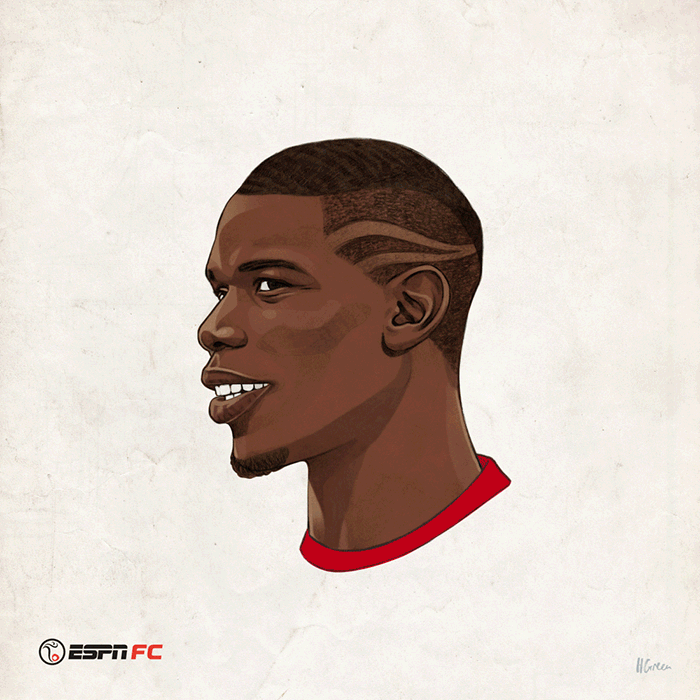 With the international break upon us once again, what better time to focus on one of, if not the most ardently debated issues in modern football: Paul Pogba's hair.
The Manchester United midfielder debuted yet another new hairdo on his Instagram account this week, an impressive colour/fade job with a distinctive lightning strike.
Pogba has attracted plenty of heat in recent years for his propensity to alter his style every few weeks, with critics claiming it demonstrates an obvious lack of focus.
That may or may not be the case, but The Toe Poke would counter with this -- some of them do look really, really cool.
This blog was inspired to trawl back through the France international's career via the medium of his haircuts -- many of which were wonderfully recreated for ESPN FC in 2016 by artist Helen Green in the nifty gif above.
Now, you are invited to vote for your favourite from the literally dozens he has had over the years.
You may say this is frivolous, but this is democracy in action...