Sunday at the Camp Nou was a special and emotional day. Andres Iniesta played his 670th and final game for Barcelona as the league champions closed out the 2017-18 Spanish Primera Division season against Real Sociedad.
Here's how the day unfolded.
📍 Camp Nou
💙❤ #infinit8iniesta pic.twitter.com/1Y1vkQyD3G

— FC Barcelona 🏆🏆 (@FCBarcelona_es) May 20, 2018
The Camp Nou crowd participates in several pre-match displays of support for the midfielder, not least the "Infinit Iniesta" message.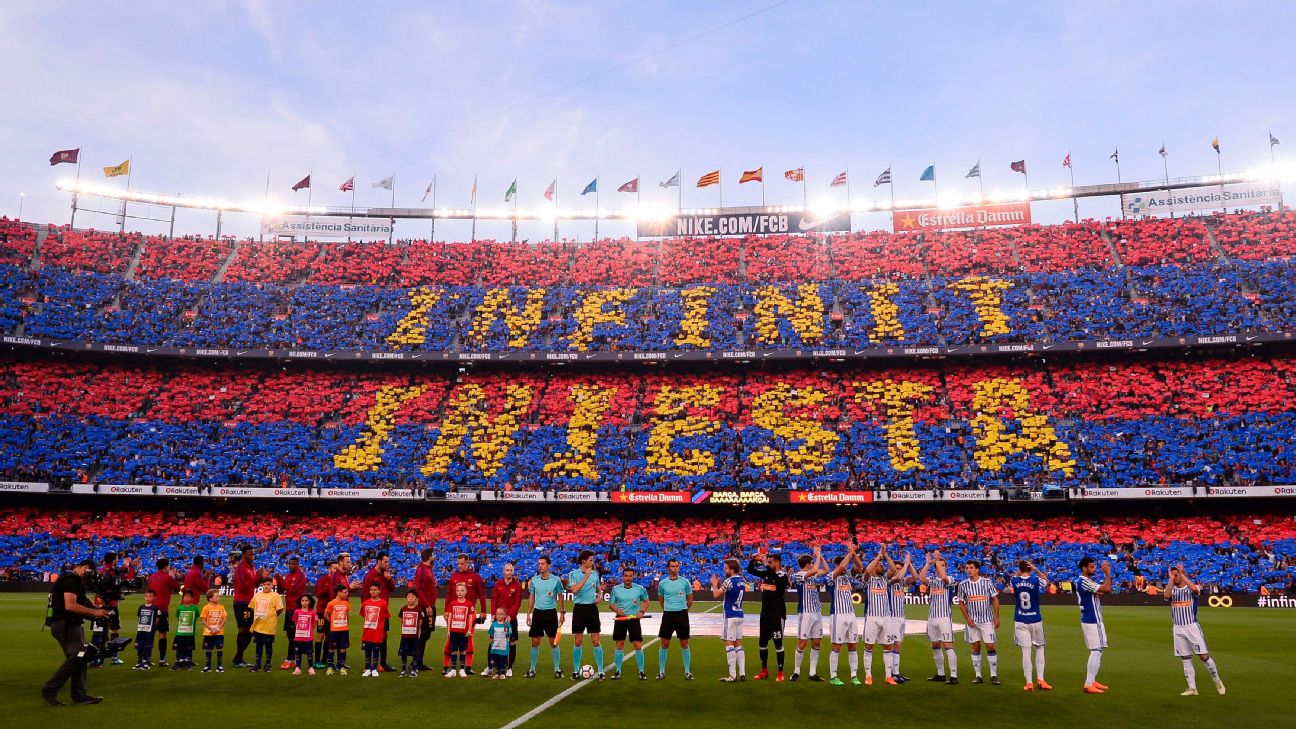 He even receives a "pasillo" (guard of honour) from the Sociedad players before the match.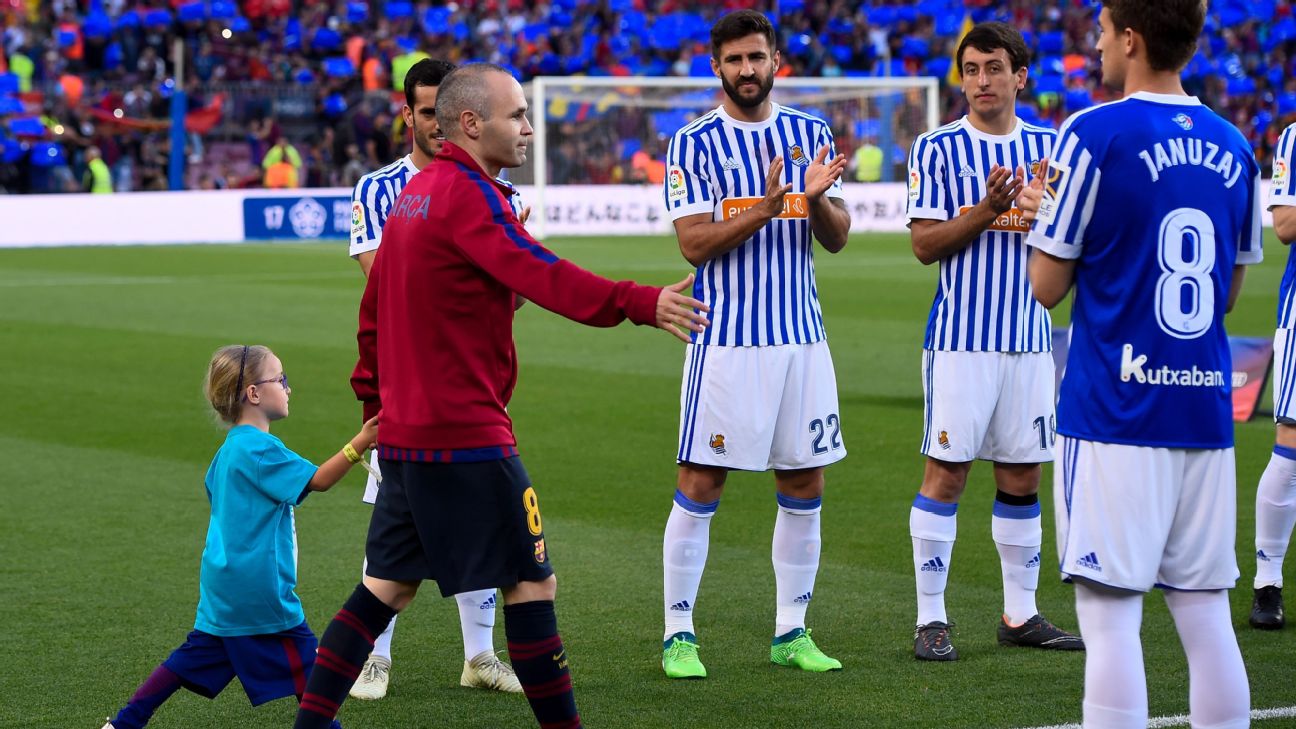 As Barca captain for the final time, Iniesta lines up alongside Sociedad captain Asier Illarramendi.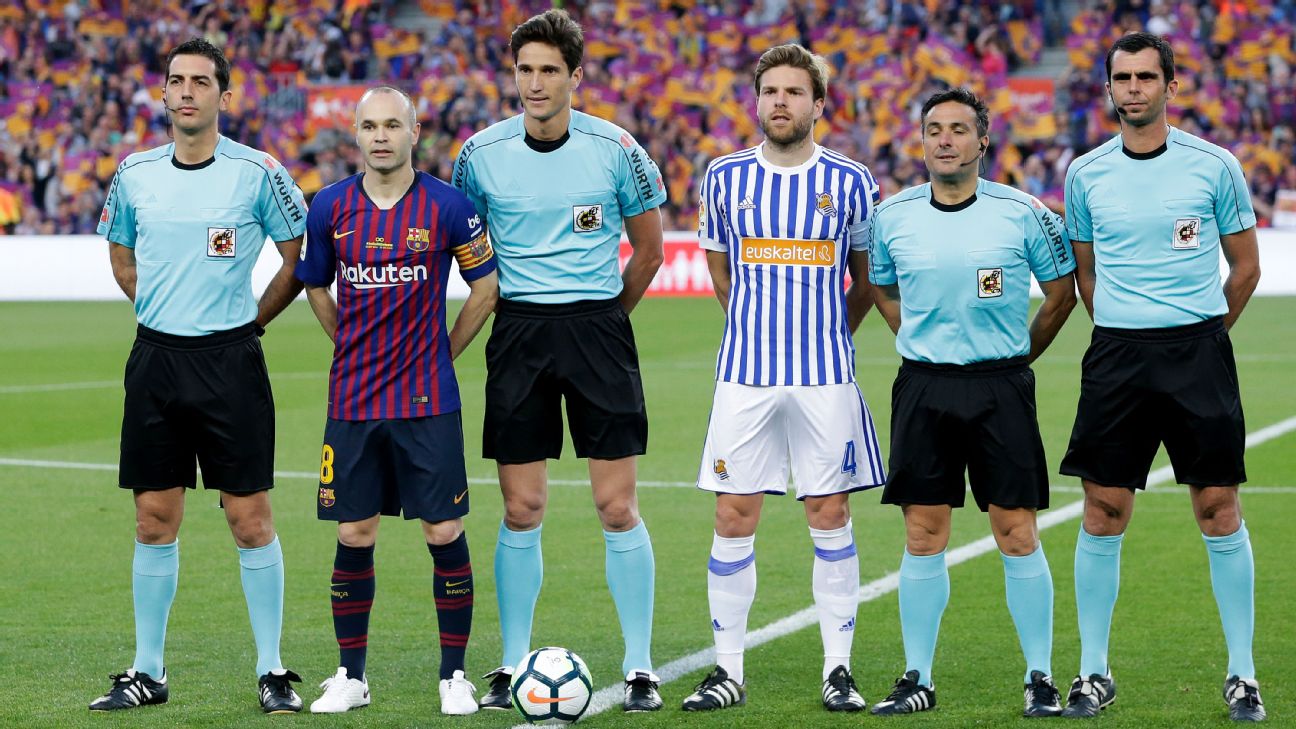 Then, in a nice touch of respect, Iniesta takes photos with Xabi Prieto, a one-club player for Real Sociedad, before his final game for his club as well.
LEGENDS 😢💙❤️ pic.twitter.com/md8u3Z5XhS

— Alexandra Jonson (@AlexandraJonson) May 20, 2018
It doesn't take long for Iniesta to settle into his rhythm and, as has been so often the case in his career, end up in possession with several opponents trying to dispossess him.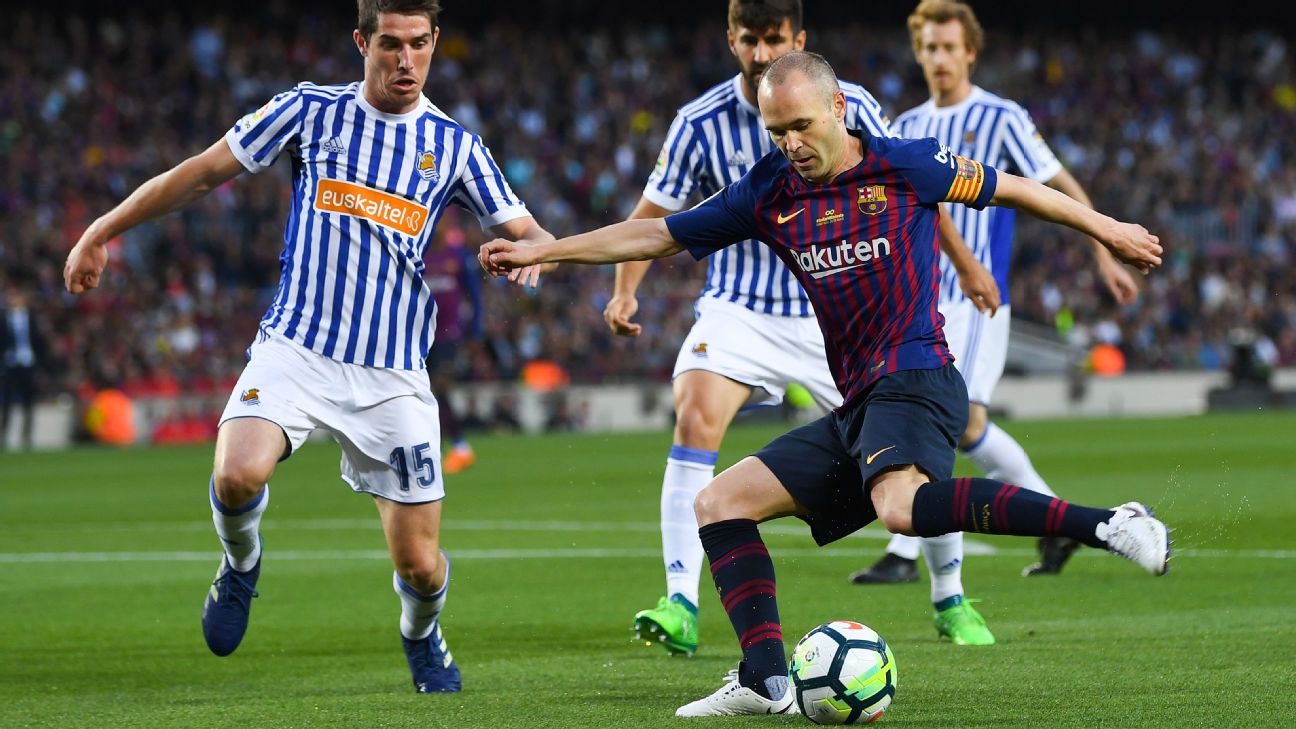 The penalty for being so good on the ball? A nasty foul from Illarramendi.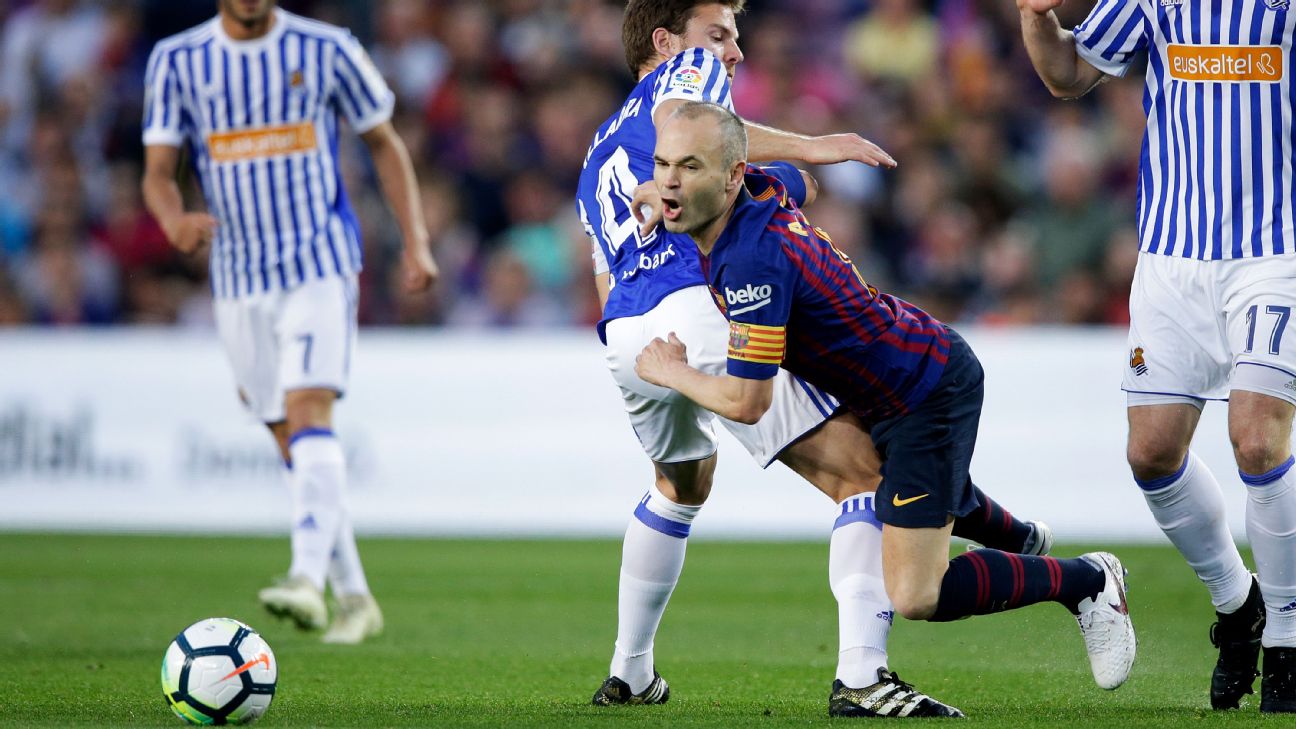 The other major tribute in the crowd is a simple one: "Thanks for everything."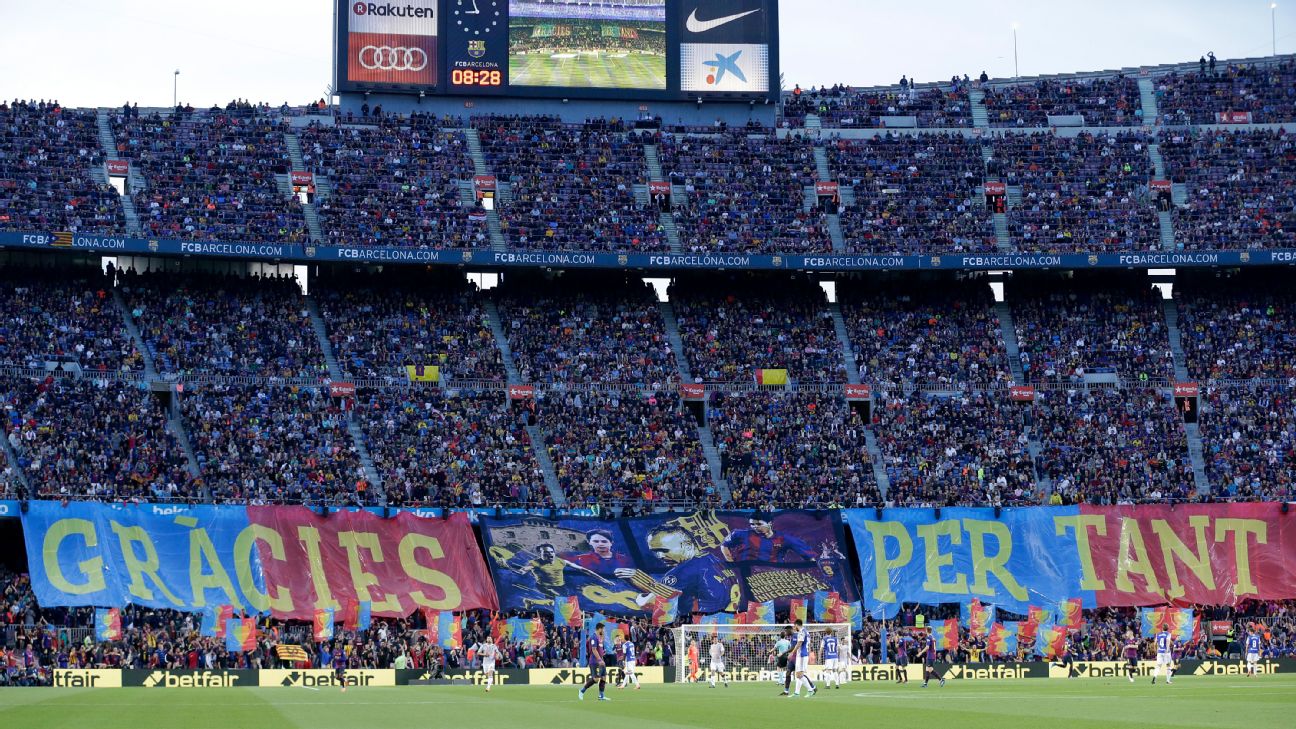 In the end, Iniesta doesn't score, but Philippe Coutinho's free kick gives Barcelona a 1-0 lead midway through the second half.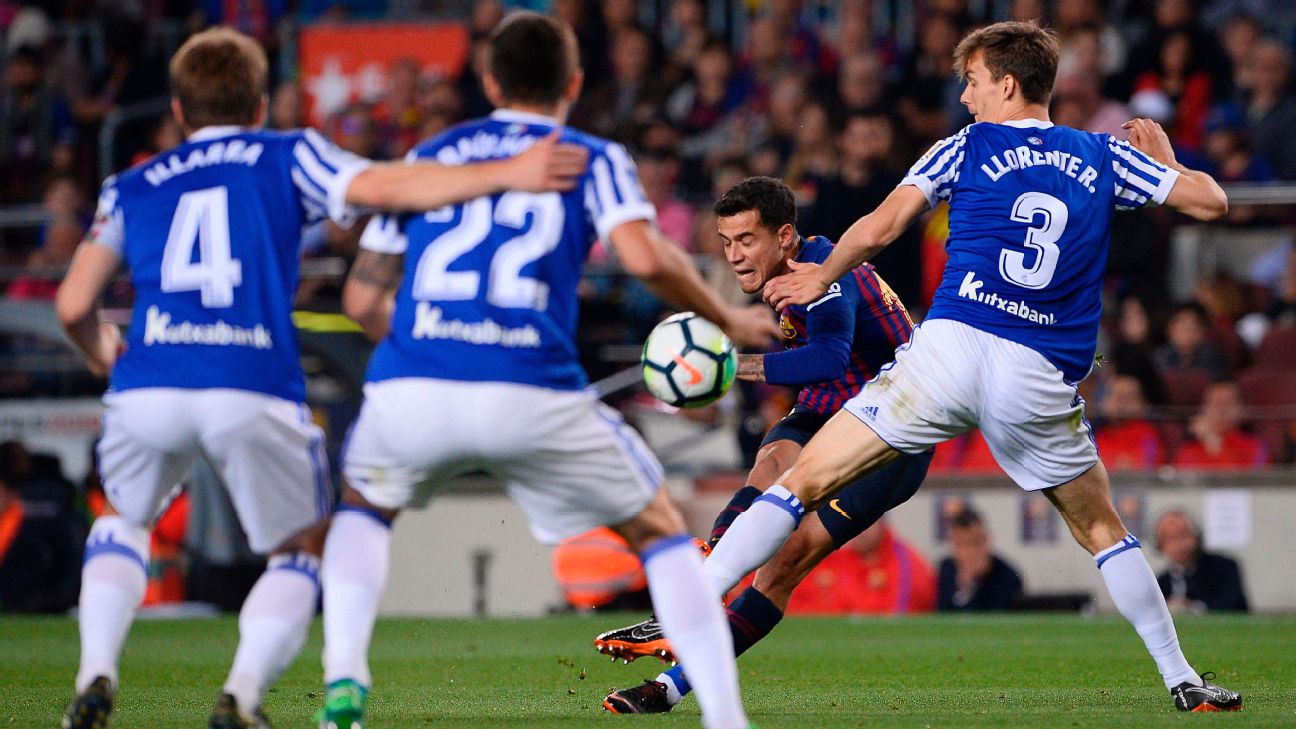 Coutinho's goal, his 10th for his new club since joining in January, would be all Barca needed in a 1-0 win over Real Sociedad.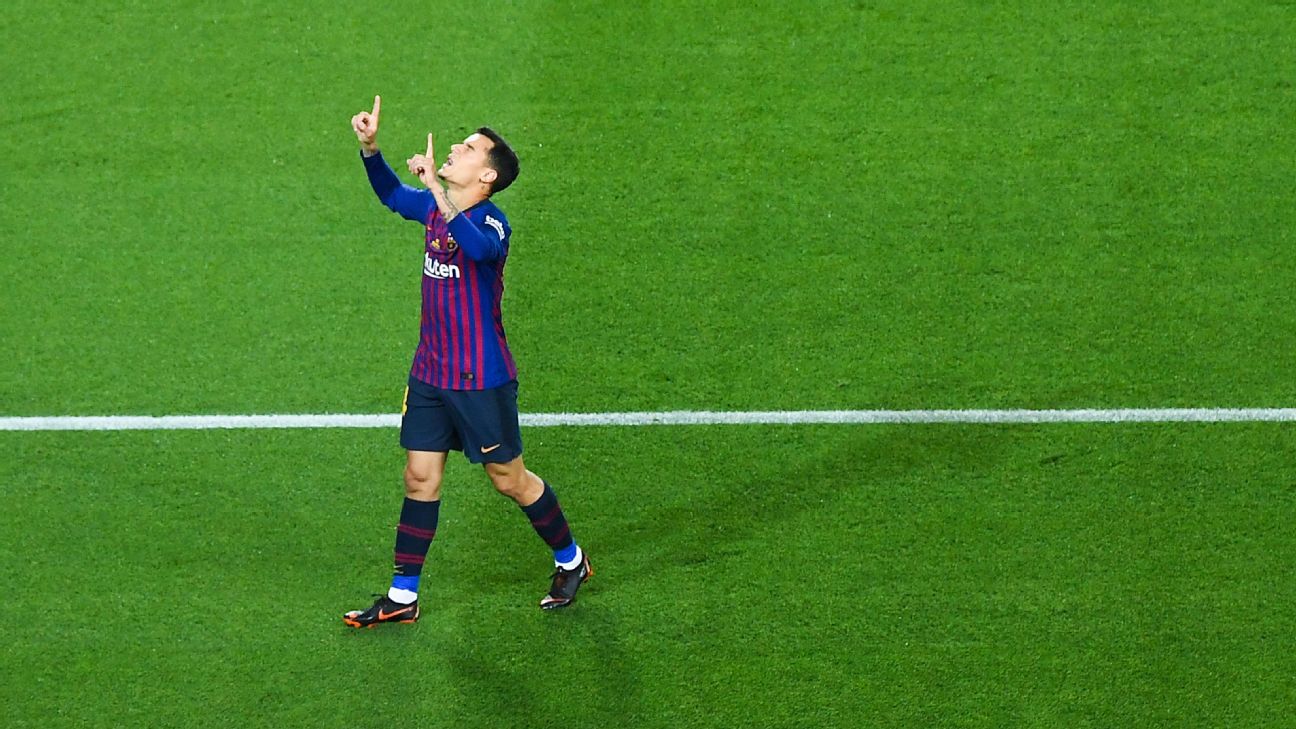 With just under 10 minutes left, the call is made: Iniesta gets his curtain call and is subbed off and replaced by Paco Alcacer. He receives a standing ovation from the capacity crowd as he leaves the pitch.
A legend departs and his legacy begins#infinit8iniesta pic.twitter.com/AEpefaJQVv

— FC Barcelona 🏆🏆 (@FCBarcelona) May 20, 2018
Both teams take the time to applaud him off.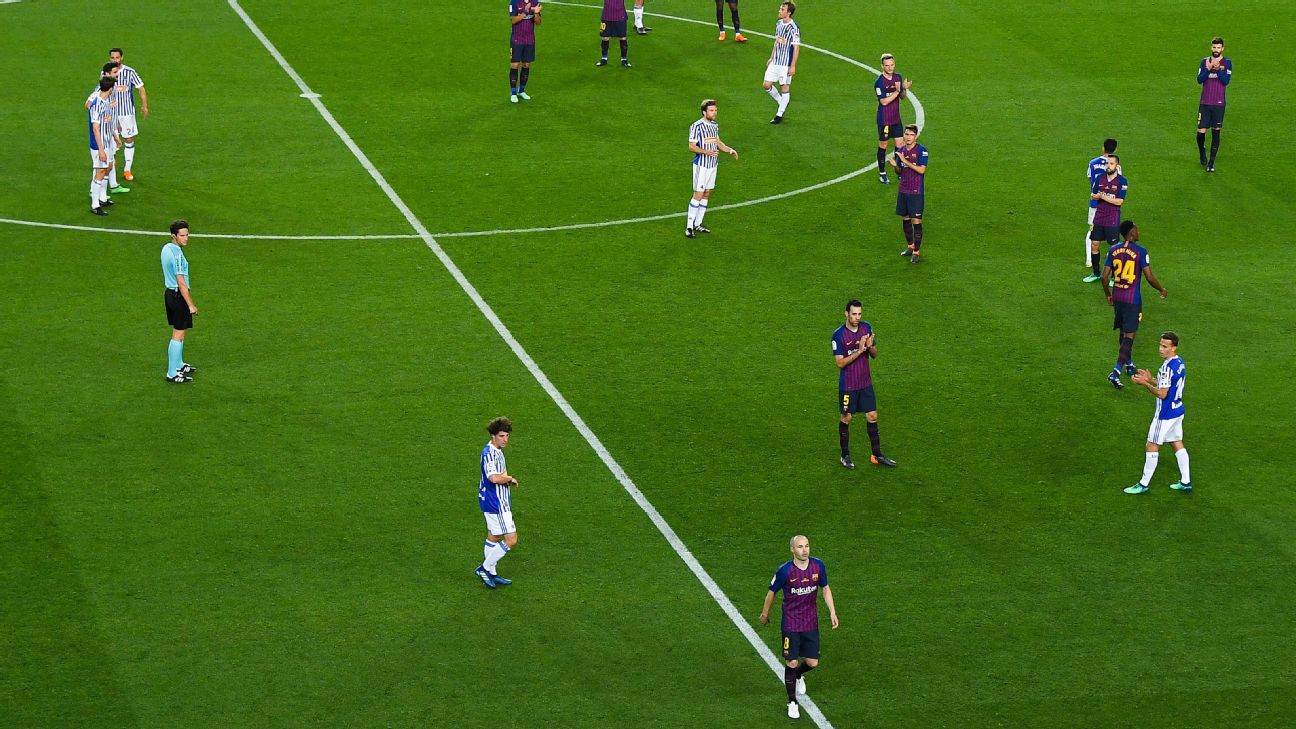 Alcacer is all smiles as his teammate and footballing legend leaves the Camp Nou surface for the final time in Barca colours.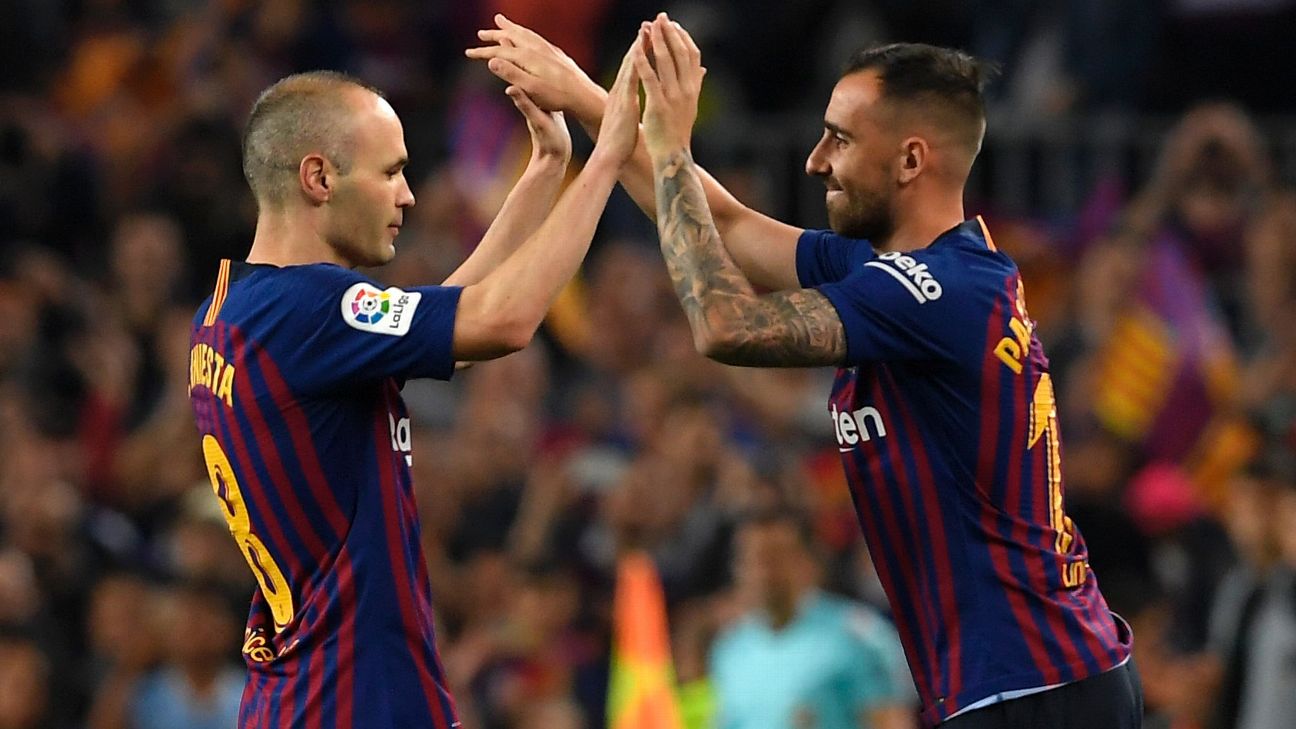 Finally, his manager Ernesto Valverde is there to congratulate him after he exits.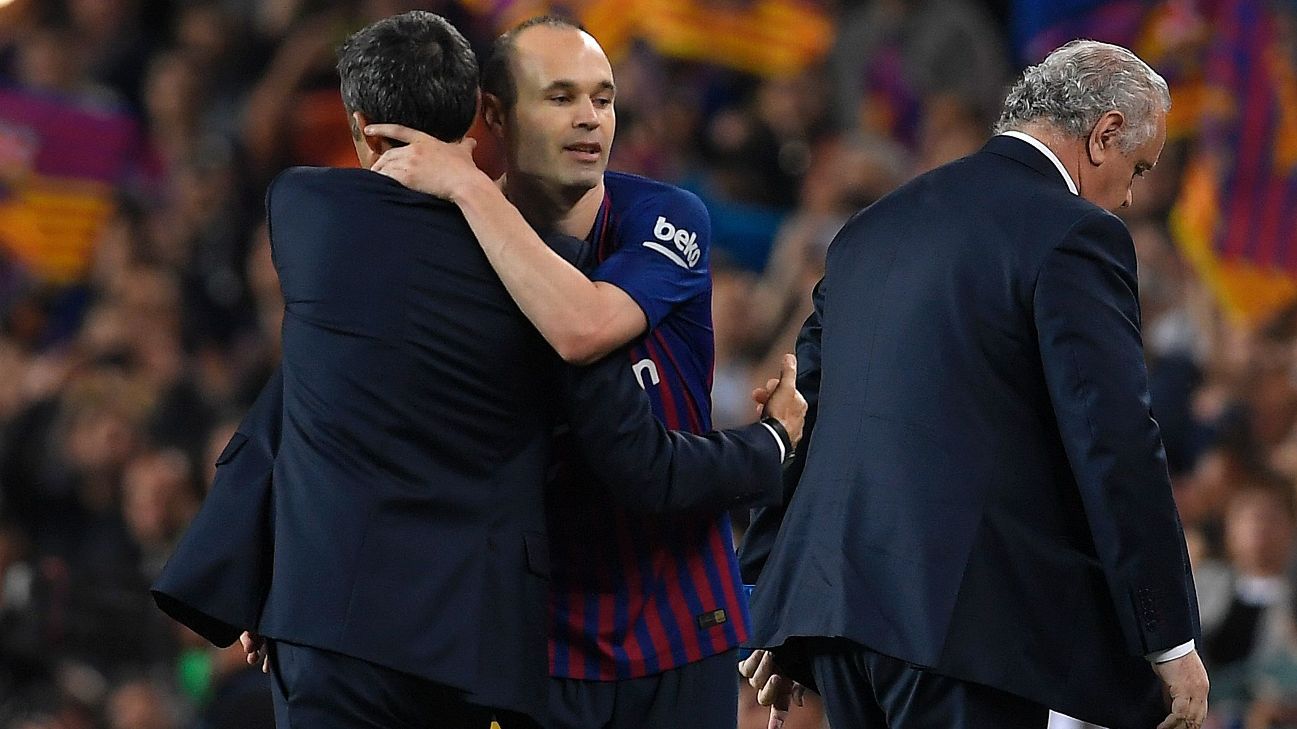 And he takes a lap around the pitch with his children and teammates after the final whistle.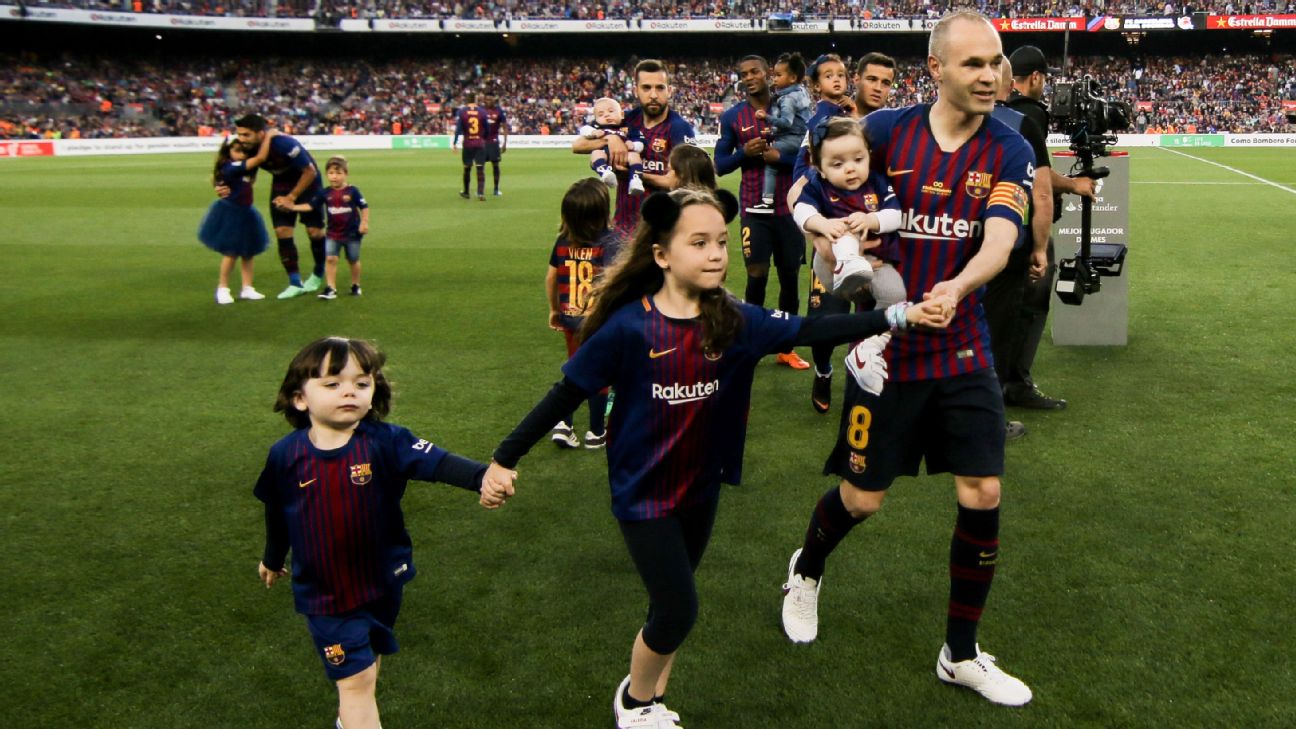 Iniesta leaves Barcelona after a glittering career in which he won 32 trophies since making his senior debut as an 18-year-old back in 2002, including nine league titles, four Champions Leagues, three FIFA Club World Cups and three UEFA Super Cups.