MOSCOW -- Joachim Low's hair appeared to have turned a little greyer in the past few days, but his message at the pregame news conference in Sochi was one of impending renewal and affirmation. "I am sure there will be a reaction tomorrow," he said, adopting the firm yet gentle tone of a school teacher reminding his star pupil that previous failure in an exam was not a true reflection of his ability.
For all the "justified criticism" (Low's words) he and his men had been subjected to since the 1-0 defeat against Mexico, where "nothing had worked", the Bundestrainer re-iterated his credence in a German football trinity; He, the players and the team's tactical identity remained indivisible, he insisted on the eve of the crunch game vs. Sweden.
"Why should I lose faith with my important players? My fundamental faith in those players will not be broken because of one game. Of course, one or two might be on the bench, but I trust them because they're still at a very high level. To question these players now would be fatal. Of course I don't." There was no changing of Germany's style, either, he added. "There is no point questioning our idea. There will be corrections, to address the mistakes, but there's no doubting our playing style."
Having constructed a side that still relies heavily on the 2014 generation and their possession game, Low has no other choice than to back his personnel and the tactics that go with them to the hilt. Not to do so would be to question his own judgement, and that's something Low doesn't do. Not anymore. Since wrecking Germany's Euro 2012 semifinal with a misguided lineup, he's learned not to second-guess himself. Winning the World Cup despite a raft of problems and lifting the Confederations Cup with a team of youngsters has only reaffirmed his convictions. He knows what he wants of his team, he knows the players who should be in it.
---
World Cup 2018 must-reads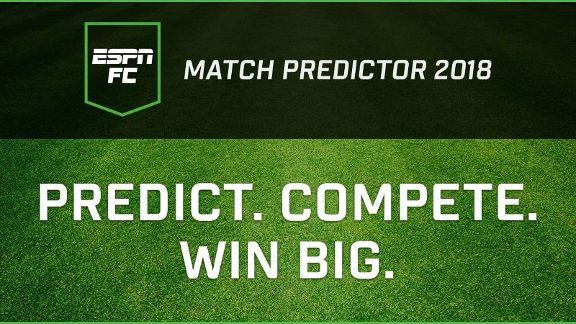 - Make your daily picks with ESPN FC Match Predictor 2018!
- World Cup fixtures, results and coverage
- Messi helpless as Argentina's World Cup dream fades
- Mbappe announces himself on the World Cup stage
- VAR at the World Cup: A timeline of the tournament
---
Thus, his fate in Russia rests on men such as Toni Kroos, Sami Khedira, Mesut Ozil and Thomas Muller, who will all have to rediscover "the will to win, the energy and the body language that are important weapons, the foundation of our game," as the 58-year-old demanded. Low admitted that footballers' difficulty of "keeping up the same levels of dedication" after winning the biggest prize of all was one of the reasons why the World Cup had not been defended more often in modern times, but that doesn't absolve the Nationalmannschaft from the duty to give their all to avoid an early, inglorious retreat this weekend.
"We have to deliver tomorrow," he said, sounding confident rather than alarmist.
Low would not be drawn on Germany's chances to retain their crown -- "let's deal with the game tomorrow first," he said -- but did offer a quick look back in time to explain that the essential challenges his team faced against Mexico and will face again on Saturday are of a familiar nature.
"We have been working on dealing with deep, defensive opponents and not avoiding counterattacks for three, four years," he said. "It's not an unusual situation for us. Sweden are not used to conceding many chances, they've only conceded 0.5 goals on average [in recent games]. We have often come up against these sides [in tournaments]. But we are used to creating chances."
There was a mild rebuke for his team's inability to adjust to Mexico's deeper-than-anticipated pressing ("it should have been an advantage for us"), but Low did a good job at projecting optimism. Not even the probable loss of centre-back Mats Hummels, who has hurt his neck in training, seemed to unduly trouble him. In Niklas Sule, he has a big, strong replacement who might actually help Germany cope with the physical prowess of the Swedes in both boxes.
Beyond mentioning Hummels' injury, Low made no comment on the starting XI. He refused to tackle a question about Ozil ("everyone knows what I think about him, I don't have to talk about individual players here") and instead reiterated that Germany had to work much better as a unit, irrespective of the personnel involved.
"All the front players have to make better runs, go deep and combine much better," he said. "That is key."
In essence, the most consistently successful international coach of his generation repeated the same "Plan A" mantra that club managers with similarly recognisable tactics put forward in such tense moments. As great as the natural urge to alter personnel and methods might be in time of crisis, the answer lies in helping your players do what has made them good in the first place instead.