The Angel de Independencia in Mexico City overflowed with green-clad fans; TV crews set up in players' homes to capture the reaction of family members and the party went on long into the night.
It was Oct. 2, 2005 and Mexico had won the Under-17 World Cup. "Los Ninos Heroes" ("The Heroic Children") had just overcome none other than Brazil 3-0 in the final in Lima, Peru, and in Mexico the celebrations erupted as if El Tri had won the real thing. Mexico had never won a World Cup at any age category, and for one of soccer's sleeping giants, it felt like a coming of age.
"It was a watershed moment for Mexican football," said the team's coach, "Chucho" Ramirez. "Even today I still get people congratulating me."
Leading that team was Carlos Vela, with his cultured left foot, vision, explosiveness and sheer brilliance. A year younger than the rest of the squad, Vela was the tournament's top scorer with five goals. He dazzled.
"As soon as he touched the ball, his ability, quality, speed and technique hit you," Ramirez said, remembering the first time he saw Vela play. "I said immediately that this kid had something very different from the rest of the team."
---
World Cup 2018 must-reads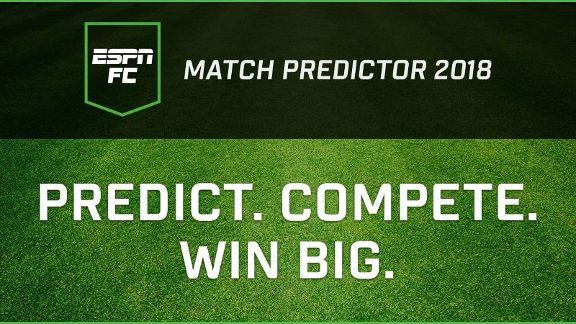 - Make your daily picks with ESPN FC Match Predictor 2018!
- World Cup fixtures, results and coverage
- World Cup LIVE: Follow all the action daily with ESPN
- Mexico trio and Ronaldo make the ESPN team of Round 1
- Lewandowski, Mane, James and Salah and their one-man team limitations
---
In the 3-0 final win, Vela opened the scoring in the 31st minute with a low diving header from a Giovani dos Santos cross. Just 66 seconds later, Mexico had the ball in the back of the net once again and Vela played a crucial part. The 16-year-old had won the ball back straight from the kickoff, moved toward two Brazilian players, enticing them into the tackle before jinking back and passing square. It wasn't a move that was played on repeat, but it opened up the pitch for Mexico and Omar Esparza went on to score.
The passage of play had all the hallmarks of the kind of fluid movement and flair associated with 1970s Brazil, and it encapsulated the subtle genius that is Vela playing soccer. Moments like that entranced Mexico and lulled fans into believing that El Tri's time had come, with Vela destined to become their first world superstar since Hugo Sanchez.
"[Vela] liked to almost make fun of opponents and sometimes he'd take them all on and score," said Luis Manuel Diaz, who coached Vela at Chivas in a youth side that also included Javier Hernandez. Vela played under Diaz on the left wing with Hernandez on the right, although there was no doubt that Vela was the standout talent.
That World Cup win reluctantly turned the smiley teenager -- one of his nicknames is "the hyena" -- into a celebrity in Mexico. There was no turning back for Vela or others like Dos Santos and Efrain Juarez.
"I had the opportunity to leave the country very quickly -- I was in Barcelona for two years -- and for me it opened the panorama to understand that we'd achieved something very important for Mexico, not for the world," recounted Juarez, who currently plays for the Vancouver Whitecaps of Major League Soccer.
"You'd won something important at youth level but nothing at the full international level."
Almost 13 years on from the festivities, trying to make a concrete kind of judgment on Vela's career offers contradictions.
On one side, Vela's decision to reject a call-up for the Olympics in 2012 and the World Cup in 2014, without ever fully explaining why, clouds public opinion. On the other, Vela became one of the best forwards in Spain, and rather than coming to MLS this season as a "retirement" move, he has shown why LAFC invested so heavily in him and made him the franchise's first player.
But here's the thing on which Mexico fans should agree: Whatever people think of Vela's past, the 29-year-old can still be Mexico's game-changer at Russia 2018 and he remains El Tri's most talented forward, despite the dizzying rise of Hirving Lozano and Hernandez's achievements in Europe. Just like in 2005, he's still a player who seduces, the kind of artist on the ball who makes you want to believe. We saw that in Mexico's famous 1-0 win over Germany, in which Vela wasn't overshadowed or overawed by Mesut Ozil, Thomas Muller or Julian Draxler.
Just don't expect Vela to be overly concerned about any of the debate that has hung around him for years. The extraordinary thing about Vela may well be that he's an ordinary person trapped in the goldfish bowl of world soccer.
"I think that what I don't like is everything that surrounds a footballer," Vela said in a 2014 interview with Canal+. "The fame, the people idolizing you, the press, not being able to have a normal life like normal person.
"I think that is what has held me back a little in football."
After that 2005 World Cup, a normal life was always going to be difficult, and that became even clearer when Arsene Wenger's Arsenal signed him from Chivas in November of the same year. Having previously played with youngsters of his age and without a debut in Mexico's top division, Vela was suddenly thrust into a whole new world, left to survive in London and hold his own in training sessions with elite players like Thierry Henry, Dennis Bergkamp and Robin van Persie.
Like Mexico teammate Hernandez, Vela comes from a soccer family. His father played for Pioneros FC in Cancun, his older brother Alejandro is at the tail end of a career that has seen him float between Mexico's first and second division, and his other brother Enrique was, until recently, the head coach of Pioneros. But while Mexico's now-record scorer Hernandez had already made an impact for Chivas by the time he signed from Manchester United in 2010 and could speak English, Vela had none of that experience when he moved to England.
The Vela family hail from the Caribbean beach town of Cancun, a very different place when Vela was growing up than today's super resort, and almost a different country from the big cities of Mexico City, Guadalajara and Monterrey. Vela's happy-go-lucky and laid-back personality perhaps reflects his place of origin.
"They are a normal, middle-class working family," Ramirez said. "I know his parents and I can tell you that they are very good people who gave Carlos a very good education at home because you immediately see that."
From an early age, Vela's personality and outlook on life shone through. There's an interview with a local station just after he arrived Celta Vigo, where he was loaned from Arsenal in February 2006 due to work-permit issues. The politeness and dry wit were evident even at age 17, as were his ideals when it came to the professional game and its relationship with happiness.
"My family has taught me to keep my feet on the ground and be humble," Vela says when asked about dealing with all the fan letters he was receiving. "You can have all the fame and all the money, but the important thing is the person. All the rest can help, but it isn't important."
It's not too far removed from his statements over 10 years later, in January after signing for LAFC from Real Sociedad, a move that was widely lampooned in Mexico.
"In Mexico, everything is criticized," Vela said then. "If you stay, if you don't play, if you are bad, because you could go to a better team, there is always criticism and if you come here [to MLS] they criticize as well.
"In the end, the important thing is that you decide where you will be happy and where you can do well, to show that as well as being footballers, we are people."
At Arsenal, Wenger picked up early on the Mexican needing more determination to get to the very top.
"He is naturally gifted, quick, intelligent and with very good technique, so you now want him to add that combative, determined side that makes the difference," was Wenger's take in 2008. "He'll quickly be a world-class striker when he adds that to his game."
The debate around whether Vela ever reached his peak is common in Mexico. He certainly found a home at Real Sociedad, after moving initially on loan from Arsenal in 2011, and achieved a status few Mexicans ever have in Spain.
The coastal Basque town of San Sebastian provided a safe haven for Vela, a place he settled after bouncing around from Arsenal on loan to Salamanca, Osasuna and West Brom. For the first time in his career, Vela made a consistent impact, scoring 12 goals in his first season in La Liga, 14 in his second and 20 in 2013-14, a feat that saw La Real qualify for the Champions League and him named as a candidate for best forward in La Liga alongside Cristiano Ronaldo and Diego Costa. (Yes, Vela was chosen ahead of Barcelona's Lionel Messi.)
Vela was happy off the field and it was showing on it, as he became La Real's player of the year in 2012 and 2013.
"He'd walk through San Sebastian and drink coffee in front of the beach. He was a normal guy and we like that a lot here," said San Sebastian journalist Oscar Badallo Gomez, who wrote "Los extranjeros de mi Real" ("Foreigners at my Real Sociedad") and included Vela on the front cover. "Sometimes the stars don't go out or only go to expensive restaurants, but Vela would go to expensive ones, cheap ones and would walk around the city like anyone else.
"On top of that, with his game, his goals, his passes and his crosses, we've had some very good years."
Real Sociedad has been a springboard to bigger clubs for many players down the years, and while Vela's teammate and friend Antoine Griezmann moved to Atletico Madrid in the summer of 2014 off the back of historic success in San Sebastian, Vela was seemingly content to remain.
"The two of them were very good friends. They watched NBA together, went about San Sebastian to the theater, to dine, to clubs," Badallo Gomez said. "But then you'd speak to Griezmann and he'd be looking for offers from big clubs to go there. Not for more money, but to win titles.
"I don't think that money moves Griezmann, nor Vela," he continued. "Vela could've earned more money in a different club, but he used to say he didn't want to go to other teams because he was happy here and that was most important."
But as Vela was establishing himself and fulfilling that potential in Europe, his national team career and relationship with Mexico was messy. Vela and Efrain Juarez were slapped with six-month bans from the Mexican federation following a party in a Monterrey hotel in September 2010, while more experienced players like Rafa Marquez, Carlos Salcido, Gerardo Torrado and others were only fined. In the game against Colombia earlier the same evening, Vela had reportedly ignored instructions from interim coach Efrain Flores.
After that episode, former Mexico goalkeeper Antonio Carbajal said Vela could "go to hell." Former striker Carlos Hermosillo added that the forward had "no discipline," and Alberto Garcia Aspe opined that Vela "needs psychological help."
It was noticeable that one former player who didn't pile on was Vela's idol Hugo Sanchez, who has stuck up for Vela on more than one occasion down the years.
The last time Vela featured for Mexico before his temporary international retirement was in March 2011. At the time he was still trying to establish himself at Arsenal. Vela came all the way over from Europe to play 58 minutes in games against Venezuela and Paraguay, but when calls came for the Olympics in 2012 and Brazil 2014 and with Vela flying in from La Liga, the player simply said no.
"When you don't betray yourself, you are guaranteed personal success," Vela explained in a letter ahead of the last World Cup. "I'll never betray myself or the people that believe in me."
Vela returned to the national team in November 2014 with a statement performance. He netted two goals in Mexico's 3-2 victory over the Netherlands, which had controversially knocked El Tri out of the World Cup just months previously, a stark reminder of what Mexico had missed. Now at Russia 2018, Mexico fans must be hoping that deep down inside Vela, there is a real longing to make a significant impact in Russia. The signs are tentatively positive after that performance against Germany.
Vela recently became a father, has seven goals in his first 12 games in MLS and has radiated a sense of maturity of late.
"It's an accumulation of things," Vela said of his form in a May 26 news conference. "When you are young, you believe that you can do everything and you are invincible.
"Sometimes we take incorrect decisions, and from those you learn. ... Having a family has helped me a lot. I focus better and it's important for me that they support me and make me a better person."
Is this Vela's moment? It will certainly be his last (and only) World Cup in his prime. But whatever the doubters say, he's still very much a player capable of leading Mexico to success, just like in those heady days of 2005.