ROSTOV, Russia -- Quit your job. Blow your savings. Buy a bus. Decorate it with Mexican folkloric references as bright as Jorge Campos' goalkeeper jersey. Go to Russia. Support El Tri.
I mean, why not?
That was basically the thought process for four friends from the northern Mexican state of Durango four years ago. It's the kind of idea that's probably born after a good few tequilas, but Daniel Garza, Fernando Osorio, Mathieu Janelle and Daniel Galindo, friends for around 20 years, have managed to make it a reality.
The idea was to "spread Mexican joy and share a little of its culture with European and Latino friends," according to a statement the group has put out.
"The idea came about in [Brazil] 2014," Garza told ESPN FC. "We saw some guys from Nuevo Leon with a small truck and we started to save money for almost four years. ... We bought the bus in February and we modified it."
---
World Cup 2018 must-reads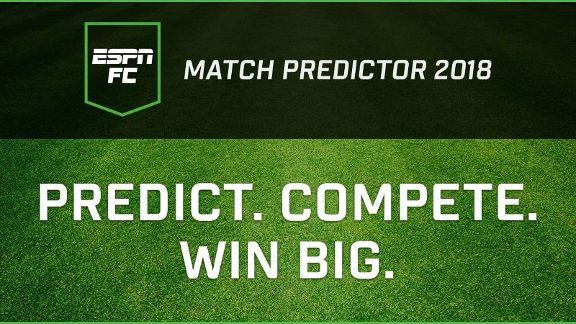 - Make your daily picks with ESPN FC Match Predictor 2018!
- World Cup fixtures, results and coverage
- World Cup LIVE: Follow all the action on and off the pitch each day with ESPN
- Messi helpless as Argentina's World Cup dream fade
- Mbappe announces himself on the World Cup stage
---
The original plan was to sell Mexican food on the road to finance the trip. But that didn't work out due to red tape. Regardless, the converted school bus -- named "La Bendicion" ("The Blessing") -- is already famous among Mexico fans in Russia. With "Canta y no llores" painted on the top and paintings of a mariachi, a taquero, a pinata and a Dia de los Muertos altar on the side, it has become a central point for the Mexican party that took over Moscow and is now in Rostov ahead of El Tri's second Group F match, against South Korea on Saturday.
"Two of the boys gave up their jobs, some of us had problems with the girlfriends, others with the wife," said Garza, who owns a publicity company, in Spanish. "We invested a lot of time, we saved money and cut back on a lot of things to realize this dream."
The Facebook group dedicated to "La Bendicion" already has over 200,000 followers, and the trip has the motto "Ingue Su Matrushka, nos vamos a Rusia," which is a play off a common Mexican groseria (swear word). The bus was shipped in late April from Altamira, Tamaulipas, to Germany, and the group has dropped in on Amsterdam, Berlin, Krakov and other cities before making it to Moscow to be present for the most important World Cup victory in the history of Mexican soccer against Germany last Sunday.
Another friend of the group, Alex Flores, missed out on the trip, and the other four have not wasted any opportunity to troll him, carrying around a life-sized cardboard cutout with "my girlfriend didn't let me [go]" written on his T-shirt.
It's fair to say that Flores' cutout and the "Ingue Su Matrushka" gang have been well received in Russia, and the good vibes are reciprocal.
"We have been blown away by the Russian people," Garza said. "There was a stigma that we had about them being cold, there being a lot of corruption, that they don't treat you well, are aggressive and it is unsafe. It's been the opposite."
"They've treated us well, are very warm and very friendly."
It's not all been easy, however. The group had a problem with leaking brake fluid in Moscow, and there were some doubts about how they would make it to Rostov. One Russian garage, however, came to the rescue ... and threw in some free vodka for good measure.
"They treated us incredibly, a mechanic helped us," Garza explained. "They didn't charge anything, only the labor cost. They were really friendly -- they gave us gifts, a bottle of vodka, a hat and a shovel."
So far in Russia, Mexico is winning both on and off the pitch. A victory in Rostov against South Korea will likely see El Tri top Group F and the "Ingue Su Matrushka" crew travel up to St. Petersburg to cheer Mexico on in its round-of-16 clash.