The most dramatic and potentially destructive 24 hours in Spanish football history has left the national team reeling ahead of their World Cup opener against Portugal on Friday.
Real Madrid confirmed on Tuesday that Julen Lopetegui would join them after guiding Spain at the World Cup in Russia. It was a shock announcement that took almost everyone by surprise.
A chaotic, era-defining back-and-forth took place later Tuesday evening, setting in place a chain of events that blew Spanish football apart on the eve of the tournament.
Sources have told ESPN FC that Lopetegui called Spanish Football Federation President Luis Rubiales to tell him he was to become the next Real Madrid coach. The pair spoke for half an hour and soon tensions flared and Rubiales hung up.
---
World Cup 2018 must-reads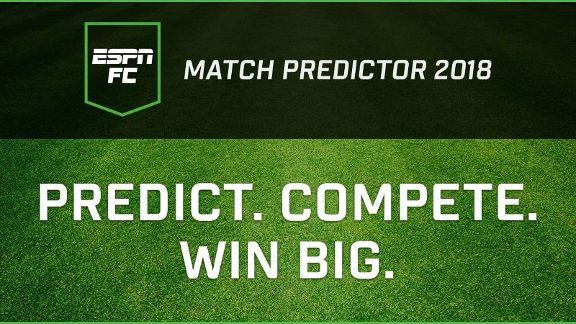 - Make your picks with ESPN FC Match Predictor 2018!
- Welcome to the Alternative 2018 World Cup Fans' Guide
- ESPN FC's experts make their picks
- Marvel's amazing World Cup spoilers
- Revealed: World Cup 2018 Ultimate XI
- Fixtures, results and full coverage
- Team-by-team previews of all 32 nations
---
Rubiales then called back but Lopetegui did not answer the phone, leading the Spanish chief to abandon his plans to be at the World Cup 2026 vote in Moscow and fly to Krasnodar, the site of Spain's World Cup training base.
Sources have told ESPN FC there were meetings early Wednesday morning that involved players, officials and coaching staff. Players, through captain Sergio Ramos, tried to convince Rubiales not to fire Lopetegui up until late Wednesday morning. Sources have told ESPN FC the players tried telling Rubiales: "This is not a club, this is a national team, and we are national team players" -- the inference being the players viewed Rubiales as acting like a club official.
But then, Rubiales made his shock call. He used a snap news conference to say he had sacked Lopetegui, with former Real Madrid and Spain defender Fernando Hierro later confirmed as the replacement.
"The federation cannot be left outside the negotiation of one of its employees, and find out just five minutes before a public announcement," Rubiales said.
"If anybody wants to talk to one of our employees, they have to speak to us too. That is basic, as this is the team of all Spaniards. The national team is the most important we have, the World Cup is the biggest of all. "
This was a jolt, just two days ahead of Spain's Group B opener against Portugal in Sochi. Nobody comes out of this mess looking good, and a Spanish team that had been among the tournament favourites now has to deal with something they could not have seen coming.
Just days ago, Lopetegui was widely viewed internally and externally as the perfect coach for Spain at the tournament, having taken over a side in need of renewal. After their failures at the World Cup in 2014 (a humiliating group stage exit as holders) and a disappointing knockout defeat to Italy at Euro 2016, Lopetegui came in and guided them flawlessly through World Cup 2018 qualifying, with nine wins and one draw from their 10 games.
In 20 games, Lopetegui managed 14 victories and six draws, with 61 goals scored and 13 conceded -- giving them the best record of any of the 24 teams in Russia this summer over the last two years. He signed a contract extension up until 2020 just three weeks ago.
Fan and pundit debates ahead of Friday's opener were pretty humdrum. Arguments over whether Iago Aspas or Diego Costa would start up front, or concerns over whether Dani Carvajal would be fit enough to play at right-back, have suddenly been pushed right out of everyone's mind.
"What we will do is touch as little as possible the national camp,"said Rubiales, before Hierro was confirmed as coach ahead of the Portugal game on Friday, then Iran on June 20 and Morocco on June 25.
Hierro is an experienced leader, beloved within the Spanish federation and also the director during their "golden age" of one World Cup and two European Championships between 2008 and 2012. He has the personality to try to deal as best as possible with all the issues now thrown up.
Sources have told ESPN FC that there's also union among the players, and no Real Madrid or Barcelona clique. The good relationship between Ramos and Gerard Pique is key and they will take on an important leadership role in light of the turmoil.
All eyes will now be on Friday's game to see how the team react, but the last 24 hours have been a disaster for the Spanish national squad. This has cast a huge shadow over a tournament that Spain were expected to win, or at least reach the critical stages.
Indeed, sources have told ESPN FC that this is seen as worse than the group stage elimination in 2014, considered a "historical ridicule".
Time will tell whether Rubiales will be vindicated.