It is easy to be cynical in the modern game. So much so that, when someone makes a stand on principle -- even if you disagree with it -- you stand up and take notice.
Perhaps you had not heard of Luis Rubiales before Wednesday. He is the head of the Spanish Football Association, and on Tuesday evening he received a call from his national team coach, Julen Lopetegui.
Rubiales listened as Lopetegui told him that, in a few minutes, Real Madrid would announce that he was to be their next manager, replacing Zinedine Zidane. Therefore, after the World Cup, Lopetegui would need to rescind the contract extension he signed with the Spanish FA on May 22, just three weeks earlier. It was a deal for which Rubiales, who only took his job in April, had personally negotiated and lobbied.
The president did not take his manager's news well and it's no surprise that he flew from Moscow to the Spain camp in Krasnodar immediately, skipping out on Wednesday's FIFA Congress, to confront Lopetegui. The meeting ended with Lopetegui being sacked on the spot, despite the protestations of some players.
There are two things to consider here: Was Lopetegui's behavior acceptable? And was Rubiales right to fire him, even if it ends up hurting Spain's chances at the World Cup?
The answer to the first question is a simple "no."
It's not just the fact that, less than a month after committing to a new contract, Lopetegui and his agent -- the ubiquitous Jorge Mendes -- were negotiating a deal with another employer. Stuff happens and, sure, the Madrid job is the sort of train that may pass only once in a lifetime.
But what has to be galling to all concerned is that it was done in secret. Rubiales was never given the opportunity to make a counter-offer or even start thinking of a Plan B. He was told only when it was a fait accompli.
Would it have hurt Lopetegui to say: "Hey Luis, there's interest in me from Real Madrid, my agent is negotiating, it's the opportunity of a lifetime, don't worry I'll still be 100 percent committed to winning the World Cup with Spain"?
---
World Cup 2018 must-reads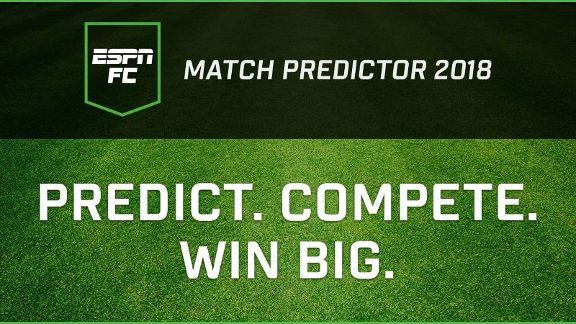 - Make your picks with ESPN FC Match Predictor 2018!
- Welcome to the Alternative 2018 World Cup Fans' Guide
- ESPN FC's experts make their picks
- Marvel's amazing World Cup spoilers
- Revealed: World Cup 2018 Ultimate XI
- Fixtures, results and full coverage
- Team-by-team previews of all 32 nations
---
Instead, his actions sent a clear message: Real Madrid are much bigger than Spain. It's the equivalent of saying yes to one prom date, getting a secret declaration of love from someone else and then telling your original date: "Hey, I'll dance with you but, after that, I'm with him/her. And not just that, there will be a public announcement in that regard."
Real Madrid might be a bigger and/or better gig, but the Spanish FA and the Spanish national team -- who, lest we forget, have won two European Championships and a World Cup in the past decade -- also have dignity. Rubiales refused to be a doormat and rightly so.
Some, while appalled by Lopetegui's actions, argued that Rubiales should have sucked it up for the good of the team in the next month or so.
They're wrong.
First, it's not as if Lopetegui is being replaced by the janitor. Fernando Hierro, who has been part of the national team set-up for years, comes in to take his place and work with the squad. When it comes to experience, charisma and relationships with the senior players, there is no drop-off.
Then there's the fact that this situation is nothing like others in the past, such as Antonio Conte in 2016 with Italy or Louis Van Gaal two years earlier with Netherlands. Not only were their futures sorted out well before a major tournament, in both cases they were leaving to join teams -- Chelsea and Manchester United respectively -- in other countries, with entirely new sets of players. There's no comparison with Spain and the age-old, duopolistic rivalry between Real Madrid and Barcelona.
Everything would be analyzed via this lens, particularly by the hyper-partisan local press in Madrid and Barcelona and particularly after a poor result or performance. You can see it now: Was Lopetegui distracted because, rather than studying Iran's right-back, he was on the phone to Florentino Perez talking about Gareth Bale? Did he send on Marco Asensio instead of Rodrigo to keep him happy? Is he trying to extract secrets about Ernesto Valverde's tactics from Jordi Alba and Gerard Pique?
Such questions might be nonsense, but nonsense often makes it into public chatter and that can be enough to destabilize a team. Spain has spent much of its history with a polarized national side, only for Herculean efforts from a generation of players -- led by Iker Casillas and Xavi -- to finally restore unity, put La Roja first and deliver major trophies.
Keeping Lopetegui around in these circumstances would have jeopardized all that, probably more than letting him go. And that's before you get into the basic principle that a club side -- even Real Madrid -- cannot be seen to be taking precedence over the national team. Not by a national association, anyway.