SOCHI, RUSSIA -- You can't help but think back to those cheesy heist movies.
"Hey Cristiano... let's get the boys together for one last big score."
"You sure? But we just nailed the big one, the Euros, two years ago. My first major international trophy and, of course, Portugal's too."
"Nah man, we got another one in us, trust me -- we'll be there with you, nobody will see us coming. The old man is on board too, you two are going to lead us one last time..."
"Wow -- you really think we can do this? I mean, I know I can, but you fellas? Oh well, it worked last time out. Screw it, let's do this again..."
---
World Cup 2018 must-reads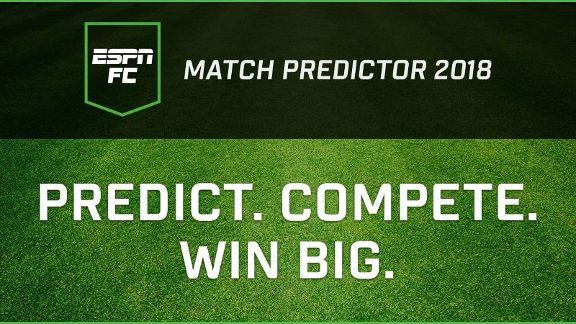 - Make your picks with ESPN FC Match Predictor 2018!
- Welcome to the Alternative 2018 World Cup Fans' Guide
- ESPN FC's experts make their picks
- Marvel's amazing World Cup spoilers
- Revealed: World Cup 2018 Ultimate XI
- Fixtures, results and full coverage
- Team-by-team previews of all 32 nations
---
OK, so maybe that's not exactly the conversation that went down. But there is definitely a sense of one last hurrah about this Portugal team. It's a collection of lovable, rogue thirty-somethings -- with all their failings, foibles and faults, but also their experience, passion and sheer bloody-mindedness -- coming together behind their G.O.A.T. contender and the wise coach with the sad eyes (and the penchant for tears).
You've got the one-footed winger with the teardrops tattooed on his face, Ricardo Quaresma, the baby-faced little midfield general, Joao Moutinho, and a trio of center-backs -- the youngest of whom is 34 -- who could easily double as nightclub bouncers (Pepe, Bruno Alves and Jose Fonte). Plus, of course, their own version of Highlander, Ronaldo, who is only in his 15th year of doing it at the highest level.
Portugal are confirmed underdogs and need things to go their way in order to have a shot, just like they did in 2016, when they squeezed through the group stage with three draws (including coming back three times in a single game against Hungary), then beat Croatia with a late, late, late strike in extra-time, beat Poland on penalties, survived Wales in the semifinal and defeated France with an extra-time wonder strike from Eder, who had hardly played that season.
But hey, is Lady Luck winking at them with Spain's Julen Lopetegui fiasco? Is she saying "I have a thing for rough-and-tumble guys with a bit of salt-and-pepper in the hair, gravel in the guts and spit in the eye, go ahead and take your best shot?"
Maybe... so why not?
If we really want to go there, if we want to talk about little breaks and who is due, then there's the elephant in the room: Ronaldo.
As massive as he's been throughout his career, major tournaments are a different story. He has scored 12 goals in 34 matches at the Euros and World Cup: wonderful numbers for a mere mortal, but rather out of sync with the rest of his international career, which has seen him notch 69 in 116. (And that's leaving aside his scoring at the club level, which stands at 573 in 763.)
It's not just the volume of goals, either: it's the opponents. Just one of those 12 goals in major tournaments came against a team who qualified for Russia 2018. That would be Iran and it was a penalty, 12 years ago, at Germany 2006.
If he never scored in big games against big opponents, you might conclude that he's simply a flat-track bully who stomps all over cream puffs but wilts against the big boys. Yet we know that's not the case: this past season alone he scored against Paris Saint-Germain, Juventus, Barcelona, Borussia Dortmund, Tottenham Hotspur and Atletico Madrid. So maybe we can just put it down to luck and randomness, therefore concluding that his scoring will regress to the mean, which would translate to a whole bundle of goals in Russia.
OK, so we have an opponent (possibly) in turmoil, a grizzled gang planning one last score, a superstar who is "due" -- what else have we got?
Portugal have a budding superstar whose team broke records in the Premier League (Bernardo Silva), an intoxicating winger who could soon be sacrificed on the altar of Financial Fair Play (Goncalo Guedes) from PSG and a trio of gifted guys looking to bounce back after playing very little this season in Adrien Silva, Andre Silva and Raphael Guerreiro. Strange as it may sound, they started just 25 league games between them, which at the very least means they're well rested.
Plus, they boast a quartet of players who are starting legal action to rescind their contracts with Sporting because -- get this -- they were attacked and in some cases savagely beaten at the training ground by a 50-strong mob of their own club's supporters, apparently intent on "teaching them a lesson." Rui Patricio, Gelson Martins, Bruno Fernandes and William Carvalho go into this World Cup with no clue what will await them in August, but with the knowledge that it might not be a good idea to show their face in certain parts of the Portuguese capital for a while.
What can this hard-scrabble group achieve? Nobody knows. That said, whatever they manage, you'd imagine they'll do it the hard way with Fernando Santos at the helm. Their manager is a specialist in getting the most out of what he has. He took Greece to the Euro 2012 quarterfinals and came within a couple of penalty kicks of doing the same at the 2014 World Cup: instead, they went out on penalties to Costa Rica. And, of course, he won the Euros in 2016, all this while winning just three games in 90 minutes. It takes a special kind of guy to do that.
What Portugal won't be lacking is belief, even if you don't believe in them. The bookmakers have them at 22-to-1 to win it all. Two years ago, they were 20-to-1 and we know what happened then.
One thing is certain: Portugal's bellies aren't full from their last big score and they're giving it one last go...