MOSCOW -- FIFA director of refereeing Massimo Busacca tried to set expectations about the organization's introduction of Video Assistant Referee (VAR) for the 2018 World Cup, telling gathered media not to expect perfection and that certain reviews could potentially take as long as 10 minutes.
Busacca was part of a panel that took part in the Referees Media Briefing held by FIFA at Moscow's Luzhniki Stadium. Pierluigi Collina, the chairman of the FIFA Referees Committee was also in attendance, as were World Cup referees Sandro Ricci and Rashvan Irmatov.
During the briefing it was confirmed that Nestor Pitana of Argentina would referee Thursday's opening match between Russia and Saudi Arabia, with compatriots Juan Pablo Bellatti and Hernan Maidana acting as assistant referees. Ricci will be the fourth official, while Massimiliano Irrati, Mauro Vigliano, Carlos Astroza and Daniele Orsato will serve as VARs.
But the Q&A portion of the briefing soon centered on VAR and its implementation. The 2018 World Cup will mark the first time VAR has been used in the tournament, though it has been used in several leagues around the world as well as select FIFA events, including the 2016 Club World Cup. Collina reiterated that VAR would only be used to review goals and penalty decisions, direct red card decisions, or to clear up cases of mistaken identity.
Busacca later said that it would not be perfect.
---
World Cup 2018 must-reads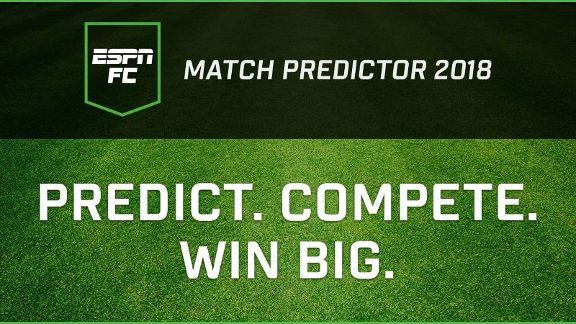 - Make your picks with ESPN FC Match Predictor 2018!
- Welcome to the Alternative 2018 World Cup Fans' Guide
- ESPN FC's experts make their picks
- Marvel's amazing World Cup spoilers
- Revealed: World Cup 2018 Ultimate XI
- Fixtures, results and full coverage
- Team-by-team previews of all 32 nations
---
"We are looking to have an incredible uniformity and consistency, but don't think that technology solves the problem 100 percent," he said. "In front of a video, you will always have a human person who is making an interpretation. It's not goal-line technology with a vibration. No, it's an interpretation."
Collina insisted that the implementation of VAR would help referees psychologically by giving them the chance to correct mistakes.
"Psychological issues for referees are very important," he said. "It's the main reason why the referee makes the so-called 'on-field review.' Because it would be very, very difficult for someone to change a decision taken on the field of play without knowing what happened. His self-confidence, for the rest of the game, could be heavily affected. That's why we are convinced that having the ref with the possibility to review the incident and change his mind and change his decision would be very helpful in terms of limiting the psychological effects on himself."
He added: "If I see I was wrong and I change my decision, then my mind is free."
Busacca also explained why the VARs would wear the same uniform as thoe referees on the field, even though they'll be in a control center.
"They have to feel the game because they are going to make an interpretation in some situation, so they have to remember they are referees," he said. "What's the best way to remember you are a referee? To wear referee kit."
Collina added: "My officials, they are sweating. Believe me, the stress makes them sweat. It's not possible for them to be dressed like a clerk. They are doing something that is stressful, believe me."
Busacca added that World Cup referees must ensure all the time used for video review is played at the end of each half.
"All the minutes, all the seconds, lost by VAR [video assistant referees] will be added at the end," said Busacca. "We don't want to lose any seconds lost by any interruption."
The process for reviewing one of the most complex incidents that can be reviewed -- a running confrontation involving all players -- will take as long as needed.
"We will take all the possible time to see if there is a clear red card," said Busacca, who was a 2010 World Cup referee. "When it is related to match confrontation and not respecting the image [of football], we can even stay 10 minutes at the video to see exactly what happened."
Information from The Associated Press was used in this report.