Russia's interior ministry has ordered police to withhold news about thefts and killings from the media during the World Cup and instead report successes such as crimes being solved, two police sources said on Thursday.
A copy of the order, seen by Reuters, instructs police not to release any information about the results of investigations, police raids or other operations before July 25.
The World Cup, which Russia is hosting for the first time, ends on July 15, and the Kremlin wants to use the tournament to project a welcoming image of the country.
Russian police often publish information about crimes, including robberies and murders, and also publicise the detention of everyone from suspected murderers to suspected Islamist militants.
The interior ministry did not immediately respond to a request for comment, but Vladimir Vorontsov, who represents the inter-regional police trade union, told Reuters the order was genuine and had been issued by the ministry.
"There is a request from the ministry not to provide the media with negative information and to instead talk about solved [crimes], detentions and so on," said a senior regional police official, who did not want to be named because he was not authorised to speak to the media.
---
World Cup 2018 must-reads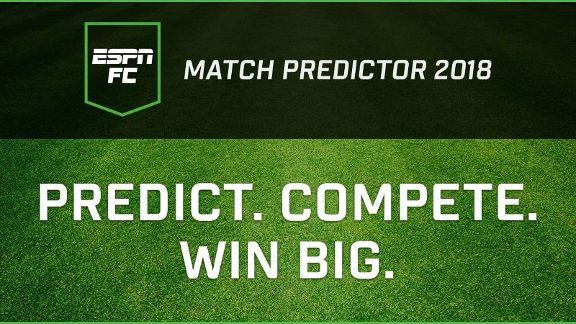 - Make your picks with ESPN FC Match Predictor 2018!
- Welcome to the Alternative 2018 World Cup Fans' Guide
- ESPN FC's experts make their picks
- Marvel's amazing World Cup spoilers
- Revealed: World Cup 2018 Ultimate XI
- Fixtures, results and full coverage
- Team-by-team previews of all 32 nations
---
Meanwhile, the risk of terror attacks and damage from hooligans has pushed up premiums for businesses and players buying insurance for the World Cup compared to the previous event in Brazil.
The insured value of the event is more than $10 billion, brokers and insurers estimate, with premiums against terror attacks around 10 percent higher than the last World Cup in 2014.
Stadium owners, ticketing agents, catering companies and players are among those insuring against risks that also include cancellation, kidnapping, cyberattacks and personal injury.
"The biggest concerns are terror risk, war risk, the event not happening or a match being moved from one stadium to another -- this one is more likely," said James Davies, Integro's head of sporting events, contingency and risk management.
Russia has backed Syrian President Bashar al-Assad's war effort, angering rebel groups such as the Islamic State, and has also fought separatists in the mainly Muslim republic of Chechnya.
"The perceived terrorism risk in Russia is considerably higher than Brazil," said Ben Lockwood, terrorism underwriter at Lloyd's of London insurer AEGIS London, which has provided cover for the tournament's stadiums.
Michael Furtschegger, head of entertainment international at Allianz, also said premiums for policies covering hooliganism and terror attacks were "probably higher" than for some previous World Cups.
The 12 stadiums are insured for physical damage to a sum of around $1 billion. A further $250 million is for terrorism liability, and $100 million is for active shooter policies.
Demand for those policies, which include attacks using vehicles or knives, has risen compared with Brazil, said Chris Parker, head of political violence, terrorism, and kidnap and ransom underwriting at Beazley.
President Vladimir Putin's government is set to deploy thousands of security personnel to protect the stadiums in a "ring of steel," so Lockwood said any attacks could focus on easier-to-reach targets.
For that reason, Lockwood said AEGIS was not underwriting cover for airports, railway stations or the underground network.
FIFA has paid $134 million for insurance for clubs whose players get injured.