Wayne Rooney's move to D.C. United follows a long line of European superstars who made the jump to Major League Soccer, not always with success. Here's a look at 11 players who came before him and against whom Rooney will be measured.
David Beckham
Patient Zero for the Designated Player era didn't exactly burn up the league in the early years of his LA Galaxy stint beyond the occasional stylish photo shoot. The slow start did eventually give way when Beckham fully committed himself after two loan stints and a torn Achilles tendon.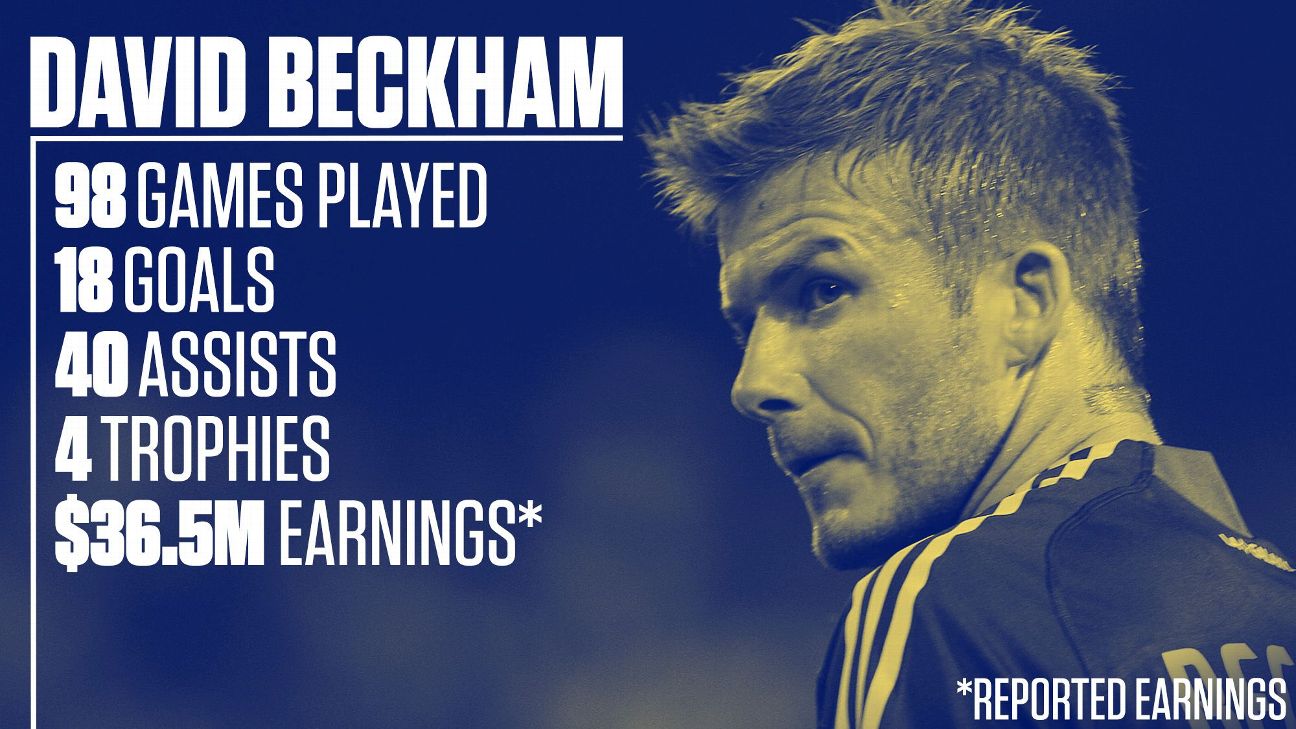 The English superstar with the magic right stick more than earned his keep in his final three MLS seasons, playing a key role in MLS Cup championship years of 2011 and 2012. Beckham's influence on both the Galaxy and the league itself is undeniable.
Thierry Henry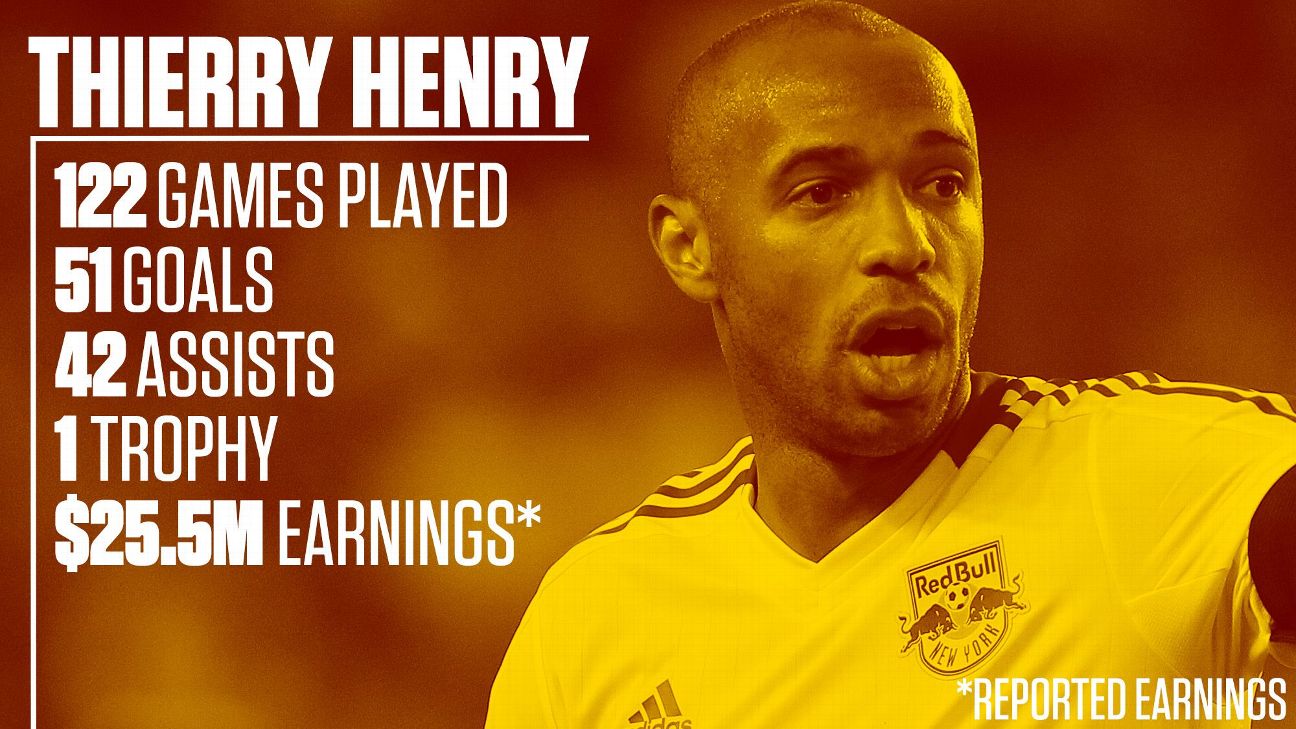 Exuding class from the minute he arrived, the French superstar committed himself to winning trophies with the New York Red Bulls. While Henry's stint in New Jersey delivered just one piece of silverware, the 2013 Supporters' Shield, the forward did give fans indelible moments by which to remember him. Rarely were things boring around Henry, who embraced the league even as he rankled over its idiosyncrasies. His 51 goals and 42 assists, plus the drawing power he provided Red Bulls games across the league, more than justified the money it took to get to America.
Robbie Keane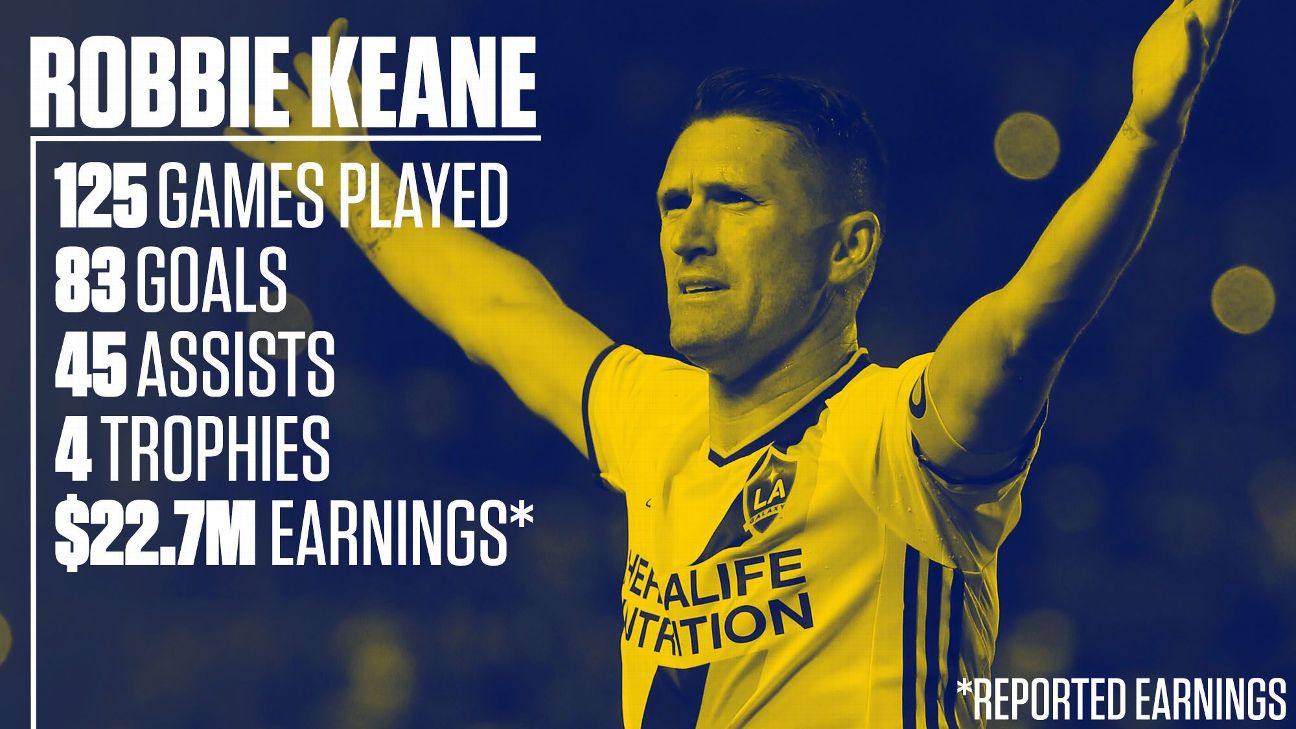 Until Sebastian Giovinco landed in Toronto and David Villa showed up in New York, Keane was the clear choice for best-ever MLS Designated Player. The Ireland striker made the move to Los Angeles just in time to partake in the end of the Beckham years and proceeded to make the most of it.
Once labelled "unidentified fan" in a photo with Beckham, Keane never played second fiddle to the Englishman on the field. His run in L.A. delivered three MLS Cup titles and one MLS MVP award, making him easily the most decorated European star signing during his time in the league.
Kaka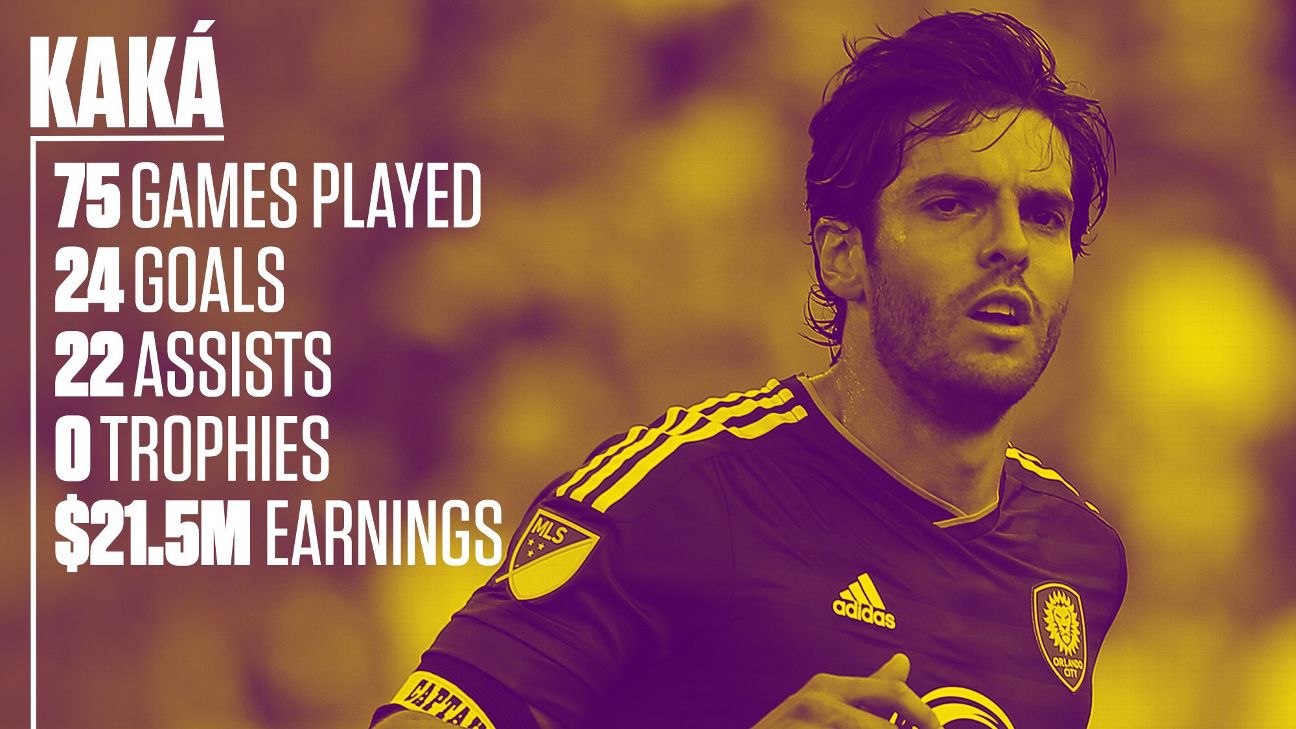 The arrival of the one-time FIFA World Player of the Year in Orlando for the club's inaugural MLS season looked like a win for everyone involved. Sadly for Kaka and for Orlando City, inconsistent form and a series of injuries turned his run in Florida into a disappointing experience. The Brazil star was paid commensurate with his reputation but never delivered at a level that merited his salary. Orlando failed to make the playoffs during a run when Kaka was the central playmaker, moving quickly into a new approach when his contract ran out.
Steven Gerrard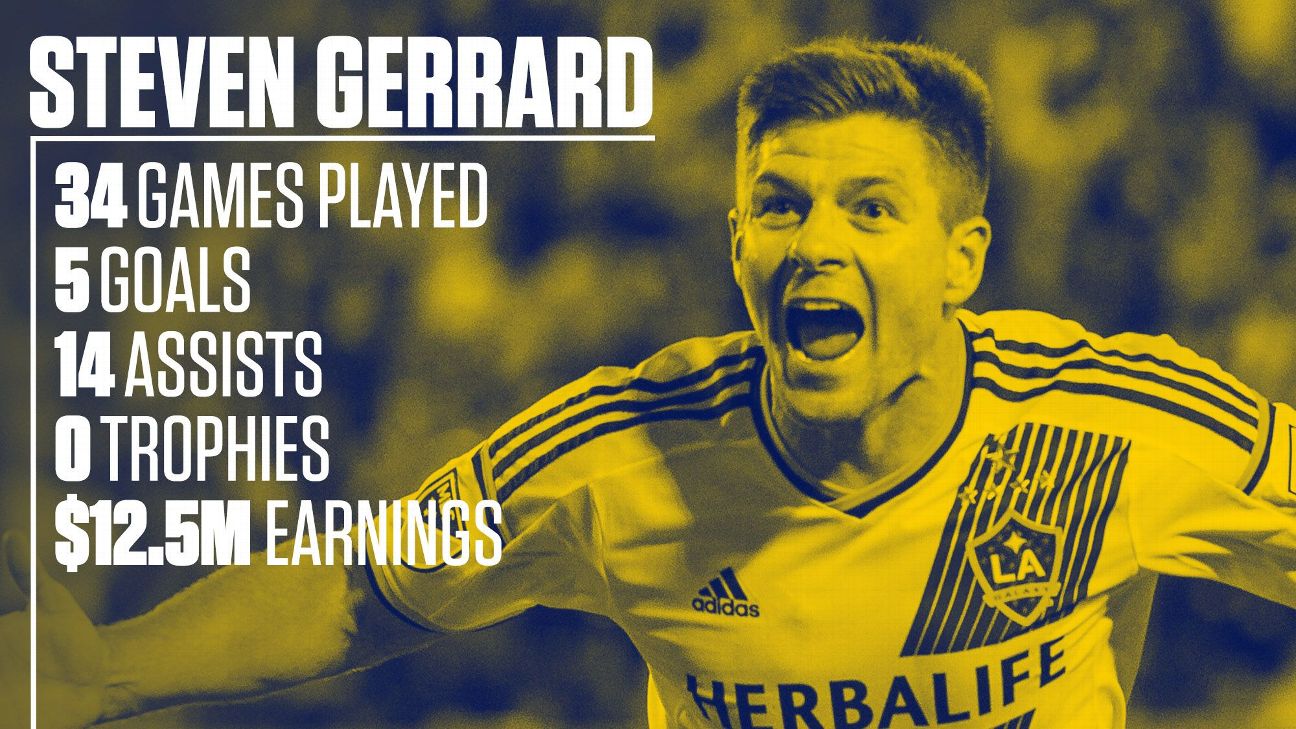 There's no other way to describe Gerrard's time with the Galaxy but as an abject disaster. After striking gold with Beckham and Keane, L.A.'s third attempt at signing a massive Premier League star failed spectacularly when Gerrard never adjusted to the pace of play in MLS and missed significant time due to injury. The Liverpool legend's decision to do television work back in England while under contract with the Galaxy made a farce of his "commitment" to his new team and set up a ignominious exit after a year and a half in California. Gerrard was never a fit for L.A. and represents a clear example of a club signing a big name without considering that factor.
Didier Drogba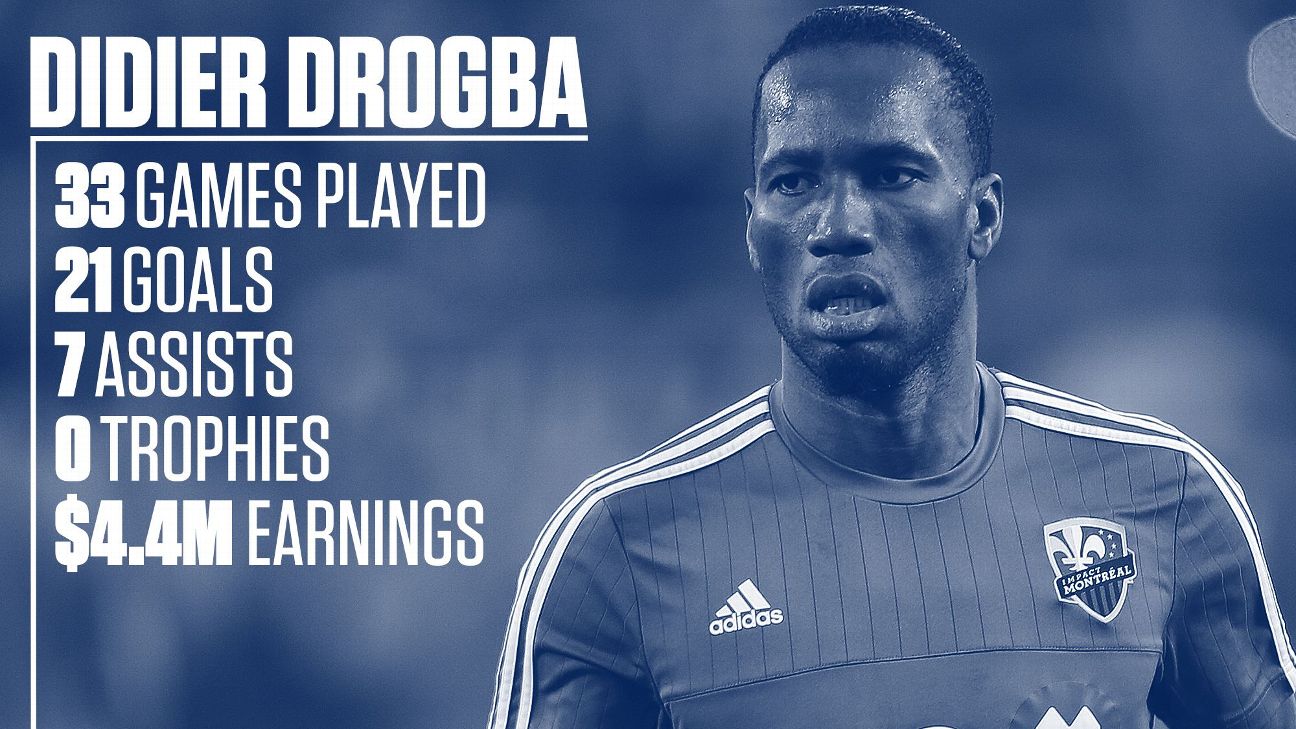 Didier Drogba's MLS star burned bright and hot and lasted only 33 games, but what a star it was. Already 37 years old when he joined the Montreal Impact in 2015, Drogba nevertheless played like a man 10 years younger. After arriving in the summer, Drogba almost single-handedly carried the Impact into the 2015 playoffs with 11 goals in 11 games. In 2016, he helped Montreal reach the Eastern Conference semifinals where they fell to Toronto FC by a 7-5 aggregate scoreline. Despite the brevity of Drogba's 18-month stay in Quebec, the Ivory Coast legend's run will last for years in the memories of MLS fans across two countries.
Frank Lampard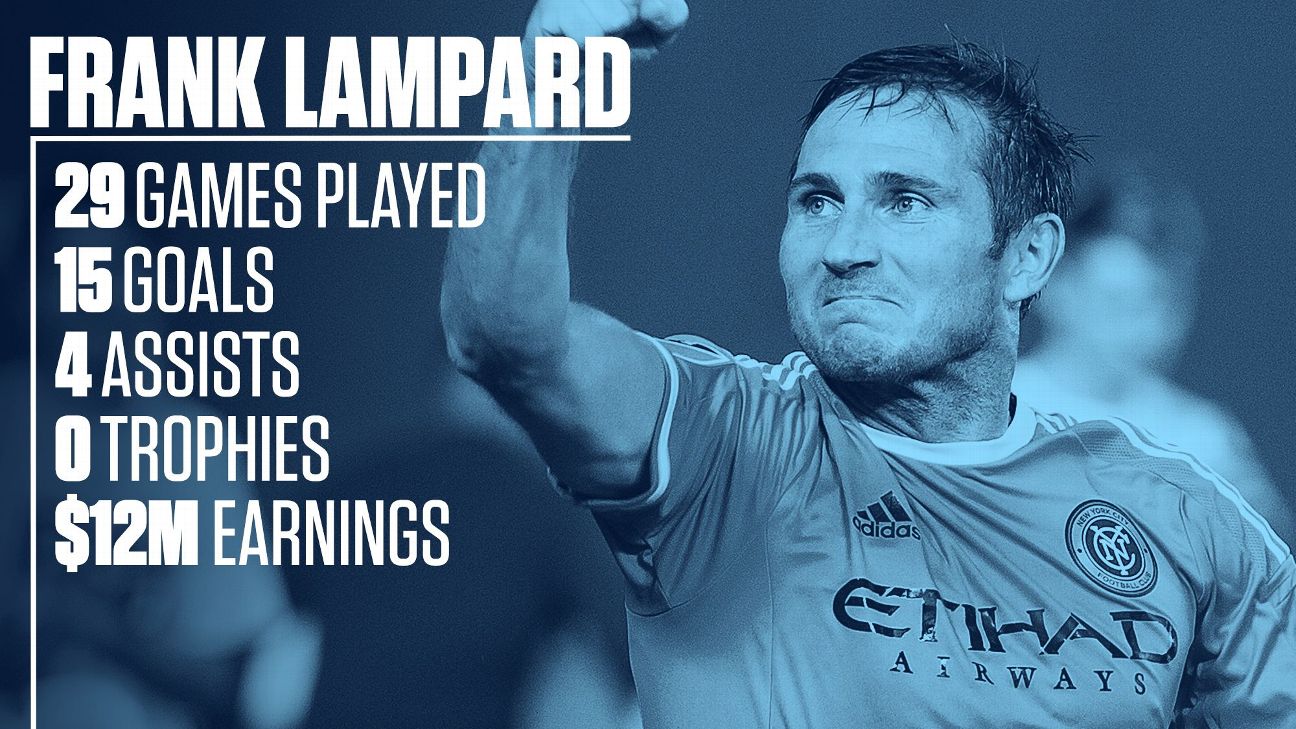 There was plenty of bad -- and a little bit of good -- in Lampard's New York City FC period between 2015 and 2016. The former England midfielder signed with the expansion club in the Bronx only to promptly leave for a loan at NYCFC's parent club, Manchester City. When he did return to MLS, Lampard spent too much time on the trainer's table to justify his multimillion-dollar salary. The 2016 season saw improvement, with Lampard collecting 12 goals and three assists in 19 appearances. The club made the playoffs, but Lampard missed out, again due to injury. "Total disaster" isn't fair, but no one could say that the Lampard signing was a success for NYCFC.
Sebastian Giovinco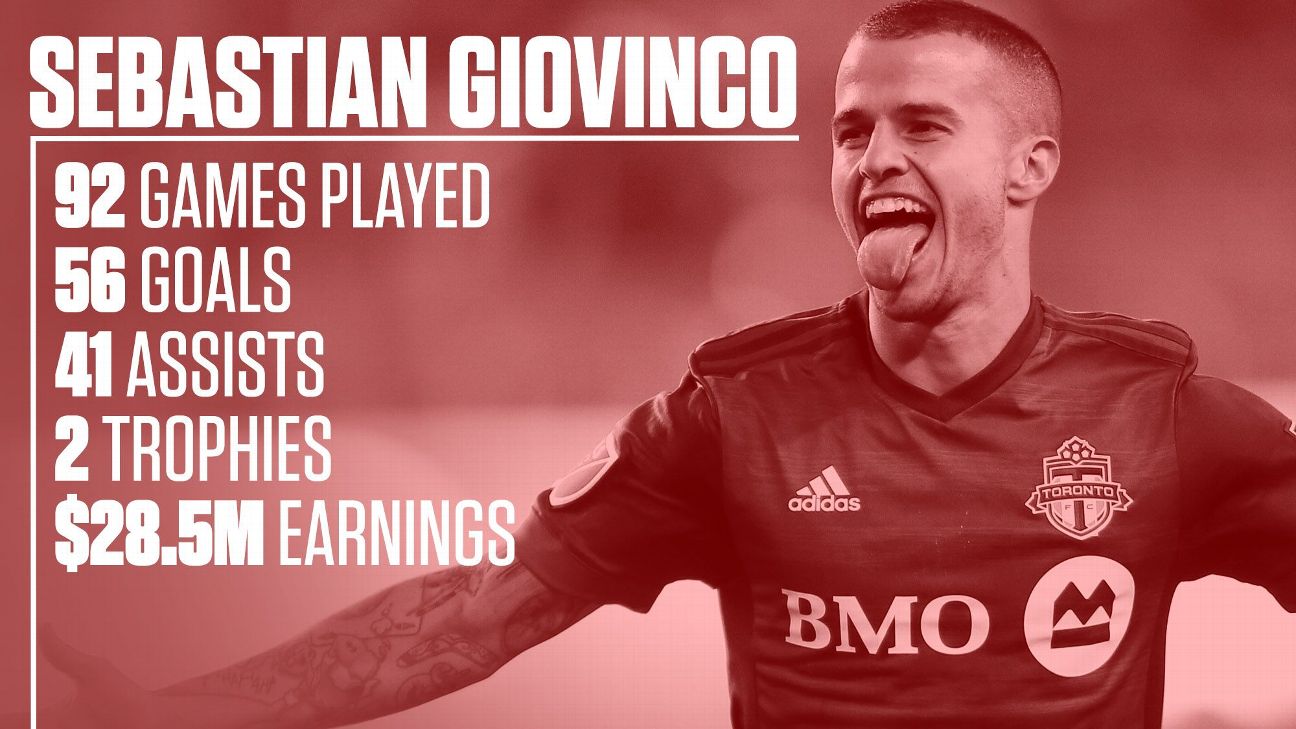 Before he ever stepped up to a free kick or made an MLS defender look silly, Giovinco represented a new kind of marquee European signing for MLS. Rooted to the bench at Juventus, Giovinco still had plenty of options in his native Italy and in wider Europe, but he passed on to join the project in Toronto. In his first season, he won both the Golden Boot and MVP Award. In 2016, his 17 goals and 15 assists helped his club reach their first MLS Cup final. His number dipped due to injury in 2017, but Giovinco contributed big goals on the way to TFC's first MLS Cup title. One of the best European signings in league history.
Ashley Cole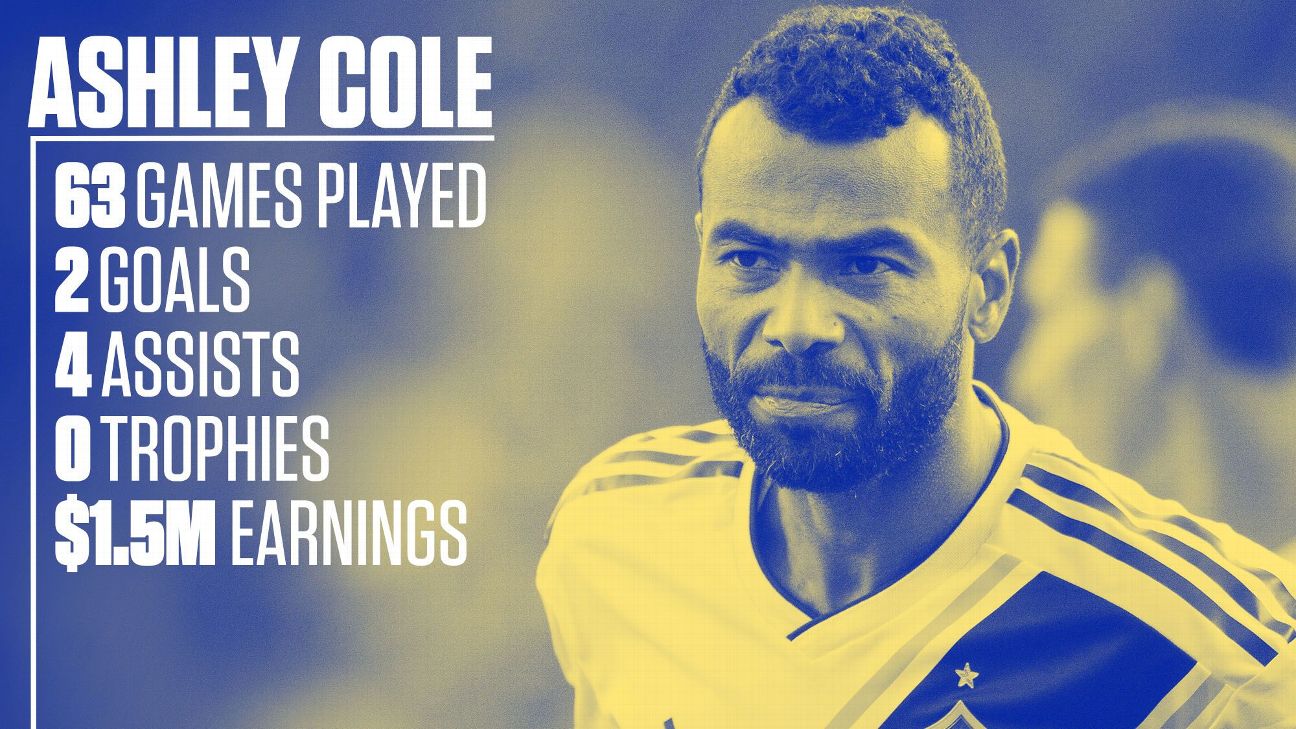 A famous name who made the jump to MLS without the usual Designated Player contract, Cole was a controversial signing when the Galaxy added him in 2016. The former Chelsea man's age (35) and previous history of deriding a move to the United States as "relaxing on the beach" worked against him when it came to public sentiment. Though the team struggled during most of his stay in MLS, Cole deserves credit for solid play and leadership in L.A. The full-back was named Galaxy captain for 2018, a sign that he's earned respect around the club and his reasonable salary.
Andrea Pirlo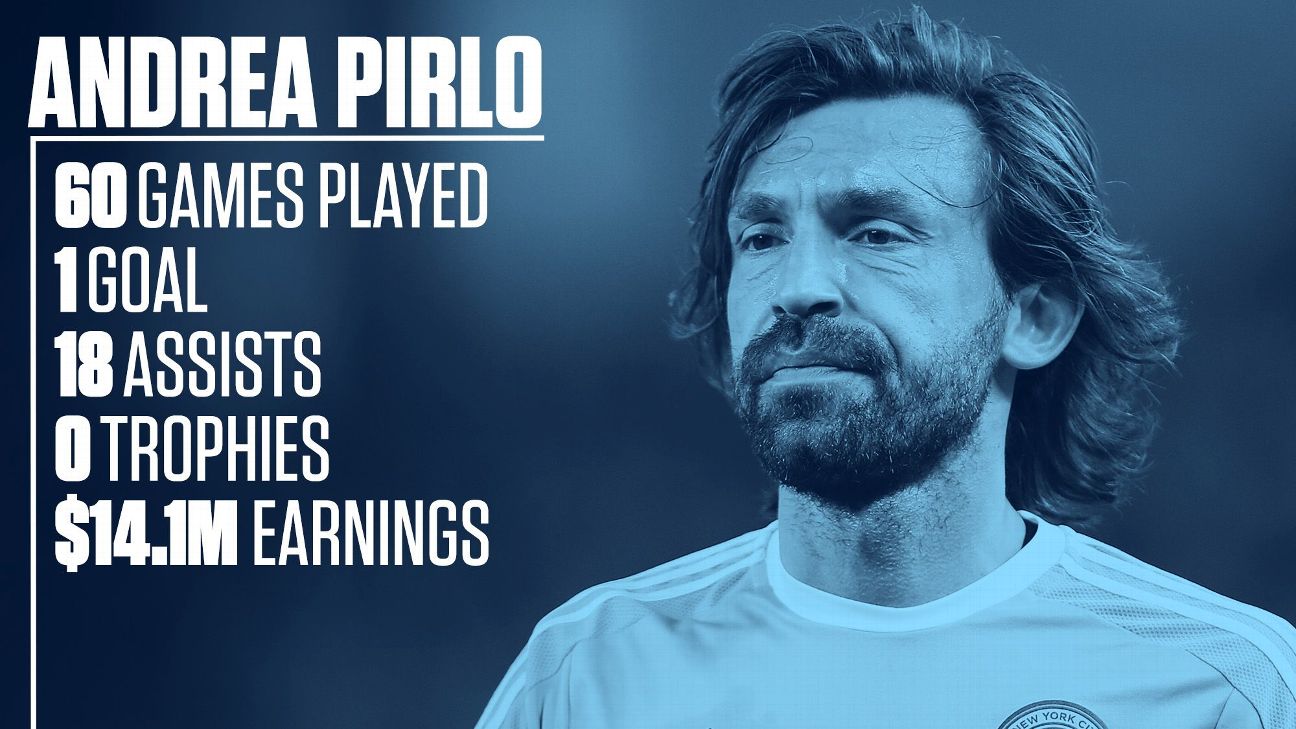 Here's the nicest thing that can be said about Andrea Pirlo's time as a member of NYCFC: He looked good ... off the field. Pirlo's status as a sublime deep-lying playmaker never translated to the small, artificial and heat-riddled fields of MLS, where he was more likely to be caught falling asleep on an opposing free kick than making a perfect pass. Pirlo is a legend of the game because of his time in Italy, but he did not live up to the hype in New York. City Football Group can handle eating his $14 million in salary, but they won't want to repeat the experience. At least we got some good Instagram posts out of it.
David Villa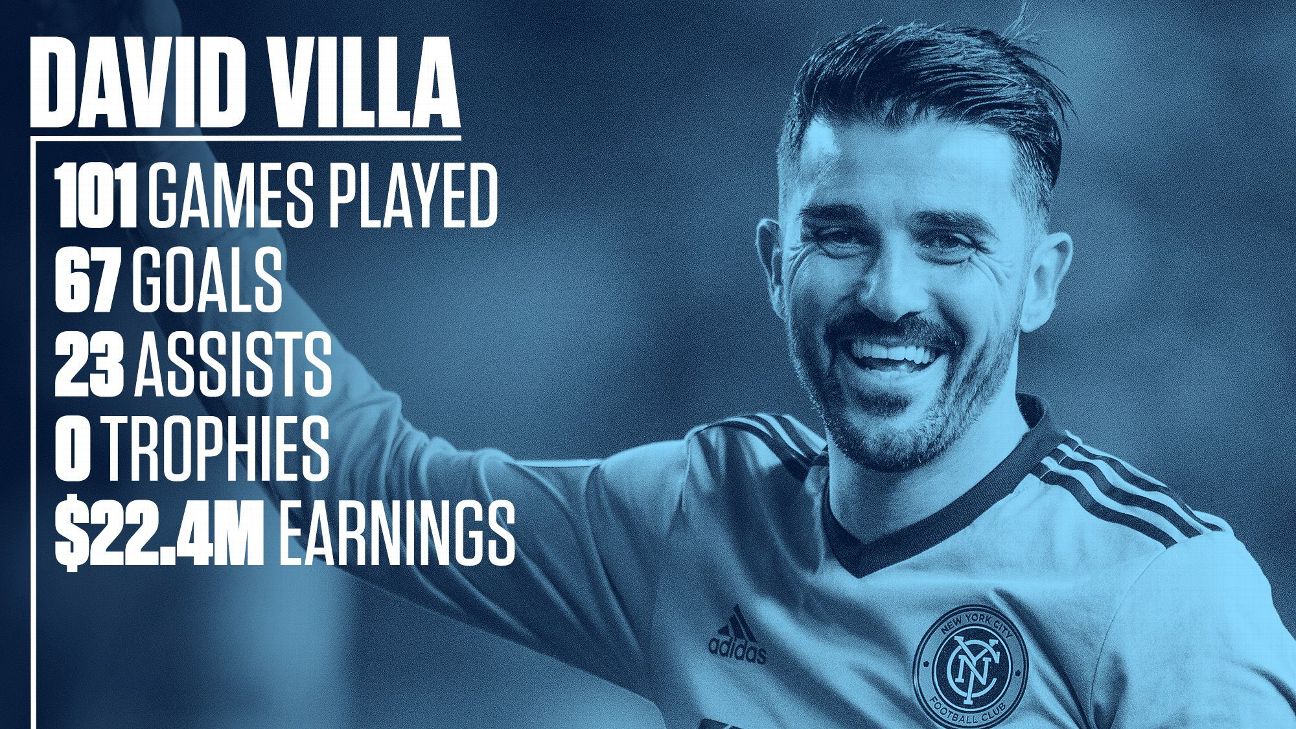 Of the original three NYCFC Designated Players signed out of Europe, Villa made by far the biggest impact. From the start, the Spain international was a hit, scoring 18 goals in his first MLS season. Villa followed up his 18 goal season in 2015 with 23 goals in 2016 and 22 in 2017, winning an MVP award in the process. His endearing level of effort -- he worked to learn English in order to be a better ambassador for NYCFC -- makes him the first legendary player in club history. Now 36, Villa's time as a top-level striker is undoubtedly waning. NYCFC and its faithful hope he still has at least one more MVP-caliber season left in him.