This week, the Power Rankings is taking it easy. Week 3 was wild and wooly and frankly, we could all use a night or two in. With the international window upon us, it seems like a good excuse to kick out feet up, watch some "We Are LAFC" on ESPN+ and give our bodies and brains a chance to relax.
We're moving things around based on the five league matches that took place during this lazy weekend, but not too much.
Previous rankings: Week 3 | Week 2 | Week 1

Previous ranking: 1

Next MLS match: Saturday at Vancouver (10 p.m. ET, ESPN+)
The Sounders take their red-hot form on the road in the first Cascadia Cup match of the year when they take on the Whitecaps in Vancouver next week. Most of their energy between now and then will be spent on willing Jordan Morris, Cristian Roldan, and Jordy Delem a healthy return from international duty.
Previous ranking: 2

Next MLS match: Sunday at Orlando City (6:30 p.m. ET)
A trip to Orlando looms for United, and it's all systems go for the push to the top of the Eastern Conference. With Atlanta struggling, the Red Bulls dropping a home result this weekend and Columbus suffering a humbling loss against Philadelphia, the chance is there for the Black and Red to establish themselves as the best team to the right of the Mississippi.
3. LAFC (3-1-0)
Previous ranking: 3

Next MLS match: Saturday at San Jose
Bob Bradley's boys bossed RSL for most of the night on Saturday at Banc of California Stadium, only to need a late stunner from Walker Zimmerman to pull out the win. Zimmerman turned the evening from "points dropped" into "thrilling win" with just about as good a hit as you can take. Spare a thought for Zimmerman's future grandchildren, who are going to hear about that goal over and over and over again.
Previous ranking: 6

Next MLS match: Sunday vs. Portland (9 p.m. ET, ESPN2)
The big news in Carson is that Zlatan Ibrahimovic is set to return to training ahead of the club's home match against Portland next week. Even though the Galaxy handled Minnesota without the Swede, Guillermo Barros Schelotto's team can only get better with Ibrahimovic's influence at the front of the formation.
Previous ranking: 4

Next MLS match: Saturday at Chicago (1 p.m. ET, ESPN+)
We'd never seen a head coach give a postgame news conference looking so much like the shrug emoji as Chris Armas did after the Red Bulls' 1-0 loss to Orlando on Saturday. Almost no one had the Lions walking into New Jersey and stealing a point -- let alone three -- from New York, no matter the significant absences from the Red Bulls' first-choice lineup.
Previous ranking: 5

Next MLS match: Saturday vs. Atlanta (7:30 p.m. ET, ESPN+)
What happened to the Crew? No, really, does anyone know what happened to the Crew? Sure, Wil Trapp and Gyasi Zardes were away with the USMNT, but that doesn't excuse the hiding the Union gave Columbus on Saturday. Caleb Porter's first real setback as Crew boss should elicit a reaction and it better be swift as desperate Atlanta is coming to town on Saturday.

Previous ranking: 7

Next MLS match: Saturday at Colorado (9:00 p.m. ET, ESPN+)
The headline news out of Houston during the off week was DaMarcus Beasley's knee surgery and the 4-6 weeks of recovery he'll need before he can get back on the field. The veteran left-back recently celebrated 20 years as a professional and despite the injury setback could probably play 20 more. Don't bet against Beasley anchoring a back line somewhere in 2039.
-- Noah Davis: DaMarcus Beasley can't stop, won't stop after 20 years as a pro
Previous ranking: 8

Next MLS match: Saturday vs. Montreal (3:00 p.m. ET, ESPN+)
No game this weekend gives Sporting a chance to recharge ahead of a run of five games in 16 days starting next weekend against Montreal. Sporting is the lone remaining MLS challenger for the CONCACAF Champions League title this season and there's no reason to expect Peter Vermes to do anything but go full bore in every match.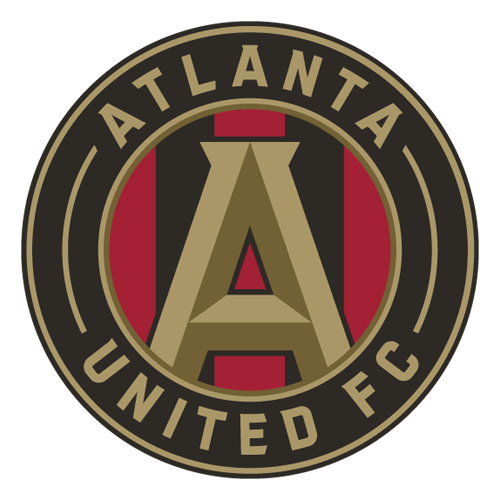 Previous ranking: 9

Next MLS match: Saturday at Columbus (7:30 p.m. ET, ESPN+)
A quiet week in Atlanta during the international break can only be a good thing considering their tumultuous start to the season. Maybe Frank de Boer's system will finally take when the champs get back on the field against the Crew in Columbus next weekend and we'll see in 2019 the Atlanta United that terrorized the league last year.
Previous ranking: 10

Next MLS match: Saturday at New England (2 p.m. ET, ESPN+)
The Loons still have a few weeks before the official league opener at Allianz Field, but the excitement is already rising faster than the waters of Lake Minnetonka when the spring thaw hits (assuming the waters of Lake Minnetonka rise in the spring). Either way, United just needs to navigate a pair of road games in New England and New Jersey before the big day arrives on April 13.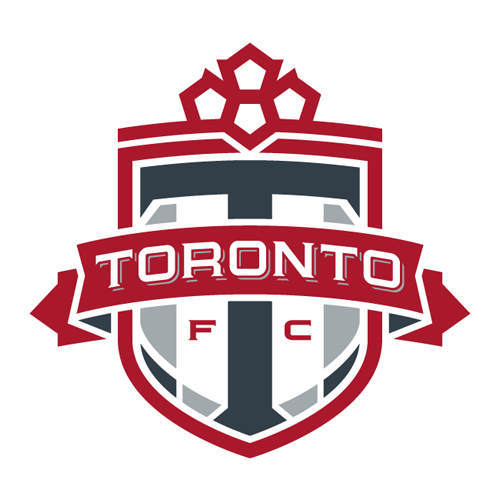 Previous ranking: 11

Next MLS match: Friday vs. New York City (8:00 p.m. ET, ESPN+)
Four weeks into the regular season and the Reds have played just twice. The good part is that there are more games left for Jozy Altidore -- last week's match-winner just back from injury -- and Alejandro Pozuelo, recently arrived from his villain's send-off at Genk, to impact the season. Both players should be available when Toronto hosts NYCFC on Friday .
Previous ranking: 12

Next MLS match: Saturday at Kansas City (3 p.m. ET, ESPN+)
The Impact's annual "It's Really Cold in Quebec" season-opening road trip still has three games left, starting with a visit to Children's Mercy Park on Saturday. So far, Montreal has wins in San Jose and Orlando on the résumé. Those tests are a far cry from playing Sporting at home but don't take Remi Garde and his team lightly: They're capable of getting a result in Kansas City.
Previous ranking: 13

Next MLS match: Friday at Toronto (8:00 p.m. ET, ESPN+)
The NYCFC Voltron was missing a major piece through three weeks of the 2019 regular season. Alexandru Mitrita settled well in MLS and scored his first league goal last week, but the club desperately needed a striker. The signing of Brazilian forward Heber should help, though there is a question of his best position after he mostly played on the left wing for his previous club in Croatia.
Previous ranking: 16

Next MLS match: Saturday at Real Salt Lake (9 p.m. ET, ESPN+)
FC Dallas really aren't messing around with the "play the kids" stuff. Luchi Gonzalez again turned to academy products to provide the difference on Saturday, giving minutes to five different players age 20 or younger. The final name on that list was 17-year old substitute Thomas Roberts, who played the pass that became the shot that led to Ryan Hollingshead's winning goal.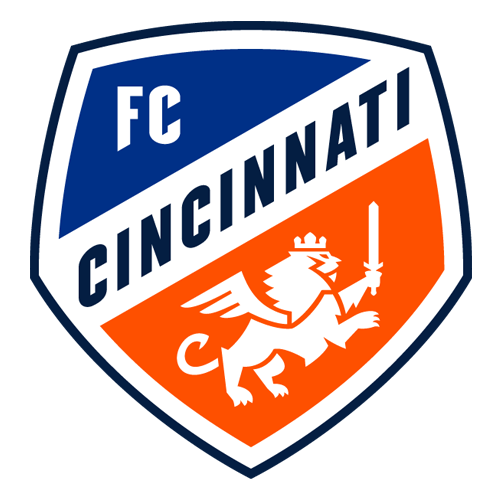 Previous ranking: 17

Next MLS match: Saturday vs. Philadelphia (7:30 p.m. ET, ESPN+)
We're a result or two away from people legitimately pondering if FC Cincinnati is good ... in an MLS expansion season using a roster heavy with USL holdovers. FCC now has four points from games against 2018 MLS Cup finalists and four points from games on the road. Circle the home date against Sporting Kansas City in two weeks.
Previous ranking: 18

Next MLS match: Sunday vs. DC United (6:30 p.m. ET)
The Lions can officially declare the season started with their first win in the books. It must have felt good for Sacha Kljestan, who was oddly booed by the Red Bulls faithful during pregame introductions, to score the winner for Orlando in a match at his old stomping grounds. Special shoutout to Nani, who stepped up his leadership game this week.
Previous ranking: 19

Next MLS match: Saturday at FC Cincinnati (7:30 p.m. ET)
Well hello, David Accam! After not delivering ... anything? ... following a move from Chicago ahead of the 2018 season, the Ghanaian looks healthy and ready to live up to the price Philadelphia paid. Accam was of such little importance last season that it was easy to forget how good he could be when healthy and in form.

Previous ranking: 14

Next MLS match: Sunday at LA Galaxy (9 p.m. ET, ESPN2)
Here's what true so far in 2019 for the defending Western Conference champion Portland Timbers: One point from three games is a terrible return; shipping three-plus goals in each game is a DEFCON 1 level problem; the club has played three of 12 (12!) straight road games to start the new season. It's probably going to get worse (or just stay bad) before it gets better.

Previous ranking: 15

Next MLS match: Saturday vs. FC Dallas (9 p.m. ET, ESPN+)
On the one hand, RSL can point to some decent passages of play and a fighter's mentality in Los Angeles and wonder if they left points on the table against LAFC. On the other hand, RSL was probably lucky they were in the game at all considering the periods of LAFC dominance, Justin Portillo's quick-trigger red card, and the depleted roster.
Previous ranking: 20

Next MLS match: Saturday vs. Minnesota (2 p.m. ET, ESPN+)
Everyone involved in running the show in Foxborough is running out of excuses, just four games the season. To lose to an expansion team is one thing; to lose to an expansion team at home when the expansion team is missing a number of key players due to international duty is something else entirely.
Previous ranking: 21

Next MLS match: Saturday vs. Seattle (10:00 p.m. ET, ESPN+)
It's never good to start a season with zero points through three matches, and it's definitely worse to try to change your fortune against a rival that can claim to be the league's best over three games. The Caps face the Sounders on Saturday and though the game is at BC Place in Vancouver, they'll be heavy underdogs. Will the script give Marc Dos Santos his first MLS win?
Previous ranking: 22

Next MLS match: Saturday vs. Houston (9 p.m. ET, ESPN+)
Colorado hasn't been "bad" by most definitions of that word, but neither has the club been "good" four games into the season. Saturday's loss was another example of a game the Rapids didn't really deserve to win, but didn't play so badly that losing was a given. It's a matter of hoping things "improve" for Colorado -- and we that can finally stop with the scare quotes.
Previous ranking: 23

Next MLS match: Saturday vs. Red Bulls (1:00 p.m. ET, ESPN+)
The Fire's status during the break is "Waiting on Nico Gaitan." The Argentine playmaker was signed on March 15, but the visa process makes the date of his debut unclear. Head coach Veljko Paunovic spent the week talking up his roster, calling this Fire team "the best the club has had in years." To prove it, they have to win.

Previous ranking: 24

Next MLS match: Saturday vs. LAFC (3.30 p.m. ET)
The Quakes spent their weekend off playing a friendly against Mexican giant Monterrey. The highlight was San Jose's lone goal, scored by 15-year-old academy product Cade Cowell. With a name like Cade Cowell, the youngster could have easily ended up a superhero. Luckily for San Jose, he stuck with soccer.