We're a little lost here at the rankings. After the Gold Cup break which Major League Soccer instituted to (checking notes...) limit the damage done by international call-ups during the month of June, the league is back at it. Week 16 (as it turns out) brought six games involving 12 teams.
It wasn't a full schedule, but it was enough to cause some waves in the Power Rankings and leave some scratching their heads. Aren't all the internationals still away?
You get a pass if you missed most of the six-game slate, considering that the USMNT was playing at the same time as five of the games on the schedule. Do try to catch up!
Previous rankings: Week 15 | Week 14 | Week 13 | Week 12 | Week 11 | Week 10 | Week 9 | Week 8 | Week 7 | Week 6 | Week 5 | Week 4 | Week 3 | Week 2 | Week 1

1. LAFC (11 wins, 4 draws, 1 loss)
Previous ranking: 1

Next MLS match: June 28 at Colorado, 10 p.m. ET, live on ESPN+
The talk of Tinsel Town this week was LAFC's win over San Jose in the U.S. Open Cup and the chase for three trophies. No American MLS club has ever won the U.S. Open Cup, the Supporters Shield, and the MLS Cup in the same season. The odds are long but Bob Bradley might have the team to do it.
Previous ranking: 2

Next MLS match: June 26 vs. New England, 7 p.m. ET, ESPN+
The Union handled the loss of Corey Burke due to a visa issue well enough, but the Jamaican's departure left a hole at striker that needed to be filled. Philadelphia did that this week with the signing of German-American Andrew Wooten. Wooten's output in the 2.Bundesliga was impressive -- will it translate to MLS?
Previous ranking: 4

Next MLS match: June 29 vs. Philadelphia, 7 p.m. ET, ESPN+
Dome Torrent & Co. scored an Open Cup win in D.C. during the Gold Cup break, a nice boost of confidence ahead of the resumption of the schedule on June 29 against Philadelphia. Torrent might be the happiest man in the Bronx now that NYCFC is playing with, as he says, "personality."
Previous ranking: 5

Next MLS match: June 29 at San Jose, 10 p.m. ET, ESPN+
When the question of who will score the goals for the Galaxy besides Zlatan Ibrahimovic comes up, no one answers "Emmanuel Boateng." The speedy winger is only good for a smattering of goals a year, so counting on him for big contributions is questionable. That smattering has to happen sometime, though ... like on the road in Cincy to lead LA to a win.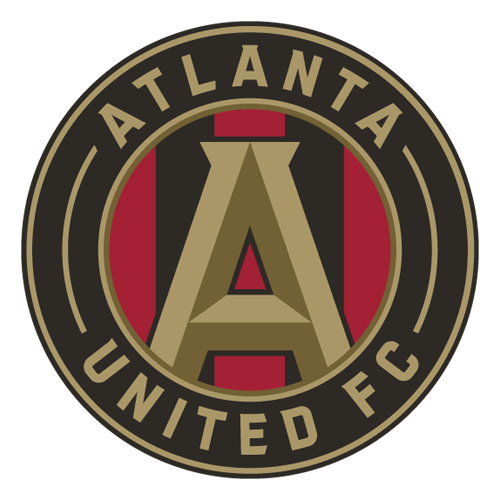 Previous ranking: 7

Next MLS match: June 26 at Toronto, 8 p.m. ET, ESPN+
The bad news is that Atlanta will still be missing Josef Martinez when the schedule resumes in Toronto on Wednesday. The good news is that Brandon Vazquez might be a fine option for Frank de Boer in Martinez's stead fresh off a two-goal performance in United's Open Cup win in Columbus.
Previous ranking: 10

Next MLS match: June 26 vs. Vancouver, 9 p.m. ET, ESPN+
FC Dallas's young guns handled short-handed Toronto FC on Saturday and again reaffirmed FCD's position as the best developer of talent in MLS. Luchi Gonzalez rolled out a lineup with six homegrown players (while three other FCD alums appeared for the USMNT), but it's not known if he threw them a pizza party after the game.

Previous ranking: 3

Next MLS match: June 29 at New England, 7.30 p.m. ET, ESPN+
Pity the Dynamo, who took a trip to Portland missing a couple of key players to play a Timbers team missing ... nobody. Facing the crowd and the absence of Alberth Elis, the task for Wilmer Cabrera's team was always going to be difficult. What matters now is not letting the loss -- and the poor defensive showing -- carry over into future games.
Previous ranking: 6

Next MLS match: June 26 vs. Orlando, 8 p.m. ET, ESPN+
United dropped out of the Open Cup in midweek via a depressing home loss to NYCFC. Wayne Rooney's goal from open play was the lone bright spot for a team that has lived in the land of mediocrity for two months. Everyone in D.C. is eyeing Wednesday's home date with Orlando as a way to break out of the doldrums.
Previous ranking: 8

Next MLS match: June 28 vs. Chicago, 8 p.m. ET
RBNY's five-game unbeaten run came to an end just before the break with a loss in Philly, albeit with a makeshift group beset by injuries and international call-ups. Bradley Wright-Phillips' injury is in something like it's 83rd month with no end in sight, giving an "overachieving" vibe to everything happening in Jersey.
Previous ranking: 9

Next MLS match: June 26 vs. Portland, 8 p.m. ET
How weird is this Montreal Impact season so far? Despite sitting in second place in the Eastern Conference as the schedule resumes post-Gold Cup break, Remi Garde's team has a -7 goal differential and can claim a single winning streak -- all of two games -- up to this point.
Previous ranking: 11

Next MLS match: June 29 vs. Vancouver, 10 p.m. ET, ESPN+
The Sounders lost an Open Cup match to the hated Timbers, but the bigger blow they suffered during the break was losing Will Bruin to a season-ending knee injury. Until Raul Ruidiaz and Jordan Morris return from international duty, that leaves 17-year old Alfonso Ocampo-Chavez as the Sounders' lone forward.
Previous ranking: 13

Next MLS match: June 26 at DC United, 8 p.m. ET, ESPN+
It's been just over a year since the Lions fired Jason Kreis and brought in James O'Connor as his replacement. At the time of Kreis' ousting, Orlando City was 6-1-8 for a total of 19 points. In 2019 under O'Connor, the club is 5-3-7 through 15 games for a total of 18 points. Maybe it's not just the coach?
Previous ranking: 18

Next MLS match: June 28 vs. LAFC, 10 p.m. ET
The Rapids' start was so poor that even a six-game unbeaten run hasn't lifted them from the foot of the Western Conference table for long. That move might be coming soon, though, with Portland just a point ahead and three teams within striking distance. Colorado can even dream of the playoffs -- seventh place is just four points away.

Previous ranking: 15

Next MLS match: June 26 vs. Houston Dynamo, 10.30 p.m. ET, ESPN+
We'll say it: The Quakes are fascinating. Does that mean they're good? The jury is still out on that. Even if Matias Almeyda doesn't turn San Jose into world beaters, there's enough happening in NorCal to think they'll be around come playoff time. The way of the warrior leads to the postseason?

Previous ranking: 19

Next MLS match: June 26 at Montreal, 7.30 p.m. ET, ESPN+
The bare minimum for Portland in their second home game of the year against a weakened Houston side was a win. The 4-0 romp (that included Brian Fernandez's fourth-straight game with a goal to start his Timbers career) was much more than the bare minimum. It might even be a launching pad.
Previous ranking: 12

Next MLS match: June 29 vs. FC Cincinnati, 4 p.m. ET, ESPN/ESPNdeportes
The Loons are one of the teams hoping Open Cup success carries over into the MLS schedule. United executed a thrilling second-half comeback on the road in Houston to secure a place in the Open Cup quarterfinals, with Darwin Quintero leading the way. Getting the Colombian back to his best is big.

Previous ranking: 16

Next MLS match: June 29 vs. Sporting KC, 10 p.m. ET, ESPN+
RSL didn't get the Fire much on the road in Bridgeview, but neither did they create much themselves. One point is probably good enough, but there can't be much comfort in Utah for a team play so close to the playoff margins. The good news is that RSL is back home to play Sporting on Saturday after three straight trips east.
Previous ranking: 22

Next MLS match: June 26 at FC Dallas, 9 p.m. ET, ESPN+
Maybe it's just the way it seems, but the 'Caps appear to have quite a few comeback draws in their own building. Vancouver needed a late equalizer (after a glorious free kick from Yordy Reyna) to get a point against Colorado on Saturday and while that's better than losing, it's not quite good enough.
Previous ranking: 20

Next MLS match: June 26 vs. Philadelphia, 7 p.m. ET, ESPN+
The Bruce-olution in New England is as much about the vibe around the team as it is about selection or tactics. There's a long-term project to be led, but Bruce Arena is already making a difference just by being Bruce. Wednesday will be a big test of that difference with the first-place Union in town.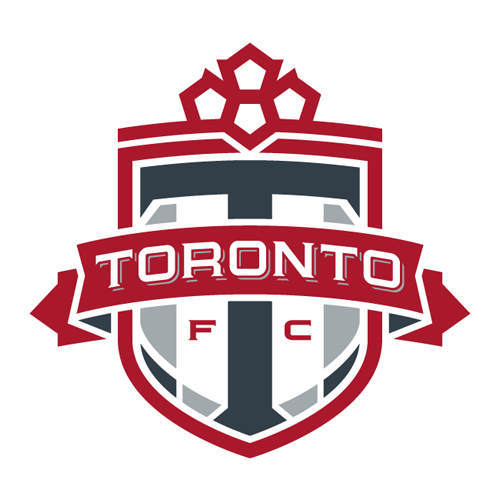 Previous ranking: 14

Next MLS match: June 26 vs. Atlanta, 8 p.m. ET, ESPN+
The Reds will just try to hold on until Michael Bradley, Jozy Altidore, and Jonathan Osorio return from the Gold Cup. So far, not so good with a 3-0 loss in Frisco. Next up is a Wednesday clash with Atlanta at BMO Field, a tough ask for Greg Vanney's team.

Previous ranking: 21

Next MLS match: June 29 at Real Salt Lake, 10 p.m. ET, ESPN+
Peter Vermes was never one for style points anyway, so it's fine that Sporting can't afford to be worried about them. Sunday's win over Columbus on the road in Ohio won't win any awards for aesthetics considering the poor finishing on the display. Luckily for Vermes & Co., it doesn't matter how you win, just that you do.
Previous ranking: 23

Next MLS match: June 29 at NY Red Bulls, 8 p.m. ET
One point, at home, against a team traveling across the country and missing a key player. That doesn't feel much like a response to recent comments from both Dax McCarty and Veljko Paunovic about commitment and effort, especially since the Fire forced Salt Lake keeper Nick Rimando into a single save.
Previous ranking: 17

Next MLS match: June 29 vs. Orlando, 7.30 p.m. ET
Last week, we mentioned the whiff of desperation in the air ahead of Sporting's visit to Columbus. SKC left with three points and the clouds descended further for the Crew. The USMNT contingent won't be back for awhile and Federico Higuain won't be back at all. Now David Accam might miss time. There's no easy way out.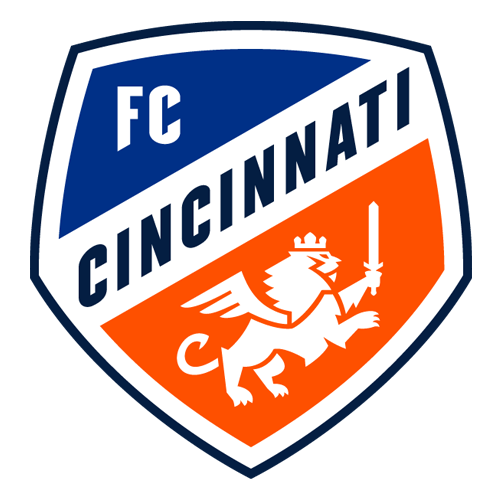 Previous ranking: 24

Next MLS match: June 29 vs. Minnesota, 4 p.m. ET, ESPN/ESPNDeportes
It's not getting better in Cincinnati, at least in terms of results. Progress can be difficult to measure when losses are coming fast and furious, but it does look like FCC has improved under Yoann Damet. At some point, though, that progress has to manifest as victories.