Major League Soccer's seemingly endless regular season has just three weeks left, and the playoff race seems as jumbled as ever. With the playoff field expanding to seven clubs from each conference this season, the West is ridiculously tight, with just six points separating second through eighth place.
The Eastern Conference is a little more defined, although there remains plenty of jockeying for position in order to land a coveted home playoff spot. That homefield advantage will be crucial in 2019, with the MLS Cup playoffs moving to a single-game-knockout formula throughout the entirety of the postseason.
Here's how the push for playoff spots is shaking out.
- When do the playoffs begin and who's qualified?
The runaway favorite
LAFC | First in West (clinched playoff place) | 64 points
Next MLS match: Sept. 21 vs. Toronto FC (10:30 p.m. ET, stream live on ESPN+)
Such is LAFC's lead in the Supporters' Shield race -- seven points with four games to go -- that they can wrap up their first trophy next weekend if other results go their way. But the league's runaway leaders for most of the season have stumbled a bit of late, going winless in their past four games, by far their longest dry spell of the campaign.
Granted, the streak coincided with an injury to Carlos Vela, although he's back now. But a leaky defense that has conceded eight goals in the past four matches remains a concern, as does their in-game management. Still, the record for most points in a season, set last year by the New York Red Bulls with 71, is well within reach.
Looming on the horizon is a possible playoff matchup against intra-city rivals the LA Galaxy, but that would require Zlatan Ibrahimovic & Co. to hold up their end of the deal. (More on that later.)
Poised for a deep run
New York City FC | First in East (clinched playoff place) | 57 points
Next MLS match: Sept. 22 at FC Dallas (11 p.m. ET)
If postseason success is a function of a strong regular-season finish, then New York City FC has to like its chances. The Bronx club has taken 19 out of a possible 21 points in the past month, and even ground out four points last week without the services of striker Heber and playmaker Maxi Moralez.
Of course, a strong regular-season finish isn't a guarantee of anything, although the revised playoff format could benefit NYCFC by allowing for some major home cooking at Yankee Stadium. Getting the likes of Heber and Moralez back to health will loom large, but the improved play of Keaton Parks and the steady performances of Alex Ring and Valentin Castellanos still make NYCFC tough to beat.
- Alvarez is Galaxy's breakout star and Zlatan's 'cub'
- Carlisle: MLS takes on Portland's most passionate fans
- Vela proves his commitment to LAFC is not in question
Philadelphia Union | Second in East (clinched playoff place) | 52 points
Next MLS match: Sept. 22 at New York Red Bulls (6:30 p.m. ET, stream live on ESPN+)
After a season of solid play, about the only thing the Union were missing was a signature win. On Aug. 31, Philly got it with a 3-1 victory over Atlanta United. The Union then went on and tied league-leading LAFC 1-1. Now a home playoff game in the opening round looks well within the Union's grasp.
Kacper Przybylko continues to find the net, upping his tally to 14 goals on the season, while Ilsinho remains an effective super-sub, netting three times and adding seven assists in games in which he came off the bench. Given that kind of quality, as well as tremendous balance in midfield, Philadelphia will be a tough team to get by in the playoffs.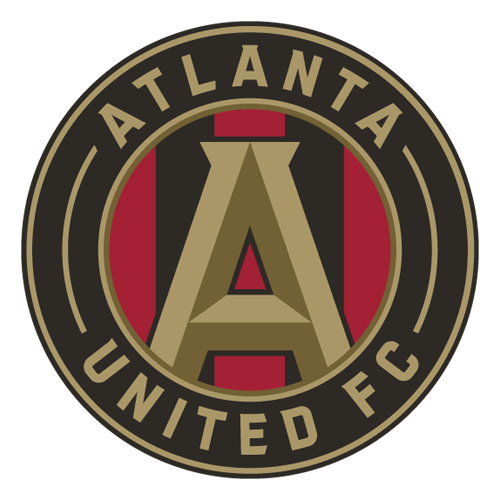 Atlanta United | Third in East (clinched playoff place) | 48 points
Next MLS match: Sept. 18 at Cincinnati (7:30 p.m. ET, stream live on ESPN+)
It's almost as if Atlanta United thrives on drama. The Five Stripes looked to have put a season of dysfunction behind them when they won the U.S. Open Cup back on Aug. 27, but now Atlanta has dropped two in a row, including a 3-1 stinker of a defeat at home to the Columbus Crew that was totally deserved. With those two losses, Atlanta's hopes of finishing atop the Eastern Conference now look to be gone. Worse, the team's difficulty in defending in transition moments revealed itself once again.
One glimmer of hope is that Ezequiel Barco is due back soon, and Frank de Boer will be hoping it's the version that played well at the start of the campaign. Josef Martinez remains menacing in front of net. Now it's all about earning a home playoff spot. The talent is there. Can Atlanta regain its mental sharpness?
Can cause some upsets in October
Seattle Sounders | Second in West | 49 points
Next MLS match: Sept. 18 vs. FC Dallas (10:30 p.m. ET, stream live on ESPN+)
It always helps when a team gets players back from international duty. Even more so when that group includes Jordan Morris and Nico Lodeiro. Both Morris and Lodeiro inspired the Sounders to a 4-2 win against the New York Red Bulls on Sunday, and now Seattle finds itself in second place in the West.
Granted, not all is well in Sounder-land. Defensively, Seattle has been less than convincing in the past few weeks. But right now the attack is doing more than enough to put the Sounders firmly in the "home playoff game" zone.
Minnesota United | Third in West | 48 points
Next MLS match: Sept. 22 vs. Portland (3:55 p.m. ET, watch live on ESPN/ESPN Deportes)
The Loons remain on course to bag the first playoff berth in their brief history thanks to last weekend's 3-1 win over Real Salt Lake. Better yet, the up-and-down Darwin Quintero is on the up again, providing some support for the ascendant Mason Toye. Kevin Molino is rounding into form as well.
Consistency remains an issue for Minnesota, as witnessed by a recent defeat to the Houston Dynamo, but overall the Loons look to be a team on the rise.

Real Salt Lake | Fourth in West | 46 points
Next MLS match: Sept. 21 at New England (7:30 p.m. ET, stream live on ESPN+)
Real Salt Lake hasn't really skipped a beat since Freddy Juarez took over for the dismissed Mike Petke, going 5-3-0 during his time in charge. Given the way Minnesota took advantage of Salt Lake in transition, that will be an issue to watch, although for the most part RSL have been solid defensively.
A forgiving run-in that includes games against Houston and Vancouver should enable RSL to reach the postseason and send off the likes of Nick Rimando and Tony Beltran with a final, positive memory.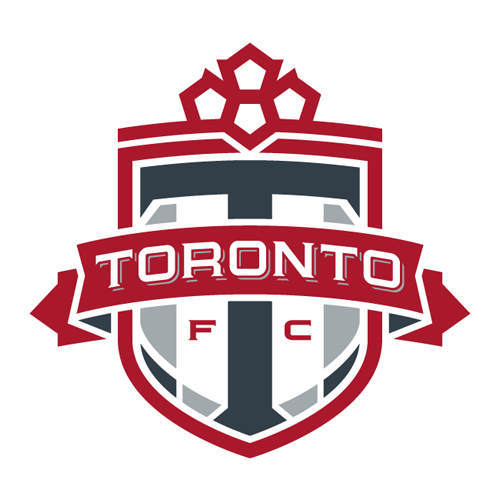 Toronto FC | Fourth in East | 45 points
Next MLS match: Sept. 21 at LAFC (10:30 p.m. ET, stream live on ESPN+)
TFC have surged up the table in the past month, securing 12 points from six matches and easing concerns that a second consecutive year without a playoff game was in the offing. Toronto's back line still looks suspect, especially in transition, but an attack that counts Alejandro Pozuelo and Jozy Altidore among its contributors remains potent.
Toronto will contest the Canadian Championship final against Montreal in the next 10 days, leaving manager Greg Vanney with some tricky squad rotation issues, but he no doubt can breathe easier now than he did a month ago.
The wildcards
D.C. United | Fifth in East | 45 points
Next MLS match: Sept. 22 vs. Seattle (8 p.m. ET, stream live on ESPN+)
The Black and Red were nearly in free fall, having won just once in seven games before the end of August. So what did DCU do? They grabbed a 3-0 victory at Montreal and followed that up with a 1-0 win in Portland, cementing a playoff spot. A first-round playoff game at home isn't out of the question either, as D.C. United finds itself level on points with Toronto.
But what this team will serve up next is anyone's guess. Wayne Rooney hasn't scored since July 18, although defensively the team is solidifying at the right time. Games against Seattle (at home) and away to the Red Bulls will shed more light.
LA Galaxy | Fifth in West | 45 points
Next MLS match: Sept. 21 vs. Montreal (10:30 p.m. ET, stream live on ESPN+)
The Galaxy broke out of their funk on Sunday with a 7-2 obliteration of Sporting Kansas City. Ibrahimovic had a hat trick and the Galaxy vaulted up to fifth place in the West.
It's tempting to think LA will push on given the friendly schedule it has down the stretch, but remember the Decision Day flameout against Houston last season, when the Galaxy squandered a playoff spot that was in their grasp? The players no doubt do. And for all the Zlatan talk, finding defensive consistency will be critical, as the Galaxy have been depending on goalkeeper David Bingham far too much.
New York Red Bulls | Fifth in East | 37 points
Next MLS match: Sept. 18 at Portland (10:30 p.m. ET, stream live on ESPN+)
Perhaps there isn't as much mystery about the Red Bulls these days as they might like. New York has dropped three in a row, and conceded eight goals while doing it. When Tyler Adams departed for RB Leipzig at the turn of the year, a defensive drop-off was expected, but what's taken place has been gargantuan. The Red Bulls' 48 goals allowed so far in 2019 are already 15 more than they conceded in all of 2018.
On the bubble

San Jose Earthquakes | Sixth in West | 44 points
Next MLS match: Sept. 21 at Atlanta United (3:30 p.m. ET)
The Quakes have paid the price for a schedule that has been heavy in away games of late, and San Jose has dropped five of its past seven matches as a result. The good news is that teams like Dallas and Portland haven't taken advantage of San Jose's woeful road form as much as they could have, so the Quakes still have the inside track on a playoff spot.
The San Jose front office has mostly gotten it right in terms of offseason acquisitions, with midfielder Cristian Espinoza and goalkeeper Daniel Vega doing plenty to lead the Earthquakes' revival. The same can't be said about defender Marcos Lopez, who has been the weakest link in a defense that hasn't been pulling its weight of late, leaving one to wonder why Nick Lima wasn't in the lineup last weekend against NYCFC. San Jose plays Portland away the last weekend of the season, and that may well be an all-or-nothing clash in terms of those teams' postseason hopes.
New England Revolution | Seventh in East | 40 points
Next MLS match: Sept. 21 vs. Real Salt Lake (7:30 p.m. ET, stream live on ESPN+)
Bruce Arena arrived back in May and stopped the bleeding almost immediately. But the Revs are officially in scuffle mode following a 1-2-4 stretch. That said, a playoff spot is still there for the taking.
Gustavo Bou remains as advertised, with seven goals and one assist in 10 games. Carles Gil has lived up to the Designated Player hype with nine goals and 14 assists. The defense remains suspect, however, and blowing a two-goal lead in Orlando on the way to a 3-3 draw hurts.
New England still controls its own destiny, but its schedule is brutal with games at home against Real Salt Lake and NYCFC as well as road tilts against Portland and Atlanta.

Portland Timbers | Seventh in West | 43 points
Next MLS match: Sept. 18 vs. New York Red Bulls (10:30 p.m. ET, stream live on ESPN+)
For all the talk of a home-heavy slate of games, the Timbers haven't made their home cooking count as much as they could have, dropping three of their past five. There are no gimmes in the last five matches either, save perhaps for an away date in Kansas City, although SKC are usually tough at Children's Mercy Park.
The Timbers haven't been the healthiest, and rued the absences of Brian Fernandez and Sebastian Blanco in Sunday's 1-0 loss to D.C. United. The back line has been dinged up too, but no one will be feeling sorry for the Timbers, who must find a way through in these last five games.
FC Dallas | Eighth in West | 36 points
Next MLS match: Sept. 18 at Seattle (10:30 p.m. ET, stream live on ESPN+)
Facing their biggest game of the year against Chicago, Dallas landed with a thud, losing 4-0. Some of the communication breakdowns on defense were the kind you see in preseason, not in September, although Bryan Acosta's absence due to suspension was keenly felt. Now Dallas is looking more and more like the odd team out in the West, with games coming up against Seattle and NYCFC. To survive, Dallas needs Acosta to continue his improved play while Zdenek Ondrasek will need to show his recent uptick in form isn't a mirage.
Chicago Fire | Ninth in East | 37 points
Next MLS match: Sept. 21 at Cincinnati (7:30 p.m. ET, stream live on ESPN+)
Was last weekend's 4-0 hammering of FC Dallas a case of the new owner bounce or a rare instance of the Fire's play being reflected on the scoreboard? Probably more of the latter, although there does seem to be a new era dawning with Joe Mansueto now taking sole ownership of the team. And with New England unable to close the deal just yet, the Fire are still alive in the playoff race, although Chicago is running out of time with just three games remaining. If the Fire are going to make it, their road form is going to have to improve. Chicago has two away games left and it has just one road win all year.
Fading from contention
Orlando City | 10th in East | 36 points
Next MLS match: Sept. 21 at Houston (8:30 p.m. ET, stream live on ESPN+)
The playoff window is all but shut for the Lions after last weekend's 3-3 home draw with New England. That three-goal outburst, with Nani contributing two goals and an assist, was a rare instance of offensive production this season. Orlando's attack is tied for the fourth worst in the league.
Montreal Impact | Eighth in East | 37 points
Next MLS match: Sept. 21 at LA Galaxy (10:30 p.m. ET, stream live on ESPN+)
The Impact switched coaches last month, swapping out Remi Garde for Wilmer Cabrera, but there's been little change in Montreal's fortunes, as the team's late- season fade continues. Montreal has picked up just four points in the past month -- despite the arrival of Bojan Krkic and Lassi Lappalainen -- and has won just twice since June 29. The coup de grace was last weekend's 1-0 defeat to lowly FC Cincinnati. There seems no way back for the Impact now.
Need a miracle
Sporting Kansas City | 10th in West | 37 points
Next MLS match: Sept. 21 vs. Colorado (8:30 p.m. ET, stream live on ESPN+)
A three-game winning streak gave SKC a glimmer of hope that reaching the playoffs was still possible, but those dreams were blown away following Sunday's 7-2 hammering at the hands of the Galaxy. It will be interesting to see the extent of the personnel changes sporting director and manager Peter Vermes will make ahead of next season.
Columbus Crew | 11th in East | 34 points
Next MLS match: Sept. 21 at Vancouver (5 p.m. ET, stream live on ESPN+)
The season may be all but over in terms of postseason aspirations, but the Crew have done an admirable job of playing spoiler, taking points off Chicago and handing Atlanta a rare home defeat. Costa Rican winger Luis Diaz looks to be a promising signing.
Season's over
Colorado Rapids | 10th in West | 36 points
Next MLS match: Sept. 21 at Sporting Kansas City (8:30 p.m. ET, stream live on ESPN+)
The Robin Fraser era has gotten off to an impressive start, going 3-1-0 in his first four matches. There's rarely any carryover from year to year, however, so the work to improve the roster has hopefully already begun.

Houston Dynamo | 11th in West | 34 points
Next MLS match: Sept. 21 vs. Orlando (8:30 p.m. ET, stream live on ESPN+)
The Dynamo haven't mailed it in completely just yet, handing Minnesota a 2-0 defeat last week. But there just isn't enough time left to make even a modest run for a playoff spot. All eyes are now on the front office to see who they will hire to manage the team next season.
Vancouver Whitecaps | 12th in West | 24 points
Next MLS match: Sept. 21 vs. Columbus (5 p.m. ET, stream live on ESPN+)
It's all about playing out the string now for the Whitecaps, although a recent win over Houston provided a bit of light on a lost season. With games remaining against the Galaxy and RSL, the chance to play spoiler is there for Marc Dos Santos' side.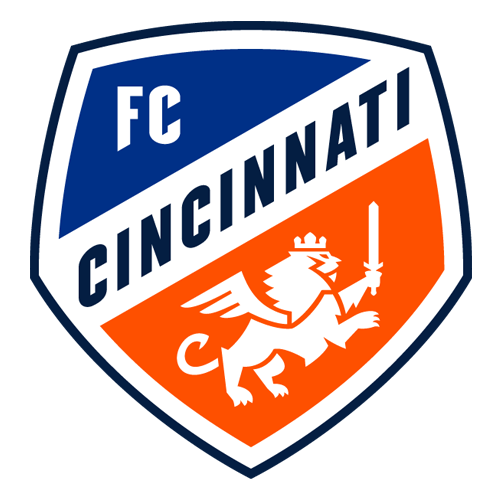 FC Cincinnati | 12th in East | 18 points
Next MLS match: Sept. 18 vs. Atlanta United FC (7:30 p.m. ET, stream live on ESPN+)
Ron Jans picked up his first win as FCC manager, with the 1-0 win over Montreal putting a significant dent in the Impact's playoff hopes. He can only hope that GM Gerard Nijkamp is mining his contacts to find some help on both sides of the ball for next season.