Time makes fools of us all. Or, in the case of Major League Soccer, it turns good teams into bad teams, bad teams into good teams, and mediocre teams into more solidly mediocre teams.
For the final Power Rankings of the year, we thought we'd take a look back at the first rankings of the year and compare. More than a few teams outperformed their early-season spot, some by a lot.
Not that we were wrong. The Power Rankings are always 100% accurate at the time of writing. Who said anything about fools?
For one last time, let's go ranking.
Previous rankings: Week 30 | Week 29 | Week 28 | Week 27 | Week 26 | Week 25 | Week 24 | Week 23 | Week 22 | Week 21 | Week 20 | Week 19 | Week 18 | Week 17 | Week 16 | Week 15 | Week 14 | Week 13 | Week 12 | Week 11 | Week 10 | Week 9 | Week 8 | Week 7 | Week 6 | Week 5 | Week 4 | Week 3 | Week 2 | Week 1

1. LAFC (21 wins, 9 draws, 4 losses)
Week 1 ranking: 3

Next MLS match: Oct. 24 vs. Minnesota or LA Galaxy
Back in March, LAFC was a "potential MLS Cup contender coming off a disappointing home playoff loss." Now, they're a "record-setting team led by an otherworldly talent going into the playoffs as a massive favorite to lift the MLS Cup title in their stadium."
Week 1 ranking: 8

Next MLS match: Oct. 23 vs. Toronto or D.C. United
NYCFC started the season at No. 8 in the rankings, largely because 2018 ended with a whimper against Atlanta United and there were real doubts that Dome Torrent was cut out for MLS. Turns out he was! The Bronxites head into the postseason as the second-best team in the league.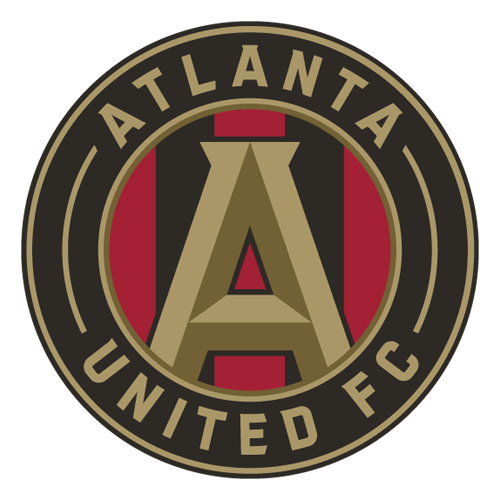 Week 1 ranking: 6

Next MLS match: Oct. 19 vs. New England
In retrospect, it seems harsh that the Five Stripes were ranked outside of the top five to start the year. Remember, though, that the club was in transition with Frank De Boer taking over from Tata Martino, Miguel Almiron leaving for Newcastle and having lost their first match of the year to D.C.. Things are much better now.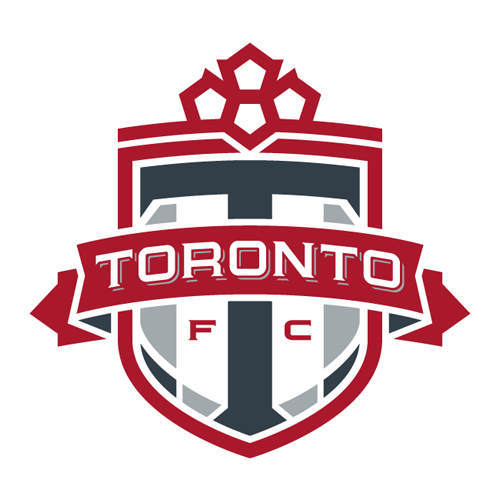 Week 1 ranking: 13

Next MLS match: Oct. 19 vs. D.C. United
The Reds were a mystery coming into the season. Would they look more like their 2017 championship version or the team that missed the playoffs in 2018? Victor Vazquez and Sebastian Giovinco both left in the winter. Middle-of-the-pack seemed fair, but now Toronto is a second-tier championship contender.
Week 1 ranking: 2

Next MLS match: Oct. 19 vs. FC Dallas
The Sounders flipped their usual script -- slow start, late push -- with a fairly even season that lagged mostly in the summer. The Week 1 ranking proved to be a little too high, but Seattle finished strong enough to rank in the top handful of teams in the league.
Week 1 ranking: 18

Next MLS match: Oct. 20 vs. New York Red Bulls
Philly's regular season ended with a thud, but that shouldn't take away from just how far they've come. After Week 1, we had the Union ranked 18th -- just on the edge of the bottom quarter of the league. A true team ethic kicked in over the year, moving Philadelphia way up the ladder.
Week 1 ranking: 12

Next MLS match: Oct. 20 vs. LA Galaxy
The Loons just made the top half the first week rankings, a nod to the potential following a busy offseason. Turns out all of the predictions that Minnesota would ride Ike Opara, Ozzie Alonso and a handful of other veterans to the playoffs were correct. The Loons finally made it and will host a playoff game.
Week 1 ranking: 1

Next MLS match: Oct. 19 vs. Toronto
D.C. started the season in the top spot because they defeated the defending champ in their opener. They have not lived up to that initial ranking. The Black & Red were good enough to make the playoffs and not a whole lot more, though there's a chance to surprise in the postseason.
Week 1 ranking: 17

Next MLS match: Oct. 19 vs. Atlanta
We're not taking any responsibility for being "wrong" on the Revs, not with the way their season played out. Week 1 was a lifetime ago: Before Bruce, before Gustavo Bou, before New England rounded into a dangerous MLS team that might be a bad matchup for Atlanta in Round 1.

Week 1 ranking: 14

Next MLS match: Oct. 19 vs. Portland
RSL turned a 14th-ranked start into a 10th-ranked finish. They were roughly who we thought they were, with the caveat that we didn't really think they'd get here the way they did. It's been a weird one beneath the Wasatch.

Week 1 ranking: 7

Next MLS match: Oct. 19 vs. Real Salt Lake
The roller-coaster ride for the Timbers got off to a wild, wintry start when they drew in a blizzard in Colorado. That landed them at the No. 7 spot (they were the reigning Western Conference champs). Nowadays, Portland is a brow-furrowing outfit with a tough playoff draw.
Week 1 ranking: 15

Next MLS match: Oct. 19 vs. Seattle
FC Dallas was smack in the middle of the pack back in March. They probably deserve to be in that same region in October, though the playoff berth they earned on Sunday puts them in the field of 14. We'll resist the urge to give them bonus points for having a player named "Cobra."
Previous ranking: 21

Down near the bottom after Week 1, it certainly seemed like the Rapids belonged there for, oh ... four-and-a-half months. Then a coaching change happened. And another. And through it all, Colorado stayed alive for the playoffs. They didn't make it, but were playing better than some clubs that did as the regular season ended. What a ride.
Week 1 ranking: 10

Next MLS match: Oct. 20 vs. Minnesota
The Galaxy blew a lead to lose 4-2 against Houston on Decision Day, ensuring the it wouldn't be able make it back into a top 10 position -- which is where they started the season. Zlatan Ibrahimovic is good enough all by himself for a top-half ranking, but that defense ...
Week 1 ranking: 5

Next MLS match: Oct. 20 vs. Philadelphia
The 2018 Shield winners started the year in the top five after a draw in Columbus. Time revealed, thanks to a poorer defense and a drop-off by Bradley Wright-Phillips, that New York wasn't good enough to rate that high when all was said and done. Sunday's loss in Montreal hurt a lot.
Week 1 ranking: 9

The Crew were deemed top-10 material when we began proceedings. They aren't a top-10 team now. Injuries, absences and the transitional nature of the Columbus soccer scene undermined the club's chances to make the playoffs.
Week 1 ranking: 22

The Fire proved to be just about as mediocre as their Week 1 rank indicated. A flirtation with the playoffs shouldn't obscure the problems Chicago had this year scoring goals or putting together consistent performances. It's mostly about the future in the Windy City, with the move back to Soldier Field coming next year.
Week 1 ranking: 19

Back where they started, though, to be fair, they never really budged from bottom five or six teams all year. The Whitecaps earned an extra spot or two with a decent close to the season, after they'd already been eliminated from postseason consideration.

Week 1 ranking: 16

The Zombie Dynamo showed up to beat the Galaxy on Decision Day, marginally inflating their ranking. It's not enough to push them up to their original spot in the order, back when there was reason to think Wilmer Cabrera might be able recapture some 2017 magic.

Week 1 ranking: 20

The Lions began the year with a whole lot of hope and ended it with further disappointment. Our first impression was an accurate one. Whether Orlando was "better" in 2019 is a relative question, since we can't use a playoff appearance as a yardstick.

Week 1 ranking: 23

We thought the Quakes were going to be very poor after a Wooden Spoon season and a bad opening performance. They weren't as bad as we thought they'd be, but a six-game losing streak to end the year pulled them down towards the foot of the rankings.
Previous ranking: 4

SKC gets the "Welp!" award for the rankings this year. The perennial Western Conference contender and first place finisher in 2018 spent most of the year running around like an aimless chicken who can't score goals, which is exactly the kind of approach that leads to a bottom-end rankings finish.
Week 1 ranking: 11

The Impact looked dangerous enough with their sit-and-counter style to earn a spot in the top 11 back in March. A coaching change and a very poor second half later and they're just one few spot off the bottom.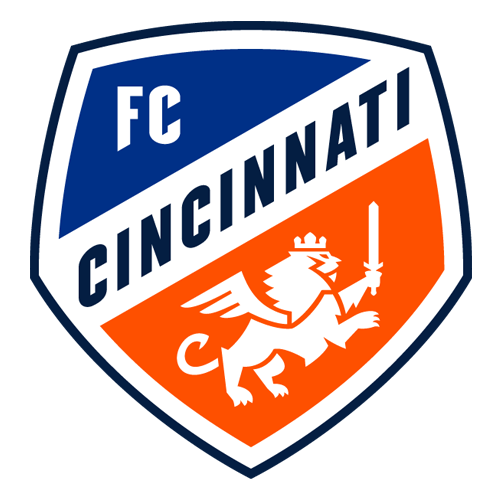 Previous ranking: 24

FCC started at the bottom, moved up a spot or two at times during the campaign, and ended up at the bottom. It was always in the cards for the first-year franchise.