The January transfer window might seem like a distant memory, but that doesn't mean the rumour mill has shut down! Speculation over summer moves is heating up, so check out the latest gossip below, and see all official deals here.
TOP STORY: Salah in line for Chelsea return?
Chelsea have added Liverpool forward Mohamed Salah to their summer transfer shortlist, according to Bild reporter Christian Falk,
Salah, 28, first arrived at Stamford Bridge in January 2014 from FC Basel for around £11m but things didn't work out for the Egypt international and he left two years later after playing only 19 games.
Roma snapped him up after an impressive season on loan for around £12m and then Liverpool came calling with a £36.5m bid in 2017. At Anfield, Salah's incredible form saw him win the Golden Boot in back-to-back seasons and he has scored 123 goals in 198 games on his way to helping the club win the Premier League and Champions League trophies.
The report says that new Chelsea boss Thomas Tuchel is aiming to bolster his attacking options this summer. And, according to Falk, Salah is one of three names on a shortlist that is full of goals. The other two names are Borussia Dortmund's Erling Haaland and another former Chelsea forward in Internazionale's Romelu Lukaku.
Lukaku, much like Salah, didn't quite work out at Stamford Bridge at a young age but has since gone on to impress at the highest level for Serie A-winners Inter.
However, it is believed that if Chelsea were to make a move for Salah, it would unsurprisingly be an expensive one. The Liverpool forward has two years left on his deal, and despite the club's poor showing in the league this season, he still sits second in the goal-scoring charts.
- Stream ESPN FC Daily on ESPN+ (U.S. only)
- ESPN+ viewers guide: Bundesliga, Serie A, MLS, FA Cup and more
LIVE BLOG
22.30 BST: That will do it for the latest edition of our LIVE Transfer Talk blog. We hoped you enjoyed following along with us and remind you to check back shortly for the latest transfer rumours, reports and completed deals. Goodnight!
22.00 BST: Liverpool are closing in on No. 1 target Ibrahima Konate, and have agreed to personal terms with the French centre-back, TEAMtalk has learned.
The outlet claims that Konate would join on a five-year contract, as long as the clubs can agree to terms. Konate, 21, reportedly has a £35 million release clause and the clubs are already in discussions over the payment plan.
"It is really, really close. it is just a matter of time," said journalist Fabrizio Romano on talkSPORT on Wednesday morning when asked for the latest on Liverpool's interest in the Frenchman.
"The agreement with the player is done. They want to sign the player. It is just a case of the clubs negotiating.
"The player wants to go. It is a five-year contract. In some weeks, it will be complete."
21.11 BST: A potential Danny Ings sale would net Liverpool a 20% windfall but it sounds as if the striker will not be leaving St. Mary's despite the fact he is about tp enter the final year of his contract.
Southampton CEO Martin Semmens recently told Hampshire Live that the England man, 28, has been offered a new contract and is expected to resign with the Saints.
"I think Danny probably will [sign the contract].
"He has been really open and clear with his communication with the club about what he wants to do.
"He is working hard with us. He is committed to us. He is not a robot, he doesn't do what we tell him to do. Danny will make his own choice.
"But if you ask me now, I think Danny will be with us to the end of his career. But remember, they have their own desires.
"Danny has never done anything but be incredibly hard-working and be committed to this club."
Ings was linked with a move to Manchester City last summer and has been mentioned recently with Tottenham as a potential Harry Kane replacement.
20.17 BST: Inter are reportedly circling for Chievo Verona midfielder Antonin Barak, according to La Gazzetta dello Sport.
On loan at Verona from Udinese, the Czech Republic international has bagged seven goals this season from an attacking midfield position. The Scudetto winners are keen to bolster their depth next season to compete again in both Serie A and Europe, and the 26-year-old has shown himself to be a proven commodity in Italian football.
19.28 BST: Andreas Pereira has told Brazil's TNT Sports that he is set for talks over his future with Man United manager Ole Gunnar Solskjaer.
The midfielder, 25, is currently on loan at Lazio and is at a bit of a crossroads at Man United. The Brazil international has appeared 23 times this season for Lazio, who reportedly have a £21 million purchase option.
"Lazio have the option to buy me back from Manchester United, so it all depends on the Biancocelesti," he said.
"I know my skills have been appreciated this season and they have until the end of the season to make a decision.
"Rome is a wonderful city and I wouldn't mind staying there. If they don't keep me, I'll have to talk to Manchester United to see what's best for the club and for me.
"I've spoken to Solskjaer to find out my future and he said we need to talk. I just want to play because I am still hoping for a call-up from Brazil for the World Cup in Qatar."
18.42 BST: Having featured sparingly since Thomas Tuchel's arrival, Tammy Abraham looks likely to leave Chelsea this summer.
West Ham, Aston Villa, and Leicester have been listed as potential landing spots for the England man, but there are also suitors abroad. Calciomercato claims that their is interest in Italy, notably from AC Milan, who are also in negotiations with Chelsea regarding a permanent move for on loan centre-back Fikayo Tomori.
Abraham, 23, has scored six goals in 22 appearances this season, but last season racked up 18 in 47 appearances.
17.59 BST: Jadon Sancho's brace on Saturday was massive in terms of Borussia Dortmund's Champions League hopes but Sanchez's long-term future remains uncertain.
When asked about his future, the England winger responded by saying he does not know if he will be in Germany next season.
Man United, Chelsea and Liverpool have all been linked with the 21-year-old.
17.03 BST: Could a pair of Chelsea full-backs be Serie A bound?
President of the Italian Chamber of Commerce in the United Kingdom, Alessandro Belluzzo has revealed that Chelsea's Emerson Palmieri and Marcos Alonso are likely to return to Italy this summer. Both players have been on the fringes under Thomas Tuchel in London and are seeking more playing time.
Palmieri, 26, has previously played in Italy with Palermo and Roma, while Alonso, 30, played from 2013-16 with Fiorentina.
16.30 BST: If Spurs miss out on the Champions League, which looks more likely after their 3-1 defeat to Leeds, SURELY Harry Kane has to leave?
15.34 BST: Leicester are closing on a deal to sign Lille midfielder Boubakary Soumare, says Fabrizio Romano.
Soumare, 22, is considered one of the top young players in Europe and the Foxes are close to tying up a £35m transfer.
15.21 BST: Zinedine Zidane has praised Eden Hazard for apologising after being caught laughing and joking with Chelsea players after Real Madrid's Champions League exit, backing the forward to "get through this" and saying "he knows what he has to do on the pitch."
TV cameras showed Hazard chatting with former teammate Kurt Zouma and Chelsea keeper Edouard Mendy on the pitch at Stamford Bridge in the moments after Madrid's 2-0 loss and he later apologised.
"Eden Hazard has said sorry about the other day. He did it well, it wasn't his intention to hurt anyone," Zidane said in a news conference ahead of Real Madrid's La Liga clash with Sevilla. "That's the most important thing. Eden is a Real Madrid player and he'll compete for Real Madrid.
"He knows what he has to do on the pitch and he'll do it. We spoke after the game the other day, to say that he would say sorry. That's all, for me, for the club, for the players, that's all. It happened and now we have to focus on football."
Zidane -- who has a contract until 2022 -- once again refused to clarify that he intended to be in charge of Real Madrid next year.
"We're going to finish the season," he said. "What I can say is I'll make it easy for the club, always. The club has always given everything to me, so I'll make it easy. But that isn't the point, the point is tomorrow, four games left, and ending the season well. The rest is 'blah blah blah.'"
15.00 BST: Are Arsenal going to continue to back manager Mikel Arteta?
14.12 BST: RMC Sport reports that Velez Sarsfield attacking midfielder Thiago Almada is set to join Marseille.
Almada, 20, has agreed in principle to join Marseille this summer but the clubs have yet to agree a fee, with Argentine side Velez wanting around €15m.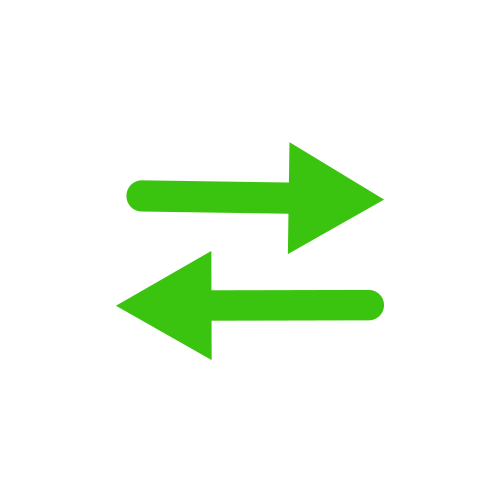 13.32 BST: Neymar has ended speculation over his future and signed a contract extension at PSG until 2025, worth a reported €625,000-a-week.
🤙❤️💙#NeymarJr2025 pic.twitter.com/nNKvR52c4O

— Paris Saint-Germain (@PSG_inside) May 8, 2021
Neymar, 29, joined PSG in 2017 from La Liga side Barcelona for a record transfer fee of €222m. He said he wanted to leave PSG in 2019 amid reports that he wanted to return to Barcelona, but eventually stayed before the club reached the Champions League final last season.
In his first PSG news conference in two years last week, Neymar said was "really happy" at the club, hinting at a possible extension of his contract. He was, however, unable to help the team reach a second successive Champions League final as PSG were knocked out in the semifinals by Manchester City with a 4-1 aggregate defeat.
PSG are also looking to extend Kylian Mbappe's deal as the 22-year-old France striker's contract expires at the end of next season.
13.17 BST: Manchester United are reportedly ready to drop interest in Borussia Dortmund winger Jadon Sancho to target his teammate Jude Bellingham, says Bild.
United have been linked with Sancho for some time, with sources telling ESPN that the German club would let him go for €100m this summer.
But after Dortmund pipped United to sign Bellingham from Birmingham City for £25m in summer 2020, journalist Christian Falk says that they are keen on the midfielder again.
"At United at the moment, there is nothing at all on the Sancho interest; on the contrary, a move is not likely. The reason? Jude Bellingham," he said.
"Dortmund themselves have the replacement for Sancho and would therefore already sell Sancho, and the English are now simply focusing on Bellingham instead."
12.44 BST: Borussia Dortmund would only consider letting star striker Erling Haaland leave this summer for an "outside the market" deal of close to €200m, Marca reports.
Real Madrid would not be willing to go that far, according to the newspaper, with the sum representing a fee of €180m, plus commission for agent Mino Raiola.
Marca claims there's a widespread belief among Europe's top football executives that no club will get close to the figure in the current financial climate.
ESPN has previously reported that Dortmund would accept a €180m offer this year, with his release clause -- for a reported €75m -- not due to kick in until 2022.
12.03 BST: Gareth Bale "sees himself playing at Real Madrid next season" according to Diario AS.
The newspaper quotes "sources very close to the player" -- who has scored four goals in his last three games for Tottenham -- as saying there is no clause in his season-long loan deal at White Hart lane to extend it under the same terms.
Any extension would then have to be negotiated from scratch between Real Madrid and Spurs.
AS notes that Bale's family have stayed behind in Madrid this season, with the Wales international's children attending schools in the Spanish capital.
11.32 BST: New Roma boss Jose Mourinho is considering a bid for Manchester United midfielder Donny van de Beek, says Calciomercato.
Van de Beek, 24, joined from Ajax for €45m two years after Mourinho's tenure ended but has struggled to cement his place in the first team under Ole Gunnar Solskjaer. Now the Netherlands international has been linked with a move, and Mourinho is keen to land him.
11.01 BST: Is Bayern's top striker feeling a bit underappreciated?
10.07 BST: Sources have told ESPN's James Olley that the Arsenal hierarchy are disappointed with the end to the campaign after their Europa League exit to Villarreal in the semifinals.
But the club remain keen to continue supporting manager Mikel Arteta, who has been instrumental behind the scenes in streamlining the squad, persuading young players Bukayo Saka and Folarin Balogun to sign new contracts while also helping negotiate an initial 12.5% pay cut for the first-team squad to help offset the financial impact of COVID-19.
Arteta said on Friday that his side are on a downward trend and that there were reasons behind that decline he could not explain in public.
"I understand [fans'] concerns because when you are out of the Champions League for five years it is not just a casualty, it's a trend," he said. "There are facts to support that trend. So, there are things to change, that's for sure because you know no one is going to accept that at this football club. I am not going to accept that, and the fans are not going to accept that. So we all have to push together to achieve something very different."
Asked why that trend was occurring, Arteta replied: "They are things to analyse more internally, I am sorry. We have done that. There are things that we cannot discuss here. I take full responsibility for my part, for sure, since I arrived here what I have tried to do, giving my life, my best ability, investing every drop of energy that I have emotionally to support everything that has been going around with my knowledge, with staff, with all the players that are trying to contribute with all the club to give our best.
"But so far it has not been enough and this is when the question mark comes: why it is not enough? Is it just a thing? Is it the manager? Is it other stuff? What is it? And then this is football. Last night that ball goes in, we win 1-0. You are in the final and it is a different world. But today that world doesn't look very nice."
09.51 BST: Newcastle United wonderkid Bobby Clark, the son of club legend Lee Clark, is being linked with a move to Tottenham.
Football Insider reports that Tottenham have been offered a chance to sign the 16-year-old midfielder, who became became the youngest player to represent Newcastle U18s when he was just 14.
09.19 BST: Atletico Madrid goalkeeper Jan Oblak is keen on a move to the Premier League in the summer, with the Slovenia international's representatives looking to drum up interest from the league's "Big Six," sources told ESPN's Rob Dawson.
The 28-year-old, who has two years left on his contract, has a release clause of €120m and although Atletico Madrid have been adamant they would want the full amount, financial pressures may force the club to consider any serious bid. Atletico made a narrow loss of €1.78m in 2019-20 but saw their expected income hit by around €100m, with a much larger drop expected for 2020-21.
Manchester United are among the clubs who have been made aware Oblak would welcome approaches from England at the end of the season.
09.00 BST: Champions League finalists Chelsea and Manchester City have emerged as contenders to sign Bayern Munich's Robert Lewandowski this summer, sources told ESPN's Stephan Uersfeld, with the striker undecided on his future.
Lewandowski, 32, has a contract at Bayern until 2023 and sources told ESPN that interested clubs would need to offer €60 million to start negotiations over a possible move.
One of the all-time Bundesliga greats, Lewandowski has 36 league goals in 31 matches this season and is closing in on Gerd Muller's record of 40 in a season, set in the 1971-72 campaign. The Poland international is also on 272 Bundesliga goals across his career in Germany, for Borussia Dortmund and Bayern, and would have Muller's record of 365 on his radar if he did stay.
Lewandowski has hinted previously that he would retire from football after his Bayern Munich career was over, but interest from the Premier League could tempt him into a final challenge elsewhere.
Chelsea and City are both in the market for a striker this summer, sources told ESPN, with Thomas Tuchel eager to improve his attacking options following a difficult debut season for Timo Werner. Pep Guardiola is looking to replace the outgoing Sergio Aguero at Manchester City, at times playing without a recognised No. 9 in attack this season as his side look set to clinch the league title.
Sancho: I don't know about my future at Borussia Dortmund 
Jadon Sancho says he is happy at Borussia Dortmund, but is unsure about where his future lies.
PAPER GOSSIP (By Luke Thrower)
- Brazil forward Neymar will extend his contract with Paris Saint-Germain by four years until 2026, French sports daily L'Equipe reported on Friday. Neymar, 29, joined PSG in 2017 from La Liga side Barcelona for a record transfer fee of €222m. Neymar said he wanted to leave PSG in 2019 amid reports that he desired to return to Barcelona, but he eventually stayed before the club reached the Champions League final last season.
- Ashley Young could be switching one Inter for another, as The Sun reports that Major League Soccer club Inter Miami are looking to sign the 35-year-old this summer. The former England international has also been linked with his former side Watford in the upcoming window, as his contract is set to expire after just over a year at the club. Young would leave Inter Milan after winning the Serie A title with the Italian giants for the first time in 11 years.
- Leeds United believe they can land midfield transfer target Rodrigo De Paul this summer for less than the player's reported fee of £37mm. Football Insider says that the Yorkshire club plan on negotiating with Udinese to get closer to a £30m fee, which would break the club's transfer record of £27m. The 26-year-old was linked with Marcelo Bielsa's side last summer, with his versatility in the midfield touted as one of the reasons for the move.
- Manchester United and West Ham United are both looking to sign defender Nikola Milenkovic this summer, according to Calciomercato. The 23-year-old has only a year left on his contract, which might have forced the hand of Fiorentina to let the player negotiate in the summer rather than let him go on a free at the end of next season.
- Aston Villa are preparing an offer for Burnley's Dwight McNeil this summer, reports Football Insider. The 21-year-old forward has reportedly caught the eye of Dean Smith, who opts for a formation with use of wide playmakers. An opening offer of £15m is on the table from Villa to begin negotiations and to understand Burnley's position on the player who is under contract until 2024.
- Arsenal and Everton are leading the race to sign Sheffield United midfielder Sander Berge, reports Sky Sports. The 23-year-old had a £45m release clause reduced to £35m after the Blades' relegation from the Premier League was confirmed, and it is believed the two clubs are taking a serious look at the Norway international.