Nani sparks Orlando comeback in 3-3 draw with Revs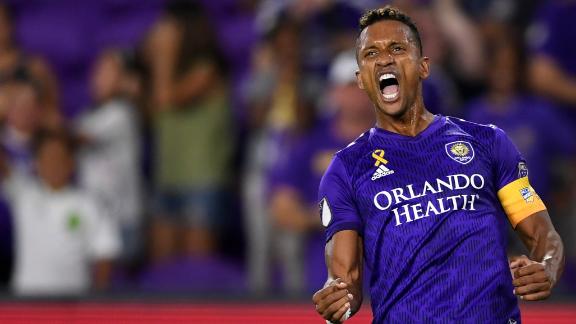 Vela scores in return as LAFC draw at Union
Columbus stun Atlanta on the road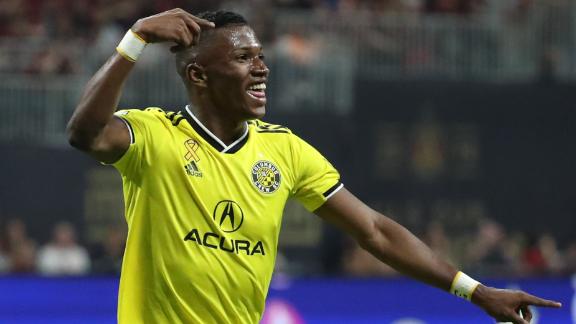 NYCFC complete comeback win over Earthquakes
Chicago cruise past hapless Dallas
Cincinnati score out the gate in win over Montreal
Whitecaps down Dynamo with last-minute goal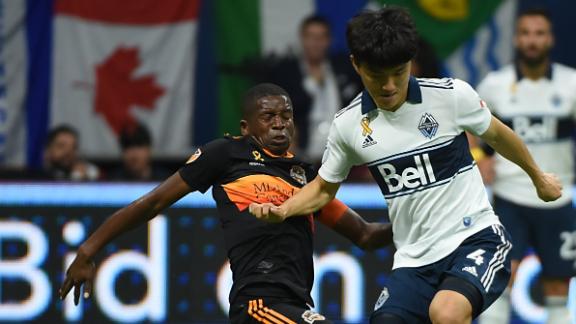 Laporte's absence felt in Man City's loss at Norwich
ESPN FC's Don Hutchison breaks down Manchester City's defensive struggles without Aymeric Laporte in their 3-2 loss at Norwich City.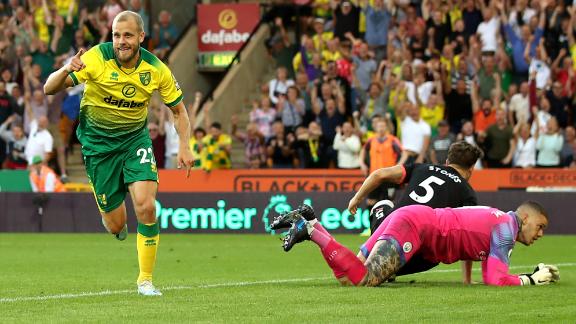 Berardi cuts deficit with his second for Sassuolo
Italian Serie A: Domenico Berardi (72') Roma 4-2 Sassuolo
Berardi pulls one back for Sassuolo with superb free kick
Italian Serie A: Domenico Berardi (53') Roma 4-1 Sassuolo
Kluivert gets in on the fun with Roma's fourth
Italian Serie A: Justin Kluivert (33') Roma 4-0 Sassuolo
Mkhitaryan's debut goal puts Roma up 3
Italian Serie A: Henrikh Mkhitaryan (22') Roma 3-0 Sassuolo
Dzeko doubles Roma's advantage from close range
Italian Serie A: Edin Dzeko (19') Roma 2-0 Sassuolo
Cristante heads Roma into the lead
Italian Serie A: Bryan Cristante (12') Roma 1-0 Sassuolo
Lowe: Messi commenting on Neymar is a big deal
Sid Lowe explains the significance of Lionel Messi publicly commenting on Barcelona's failed effort to bring back Neymar.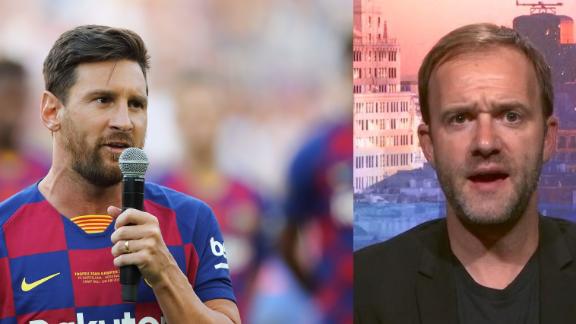 ADO Den Haag fans shower children from hospital with toys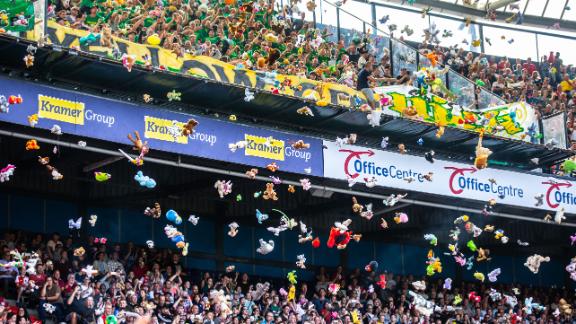 ESPN Fantasy Football promo

With the 2019-20 season just around the corner, it is time to pick your all-conquering line-up!

Antonio Balasco/KONTROLAB/LightRocket via Getty Images

Imagine for a minute that you own a soccer team and have unlimited resources and sky-high goals. If money were no object, what team would you build?

Claudio Villa - Inter/Inter via Getty Images

Romelu Lukaku talked exclusively to ESPN about reviving his career at Inter after a failed stint at Old Trafford. Will he prove the haters wrong?

Samuel Wilson for ESPN

Take a trip across the country for a look at the raucous fans who make some of the best matchday atmospheres in American pro sports.

Facundo Arrizabalaga/EPA-EFE/Shutterstock

Away from the Premier League's glitz, two clubs with 200-plus years of combined history are struggling. How'd this happen to Bury and Bolton?

Jasper Bastian for ESPN

Sam Borden: The 20-year-old is about to try what no American's done before and star for one of football's biggest clubs.

ESPN Illustration

Man City lucky? Man United worse than sixth? Aguero robbed? The second edition of the ESPN Luck Index reveals all.

Shaun Clark/Getty Image

Zlatan Ibrahimovic is fueled by anger and, even at 37, is not finished kicking ass. He also has some choice words for those around him.

Brandon Loving

We asked MLS players during preseason and the early weeks of the 2019 campaign for their thoughts about some hot-button issues in the sport.

ESPN Illustration

Lionel Messi and Cristiano Ronaldo are the dominant forces in soccer, but who's next? Who will take on the challenge of being the best in soccer?

Melissa Lyttle for ESPN

Once a teen phenom, Freddy Adu was supposed to save U.S. soccer. His career appeared to fizzle out, but he is not done yet.

Photography by Maria Amasanti

When Boca Juniors and River Plate were set to meet in Argentina's most important match ever, Buenos Aires lost its mind.

Artist: Carlos Villa; Colors: Carlos Lopez

To celebrate the release of "Captain Marvel," ESPN and Marvel teamed up to turn our favorite soccer captains into galaxy-dominating superheroes.

Ryan Inzana

Here are the top 100 players and managers in men's soccer, as rated by our experts.

Getty

The world's best striker has his sights set on an NFL career. Why can't he make it happen?

Katie Nolan

The host of 'Always Late' on ESPN+ checked a big item on her bucket list when she visited Anfield.

EPA/Marcelo Sayao

On Feb. 8, a fire at an uninspected youth dormitory at one of Brazil's highest-earning teams caused 10 preventable deaths. How?

Julie Glassberg for ESPN

The tragic disappearance of Emiliano Sala, bound for new club Cardiff on a single-engine plane, raises the question: How did this happen?

ESPN Illustration

For most clubs, losing a star like Frenkie De Jong would be a killer. For Ajax, it's their business model.

ESPN Illustration

Sergio Ramos is a master, Wilfried Zaha knows how to win a free kick and chicanery from corners can be crucial. Welcome to the dark arts.

Getty

Keep track of all the important upcoming fixtures in the Premier League, Champions League, La Liga, English Football League and more.

Getty

Results and scores from the Premier League, Champions League, La Liga, English Football League and more.

Getty

Updated tables from the Premier League, Champions League, La Liga, English Football League and more.
Customize ESPN