ICC Highlights
Bale steals headlines in Real Madrid's win over Arsenal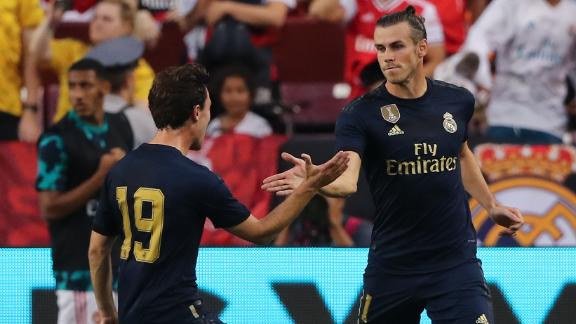 Atletico Madrid prevail on penalties vs. Chivas
Goretzka lifts Bayern to ICC victory over Milan
Chelsea seal impressive win vs. Barcelona
Kane screamer gives Spurs injury-time win over Juve
Harry Kane's wonder-strike from the halfway line sealed the win for Tottenham against Juventus in the last minute of added time.
Nketiah scores twice in Arsenal win over Fiorentina
Bonetti calls Inter's lineup 'incomplete' without Lukaku
Matteo Bonetti breaks down how Romelu Lukaku would impact Inter's starting XI and why he thinks the Belgium is better than Mauro Icardi.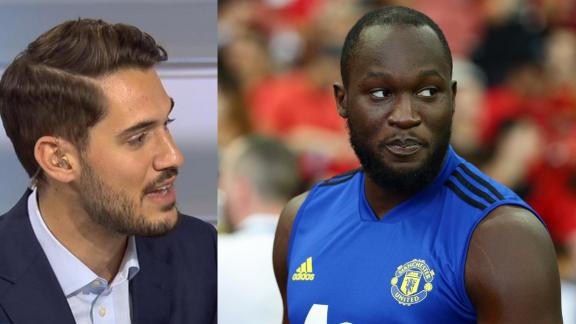 Walker EXCLUSIVE: Man City need to win the Champions League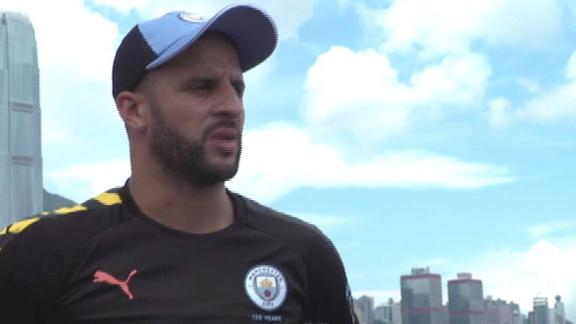 Stones hopes to replicate Kompany's success at Man City
In an exclusive interview with ESPN, Manchester City defender John Stones discusses how he and the club move on after Vincent Kompany's departure.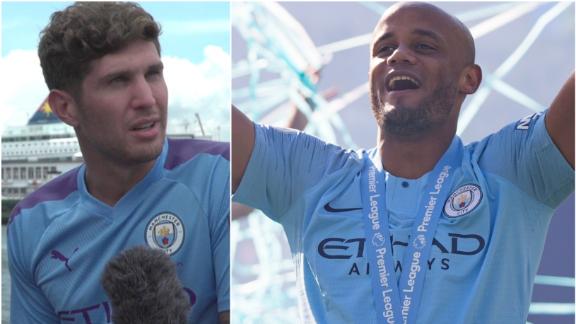 Is Dani Ceballos coming in to replace Mesut Ozil?
Ian Darke and Stewart Robson discuss the impact Dani Ceballos could have at Arsenal and the threat he poses to Mesut Ozil.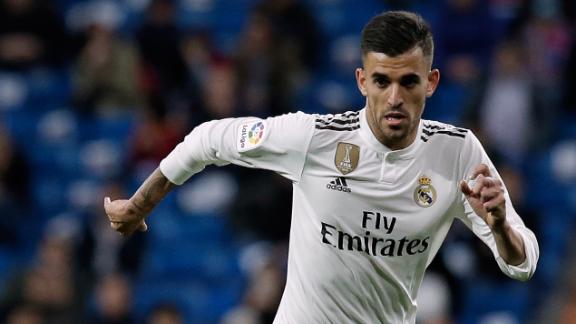 ESPN Fantasy Football promo

With the 2019-20 season just around the corner, it is time to pick your all-conquering line-up!

We asked MLS players during preseason and the early weeks of the 2019 campaign for their thoughts about some hot-button issues in the sport.

ESPN Illustration

Lionel Messi and Cristiano Ronaldo are the dominant forces in soccer, but who's next? Who will take on the challenge of being the best in soccer?

Melissa Lyttle for ESPN

Freddy Adu was supposed to save U.S. soccer before his career fizzled out. But he has found happiness in coaching as he plots his final comeback.

Photo by Stuart Franklin/Getty Images

Nick Hornby: The 2018-19 campaign showed that Arsenal will always flake out when it matters, no matter who's playing or coaching.

ESPN Illustration

It's been another remarkable season in England's top flight. Bill Barnwell runs through the best and worst of the 2018-19 Premier League season.

Jan Kruger - UEFA/UEFA via Getty Images

At 20, the Liverpool and England right-back has had a meteoric rise that includes back-to-back Champions League finals. But he is not satisfied.

Artist: Carlos Villa; Colors: Carlos Lopez

To celebrate the release of "Captain Marvel," ESPN and Marvel teamed up to turn our favorite soccer captains into galaxy-dominating superheroes.

Ryan Inzana

Here are the top 100 players and managers in men's soccer, as rated by our experts.

Getty

The world's best striker has his sights set on an NFL career. Why can't he make it happen?

Katie Nolan

The host of 'Always Late' on ESPN+ checked a big item on her bucket list when she visited Anfield.

EPA/Marcelo Sayao

On Feb. 8, a fire at an uninspected youth dormitory at one of Brazil's highest-earning teams caused 10 preventable deaths. How?

Rodrigo Jimenez/EPA-EFE/REX/Shutterstock

Some of soccer's biggest grudge matches take place over the final three months of the season. Here's your must-have guide.

Julie Glassberg for ESPN

The tragic disappearance of Emiliano Sala, bound for new club Cardiff on a single-engine plane, raises the question: How did this happen?

Robert Beck for ESPN

A United States legend came out of retirement, again. We were in San Diego to see how Landon Donovan got on and to ask him: "Why?"

ESPN Illustration

For most clubs, losing a star like Frenkie De Jong would be a killer. For Ajax, it's their business model.

ESPN Illustration

Sergio Ramos is a master, Wilfried Zaha knows how to win a free kick and chicanery from corners can be crucial. Welcome to the dark arts.

ESPN

Getty

Keep track of all the important upcoming fixtures in the Premier League, Champions League, La Liga, English Football League and more.

Getty

Results and scores from the Premier League, Champions League, La Liga, English Football League and more.

Getty

Updated tables from the Premier League, Champions League, La Liga, English Football League and more.
Customize ESPN