Spain defender Gerard Pique has accused Cristiano Ronaldo of habitually "throwing himself to the ground" after the Portugal superstar won an early penalty in the two sides' enthralling 3-3 draw in their World Cup opener on Friday.
Ronaldo scored a spectacular hat trick to help wrestle a point from the 2010 champions in Sochi, opening his account from the spot after contact from Spain right-back Nacho saw the Real Madrid striker go down inside the area.
"We had more chances, they had three shots on goal, and scored three goals," Pique said after the match. "Matches go a certain way and you have to face up to it.
"To see yourself in the first game of a World Cup go behind to a penalty after two minutes, you have to have a good feeling after how the game went.
---
World Cup 2018 must-reads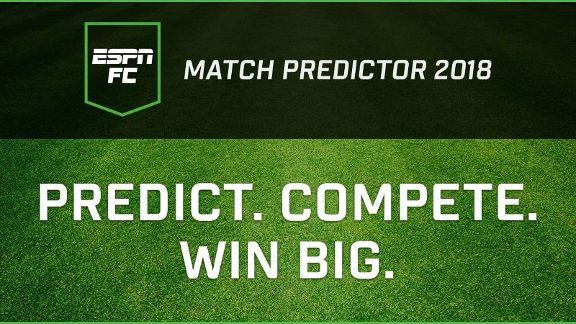 - Make your picks with ESPN FC Match Predictor 2018!
- Welcome to the Alternative 2018 World Cup Fans' Guide
- ESPN FC's experts make their picks
- Marvel's amazing World Cup spoilers
- Revealed: World Cup 2018 Ultimate XI
- Fixtures, results and full coverage
- Team-by-team previews of all 32 nations
---
"Ronaldo has a habit of throwing himself to the ground."
Ronaldo's second involved a bit more luck as his shot from just outside the area was woefully mishandled by Spain goalkeeper David De Gea, who somehow failed to keep a relatively tame shot out of the net.
De Gea admitted to the error after the match, telling reporters in the mixed zone: "I am fine, I am calm. We played a good game. I am happy with the way the team reacted, we deserved more but football is like that, this can happen to you.
"It is an error, only those of us who pull on gloves and go out on the field know just how difficult it is. I have the support of our coach and my teammates. The support they have given me, I want to return it on the field."
The Manchester United No. 1 cited Spain teammate Diego Costa as an example of someone who's suffered harsh criticism and managed to rise above.
Costa led Spain's line against Portugal on Friday, scoring two of his side's goals at the Fisht Stadium.
De Gea added: "The example of Diego Costa is clear in my mind. People were quick to criticise him, they said that he didn't score goals and today he scores two.
"Football is like that. Today you make a mistake and you are really bad and then you do things right and you are very good. You have to pick yourself back up. I am going to take with me the way the team reacted, which was great and the fact that we deserved to win."
Asked if the game marked the worst of his career, De Gea rejected the notion.
"No. it is not. We drew, we didn't lose. The way the team came back was excellent with the goals. We played against a great team like Portugal and they made it tough for us. But now that is all over. We must focus on Iran," he said.
Spain will play Iran in their second Group stage game on Wednesday in Kazan.