The Premier League window closed on Aug. 8 but most of Europe is still ongoing until Sept. 2. Here, we are grading the most notable signings from the top teams during the summer transfer window. The most recent grades and write-ups are at the top; each day is in order of highest price.
If you don't see a grade for a deal that has been completed, check back later. All fees are reported unless confirmed with *.
- Transfer Tracker: All the major deals
- Marcotti: Anatomy of a transfer story
Sept. 2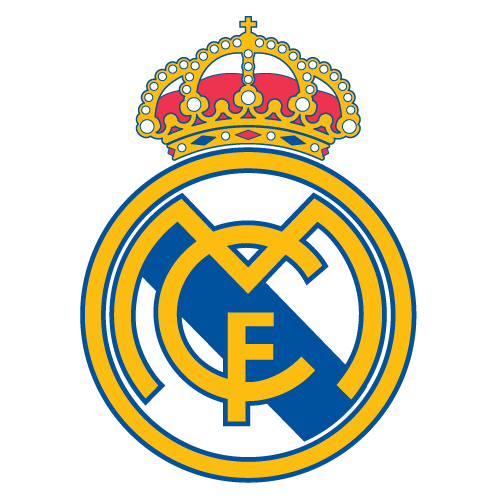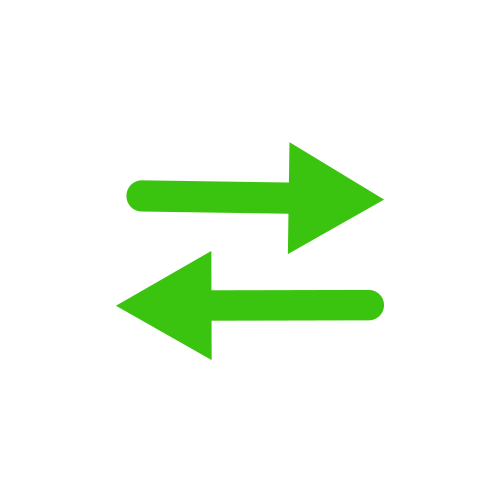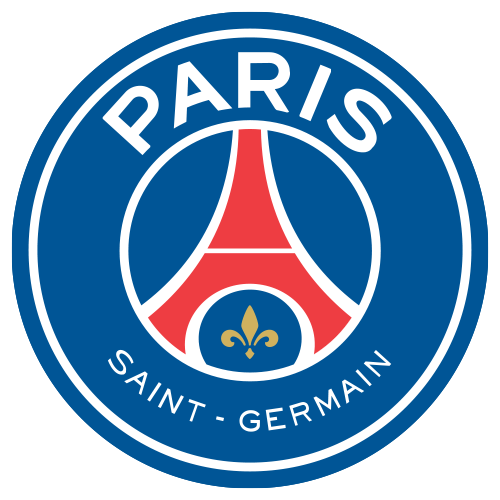 KEYLOR NAVAS, €15m ($16.4m), plus Alphonse Areola on loan
Real Madrid grade: C
PSG grade: B-
It's quite hard to see who comes out of this one better. Real have just replaced their backup to Thibaut Courtois with a younger goalkeeper who will grow frustrated at his lack of game time during his one-year loan spell.
PSG have moved on a future France No. 1 and replaced him with the more experienced Navas, which will benefit them in the short-term. However, neither the 32-year-old or Areola (when he returns from his loan spell) are going to be considered first-choice should a move for David De Gea or Gianluigi Donnarumma come off in January or next summer.
Navas will be happy because he will get guaranteed games for at least six months, with Sergio Rico signed as his backup in Paris. Areola probably won't and we'll be back where we started this time next year.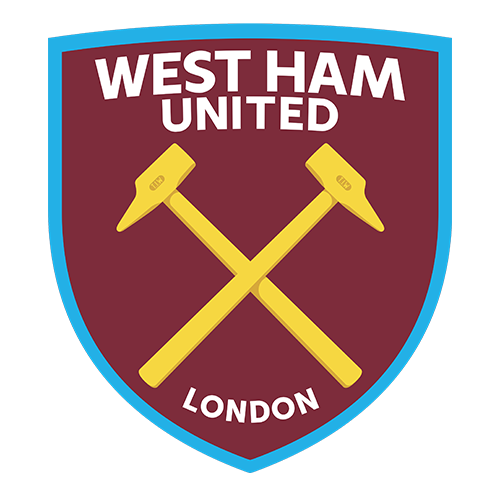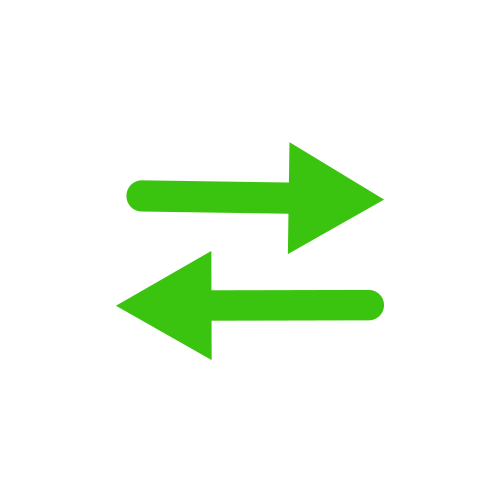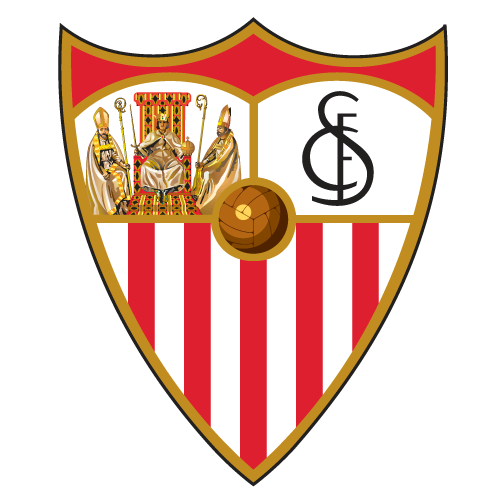 JAVIER HERNANDEZ, €8m ($8.75m)
West Ham grade: B
Sevilla grade: A-
As soon as West Ham spent £40m on Sebastien Haller this summer, it was clear that Hernandez's place in the side was under threat. The France U21 international has hit the ground running so it makes sense for "Chicharito" to depart and La Liga should be perfect for him.
For just €8m, the 31-year-old Mexico striker is a bargain and Sevilla have done well to land a player of his class and experience. He should repay their faith with goals.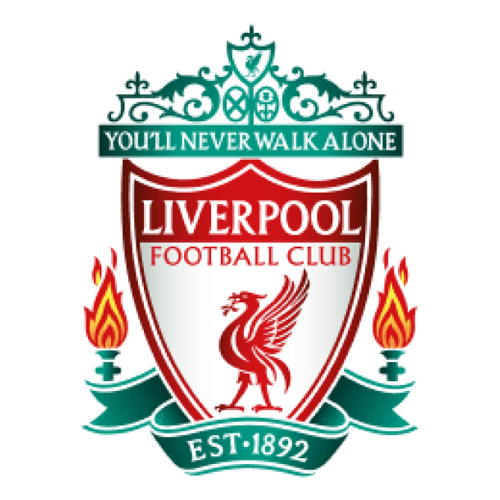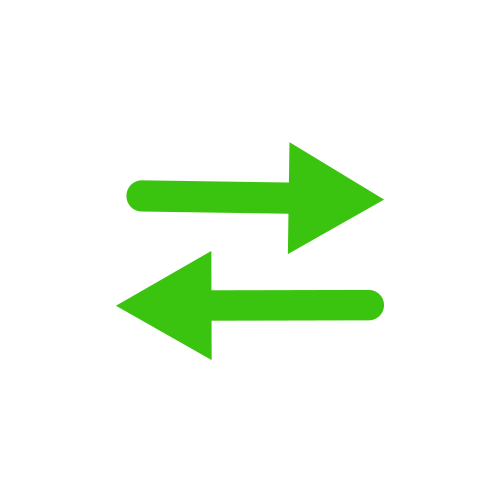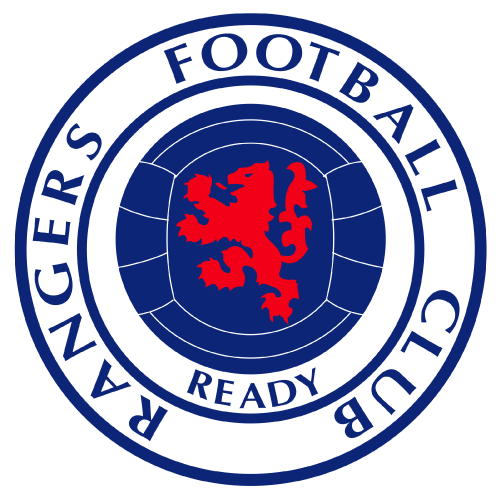 RYAN KENT, £6.5m ($7.7m)
Liverpool grade: B+
Rangers grade: B+
Oh look, a player from Steven Gerrard's former club Liverpool joins Steven Gerrard's current club Rangers. Not much a shock how Rangers did their scouting for this one, as Kent had already spent last season on loan at the Scottish Premiership side, making 43 appearances and scoring six goals.
Liverpool clearly couldn't offer the 22-year-old winger a path to the first-team and almost £7m is good business for a player who has not made a senior appearance.
Rangers know what they are getting and it's a good deal for them too, given how he performed last season. It's certainly the right club for him to develop.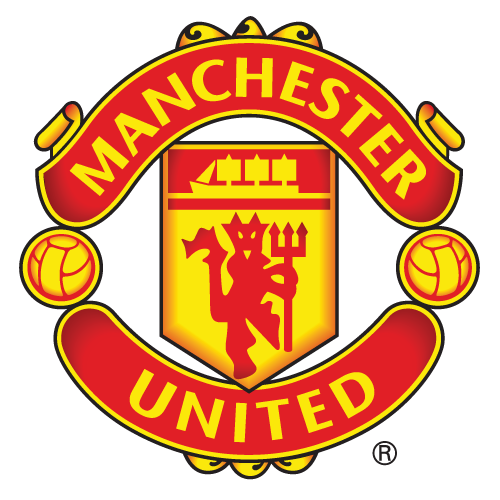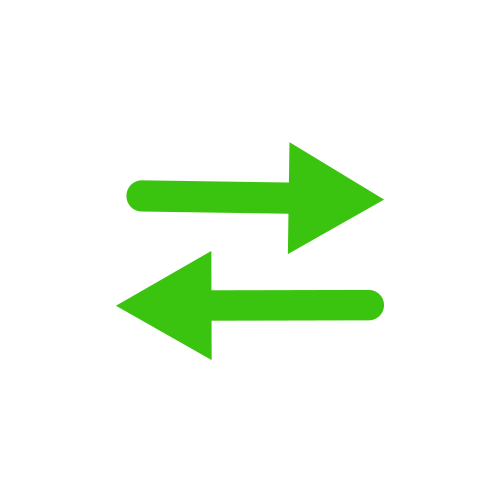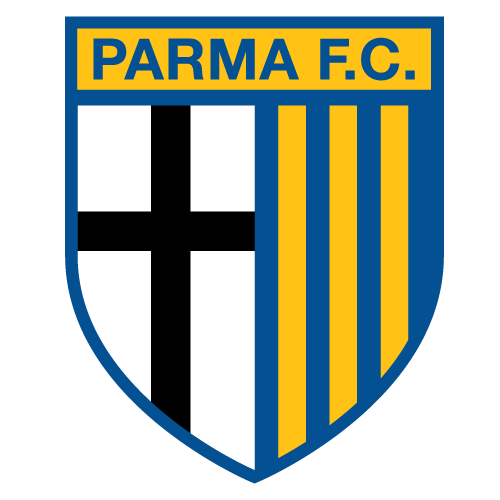 MATTEO DARMIAN, €4m ($4.3m)
Man United grade: C-
Parma grade: B
It's not really worked out for the Italy international at Man United and, having signed from Torino for a reported fee of €15m in July 2015, the club have not made their money back.
With only seven appearances for United last season, he probably won't be missed. A player of his versatility and experience is always useful to have around the squad in case of injury, but you can understand why both club and player decided to part ways.
Parma will hope they can get his career back on track and, after a horrible couple of years for the club, it's nice to see that they are still able to attract international quality players.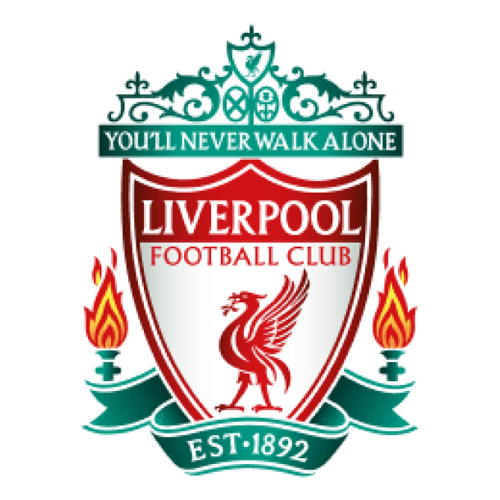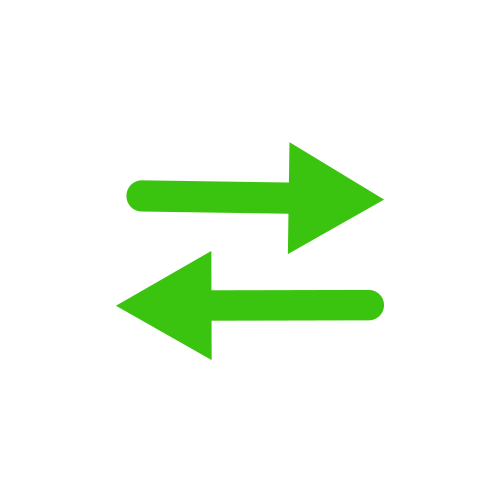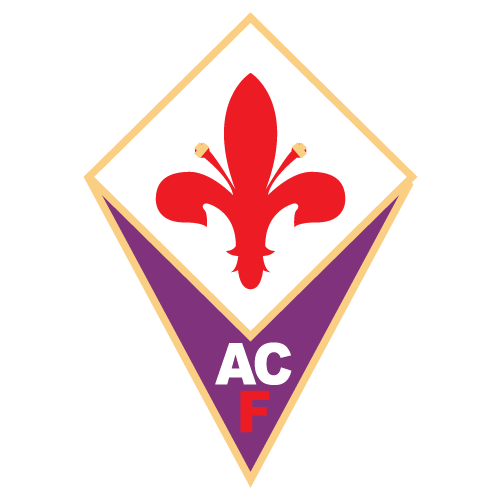 BOBBY DUNCAN, €1.8m ($1.97m)
Liverpool grade: D
Fiorentina grade: C
Low marks all round for this one, simply because of how the deal came about. A statement from Duncan's representative, Saif Rubie, accusing Liverpool and their sporting director Michael Edwards of "mentally bullying and destroying the life of a young man," had a rebuttal from the club and there was no hope of the 18-year-old staying after that.
Duncan, who is Liverpool legend Gerrard's cousin, got his move and Fiorentina get a highly-rated young midfielder who they hope will blossom into one of Europe's best. But nobody wants to see transfers conducted like this and hopefully he can put it all in the past now he's in Italy.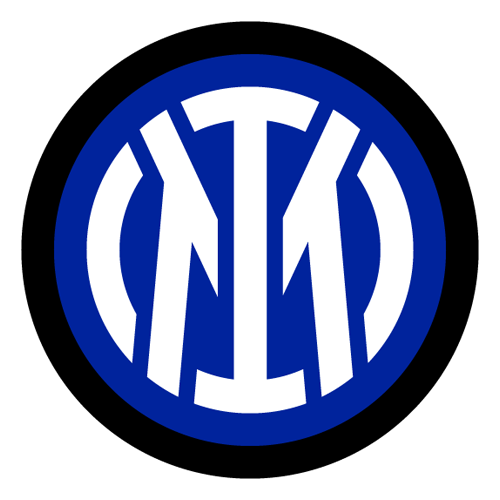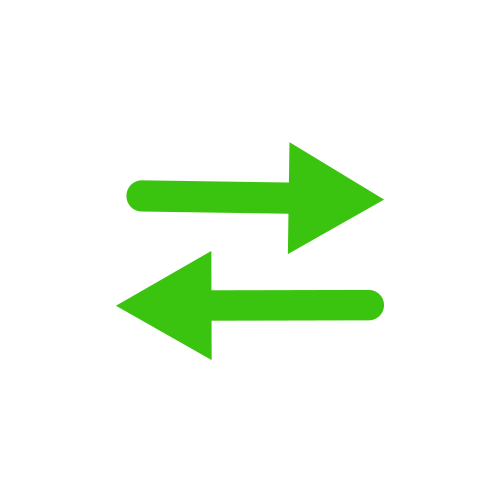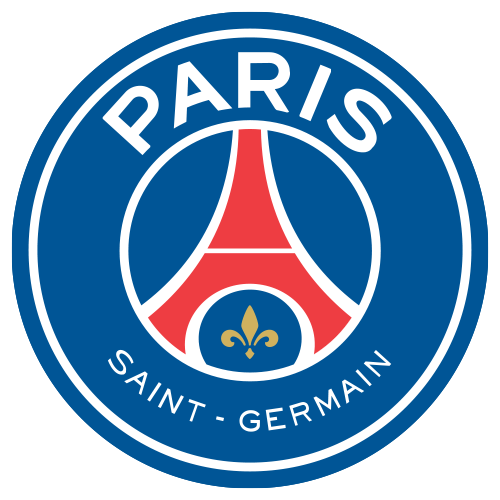 MAURO ICARDI, Loan
Inter Milan grade: B+
PSG grade: B
It was something of a sign when new arrival Romelu Lukaku was given Icardi's No. 9 shirt for the new season. Clearly not in Antonio Conte's plans, a deal had to be done to move Icardi on after months of bad blood over a new contract and squabbling with his wife and agent Wanda Nara.
Inter have a replacement, managed to get Icardi (and all his off-pitch distractions) out of the club, so it's a good one for them. PSG get a proven performer to boost their attack, but there will be doubts over whether he can settle in Paris and keep a starting place once Neymar, Kylian Mbappe and Edinson Cavini are all fit and focused.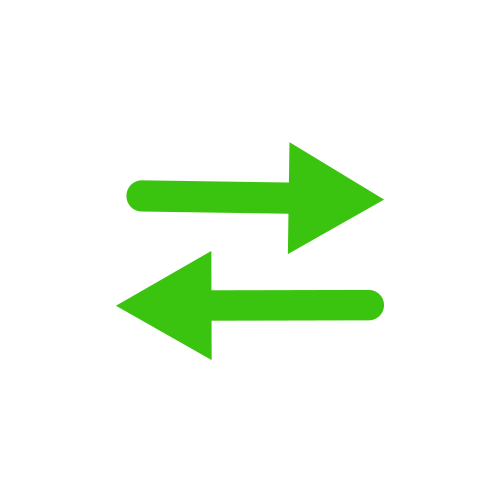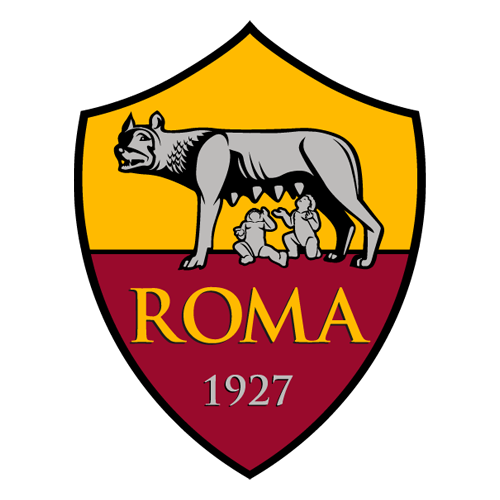 HENRIKH MKHITARYAN, Loan
Arsenal grade: C+
Roma grade: B+
Unai Emery must have a plan to put his faith in youth, otherwise it's a stupid move to let a player of Mkhitaryan's experience leave on loan. The Armenian hasn't set the world alight since his swap deal with Alexis Sanchez (although it was still the better side of the deal) but Arsenal have only a few other options to call upon, which may mean added gametime for Reiss Nelson.
Roma will be very happy to get a creative force like the 30-year-old on loan, though the fact there is no option to buy at the end of the spell suggests that both clubs are waiting to see how he gets on. It could pay off for the Italian side, but it's hard to see what the Gunners gain (other than a €3m loan fee) by letting him go.
Aug. 31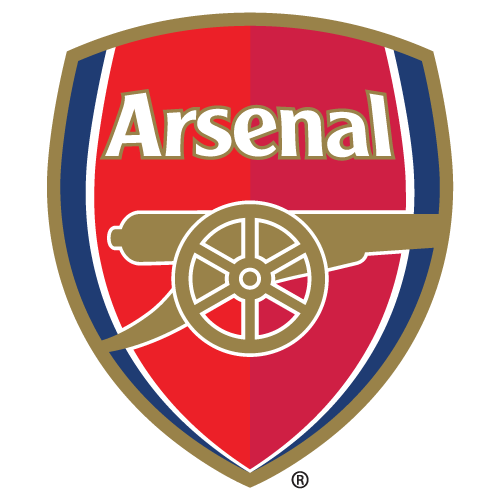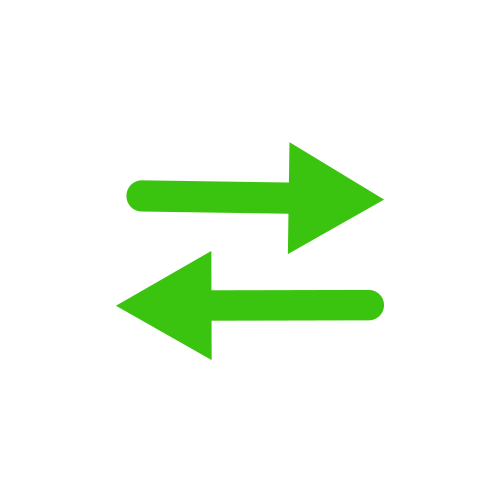 NACHO MONREAL, €3m ($3.3m)
Arsenal grade: C
Real Sociedad grade: C+
Arsenal's signing of Celtic left-back Kieran Tierney put paid to Monreal's hopes of first-team action this season. The 33-year-old has served the club well, but Unai Emery has better options with Sead Kolasinac also around and it's not surprising that he's been allowed to leave with just a year left on his contract.
Emery would have been happy to keep him, but Arsenal did well to get a small fee. Monreal is a competitor and will want to give his all for his new club; Sociedad finished ninth in La Liga last season and the Spaniard will bring some much-needed experience to the dressing room.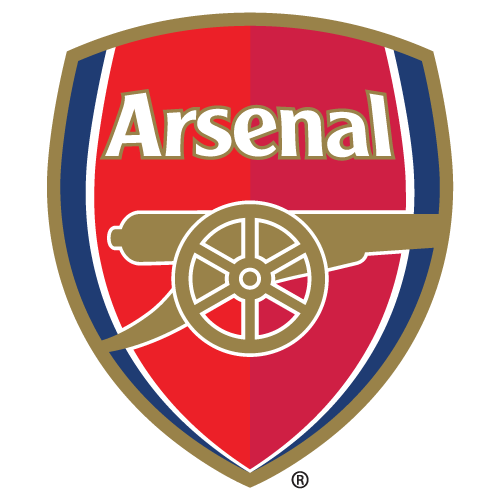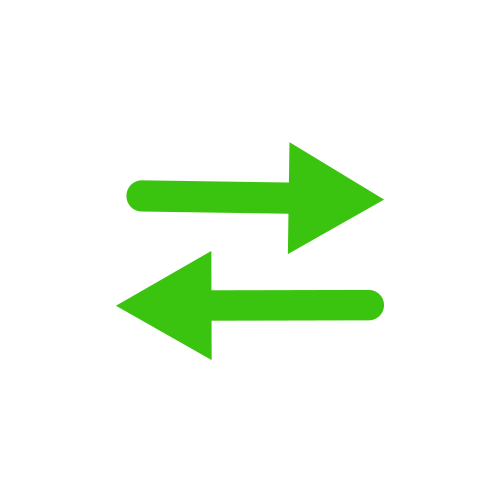 MOHAMED ELNENY, Loan
Arsenal grade: C
Besiktas grade: B+
With Matteo Guendouzi and Joe Willock given chances in the Arsenal midfield this season, Elneny was always likely to leave. The Gunners have numbers in midfield and the Egypt international hasn't really seemed totally settled at the club since arriving from FC Basel in 2016.
A loan move is best for all parties, but Elneny's quality should shine in the Turkish league and Besiktas will need his tenacity as they were hammered 3-0 by Sivasspor on opening day, leaving them in 10th spot.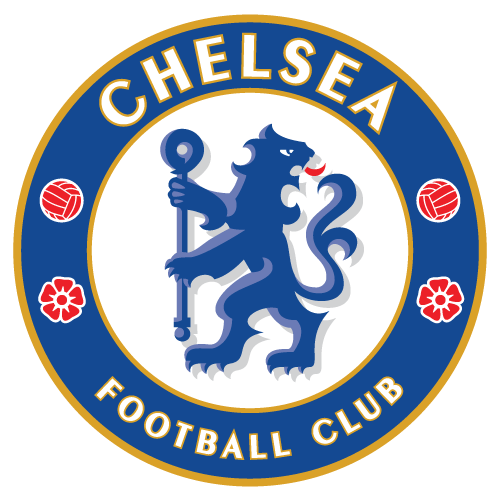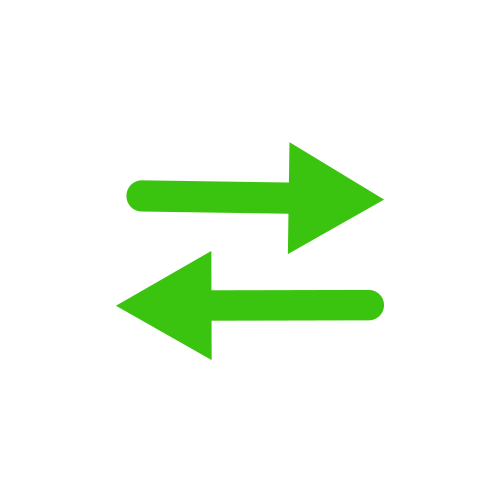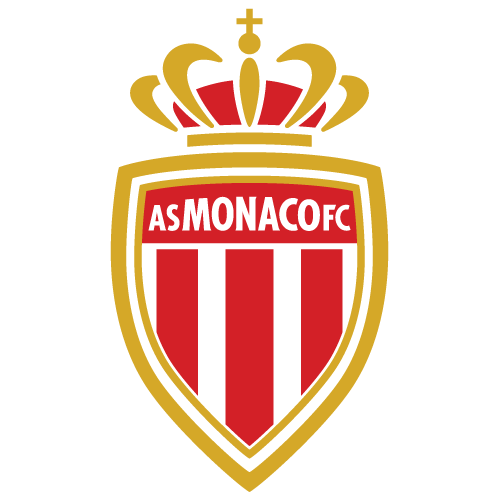 TIEMOUE BAKAYOKO, Loan with €42m option to buy
Chelsea grade: C-
Monaco grade: B+
Things have gone rather badly for both parties since Bakayoko signed for Chelsea from Monaco for €40m back in 2017. Having won the Ligue 1 title, the midfielder moved on but has barely played for the Blues and spent last season on loan at AC Milan -- with the Italian club turning down a chance to sign him permanently.
Chelsea boss Frank Lampard has made it clear he's not interested in keeping Bakayoko either, so the club have done well to find a suitor and negotiate a decent fee if Monaco decide they want to pay it next summer.
Monaco are probably the only club willing to take a punt on their former star, in the hope they can return him to something like his best. But the club finished 17th last season and are 19th after three games now, so they can't afford to carry any deadwood.
Aug. 30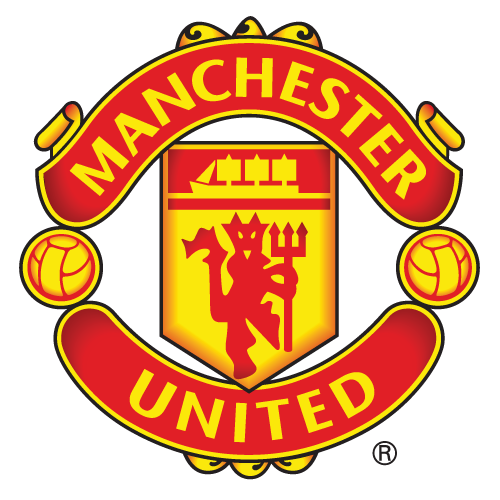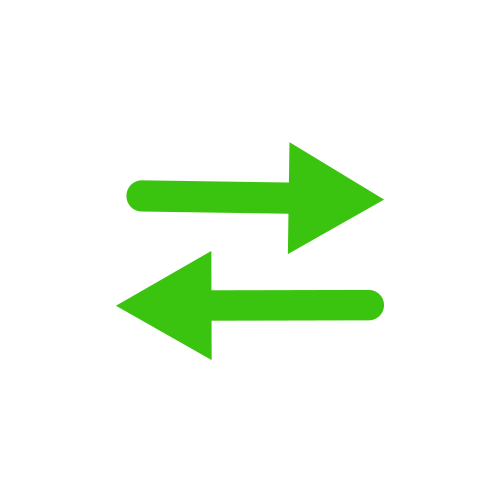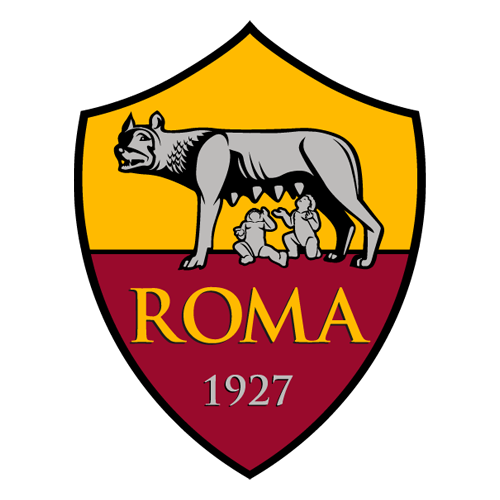 CHRIS SMALLING, Loan
Man United grade: C
Roma grade: C
Man United have more than enough centre-backs and the injury-hit Smalling was never going to get much of a game at Old Trafford now the £80m Harry Maguire has arrived. It's a decent move for them to loan him out as they won't lose much and can focus on developing Axel Tuanzebe instead.
Roma have been in need of defensive reinforcements and went for Smalling after moves for Juventus' Daniele Rugani, Liverpool's Dejan Lovren and Arsenal's Shkodran Mustafi failed to come off. The Italians haven't broken the bank with a reported €3m loan fee and Smalling should improve a defence that shipped three goals to Genoa on opening weekend.
Aug. 29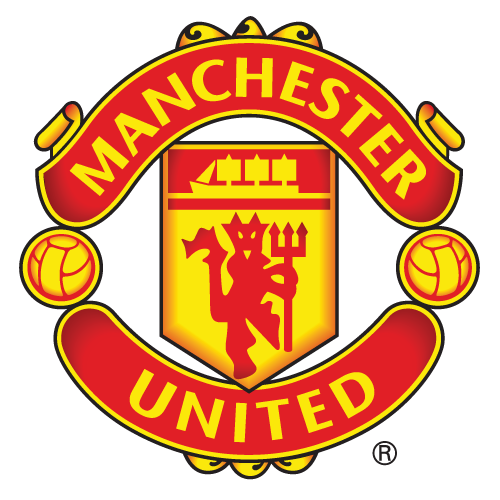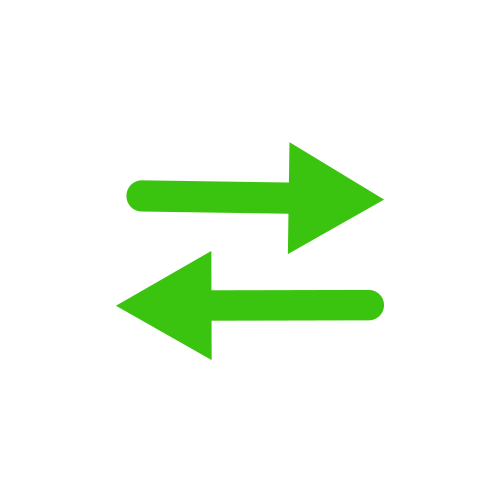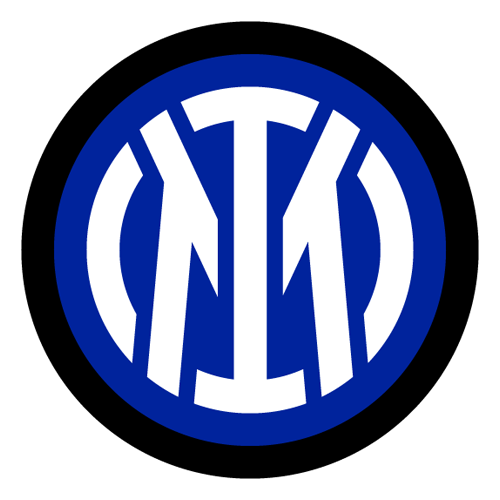 ALEXIS SANCHEZ, Loan
Man United grade: E
Inter Milan grade: B
Who would have thought that when Arsenal swapped their star player Sanchez for Henrikh Mkhitaryan in January 2018, that the Gunners would get the better of the deal?
Man United handed Sanchez a massive contract, which has broken their wage structure and caused them issues to this day, while his performances on the pitch have been dismal. But it's an even worse decision to cut their losses on him and send him out on loan now. It would be a different story if a permanent sale had been agreed but United are still paying around £175,000-a-week for him to play for someone else.
Inter had to stump up some of his wages, plus a loan fee, but it's pennies for a potentially world-class addition who has experience of playing in Serie A. Sanchez will add to Inter's attacking options, while his absence leaves United only an injury or two away from a crisis.
Aug. 23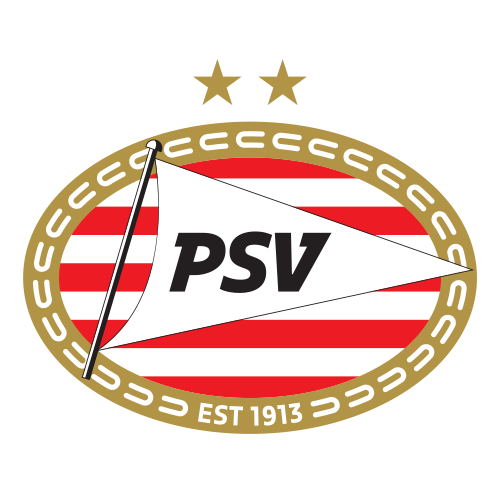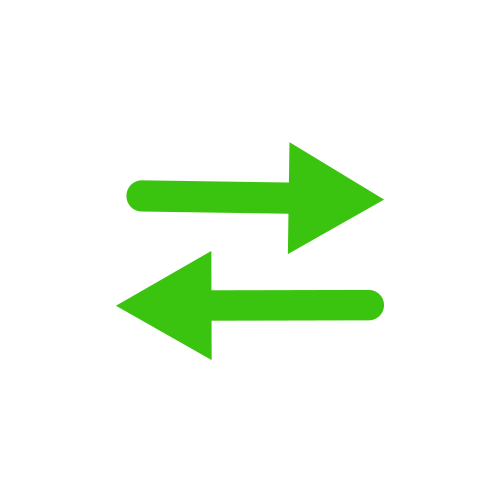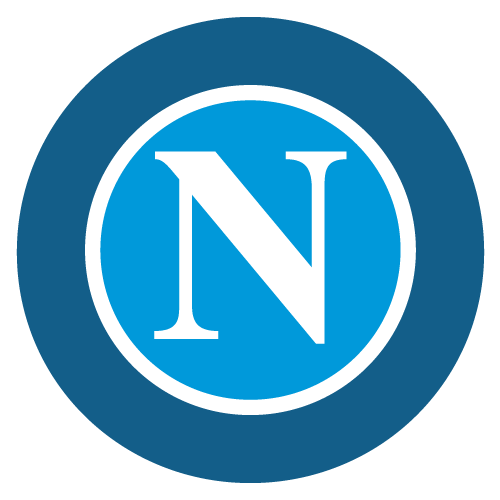 HIRVING LOZANO, €42m ($46.4m)
PSV grade: A
Napoli grade: B+
If Napoli legend and one of the greatest of all time, Diego Maradona, thinks it's a good deal, it's a good deal. The Mexico international clearly needed to move on from the Eredivisie and Serie A should give him the test he needs to elevate his game.
Napoli are getting a fine young prospect as the 24-year-old will improve their forward line and provide plenty of chances and goals (he bagged 17 in 30 games last season for PSV.)
PSV are losing one of their best players but bank a lot of money with which to rebuild. Much like Ajax, they know that their stars won't hang around for long if better offers come in, so they did as well as they could.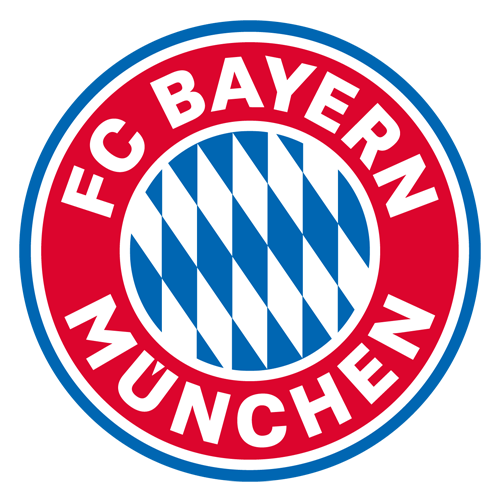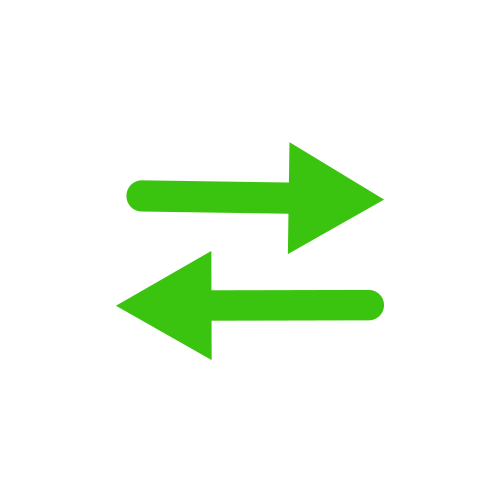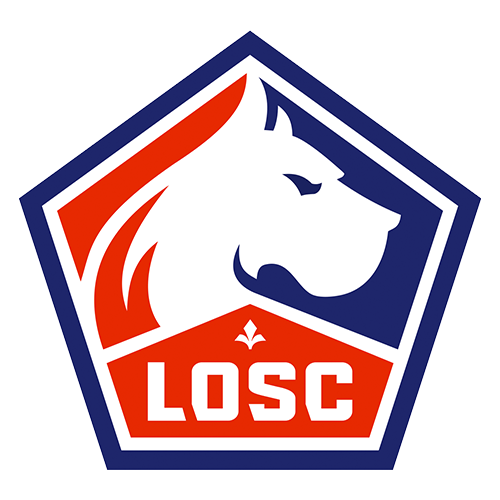 RENATO SANCHES, €20m ($22.4m)
Bayern grade: E
Lille grade: B
This has to go down as one of Bayern's worst ever transfers. With a crystal ball, the club would certainly not have made a €35m move for the 18-year-old "Golden Boy" winner in 2015, but at least the deal had a whole host of add-ons (totalling €45m) that will never have to be paid.
After four seasons and just over 50 appearances for the club, plus a disappointing loan spell at Swansea of all places, Sanches grew tired of life on the bench and asked to leave. Bayern were only too happy to make that come true and recouped some of their initial outlay.
If Lille can somehow get him back to his old self with a bit of confidence then they have a top prospect on their hands, but the fear is that the 22-year-old might already have burned out.
Aug. 21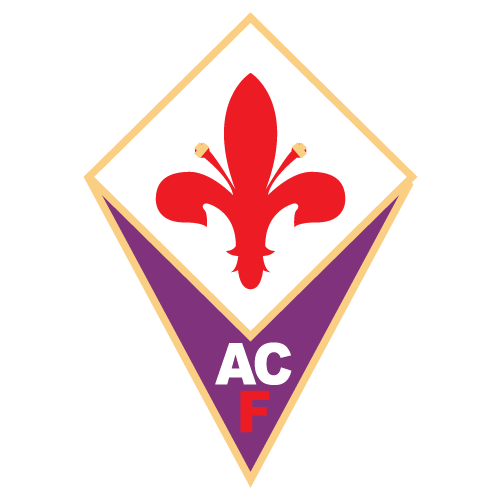 FRANCK RIBERY, Free
Fiorentina grade: C
A few years ago, this transfer would have been impossible to pull off. But Fiorentina have taken advantage of the 36-year-old's release from Bayern Munich this summer to give Ribery a last hurrah before he hangs up his boots.
Having also landed Kevin-Prince Boateng, La Viola are doing some decent business and while Ribery doesn't have the pace or stamina he once did, he will still bring them goals and guile. It's not a high mark, nor is it a low one either. Ribery should enjoy Serie A for a season at least and will be keen to prove to his former employers that he's still got what it takes to play at the highest level.
Aug. 19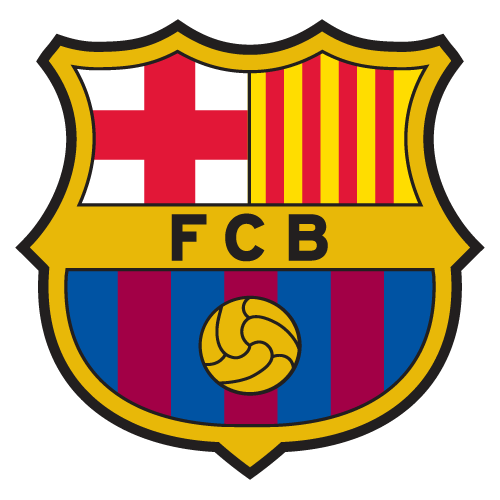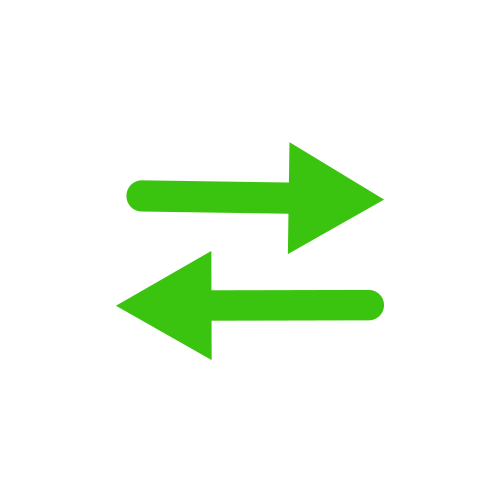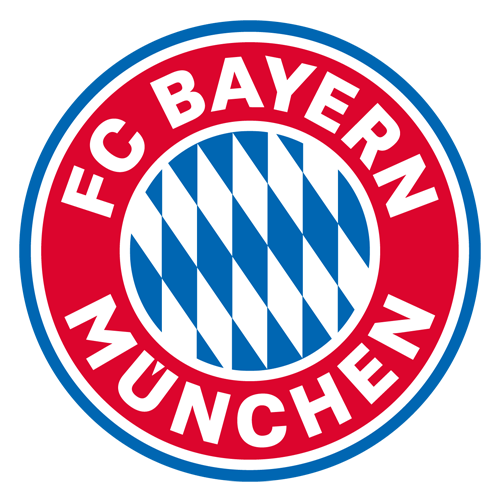 PHILIPPE COUTINHO, Loan with option to buy
Barcelona grade: D
Bayern grade: A
Who would have guessed that Barcelona's €142m signing of Coutinho from Liverpool back in January 2018 wouldn't work out? The Brazilian seemed the perfect fit for the Catalan club but something hasn't seemed right and he's been struggling for form, while landing the role of scapegoat when fingers are pointed at the team.
If Coutinho can regain the consistency which made him such a force at Anfield then Bayern have got themselves a bargain. Paying €8.5m loan fee and having an option to buy for €120m next summer means the ball is entirely in their court. They needed wide players and have a year to reap the rewards of having Coutinho; if it doesn't work out then they just send him back to Spain.
Barca will surely move for Neymar now that Coutinho is out of the way, but they must wish they hadn't made such a costly move for him 18 months ago.
Aug. 18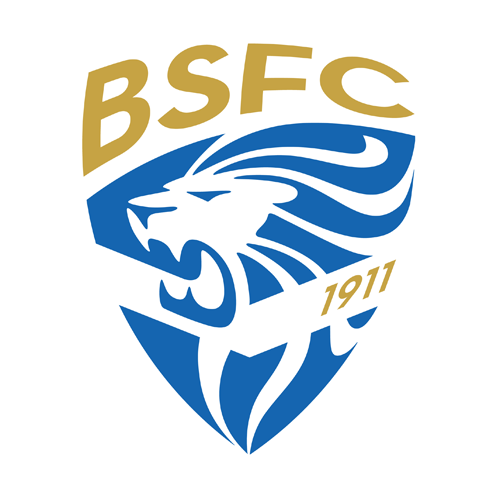 MARIO BALOTELLI, Free
Brescia grade: A
Yes it's always a massive gamble when Balotelli signs for anyone, but if there's one club he should be motivated to play for it's Brescia.
Balotelli's hometown club are back in the top flight for the first time since 2011 and they've done incredibly well to persuade the 29-year-old that his future lies with them.
Not many promoted clubs can land a player of Balotelli's class and he will enjoy being the focal point for them in Serie A this season.
Aug. 13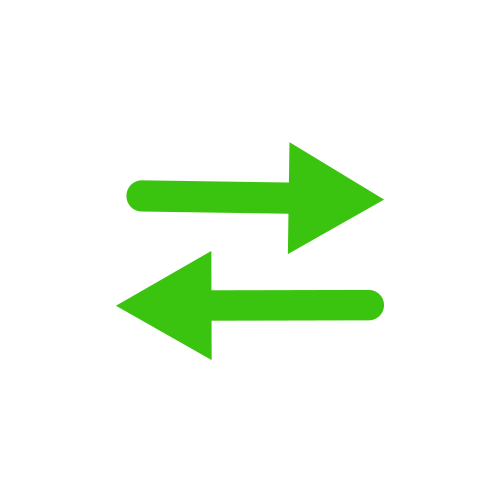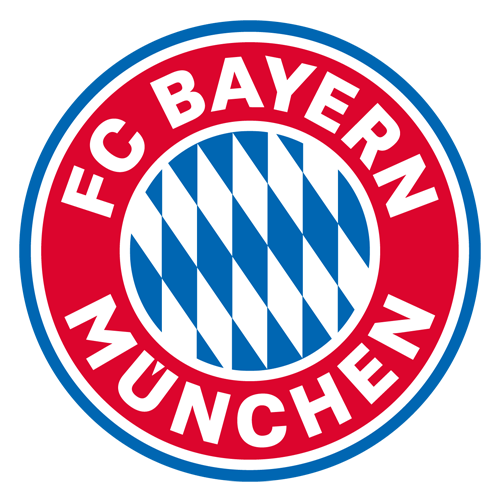 IVAN PERISIC, Loan with option to buy
Inter Milan grade: C
Bayern grade: A+
Bayern needed an experienced winger after the exits of Arjen Robben and Franck Ribery this summer, and they absolutely nailed this deal. He might not have been first choice, after Leroy Sane's knee injury put paid to a summer move from Manchester City, but Perisic has played in the Bundesliga before, with both Wolfsburg and Dortmund, so will be comfortable with his new surroundings quickly.
At 30, he's got plenty left to give and he's proven with Croatia at the World Cup that he's a top class performer. Arsenal and Man United had been interested, but Bayern's loan deal is one of the best deals this summer. They have included an option to buy and will likely snap that up next season too.
Inter have to balance the books after spending €80m on Romelu Lukaku, but who will feed the Belgian striker with crosses now? There might not have been much the Italians could do to keep Perisic if he made it clear he wanted to leave, but they didn't put up much of a fight.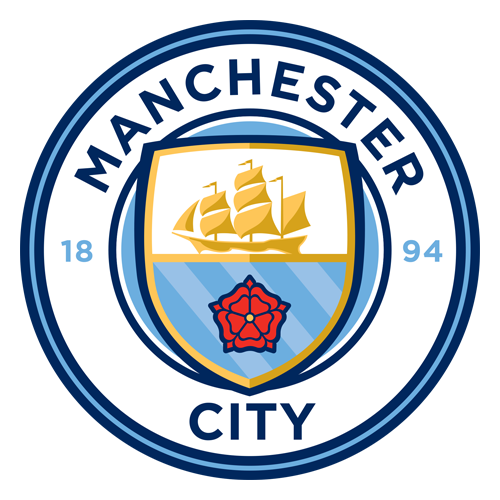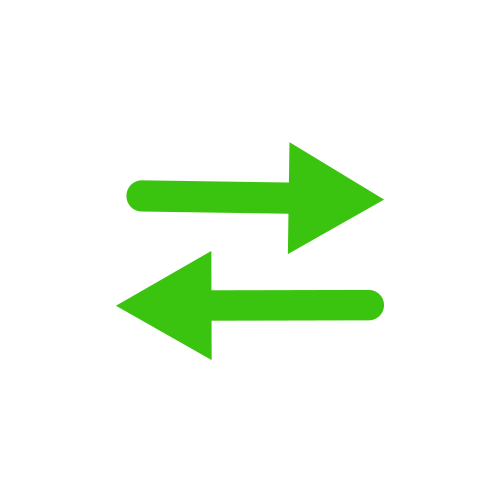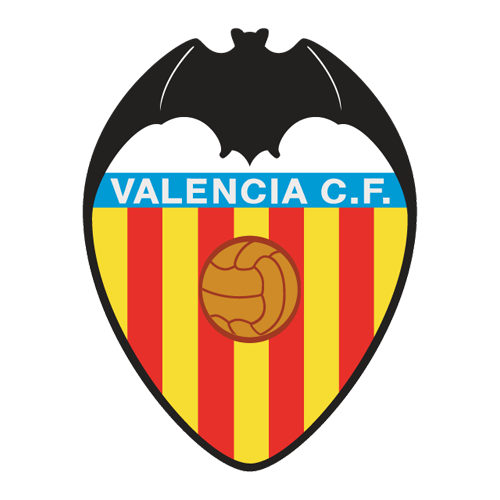 ELIAQUIM MANGALA, Free
Man City grade: F
Valencia grade: B
Does the initial Mangala move go down as one of the worst transfer deals in history? The defender cost City £32m back in 2014 and was tipped to become one of the best in the world.
Safe to say that didn't work out as, after a good start to life in Manchester, the France international struggled to hold down a first-team place, spent the 2016-17 on loan at Valencia and then joined Everton on loan in January 2018 but barely played for them because of injury.
City have seemingly cut their losses after handing him a new one-year deal earlier this year only to fail to find a club willing to take him. They let him join Valencia on a free transfer and Los Che will be happy with the move, though they are taking a gamble on the 28-year-old getting back to form and fitness.
Aug. 8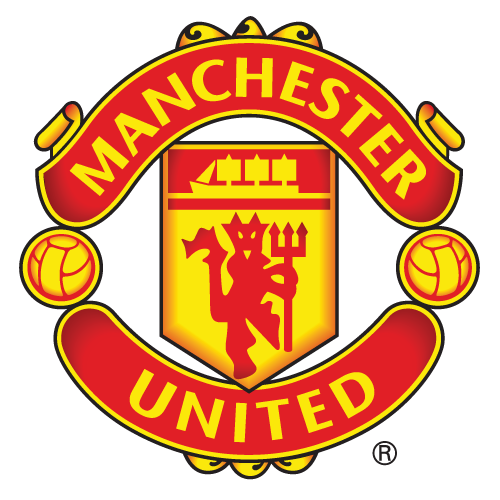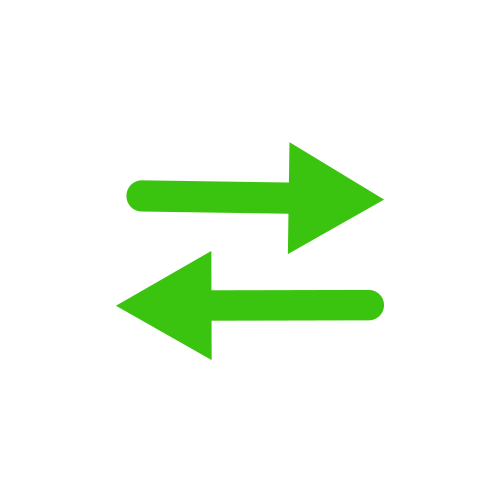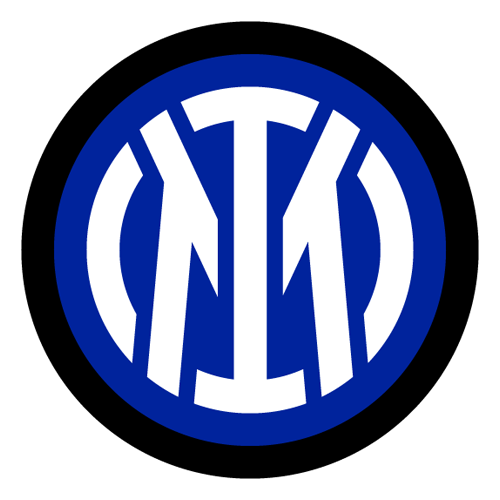 ROMELU LUKAKU, €80m (£73m/$89m)
Man United grade: B
Inter Milan: B+
When United splashed £75m, rising to £90m, on Lukaku back in 2017, it looked like a match made in heaven given his best mate, Paul Pogba, had just arrived too. However, the Belgian striker's physical style hasn't really worked at Old Trafford and the club decided to cut their losses.
If there's a manager who Lukaku's style would suit, it's probably Antonio Conte. Inter get the better of the grade, but not by much as they are still spending a sizable amount on a player who looks like a shadow of his former self, and who has no experience in Serie A. If they had managed to pull off their attempted two-year loan with an obligation to buy, they would have got an A just for audacity.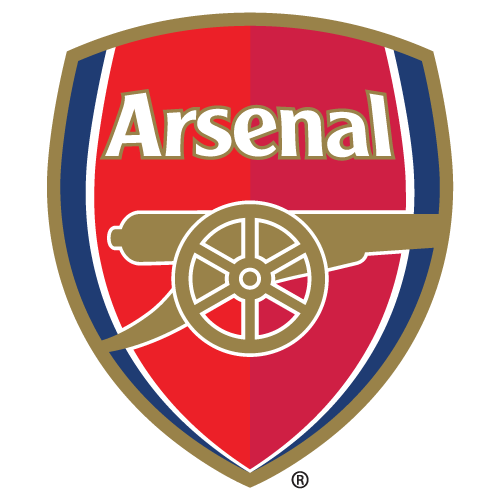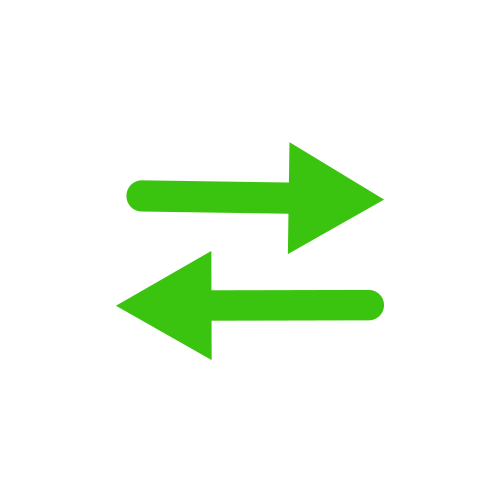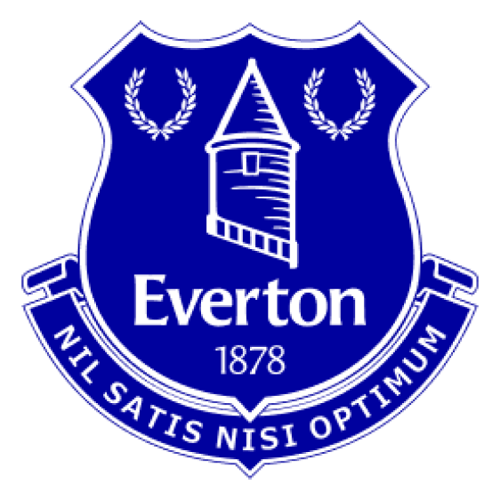 ALEX IWOBI, £34m ($46m)
Arsenal grade: B
Everton: B+
Arsenal managed to pay for their two defensive additions this summer with the sale of one player and would have been mad to have refused such a large amount of money for Iwobi. That said, Gunners fans will be sad to see him go as he was one of the few attacking players to run at defenders and often made a difference off the bench.
Still, they had to balance the books somehow and it's a good deal. Meanwhile, Everton get a young and hungry player with plenty of potential, who comes at a fraction of the cost that £80m Wilfried Zaha would have set them back. He was 'Plan B' for them, but could turn out to be a very good piece of business.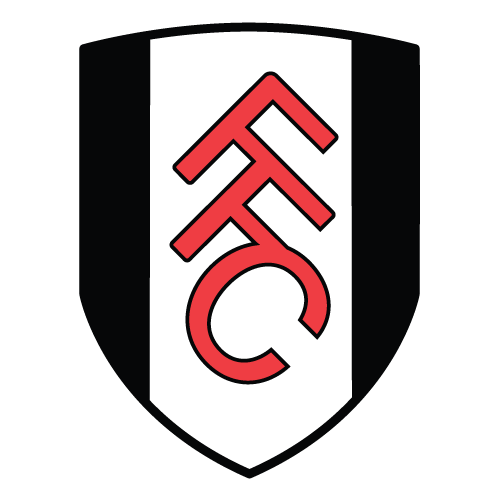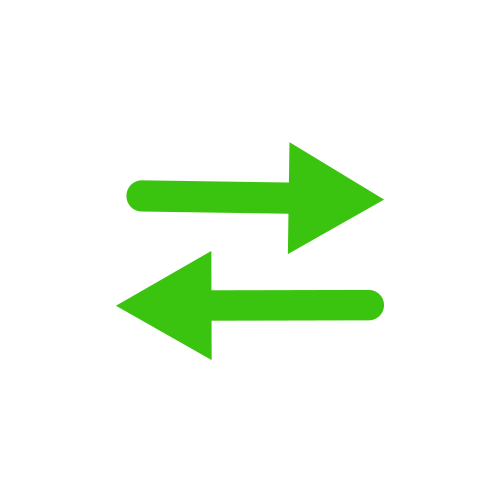 RYAN SESSEGNON, £25m, plus Josh Onomah ($30m)
Fulham grade: B
Tottenham grade: A
Once Fulham were relegated, there's little they could do to stop one of the country's top teenage talents from departing. But they held firm for a decent price, while also getting a good young midfielder in the bargain who can help them in the Championship.
It's too early to say that Sessegnon can be the new Gareth Bale for Spurs, but if he continues to develop in the way he has been, the club have a very exciting player on their hands. Able to play as a forward or a left-back, he's a great signing for Tottenham and could be worth twice what they paid in a year or two.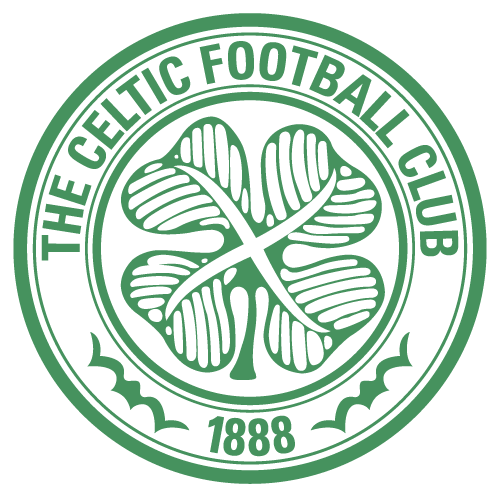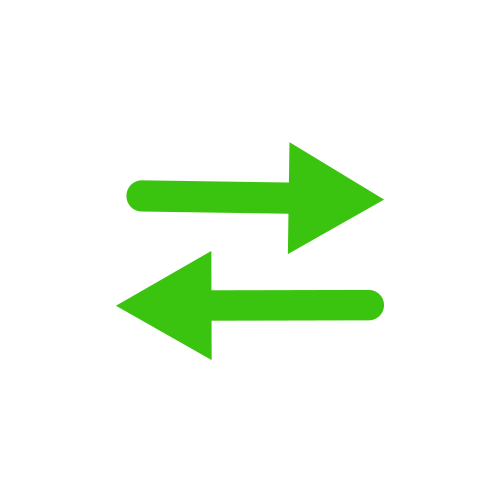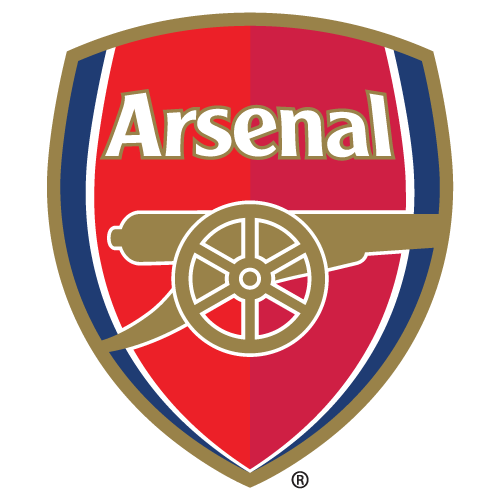 KIERAN TIERNEY, £25m ($30m)
Celtic grade: B
Arsenal grade: B+
In a world where 21-year-old full-back Aaron Wan-Bissaka is going for £50m after one good season, this deal seems like pocket change for a player who is only six months older but has more experience.
Celtic's grade is reflected in the fact they should have held out for more if they really wanted to keep Tierney, despite rejecting a number of lower offers, but Arsenal have themselves a gem. And if he turns out to be as successful as fellow Scotland international Andy Robertson has been at Liverpool, then the Gunners will look at this as a bargain.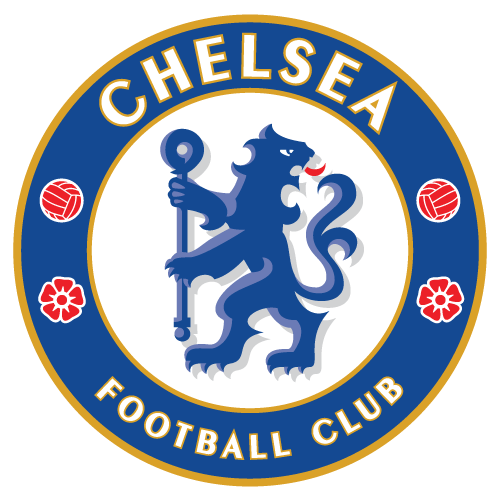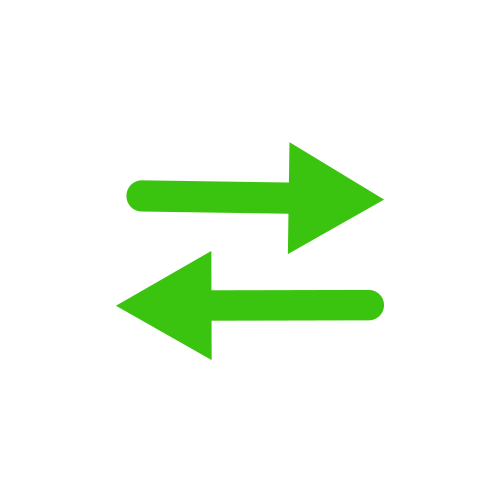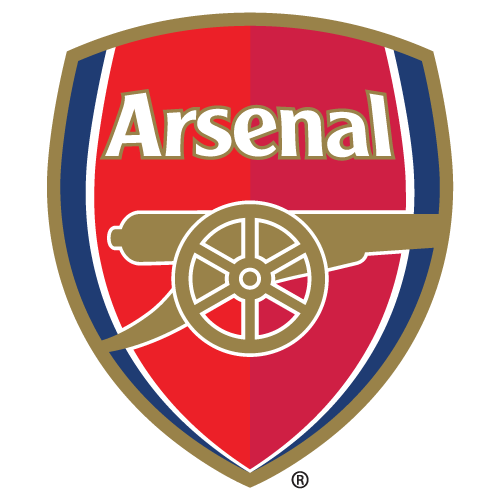 DAVID LUIZ, £8m ($9.7m)
Chelsea grade: F
Arsenal grade: A
Wow. We didn't see this one coming, but Arsenal's interest in the Brazil defender does date back a while. It's just that with Chelsea under a transfer embargo, nobody thought they would actually sell him this summer.
Luiz only signed a new contract back in May, but evidently as soon as he heard of Arsenal's interest with 48 hours to go until the deadline, he refused to train and pushed for a move.
Arsenal needed a centre-back to replace Laurent Koscielny and they landed one of the most experienced in the Premier League -- for a bargain price that doesn't hurt their summer budget.
But what are Chelsea thinking? Selling a player they can't replace until FIFA ends their ban? To one of their rivals for the Champions League? For a tiny fee? Massive fail.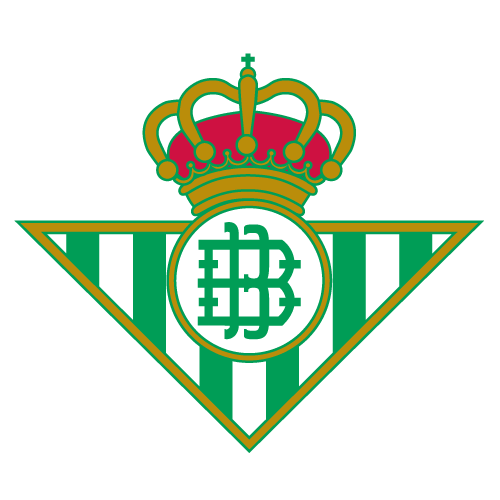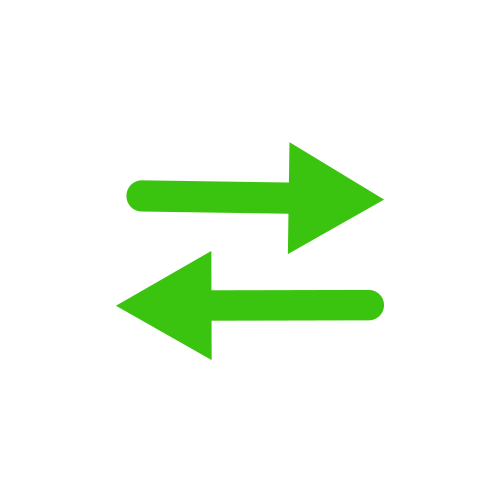 GIOVANI LO CELSO, loan with option to buy for €60m (£55m/$67m)
Real Betis grade: A+
Tottenham grade: B+
Hard to see how Real Betis could have done much better, really. They took an underperforming player on loan, bought him for €20m, reaped the rewards for a season and then sold him for twice the price. Oh, and then they signed Nabil Fekir from Lyon for €20m to replace him -- the same Fekir who almost joined Liverpool for £50m last summer!
Lo Celso is an Argentina international and still only 23, so he's a good buy for Tottenham. They've done well to replace Christian Eriksen before they've actually sold him and Lo Celso will certainly improve their creativity in the final third.
Aug. 7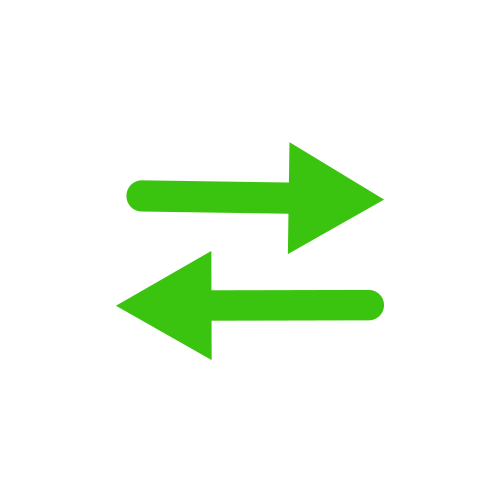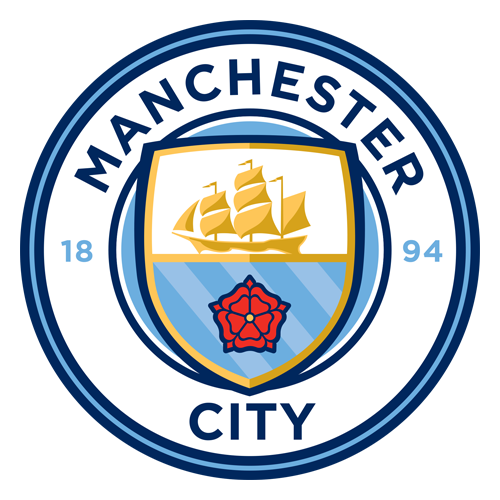 JOAO CANCELO, €65m (£59m/$72m)*
Juventus grade: A-
Man City grade: A
Cancelo only joined Juve for €40m last summer from Valencia and clearly hasn't settled in Turin, so the club have done well to cut their losses, get most the fee back for a net profit of €28m AND gain a player into the bargain.
The 25-year-old is able to play on both flanks and should provide some competition for Man City's existing full-backs, so it's a great deal for City and he's younger than the player he has replaced: Danilo.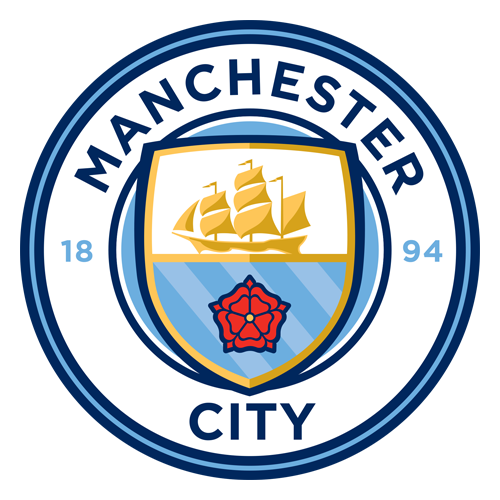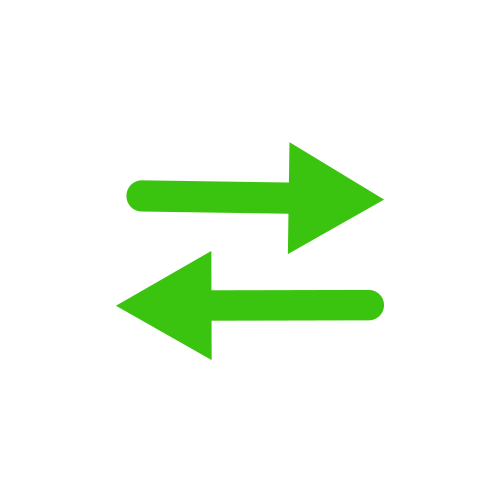 DANILO, €37m (£34m/$41m)*
Man City grade: B
Juventus grade: B+
The 28-year-old Danilo is a fine replacement for Cancelo and will be hungry to prove himself after becoming a bit-part player in Manchester.
Juve fans may question the club's decision-making over the deal in swapping an older player for a younger one, but the Brazilian's experience should help the dressing room. And they get a nice €28m to spend on the wages of their next big free transfer signing.
Aug. 6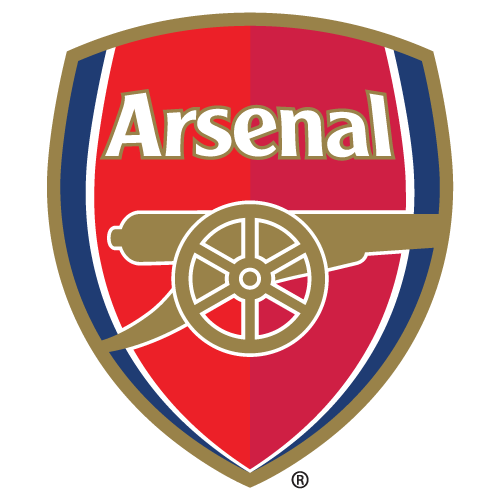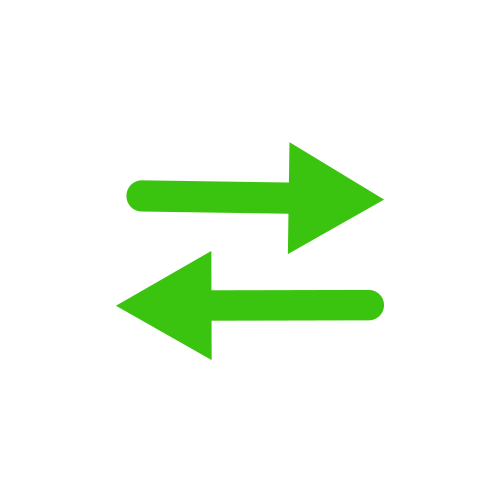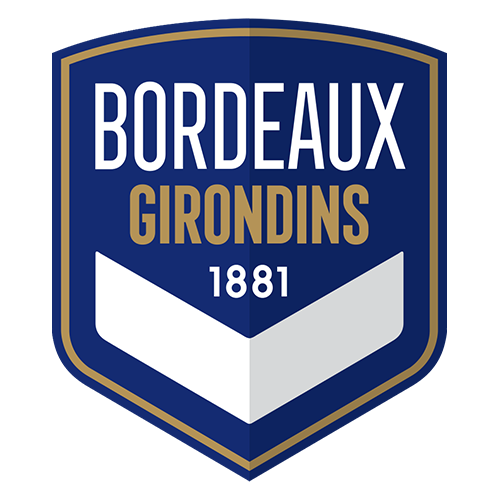 LAURENT KOSCIELNY, €5m (£4.6m/$5.5m)
Arsenal grade: D
Bordeaux grade: B+
Captain. Leader. Left. Koscielny threw a serious spanner in Arsenal's transfer plans this summer by announcing that he wasn't going on the summer tour and wanted to leave. With one year left on his contract, the club didn't have to let him go but clearly his position was untenable and there was no other way.
Arsenal had no desire to lose their captain and star defender this summer, even if he is 33, and have been left scrabbling around to try and replace him with two days of the Premier League transfer window remaining. After nine excellent years at the club, Koscielny's legacy has been ruined and in the future he may come to regret the way it played out.
It's a disaster for the Gunners at this point, but Bordeaux have landed an experienced and class player to help their bid for Europe next season in Ligue 1. Not quite an A for them, given his age, but a good deal nonetheless.
Aug. 5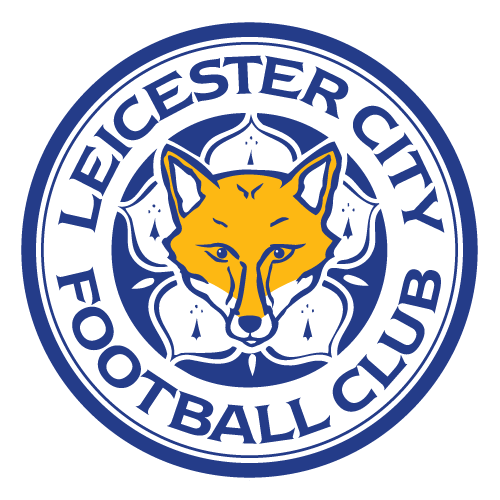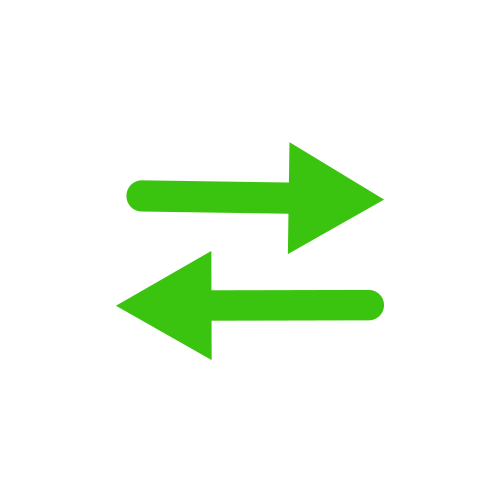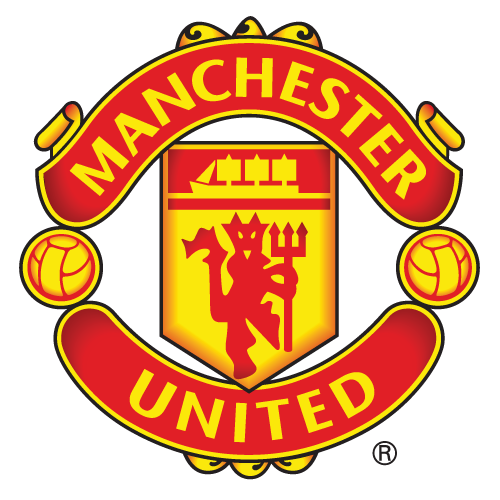 HARRY MAGUIRE, £80m ($97m)
Leicester grade: A+
Man United grade: B+
Just two years ago, Leicester snapped up Maguire for £12m from Hull and have now sold him on for a massive profit (a world-record for a defender, plus £5m in add-ons) after he forced his way into the England team and impressed at the 2018 World Cup.
But is the 26-year-old really worth £80m? He's shown himself to be one of the top defenders in the Premier League but you can't help feeling that, as with Aaron Wan-Bissaka, United are paying an 'Englishman tax' and could have chosen other options. He will improve United's defence, but it's A LOT of money.
Leicester held out for the fee they wanted and get the perfect grade; United landed their top target but, unlike AWB, he's a consistently proven performer so they also score OK.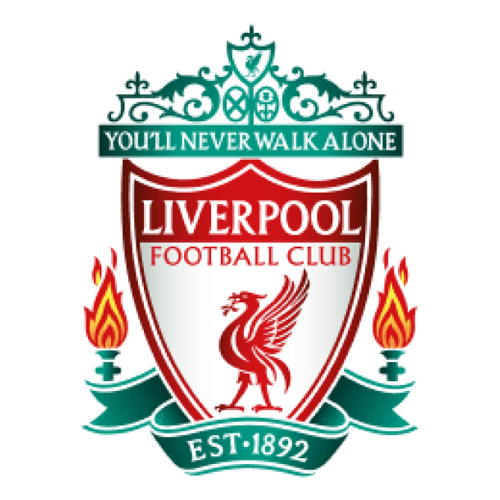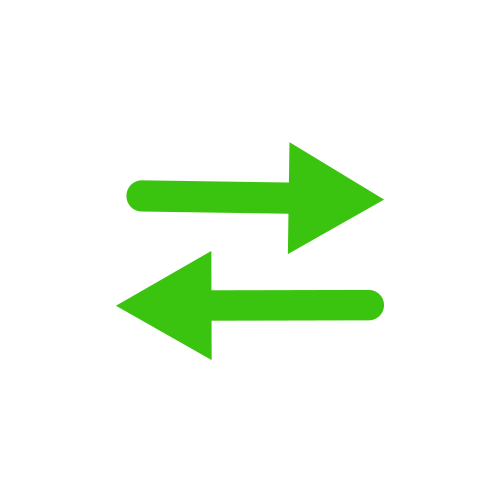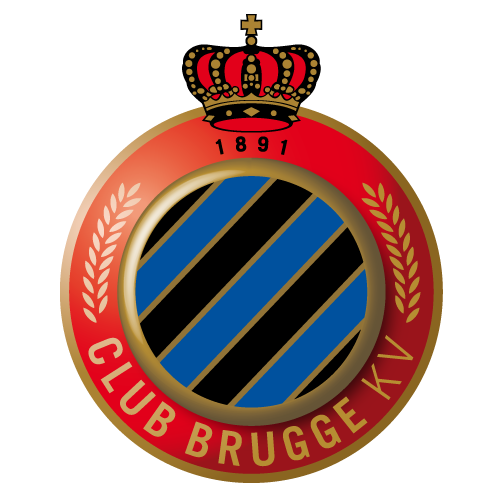 SIMON MIGNOLET, €7m (£6.4m/$7.8m)
Liverpool grade: B
Club Brugge grade: A
Liverpool would have liked to have kept the experienced Mignolet as backup to Alisson Becker, but it was too hard a sell to persuade him to stay and sit on the bench.
A fee of €7m is OK, but the player would have probably paid it himself to secure regular football after a bit-part role last season. It's all profit, too, as his replacement is free agent Adrian.
For Brugge, they now have a 31-year-old Belgium international goalkeeper playing back in his homeland and haven't had to spend a fortune to make it happen. It's a great deal for them.
Aug. 4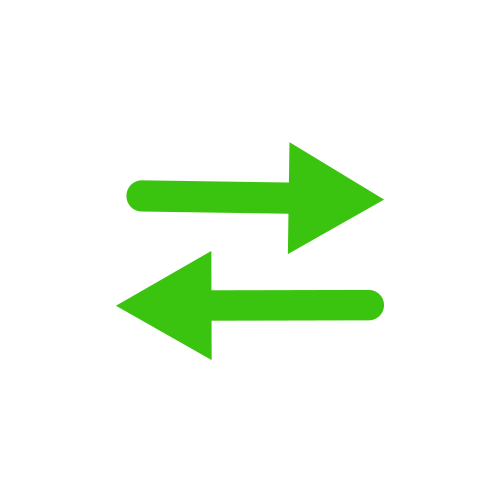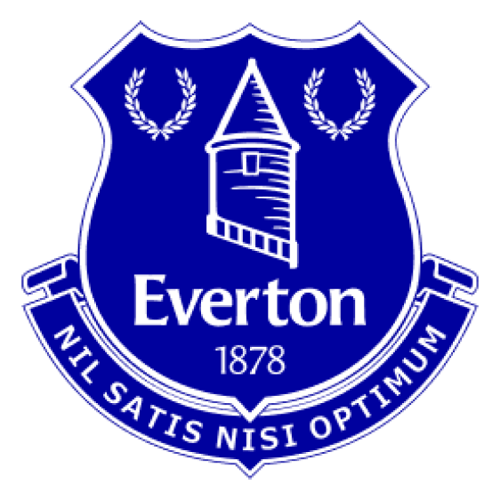 MOISE KEAN, €27.5m (£25.2m/$30.6m)*
Juventus grade: C-
Everton grade: A
This one is quite the coup for Everton. One of the most highly rated young players in Europe has been plucked from a top club with his contract running out and has signed a five-year deal at Goodison Park.
Kean may only be 19 but he's already shown himself capable of winning games on his own. Able to play out wide or as a striker, the Italian could be a perfect fit for Everton and, if he impresses, then will be worth twice what they paid for him in a few years.
Juve failed to get his signature on a new contract and paid the price. Another victim of Cristiano Ronaldo's arrival in Turin, perhaps? Early reports suggested that Juve wanted a buyback clause and that would have been smart business. It's assumed they didn't get one though.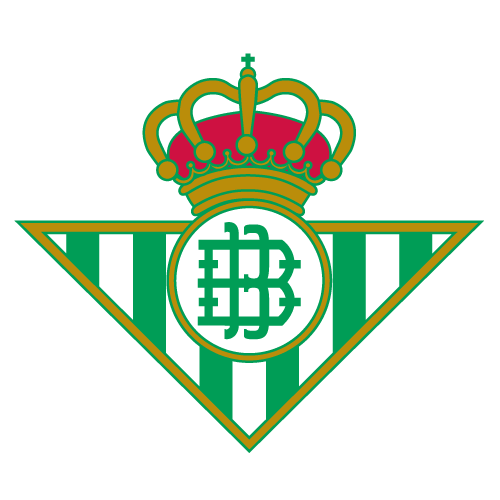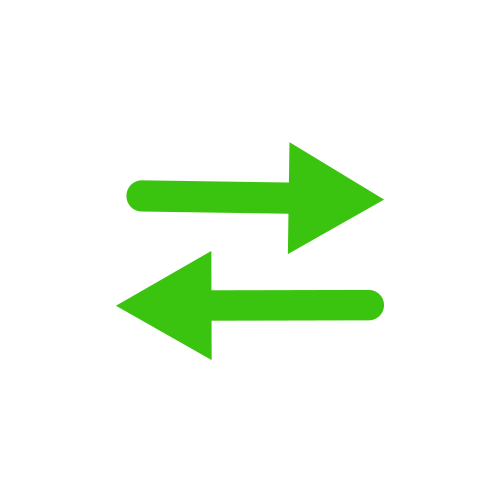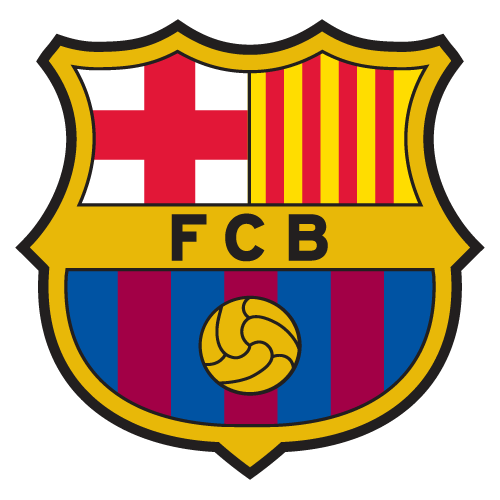 JUNIOR FIRPO, €18m ($20.3m)
Barcelona grade: B+
Real Betis grade: B
Barcelona needed a backup for Jordi Alba at left-back and, though they failed to land their top target, Bayern Munich's €80m-rated David Alaba, they did a much better deal for Junior Firpo. With another €12m possible in add-ons, an initial €18m isn't a lot for a highly rated 22-year-old who had also reportedly caught the eye of Liverpool.
Signing backup players is tough, as nobody wants to play second fiddle at a club, but if Barcelona can keep him happy with enough game time then they might have found their future left-back once Alba winds down his career.
Betis have done good incoming business of late but they'll be disappointed to lose such a good, versatile young player for so little.
Aug. 2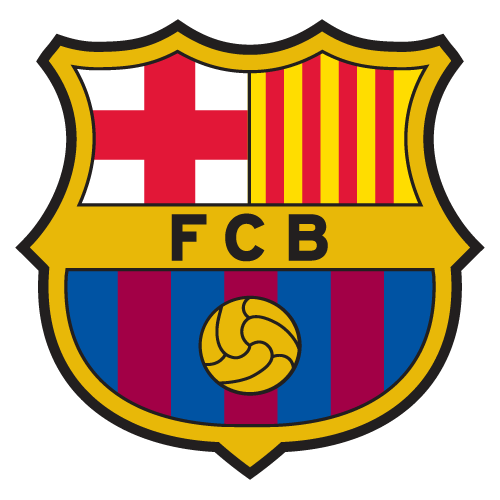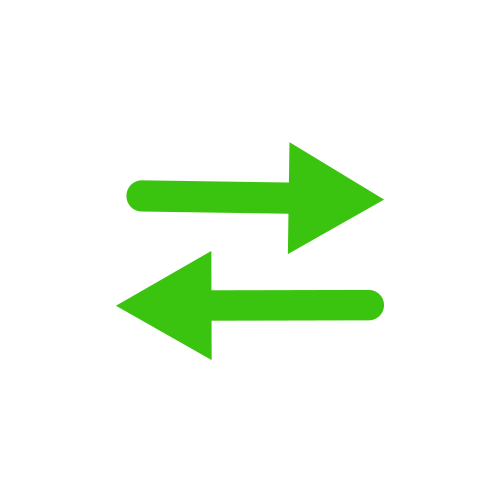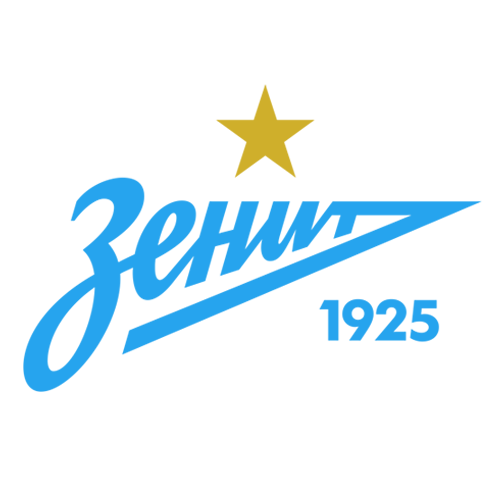 MALCOM, €40m ($44m)
Barcelona grade: C+
Zenit grade: B
Having signed for €41m last summer, Barcelona taking a €1m hit on a player who didn't settle at the club seems like OK business, but in truth the deal has been a disaster for all concerned.
Barca nearly got themselves into a legal battle after pipping Roma at the last minute to sign him, then the Brazilian winger barely played as it was clear that coach Ernesto Valverde didn't rate him against his other options. If they could turn back the clock, we're pretty sure they would.
Zenit have themselves a player with something to prove, but the Russian league won't hold his attention for long and the club need to be careful that they don't make a loss when he eventually gets bored and wants to move to a higher level.
Aug. 1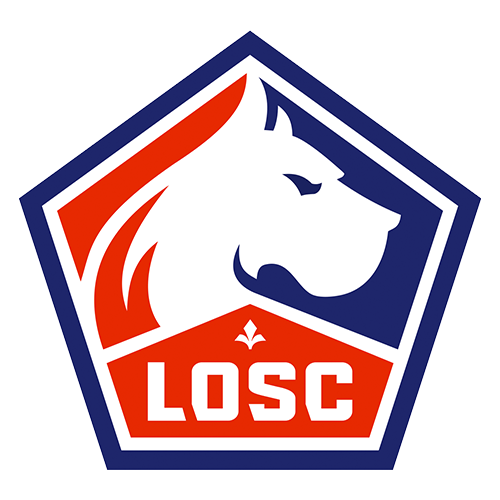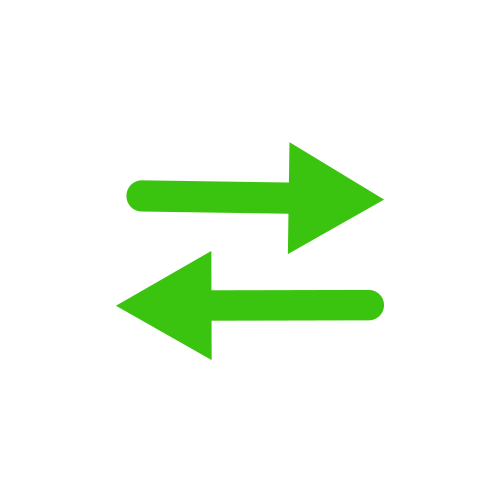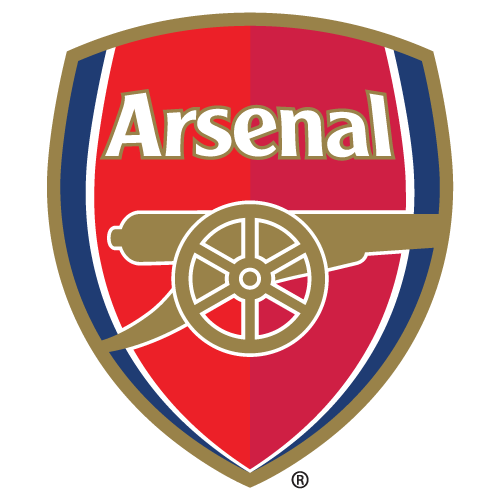 NICOLAS PEPE, €80m (£72m/$89m)
Lille grade: A
Arsenal grade: A-
Arsenal wanted a winger and Arsenal got a winger, fighting off competition from PSG, Napoli and a host of other top European clubs in the process. The problem is that they spend nearly twice their summer transfer budget to get him.
However, the Gunners' hierarchy seem to have pulled off a coup. Paying only €20m up front for the Ivory Coast international, the rest of the €60m is split into instalments over the course of his five-year contract. So that's some pretty good business. Arsenal fans will be delighted that the club are finally spending some cash on top players, though Pepe does only have a couple of good seasons in Ligue 1 behind him. At 24, he has plenty of room to grow, but he may need some time to adjust.
Lille have lost their best player, but they couldn't have asked much more for him and the instalments actually work in their favour too, as they won't splash it all at once on a replacement. That kind of cash coming in each year will have a big impact on the club.
July 30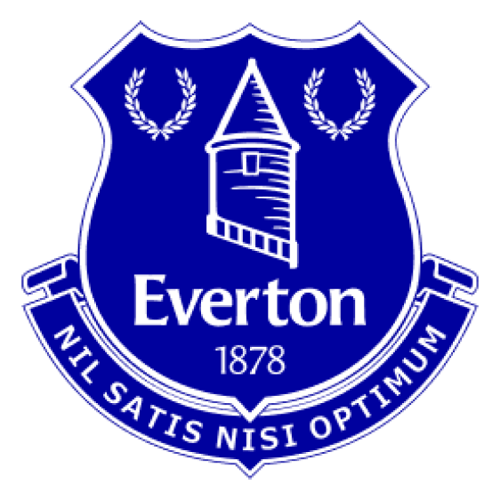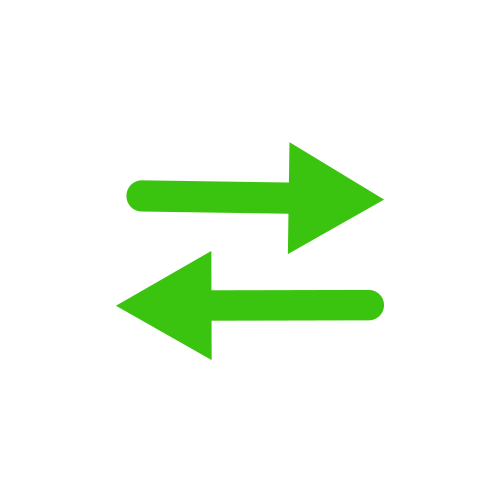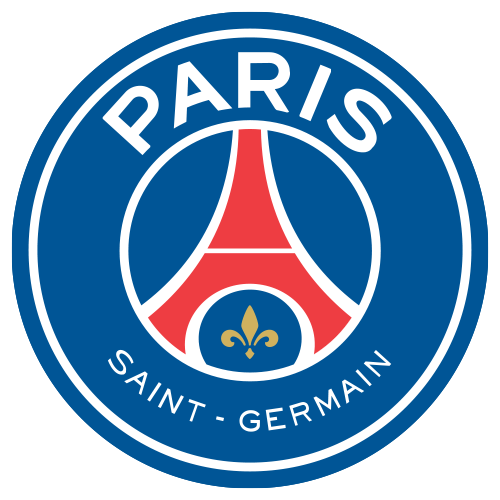 IDRISSA GUEYE, €32m (£29m/$35m)
Everton grade: C
PSG grade: A
This move almost happened in January, but PSG waited patiently and finally got a player who will strengthen their midfield in the place they need it most.
The Premier League's leader in tackles made over the past four seasons, Gueye has been brought into the team to do the kind of job that doesn't get noticed, but is vitally important. Indeed, Everton will miss the Senegal international's work ethic to such a degree that they get a mediocre grade for letting him go for such a cheap fee.
PSG need grit and determination to complement their creative players, and Gueye has this in spades.
July 25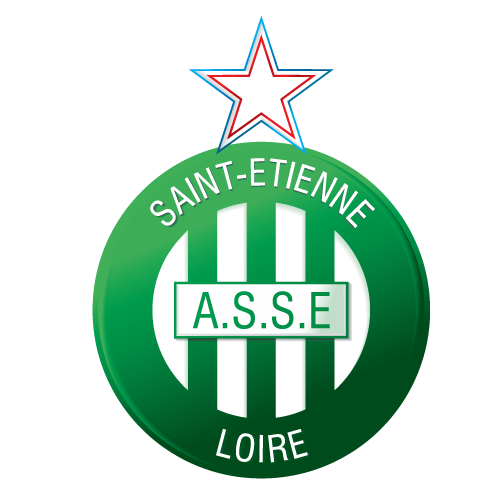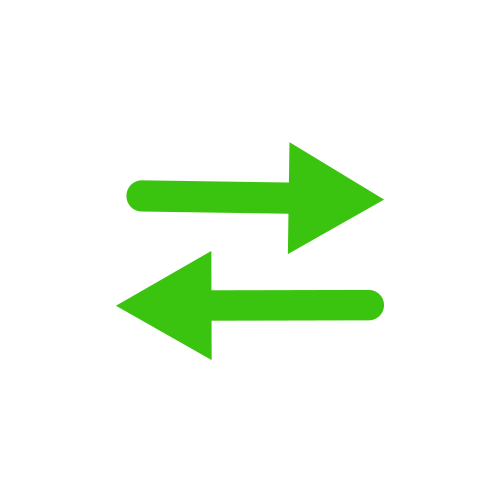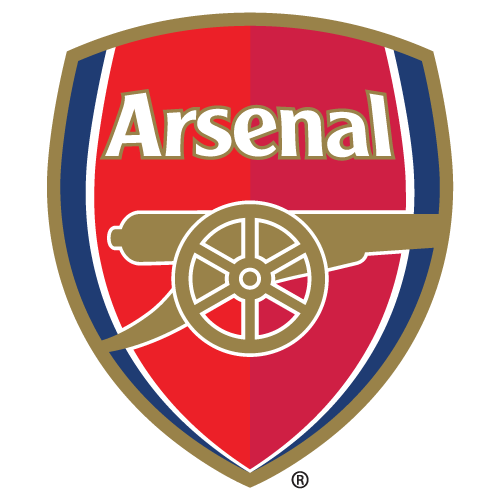 WILLIAM SALIBA, €30m (£26m/$33m)
Saint-Etienne grade: A
Arsenal grade: C+
Getting €30m for an 18-year-old with only a handful of appearances under his belt is excellent business for the French club. Moreover, they get to keep him on a season-long loan and reap the benefits next year.
Arsenal's defensive problems have been compounded by Laurent Koscielny's behaviour this summer and they need reinforcements now, not in 12 months' time. The staggered nature of the deal is better on their finances and they could have a good prospect on their hands, but they've been out-negotiated once again.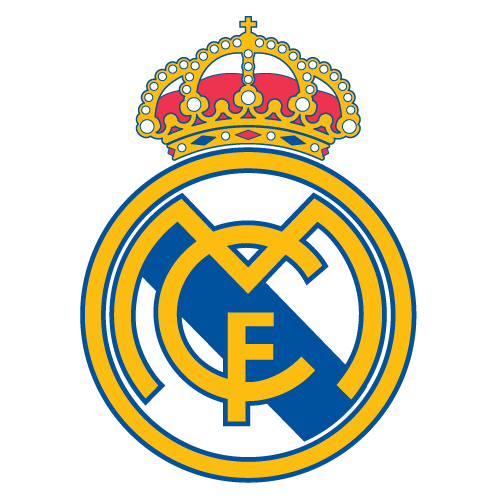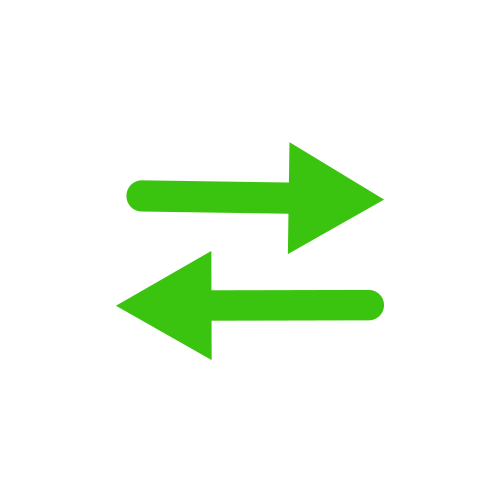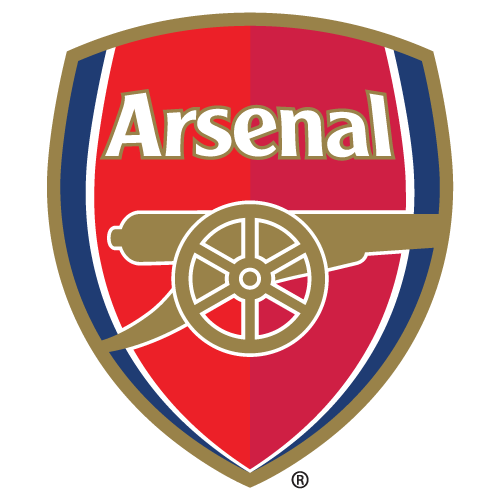 DANI CEBALLOS, season-long loan
Real Madrid grade: B+
Arsenal grade: B
Arsenal needed a replacement for Aaron Ramsey due to their own stupidity in letting him go on a free transfer and, given their lowly summer budget, they should get some points for picking up Ceballos on loan. However, the 22-year-old midfielder clearly wants to make a name for himself at Real Madrid, so the Gunners aren't going to get much commitment long-term and there's no option to buy.
Ceballos should get games after a fine U21 European Championship with Spain and will run at defenders, which Arsenal fans will be excited about, though they may question the acquisition of another lightweight young midfielder to see them through a tough Premier League season.
July 18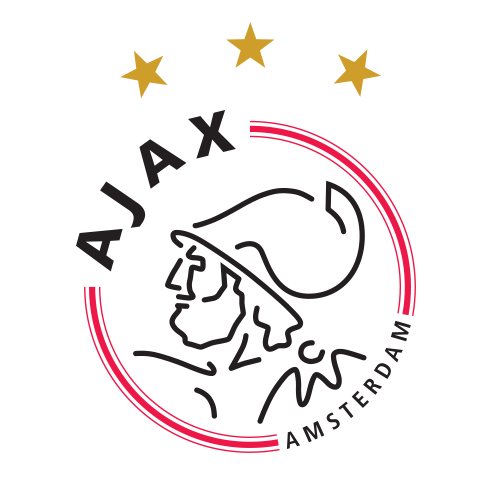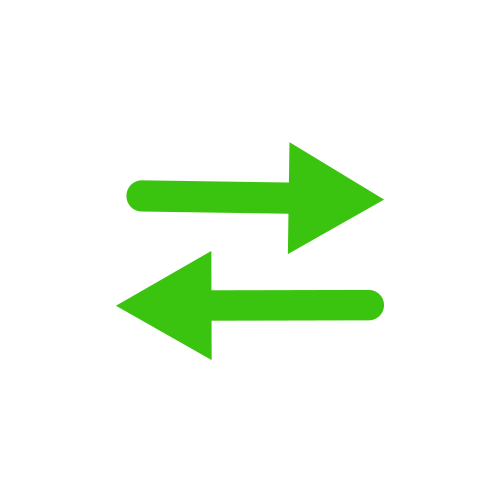 MATTHIJS DE LIGT, €75m ($84m)*
Ajax grade: A
Juventus grade: A+
World-class defenders don't come around every week, especially ones who are only 19 years old. Every club in Europe has been chasing De Ligt's signature, and Juventus did incredibly well to seal the deal given it looked a foregone conclusion that he would join ex-Ajax teammate Frenkie de Jong at Barcelona this summer.
Agent Cristiano Ronaldo clearly had an impact, but Juve have landed themselves a class act and ensured that their defence is covered for the next decade at least. Ajax didn't want to sell their captain, leader and best player, but €75m will go a long way to finding a replacement (set to be Club America defender and Mexico international Edson Alvarez).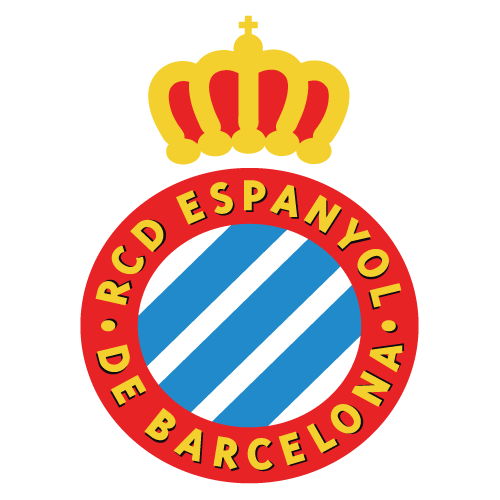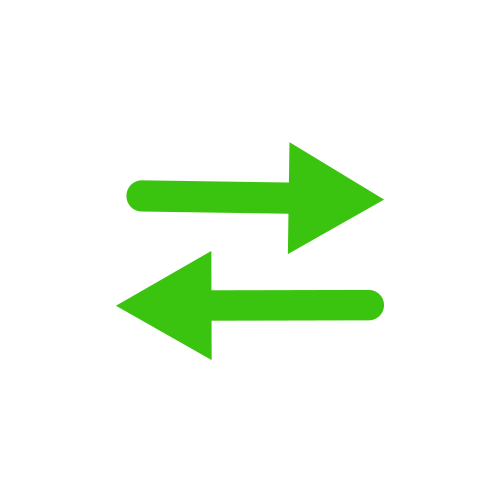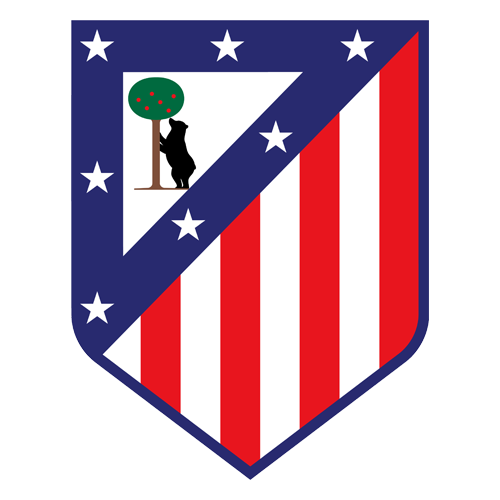 MARIO HERMOSO, €25m ($28m)
Espanyol grade: B
Atletico Madrid grade: B+
Having grown through the ranks at Real Madrid, it will be interesting to see how the 24-year-old is received by the Atletico faithful. He only joined Espanyol from Real Madrid in 2017 and is now on his way back to the Spanish capital, albeit the other side, with the deal complicated by the fact Real still owned 50% of his rights.
Atletico have been busy this summer already (see below) but €25m for a young Spain international with bags of potential and versatility is a good deal. They played hardball to lower Espanyol's asking price of €35m and he should be a fine addition.
July 17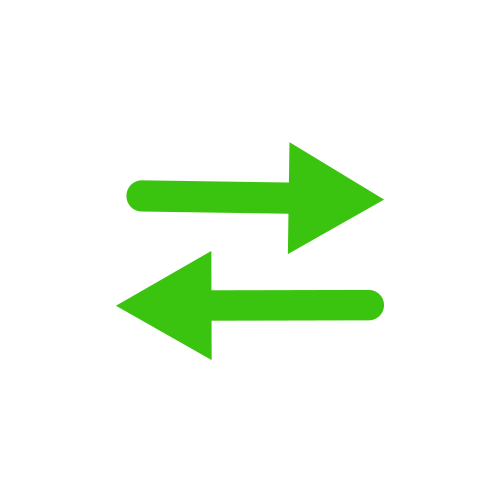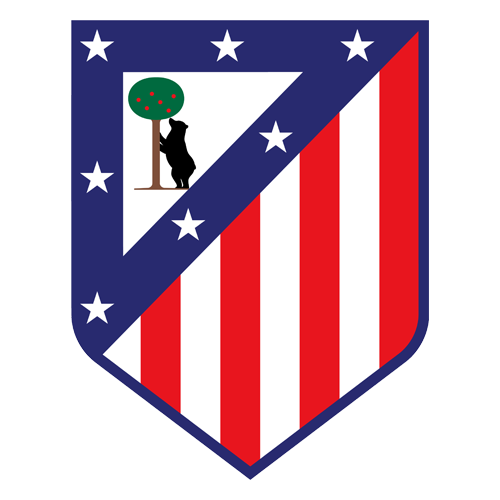 KIERAN TRIPPIER, €25m (£22m/$28m)
Tottenham grade: B
Atletico Madrid grade: C+
This certainly takes the prize for being one of the strangest transfers of the window. The 28-year-old England right-back probably would have commanded a fee double what Atletico have paid after the 2018 World Cup, but last season saw his performances plummet back to being average again.
If Diego Simeone reckons he can get Trippier playing like he did in Russia again, then this could be a bargain. But English players have historically struggled in Spain, and he seems an odd fit.
Tottenham cut their losses a bit and made a healthy profit, having only signed him for £3.5m in 2015, though unless they have a plan to replace him, the unpredictable Serge Aurier or the inexperienced Kyle Walker-Peters will be sharing the right-back duties next season.
July 16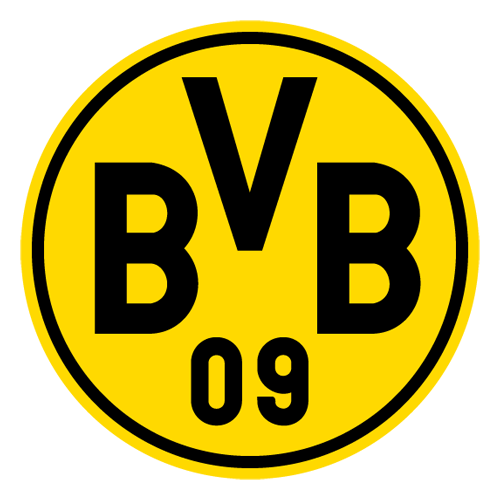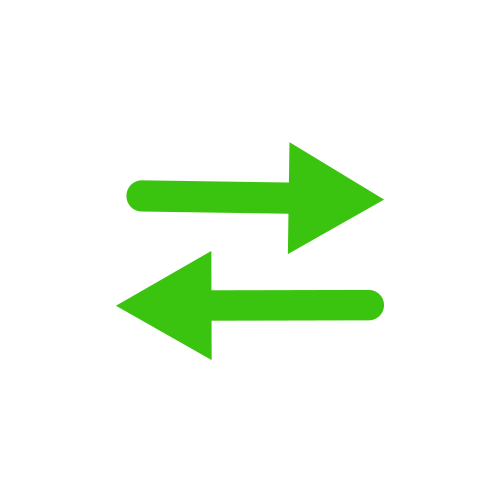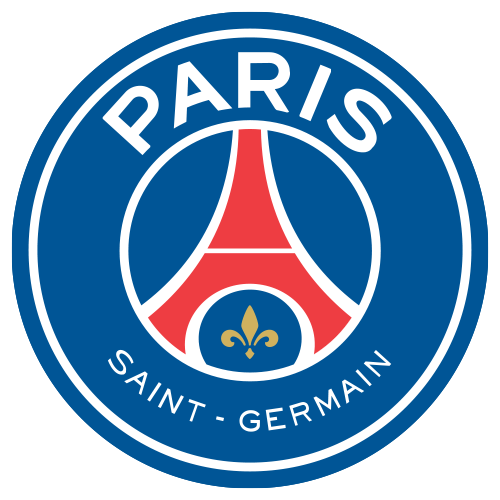 ABDOU DIALLO, €32m ($35.9m)
Dortmund grade: C+
PSG grade: B+
By all accounts, the versatile defender was a slow starter at Monaco and really only caught the eye when he joined Mainz in 2017. One excellent year there persuaded Dortmund to spend €28m on him, but another year later they have let him go for a small profit of €4m.
Dortmund may have almost paid for the return of Mats Hummels with the deal, but they lost a 23-year-old who could become one of Europe's finest and ticks a lot of boxes in terms of versatility, leadership, maturity and skill. Able to slot in at left-back or centre-back, PSG's defence is certainly stronger with him in the squad, though he may have to bide his time before he gets a full run in the first XI.
July 15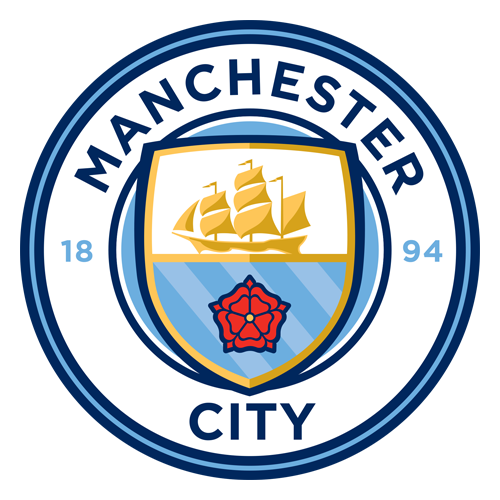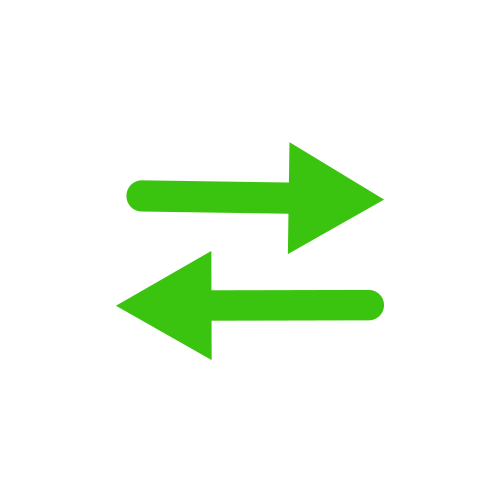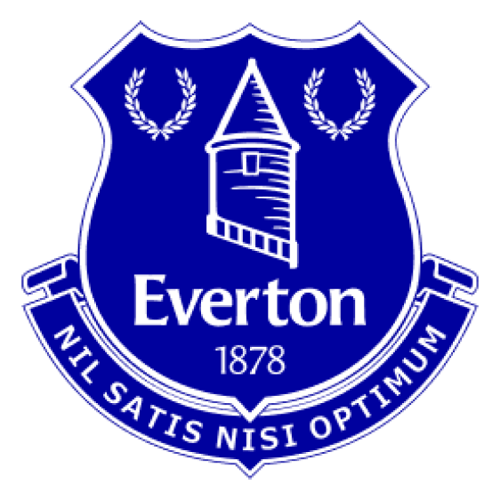 FABIAN DELPH, £10m ($12.4m)
Man City grade: C+
Everton grade: A
Will Manchester City come to regret this one when the season reaches its climax? Delph has filled in admirably across midfield and defence and his experience has been key to the City dressing room amid their incredible success in recent years.
Ok, City have Rodri and Angelino in the side now, so perhaps his impact wouldn't have been felt quite as much, but £10m still feels like a cheap deal for a 29-year-old England international with plenty of versatility.
Delph is hungry, has a desire to play more and should become a key component of the Everton side. If he can help bring some consistency to a side who should be challenging for Europe, then he will have been worth every penny.
July 12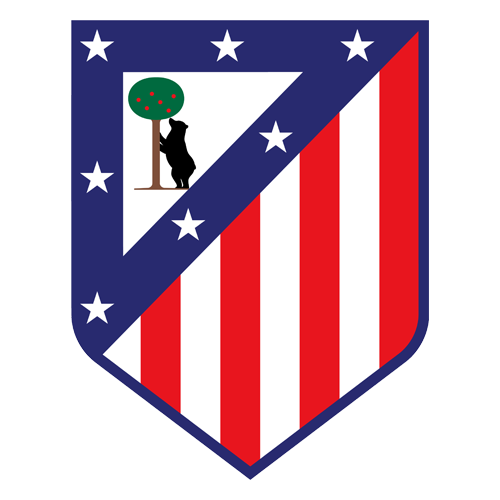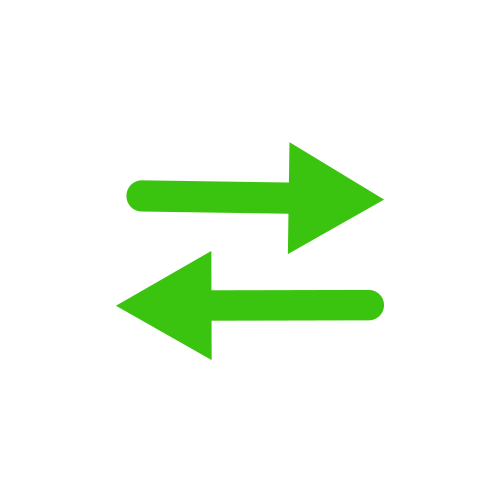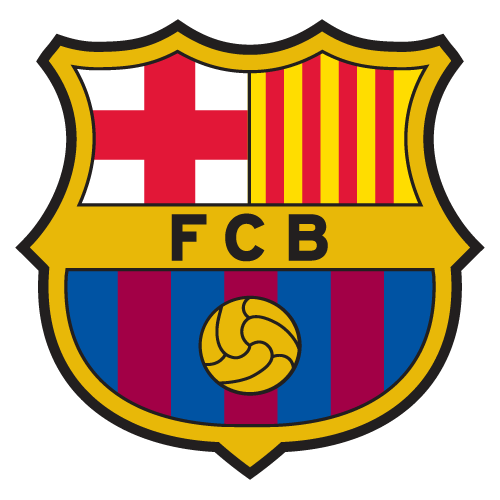 ANTOINE GRIEZMANN, €120m (£107.5m/$135m)*
Atletico Madrid grade: B+
Barcelona grade: A
This one has all been a bit messy since Griezmann almost moved in 2017, eventually revealed his 'Decision' to stay via a documentary-verging-on-a-reality show in 2018, then finally revealed his public desire to quit the club this summer.
Every summer in recent years has been full of Griezmann speculation and Atletico may wonder if they would have been better off selling him a few seasons ago for a bigger fee, given all the off-pitch issues.
They lose points for letting his buyout clause drop from €200m to €120m on July 1, with Barcelona taking full advantage of that, but Joao Felix will be stellar replacement. Barca have a marquee signing who, at 28, still has a lot to give and will eventually replace Luis Suarez.
July 6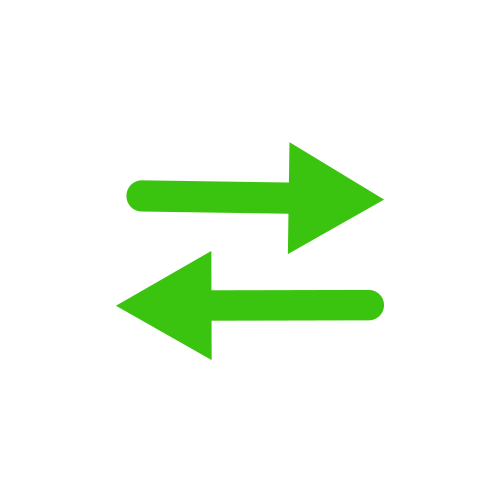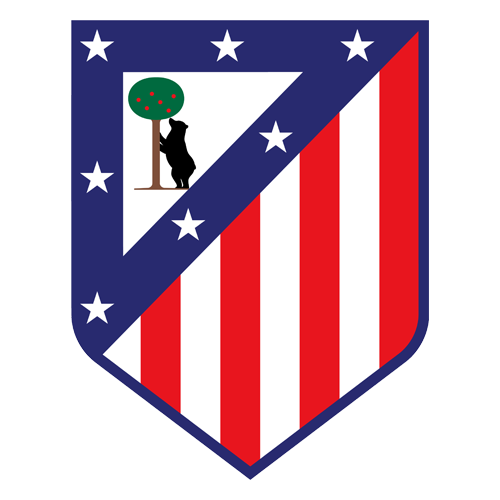 ALVARO MORATA, loan then €64m (£58m/$72.6m)
Chelsea grade: B
Atletico Madrid grade: B+
If Morata were joining any other club than Atletico Madrid then there would be an element of doubt about this deal. He has struggled at Chelsea and clubs would be worried about spending so much on a player who blows hot and cold.
However, Morata grew up at Atletico before heading to rivals Real and has already been on loan at the club for half a season (where he scored six goals since January). Another year on loan gives Atletico time to balance the books before they commit to the deal in July 2020, which is smart. At 26, he should just be reaching his peak too.
Chelsea could have brought him back given their transfer ban, but he wouldn't have been happy and it's been for everyone that they just move on. Having paid £60m for him in 2017, a £2m hit isn't so bad.
July 4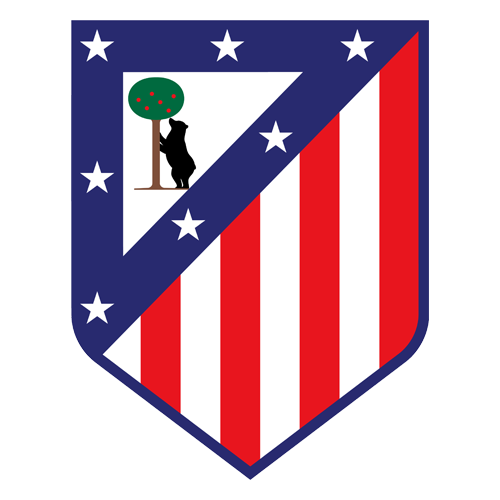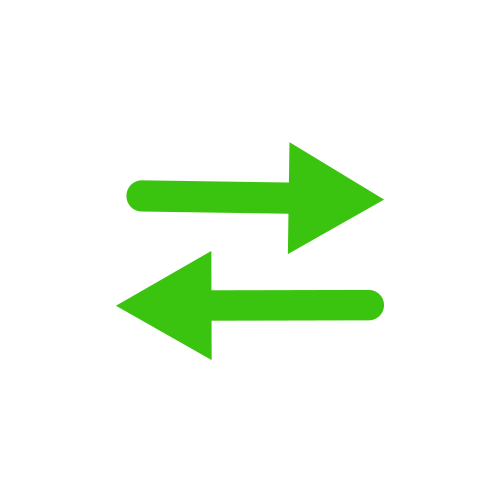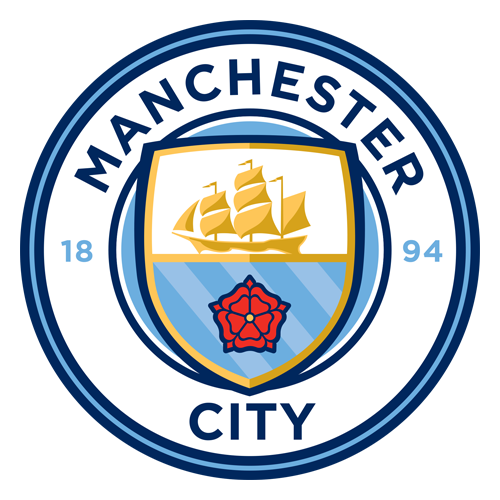 RODRI, €70m (£62.8m/$79m)
Atletico grade: B+
Man City grade: A
This signing could have been Fred, Jorginho, or perhaps even Frenkie de Jong over recent years as City have tried hard to find a long-term replacement for Fernandinho in defensive midfield.
Now they have a 23-year-old with incredible potential and some strong experience behind him at Atletico, whose style of play has been likened to Barcelona's Sergio Busquets.
Incredibly, despite all the top players City have signed before, £62.8m (just about) breaks their previous transfer record. He's not a superstar that will sell shirts but, like Fernandinho before him, could be the most important for the team.
Atletico will rue losing one of their best young players for such a modest release clause in today's market, which is why we mark them down. But they will no doubt reinvest wisely.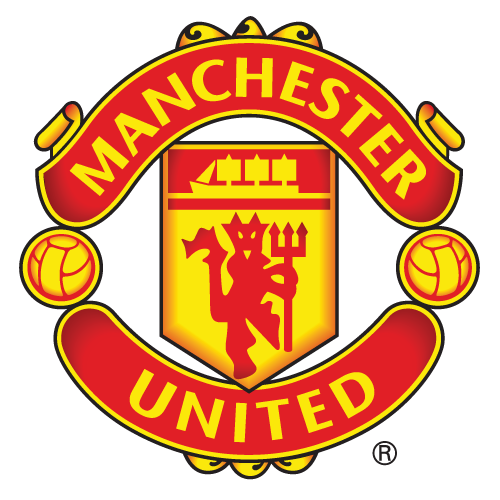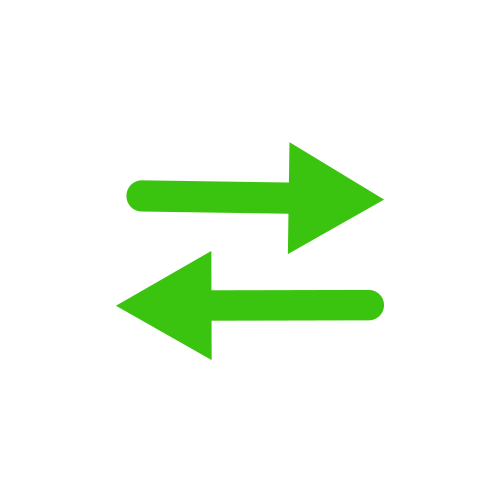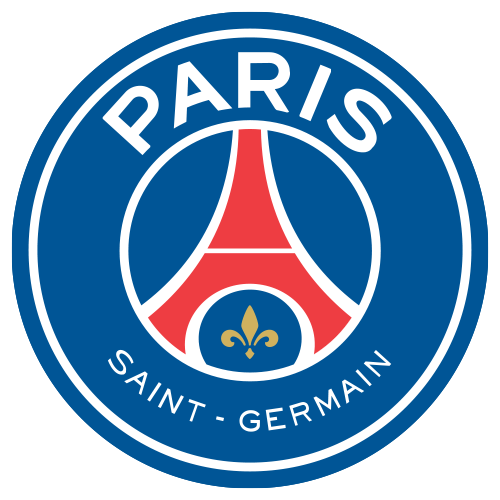 ANDER HERRERA, Free
Man United grade: C
PSG grade: B
PSG manager Thomas Tuchel had been vocal about his desire for a new "No.4" midfielder and, after failing to land Frenkie de Jong, his preferred target was Dortmund's Julian Weigl. However, with the arrival of Pablo Sarabia countering the loss of Adrien Rabiot to Juventus, PSG's midfield now looks pretty strong.
If PSG were priced out of a move for Weigl, Herrera's free transfer is good business. It's just not the business they really, really wanted. And handing a five-year contract to a near-30-year-old is just silly.
United will also reinforce and move on, as Herrera clearly wasn't what they wanted. But they will miss his industry and workrate, while they could have got a fee for him in January.
GIANLUIGI BUFFON, Free
Juventus grade: E+
We'll leave PSG out of this given that they had no desire to extend Buffon's stay in Paris, but the 41-year-old returning to Juve to play as backup to Wojciech Szczesny is an odd one. On first look, it seems a deal done purely on emotion and not with the team in mind, but it's likely about adding a powerful Juve presence in the dressing room once more to help the new players bed in.
When Buffon left Juve last summer for a new challenge, after 17 years at the club, he was given a wonderful send-off and tributes galore. But this still feels wrong. Juve should have moved on, but instead the promising Mattia Perin is likely to leave and Buffon is going to spend his remaining playing day sitting on the bench.
July 3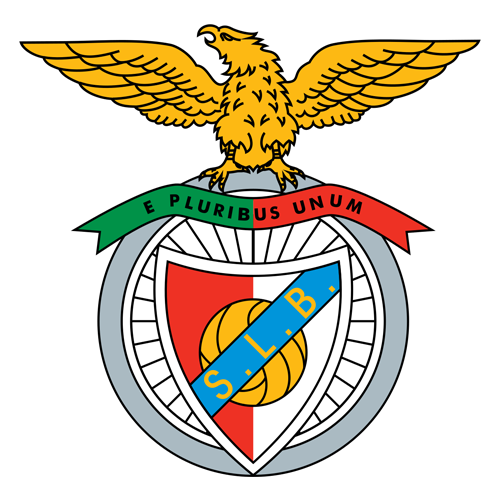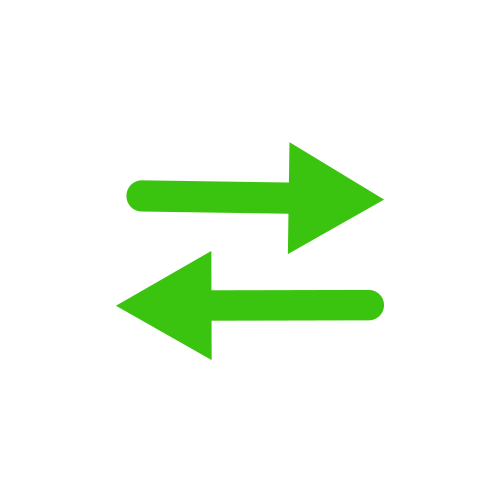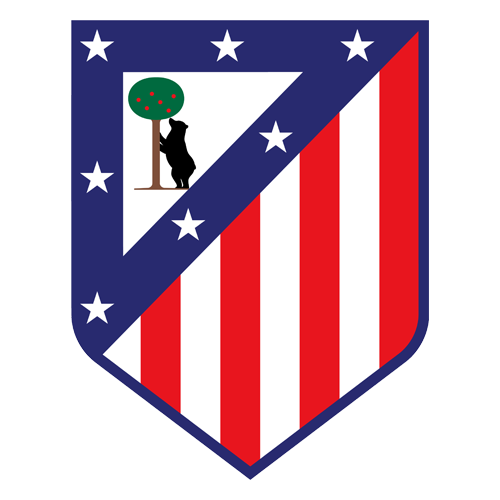 JOAO FELIX, €126m (£112m, $142m)
Benfica grade: A+
Atletico Madrid grade: A+
When the moniker "the new Cristiano Ronaldo" has followed you around for a year, you know the transfer fee is going to be high.
The 19-year-old forward set the Portuguese league alight with his dribbling and vision last season and comparisons to CR7 seem justified at this early stage of his career. Hype is a terrible thing and can wreck a young player's development but he's made a smart move to where he knows he will get guaranteed game time.
Benfica got more than his buyout clause, which is more than they could have ever asked for, while Atletico beat every top club in Europe to the signature of arguably the most impressive teenager around. Top marks to everyone!
July 2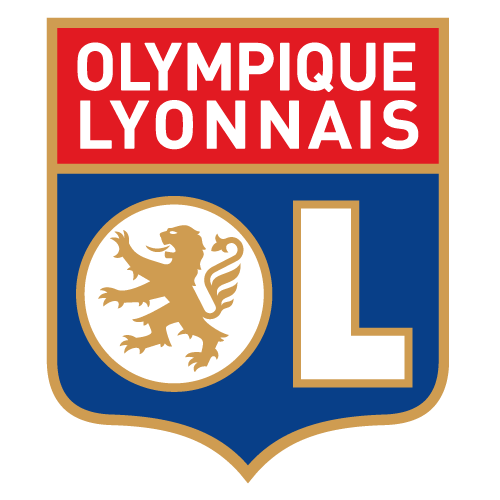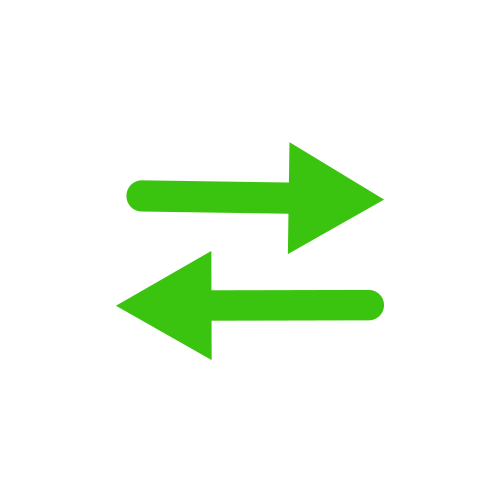 TANGUY NDOMBELE, €62m (£55.5m/$70m)
Lyon grade: B+
Tottenham grade: A
Just like London buses, Tottenham don't make a signing for 18 months and then two come along at once. Ndombele is a real talent and Spurs fans will be delighted that a replacement for Mousa Dembele has finally arrived to strengthen their midfield.
The 22-year-old is one of Europe's top young prospects and has drawn comparisons to another French giant from north London's past: Patrick Vieira. A mix of power and skill, Ndombele should have all the tools at his disposal to be a success in the Premier League.
Lyon wanted €75m originally, but will just about have got that once the add-ons kick in. They couldn't have held out for much more and will be pleased to have landed such a big fee for a player they bought for €8m a year ago.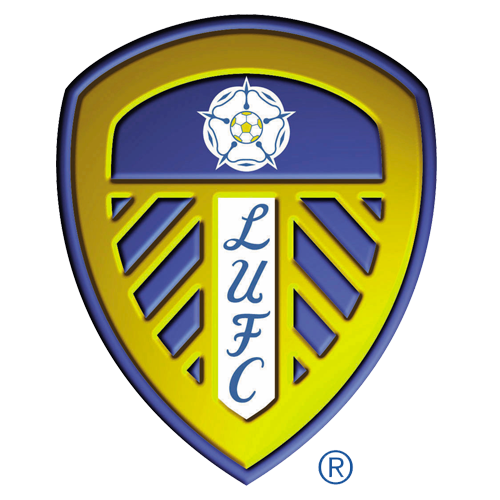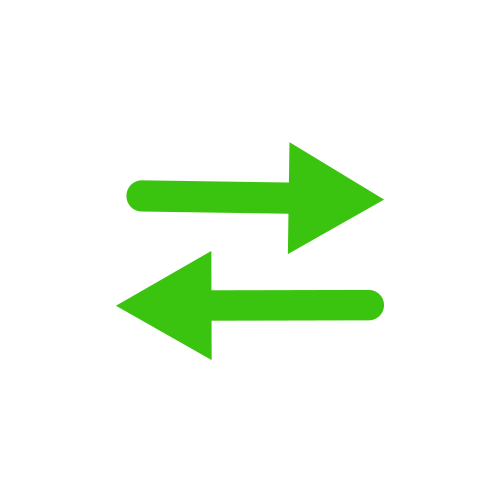 JACK CLARKE, £10m plus loan back to Leeds ($12.6m)
Leeds grade: B+
Tottenham grade: B
Forgive us while we take a minute to fully comprehend the fact this is Tottenham's first transfer in 518 days ... since Lucas Moura joined the club 18 months ago! For that alone, Spurs get a high grade for just managing to get Daniel Levy to open the purse strings, but it's also a decent deal for them.
Clarke, 18, has plenty of promise and helped Leeds reach the playoffs last season. The winger is certainly one for the future, but Spurs did well to move now and beat the competition, then loan him back to his former club to continue his development.
Leeds could have perhaps held on until next summer when his price may have gone up, but they can reinvest £10m in their squad now AND get to keep the player for another season, so it's OK for them too.
July 1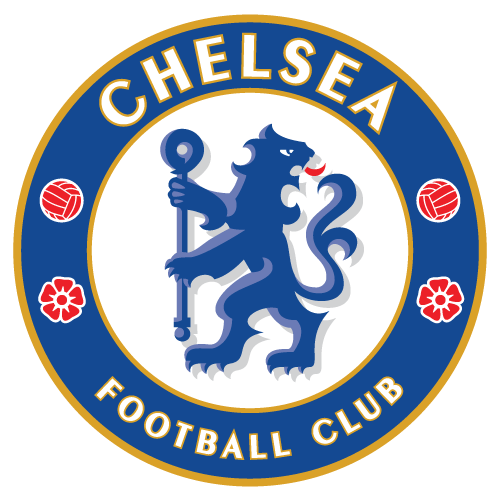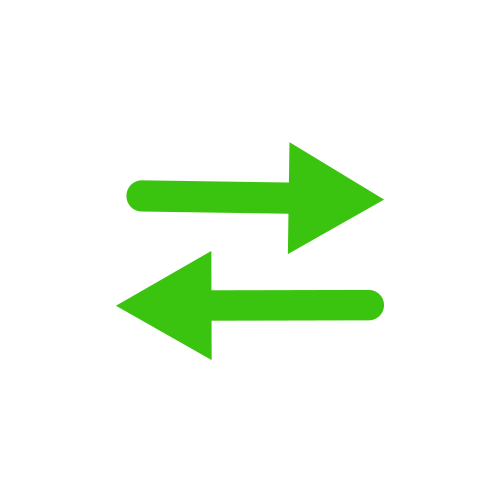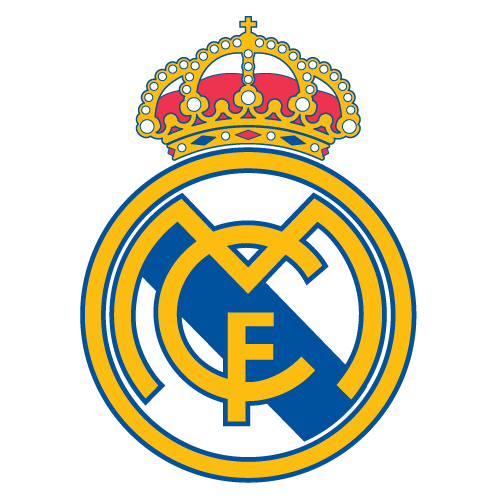 EDEN HAZARD, €100m (£89m/$113m)
Chelsea grade: A
Real Madrid grade: A
This deal was always going to happen, so it's impossible to split the two clubs involved as they both got a great deal. Chelsea managed to bank an initial payment of around £88.5m for a player with one year left on his contract, while they also worked out a series of bonus payments which could add another £60m to the fee.
For their part, Madrid finally have a world-class replacement for Cristiano Ronaldo and a player who, at 28, is just approaching the peak of his powers. A five-year contract means he will be 33 by the time it ends, but if he can recreate anything like the form he has shown at Stamford Bridge then the Madrid fans will be happy.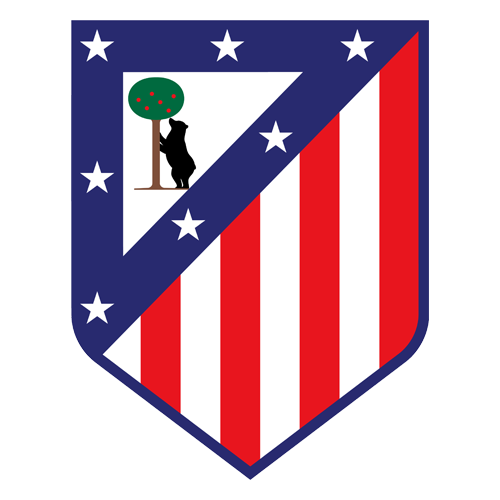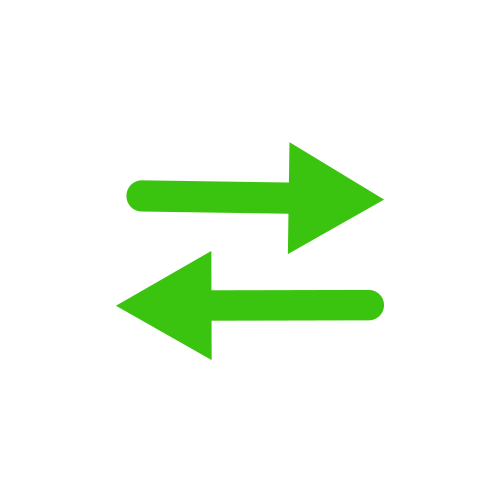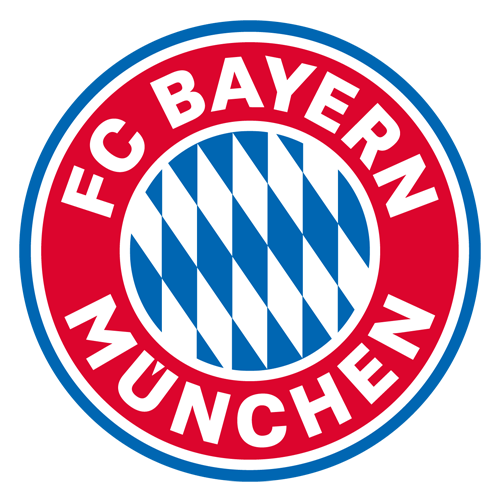 LUCAS HERNANDEZ, €80m ($90m)
Atletico Madrid grade: C+
Bayern Munich grade: A
It's been quite a 12 months for Lucas -- first a World Cup winners' medal with France and now he has become one of the most expensive defenders of all time. The 23-year-old still has plenty of time to grow and his ability to play either left-back or centre-back means Bayern have plenty of options.
In landing Lucas, who signed a contract extension with Atletico only last summer, alongside international teammate Benjamin Pavard (see below), the German side have secured their defence for the next decade. A great move, albeit an expensive one.
Atletico will gladly take the cash and use it to reinforce their side, but with Diego Godin already departing and right-back Juanfran turning down a new contract, one wonders if they will leave themselves open to defensive issues (and we've not even mentioned Antoine Griezmann's plan to move on).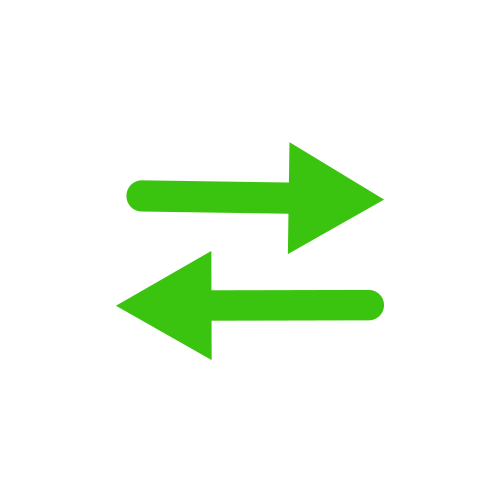 FRENKIE DE JONG, €75m ($85.5m)
Ajax grade: B+
Barcelona grade: A
If Dortmund have found plenty of success buying cheap and selling big, Ajax are the blueprint to follow. The academy system brings through players at a young age, gives them first-team football and turns them into superstars. Frenkie de Jong has only made just over 50 appearances for Ajax but the 21-year-old holding midfielder cost Barcelona €75m -- money that Ajax will use to put back into the club and find the next player for the production line.
Announcing the deal in January was smart as the speculation was starting to impact player and club, so Ajax deserve props for that. But one wonders if they could have bagged even more money if they had waited for the summer when Man City, PSG and Real Madrid might have come in for him. Still, €75m is a fine amount and they got to keep him for the rest of the season to reach the Champions League semifinals (and oh-so-nearly the final) and win the Dutch Double.
For Barcelona, De Jong is the natural heir to Sergio Busquets. He will learn a lot in the next couple of years playing with Busquets and teammates, while his style is perfect for how Barca play.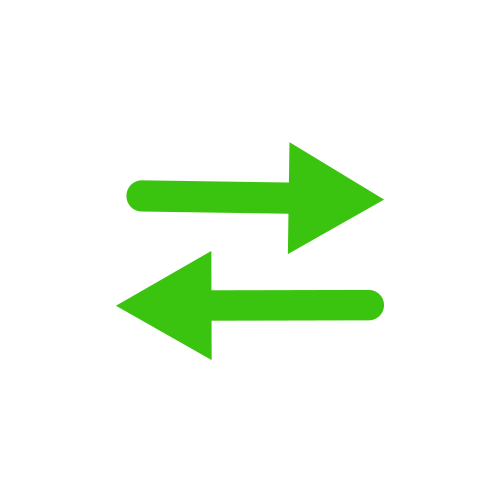 CHRISTIAN PULISIC, €64m (£58m/$73m)*
Dortmund grade: B
Chelsea grade: A+
OK, so technically Chelsea signed U.S. international Christian Pulisic in January, but by loaning him back to Dortmund for the rest of the season he's not been eligible to play for the Blues until July 1 . The much-coveted 20-year-old had been tracked by every top club in the world, but Chelsea moved to tie him down -- perhaps as a replacement for Eden Hazard --and it's a signing that safeguards the club's future as much as it improves their current squad.
Pulisic's combination of guile, creativity and skill make him one of the standout prospects in the world so for the Blues to land him for only €64m is a real coup.
Yes, Dortmund could have held out for more, they could have started a bidding war, but with only 18 months remaining on his contract when the deal was done, the German club knew they would be playing with fire. It's another star player sold, but as long as they keep snapping up gems like Jadon Sancho then they'll be fine.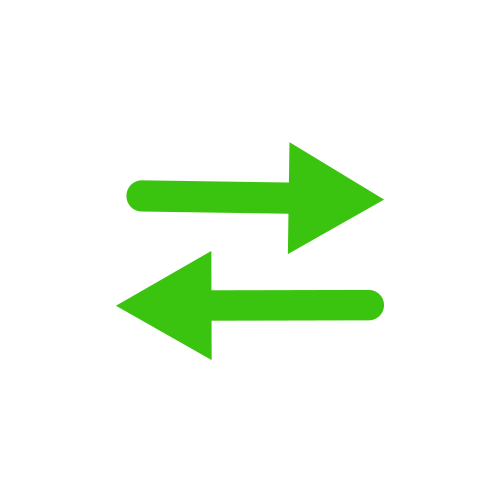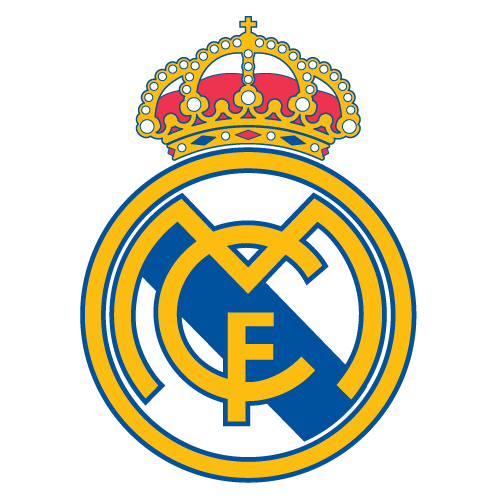 LUKA JOVIC, €60m ($67.5m)
Frankfurt grade: A+
Real Madrid grade: A
The 21-year-old shot to prominence on loan at Frankfurt this season with 17 goals in the Bundesliga and 10 in 11 games in the Europa League to help the club to the semifinals. Frankfurt knew there was no chance they would be able to keep such a gem, so took advantage of a clause in his contract with Benfica to sign him on a permanent transfer for €7m.
A few months, and millions of euros of profit later, he moved to Real for around €60m.
Frankfurt did the best possible deal they could, while Real get themselves one of the hottest young strikers around to eventually replace Karim Benzema. Benfica (who aren't graded here due to the fact they no longer had a stake in the player) will be the ones kicking themselves -- as they only get 30 percent of the fee.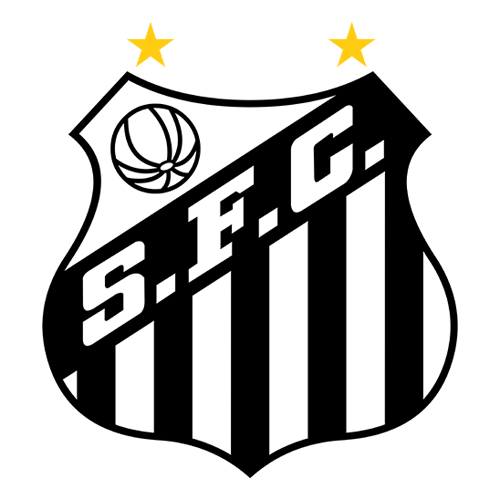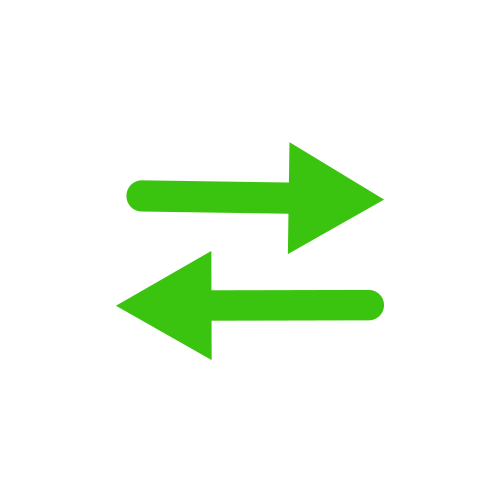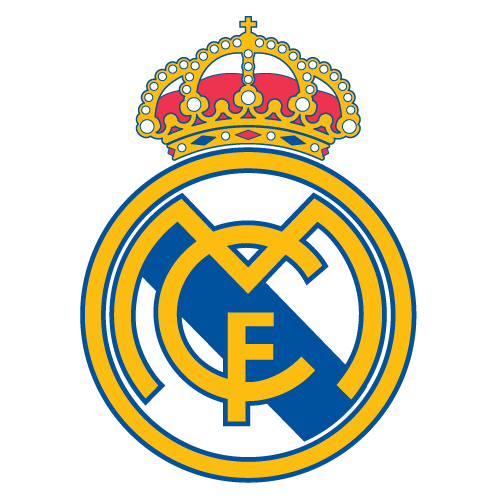 RODRYGO, €54m ($61.4m)
Santos grade: A+
Real Madrid grade: B
Having already spent €45m on young Brazilian attacker Vinicius Jr. back in 2017, Real Madrid agreed another monster deal in the summer of 2018 for a highly rated 18-year-old who had been linked with Barcelona.
Rodrygo certainly has the talent to succeed and, if you believe his teammate Vinicius, can be "a great, like Neymar or [Kylian] Mbappe." Real would probably settle for the forward having the same impact as Vinicius did though, after the winger made a real impression at the Bernabeu in the second half of 2018-19 season with his skill and speed.
At €54m, Real have gambled on youth but it's a gamble that could pay off. There was no chance a talent like Rodrygo was going to stay in Brazil and Santos, as they have done many times before, got the best deal they possibly could. Let's just hope there's no succession of court cases in a few years' time about who was owed what like we saw with Neymar to Barcelona.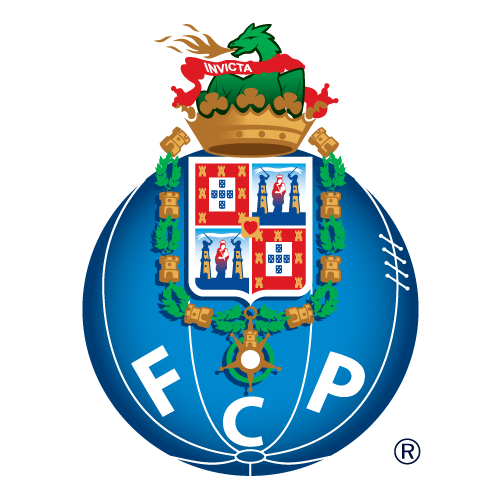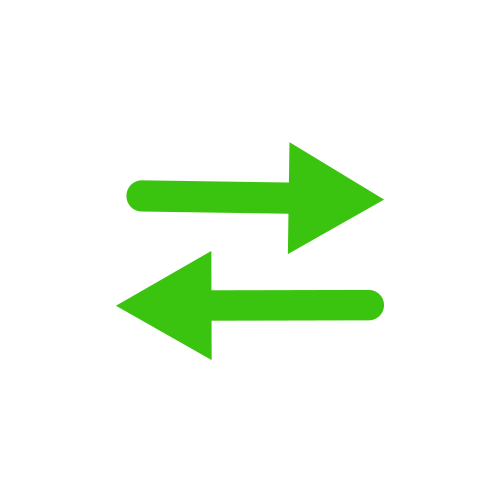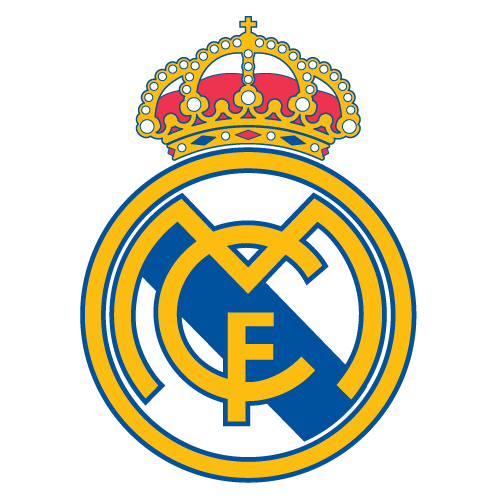 EDER MILITAO, €50m ($56m)
FC Porto grade: A+
Real Madrid grade: C
At first glance, Real Madrid spending €50m on a 21-year-old centre-back might be deemed good business. A solid defender is hard to find, after all. But then you consider that Porto signed Eder Militao for €7m just last summer and that Sergio Ramos and Raphael Varane are two of the best centre-backs in world football, with Dani Carvajal and Alvaro Odriozola occupying the right-back slot, so he won't be playing regularly anytime soon.
In signing a six-year deal, there's no doubt that Eder has plenty of room to grow. But Real have wasted young talent before by keeping him on the bench, and it feels like this one is doomed to fail.
From Porto's perspective, a €43m profit inside eight months is incredible business. After a lucrative run in this season's Champions League, they can reinvest and move on quickly.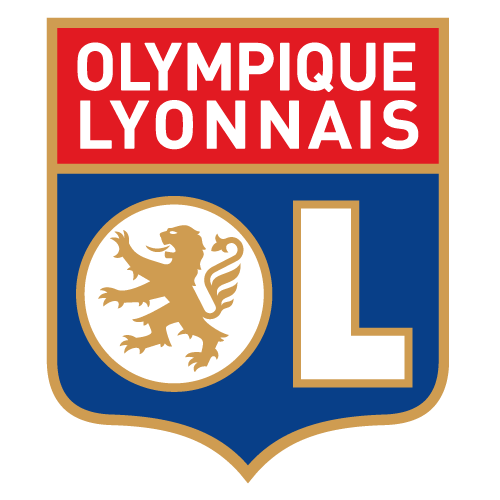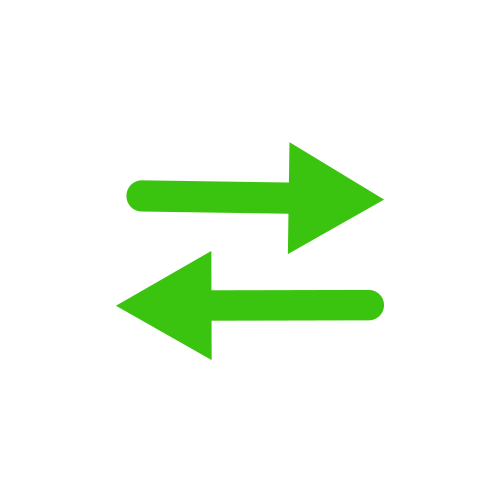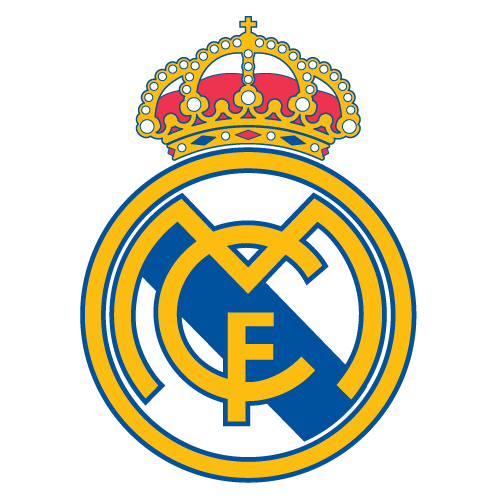 FERLAND MENDY, €48m ($54m)
Lyon grade: A
Real Madrid grade: B
Zinedine Zidane must have seen something he liked in Mendy to splash almost €50m on him despite having three left-backs already at the club. Real Madrid have shipped out Sergio Reguilon (on loan to Sevilla) and Theo Hernandez (AC Milan) to create space in the squad. Mendy and Marcelo will fight it out for a place in the starting XI.
Marcelo is a Zidane favourite, so it's possible that Mendy could spend a fair part of the season on the bench. But a deal for the 24-year-old does solve the issue over who will replace the Brazilian long-term.
Lyon will miss him, but got a very good fee and can use the cash to find a replacement.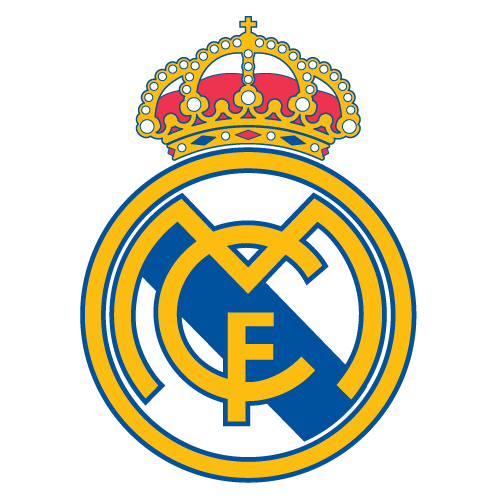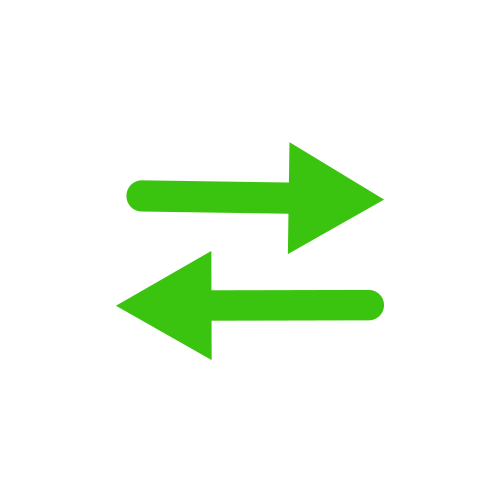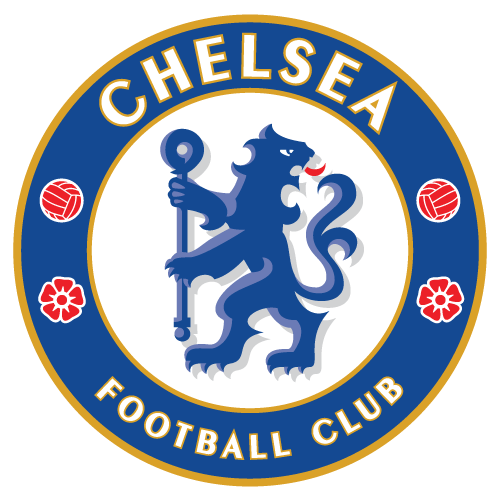 MATEO KOVACIC, £40.3m (€44.7m/$50.5m)
Real Madrid grade: A
Chelsea grade: A+
You can't really give Chelsea anything less than an A+ for managing to sign one of Europe's finest young midfielders while under a transfer ban. The Blues held Kovacic's registration from his loan spell last season, which allowed them to circumvent FIFA's two-window ban and snap him up for a modest £40m.
Still only 25, Kovacic may not quite be "the new Luka Modric" just yet, but the Croatian has plenty of time to develop and is a solid addition.
Real needed the cash to balance some of the €300m they've already spent this summer and he won't be missed at the Bernabeu, so they did well to get a large fee for him.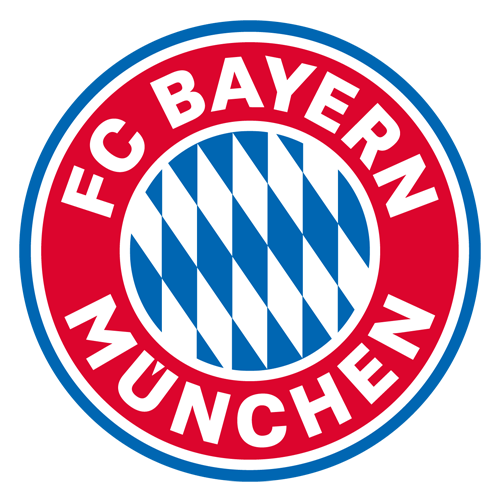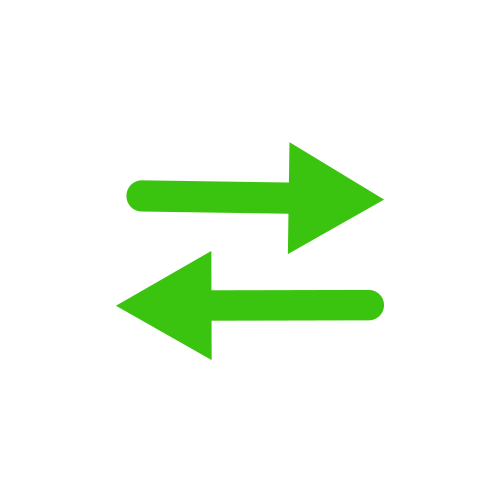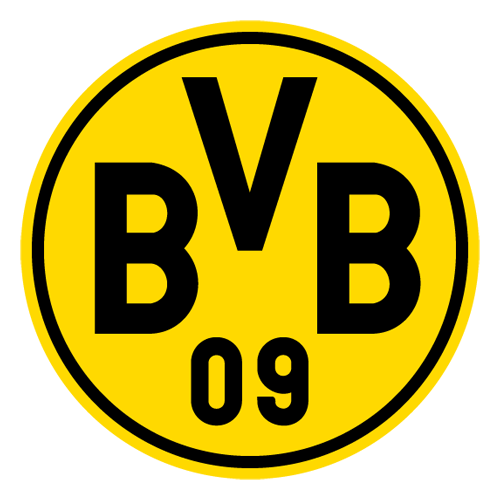 MATS HUMMELS, €38m ($42.5m)
Bayern grade: A
Dortmund grade: C+
Hummels left Dortmund back in 2016 for a reported fee of €39m and now returns with three more Bundesliga titles in his pocket for only €1m less. The trouble is he's 30 and, while he's still a class act, Dortmund are overpaying and could limit the development of youngsters Manuel Akanji and Dan-Axel Zagadou by bringing him back into the fold.
In the past, signing a player from Bayern would have been seen as a coup -- but this deal doesn't weaken the champions and actually pays for half of their €80m outlay on the much younger and more dynamic Lucas Hernandez. Or the whole of the versatile Benjamin Pavard.
When Mario Gotze returned to Dortmund from Bayern in 2016, he was 24 and still had plenty of offer. Re-signing Hummels might be an emotional decision, it might serve them well for a year or two, but one can't help feel that Bayern have got the better of the deal once more.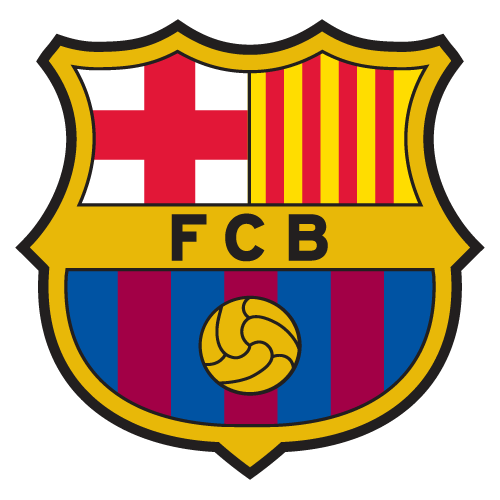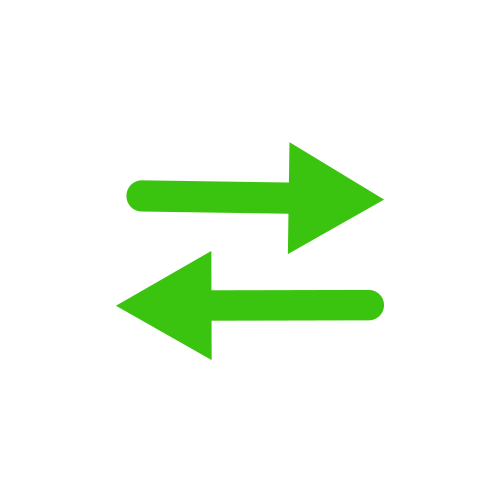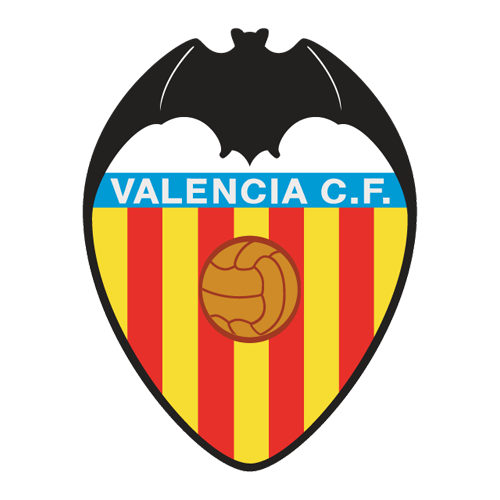 JASPER CILLESSEN €35m ($40m)
Valencia grade: C
Barcelona grade: B-
Jasper Cillessen wanted out of Barcelona and they did well to get a big fee for him, while also moving for Valencia's goalkeeper Neto as his replacement.
Barcelona got the better of the deal as Cillessen is one year older and cost more money, but it's a close call.
Cillessen will be No. 1, while Neto will be sat on the bench, so it's a better move for the Dutchman personally.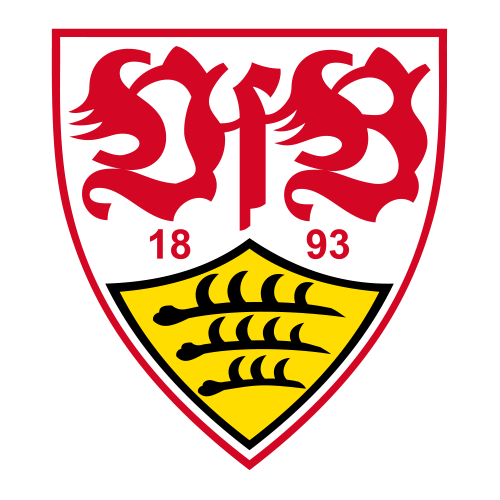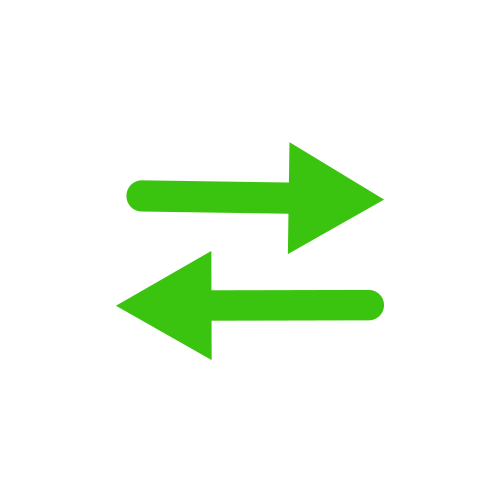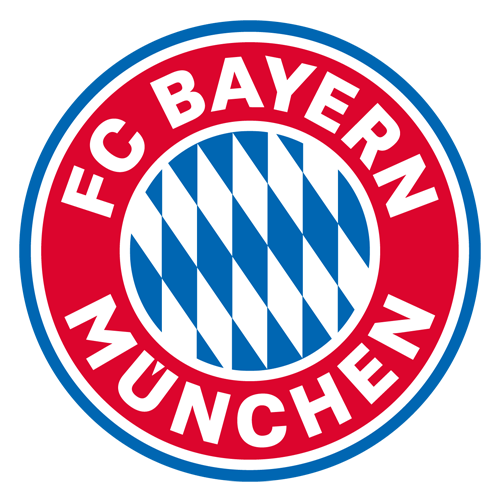 BENJAMIN PAVARD, €35m ($40m)*
Stuttgart grade: B
Bayern grade: B+
Bayern have been a bit of a mess at times this season, but Benjamin Pavard's performances for France in winning the World Cup last summer suggested that he can help them fix their issues. The 22-year-old can play at right-back or centre-back, so that versatility will be key for Bayern, while his release clause of €35m won't break the bank either.
If we're being completely honest, he's not the world-class addition that Bayern would shout from the rooftops but he's a solid addition with room to grow and he should play a big role in the next few years.
Clearly outgrowing Stuttgart, there was nothing much they could do to stop him leaving either, so it's a decent deal for them too.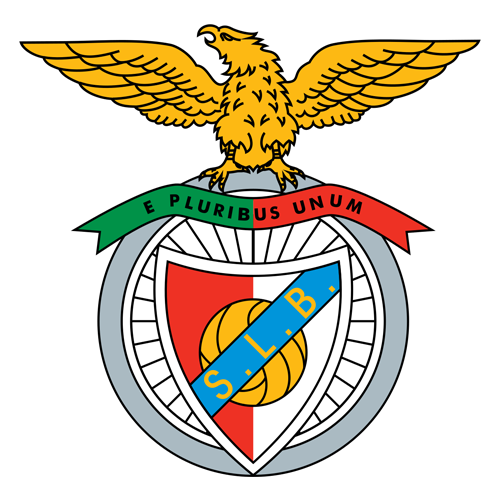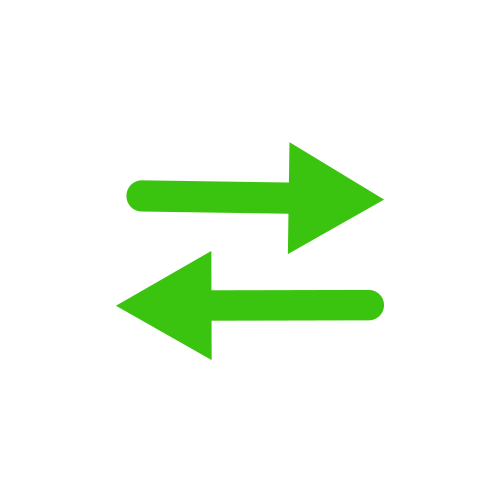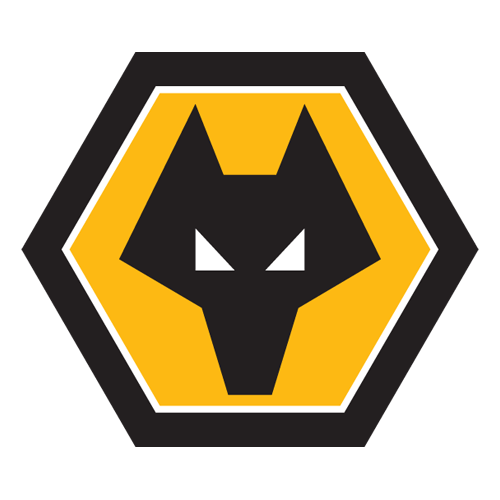 RAUL JIMENEZ, £30m (€35m/$40m)
Benfica grade: C
Wolves grade: A
You have to hand it to Raul Jimenez, struggling since he left Liga MX in 2014, the Mexico international striker made the best of his loan move to Wolves and earned himself a permanent deal, which the club were only too happy to break their transfer record to make happen after he scored 13 Premier League goals -- the joint most by any Mexican player in one season (matching Javier Hernandez).
A year of failure at Atletico Madrid and three seasons at Benfica in which he failed to get into double figures in the goals department has not daunted him. At 27, the chance to play at the top wasn't going to come around again and his form this season at Wolves has been nothing short of sensational. Only promoted last season, Wolves are looking like a class act.
Benfica initially landed him from Atletico for just under €10m, bought out his rights for another €12m and can count a healthy profit from their endeavours. They will only wonder how they weren't able to get the best out of him as Wolves clearly have.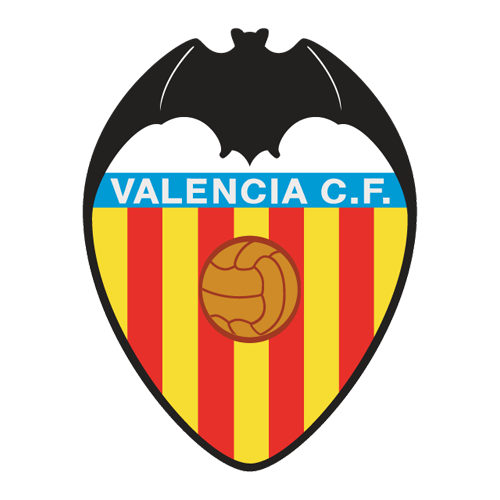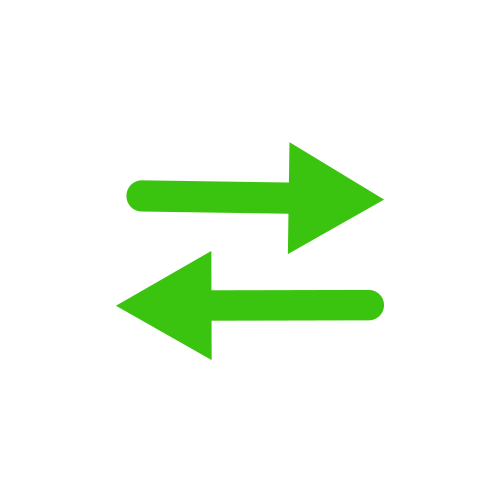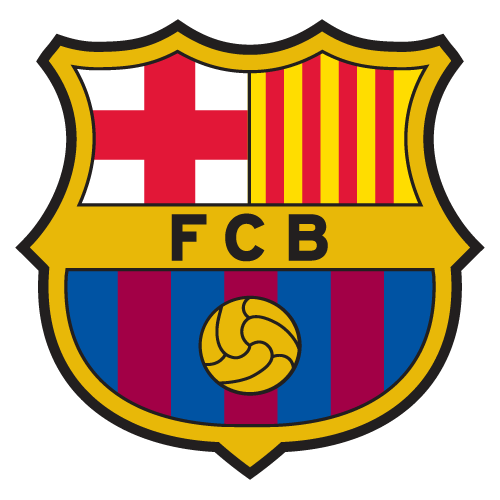 NETO, €26m ($29m)
Valencia grade: C
Barcelona grade: B-
As soon as Cillessen told Barca he wanted to move on, they had to find a replacement and managing to land one for less than they sold Cillessen for is good business.
Neto is a reliable goalkeeper but won't get much first-team action with Marc-Andre ter Stegen around and, at 29, it could be his last big move.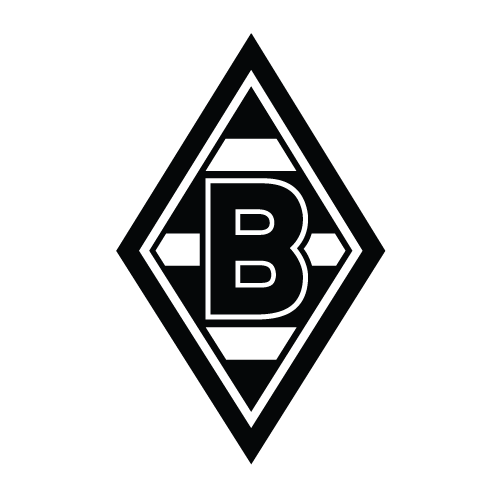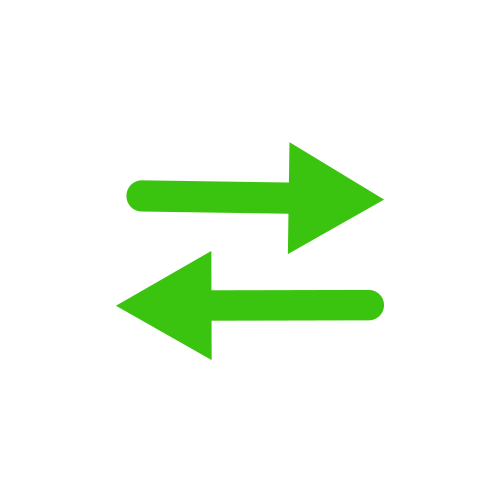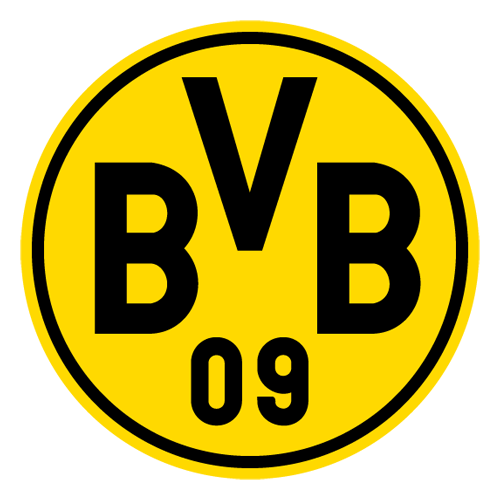 THORGAN HAZARD, £20m (€22m/$25m)
Gladbach grade: B
Dortmund grade: B+
The younger brother of Eden Hazard cost a lot less than his sibling! Thorgan has been living in the shadow of Eden for some time but now has a platform to showcase his real talents and Dortmund have got themselves a good deal (to go along with their capture of Julian Brandt from Leverkusen.)
His 46 goals and 44 assists in 182 appearances across all competitions for Gladbach prove that he is an attacking force and, at 26, he has plenty of time to develop.
For Gladbach, €25m will go a long way to rebuilding their team as they seek to improve on a fifth-placed finish this season. They could have held out for more money if it were not for the fact that Thorgan's contract was set to run out in 2020.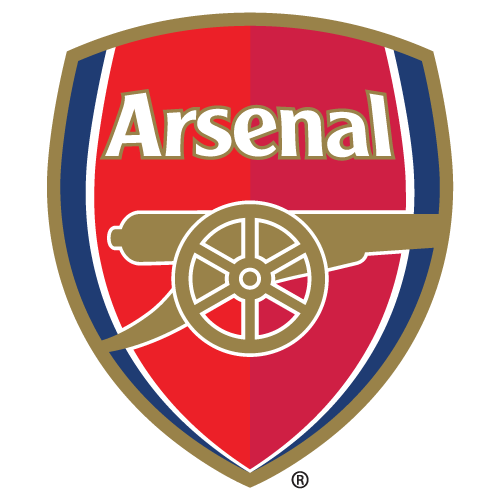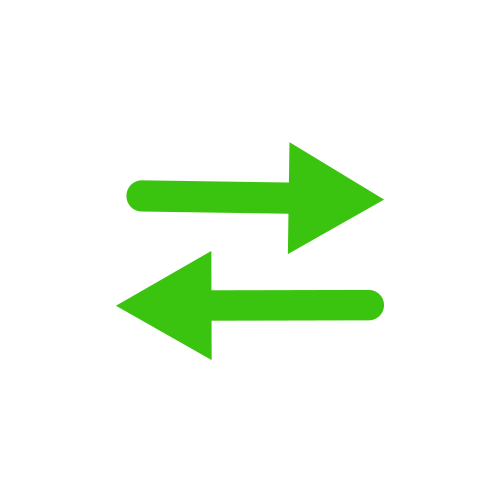 AARON RAMSEY, Free
Arsenal grade: F
Juventus grade: A-
Hard to see how this one could have been any worse for Arsenal. The club offered Ramsey a new deal and then pulled it out from underneath him, leaving the midfielder with no choice but to run down his deal and leave on a free transfer.
Juve moved quickly and have landed themselves a top player for nothing, but they had to make him a huge wage offer to do so and Gab Marcotti explains why this wasn't the smartest idea. Ramsey's box-to-box style should suit Maurizio Sarri, but when he signed up he thought he would be playing for Massimiliano Allegri.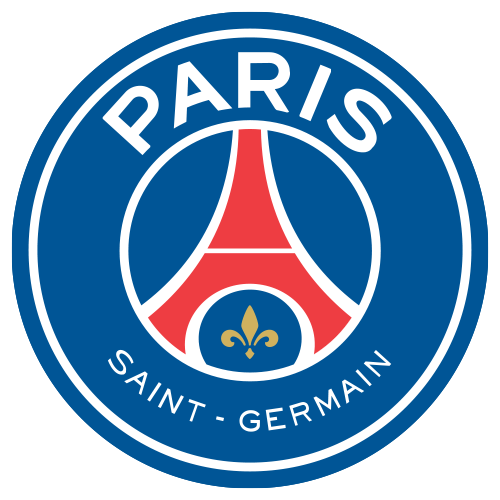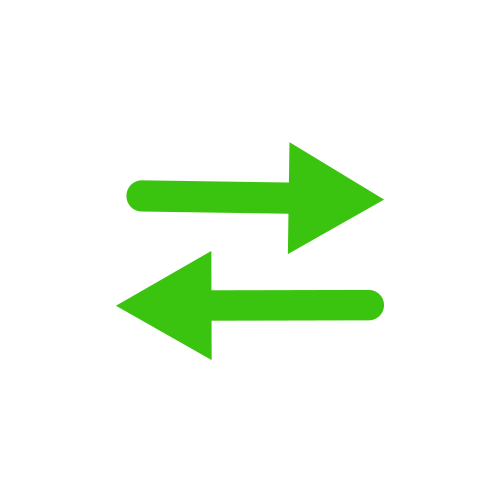 ADRIEN RABIOT, Free
PSG grade: D+
Juventus grade: C+
Nobody came out of this six-month saga looking any good, really. PSG dropped Rabiot into the reserves once he made it clear that he wouldn't be signing a new contract and therefore missed a chance to get at least €20m for the France midfielder while he ran down his contract.
Juventus did what they always seem to do and snapped up a top player for nothing, but this one seemed like they just did it for the sake of it. Having landed Aaron Ramsey on a free transfer, and with Miralem Pjanic already in Turin, Rabiot may not find first-team chances any easier to come by. His poor attitude suggests he won't be the type of player to fit well into the Sarri way either.
Rabiot may prove to be a decent backup, but he won't want to be anything but a star and another messy exit could be on the cards in the coming years.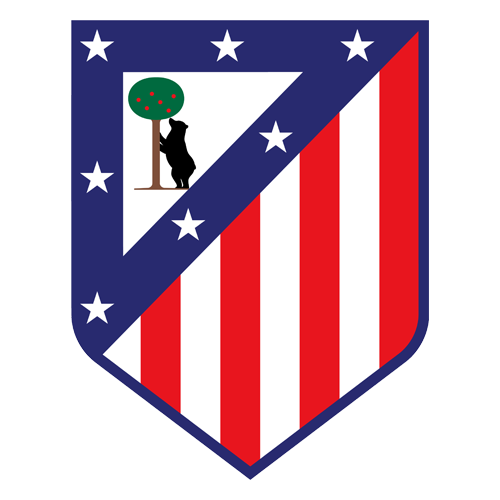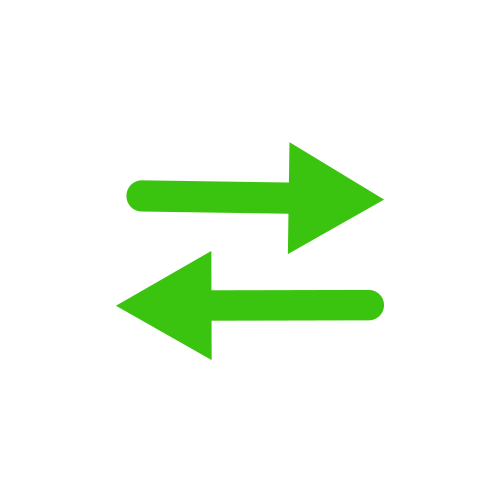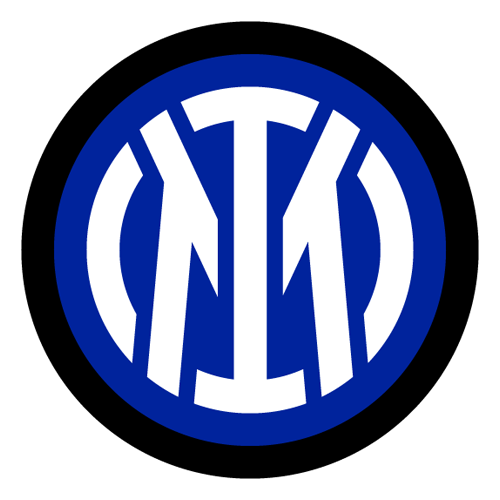 DIEGO GODIN, Free
Atletico Madrid grade: C+
Inter Milan grade: A
Allowing one of the world's best defenders to run out his contract is not great business by Atletico, even if they have already brought in replacements (see above).
The 33-year-old is not getting any younger, true, but he's still young enough to pen a three-year contract with Inter, who now have a rock at the back with plenty of experience to help instil Antonio Conte's defensive style on his new teammates.
This grade was pretty simple: Atletico's defence is worse without Godin, while Inter's has just got better.
June 29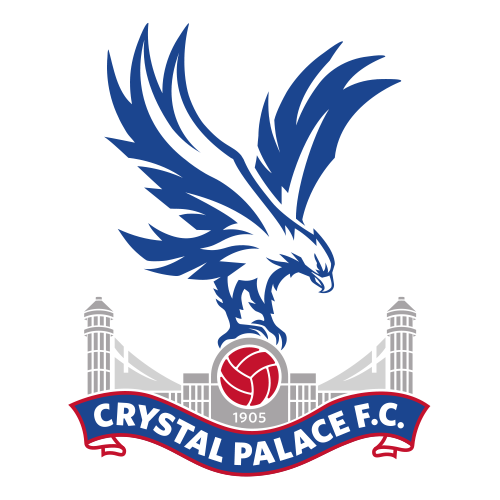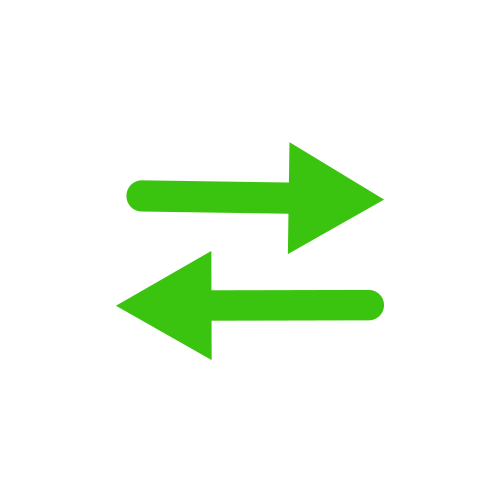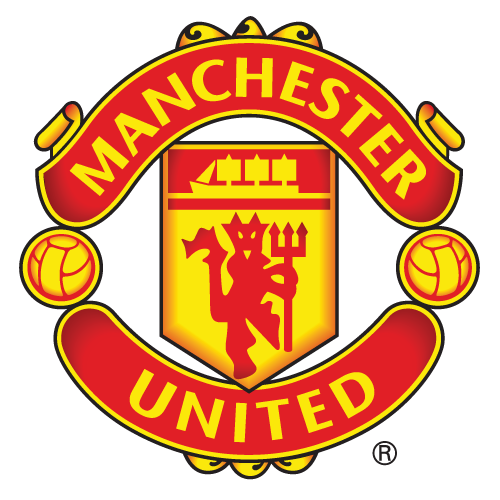 AARON WAN-BISSAKA, £50m ($63.4m)
Crystal Palace grade: A+
Man United grade: B-
This is a tough one. On the one hand you have a 21-year-old defender who wasn't even a right-back two years ago, with only one good season behind him at Crystal Palace, costing one of the leading clubs in the country £50m. But then he does have the potential to lock down the United right-back slot for the next decade.
Ultimately, £50m just feels like too much of a gamble when there were other more experienced players around like PSG's Thomas Meunier. Wan-Bissaka could be a revelation in the same way that Trent Alexander-Arnold has been for Liverpool, but it's an incredible price to pay for one so young and inexperienced.
Palace did everything right -- they sold one of their best assets for a fee that could bring them in three new players. They negotiated hard, turning down United's lower offers with ridiculous clauses inserted about possible add-ons if they win the Champions League, and held out for the price they wanted.
June 27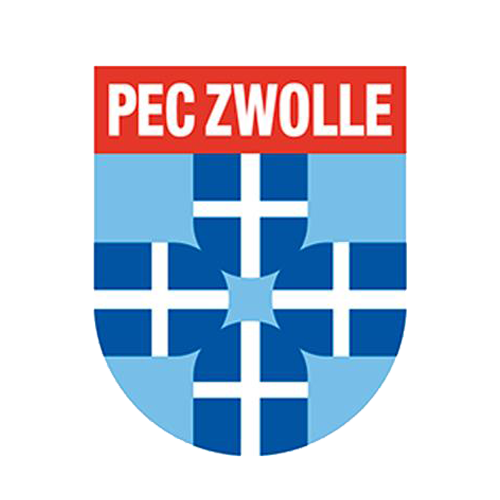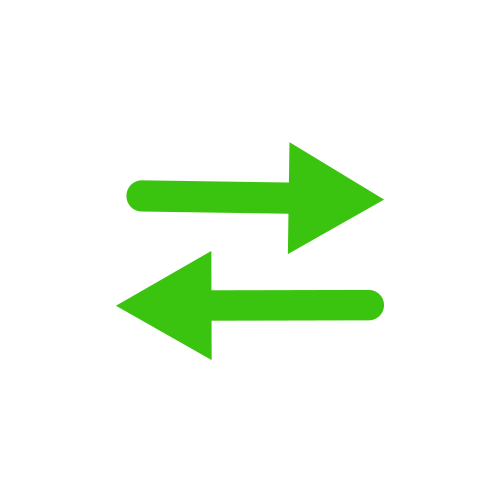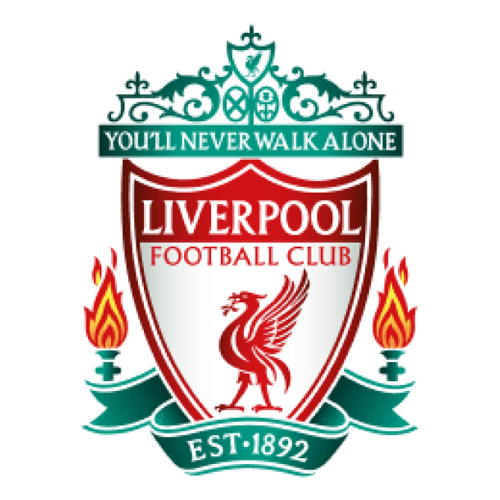 SEPP VAN DEN BERG, £1.3m (€1.4m/$1.6m)
PEC Zwolle grade: C
Liverpool grade: B
Van den Berg has been touted as one of the brightest talents in Dutch football and while the rest of Europe falls over to spend €75m on Matthijs de Ligt, Liverpool landed a 17-year-old with huge potential for a tiny fee.
Beating Bayern Munich and Ajax to his signature, the Reds will be pleased he can develop with the help of Virgil van Dijk. While fellow Netherlands under-19 international Ki-Jana Hoever is also tipped for big things and the pair could form the basis for Liverpool's defence for the next decade.
Zwolle could do little when Liverpool came calling and did well to include £3.1m in add-ons, based on his performances at Anfield. But they may wish they had help onto him for a bit longer to drive his price up.
June 25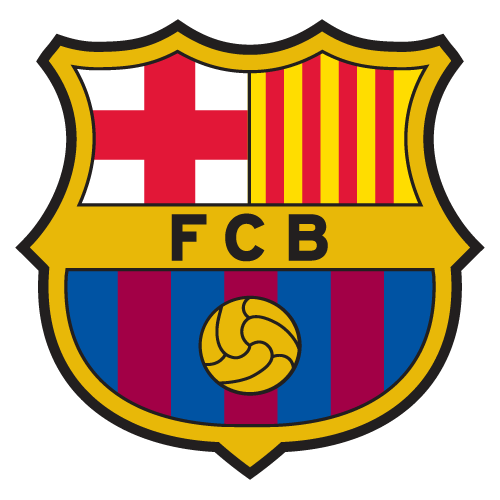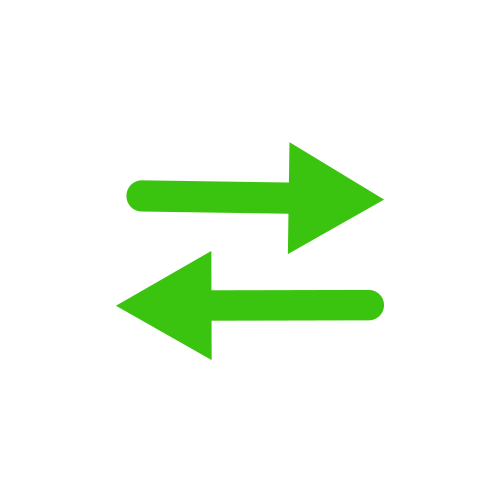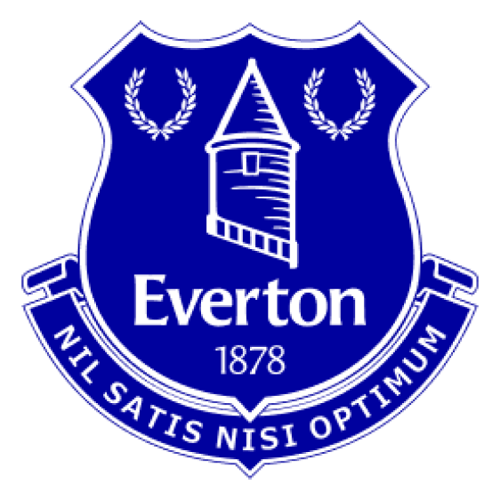 ANDRE GOMES, £22m (€25m/$28m)
Barcelona grade: B
Everton grade: B+
Everton did the old "try before you buy" as they had the Portugal midfielder on loan last season and he impressed enough for them to want to sign him on a permanent deal.
Given he joined Barcelona for €35m in 2016, the 25-year-old is a decent deal for Everton and they now know what he can do in the Premier League. They'll just expect him to do the same again.
Barcelona were happy to get anything for a player who has no future at Camp Nou and can reinvest the money into the rest of their squad. But ultimately they lost money on this deal.
June 12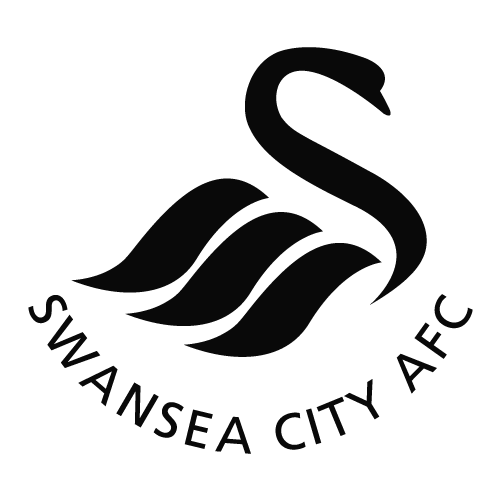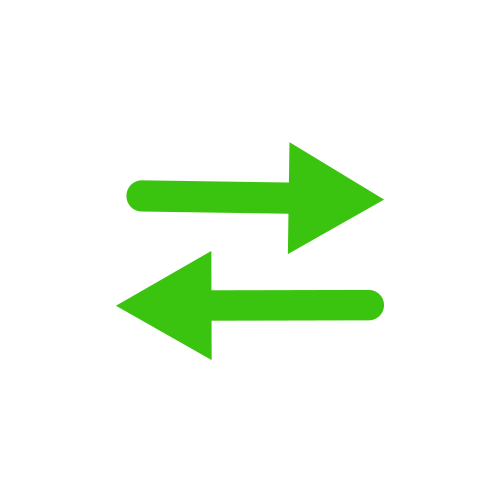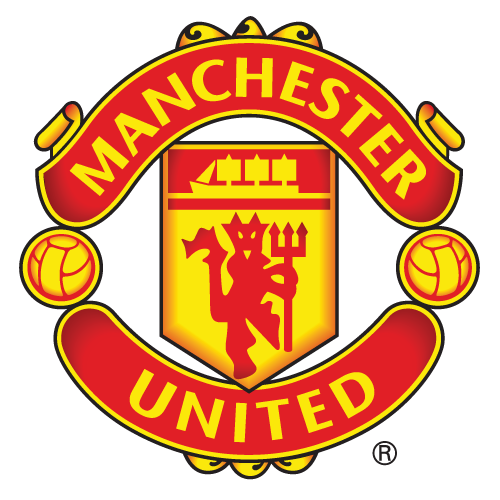 DANIEL JAMES, £15m ($19m)
Swansea grade: B
Man United grade: B
James is only 21, so a sign of how Manchester United are looking to buy this summer under Ole Gunnar Solskjaer. For an initial fee of around £15m, potentially rising to £22m, it's a bargain for a player who has plenty of room to grow. However, it's also a gamble given he's never played in the Premier League before and has only one full season in the Championship under his belt.
It's not a signing that is going to immediately put United back in contention for the title, but it's one that can get them back on the right road.
Swansea could have let James join Leeds for £8.5m in January, but held out and his price has doubled. Could they have held out even longer and pushed the price up even more? Perhaps... but it's still a decent deal for them.