With half of the 2019 MLS season gone, what are the realistic goals for all 24 teams with the secondary transfer window opening ahead of the final months of the season? Here are the biggest questions facing each club.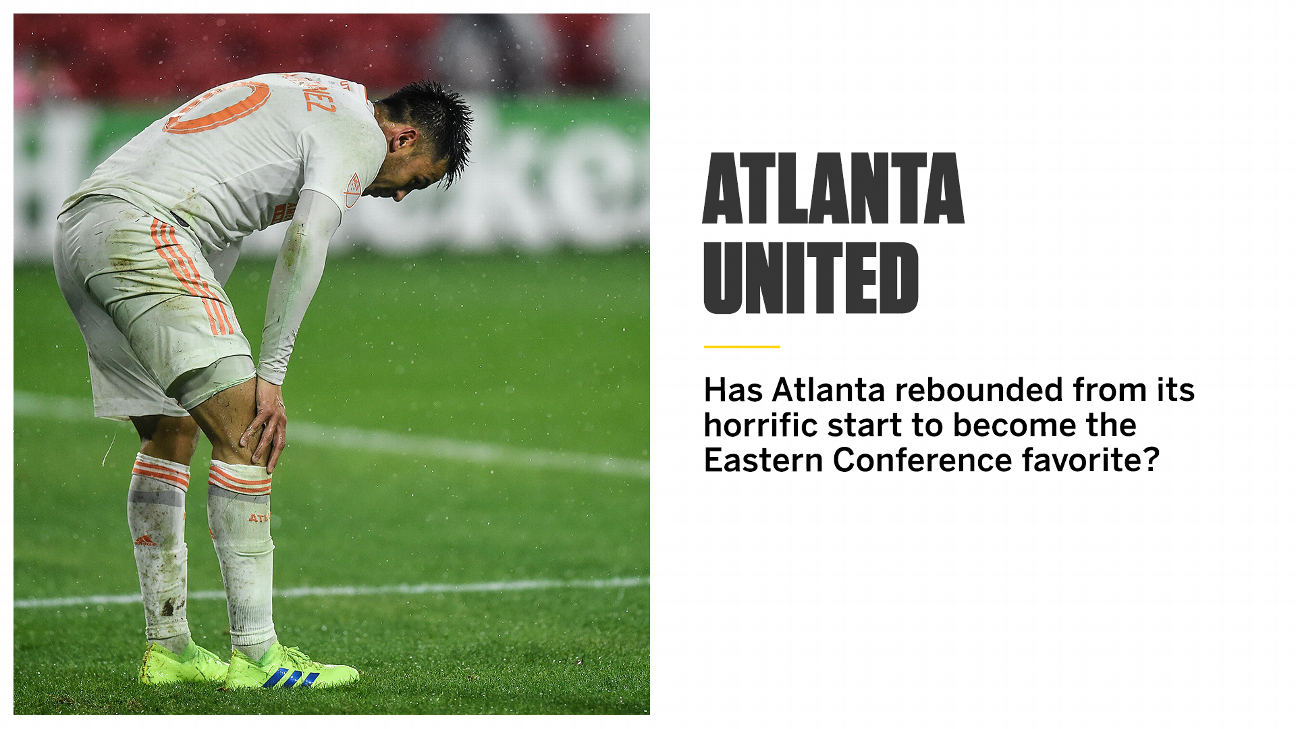 It has not been boring in Atlanta. Just weeks into the season, many Atlanta United fans wanted new head coach Frank de Boer's head on a platter, but slowly the Dutchman got things turned around and suddenly the 2018 champions are just two points out of the top spot in the Eastern Conference. De Boer has already said that the team will be active during the transfer window; adding full-back depth would help make for a strong second-half push.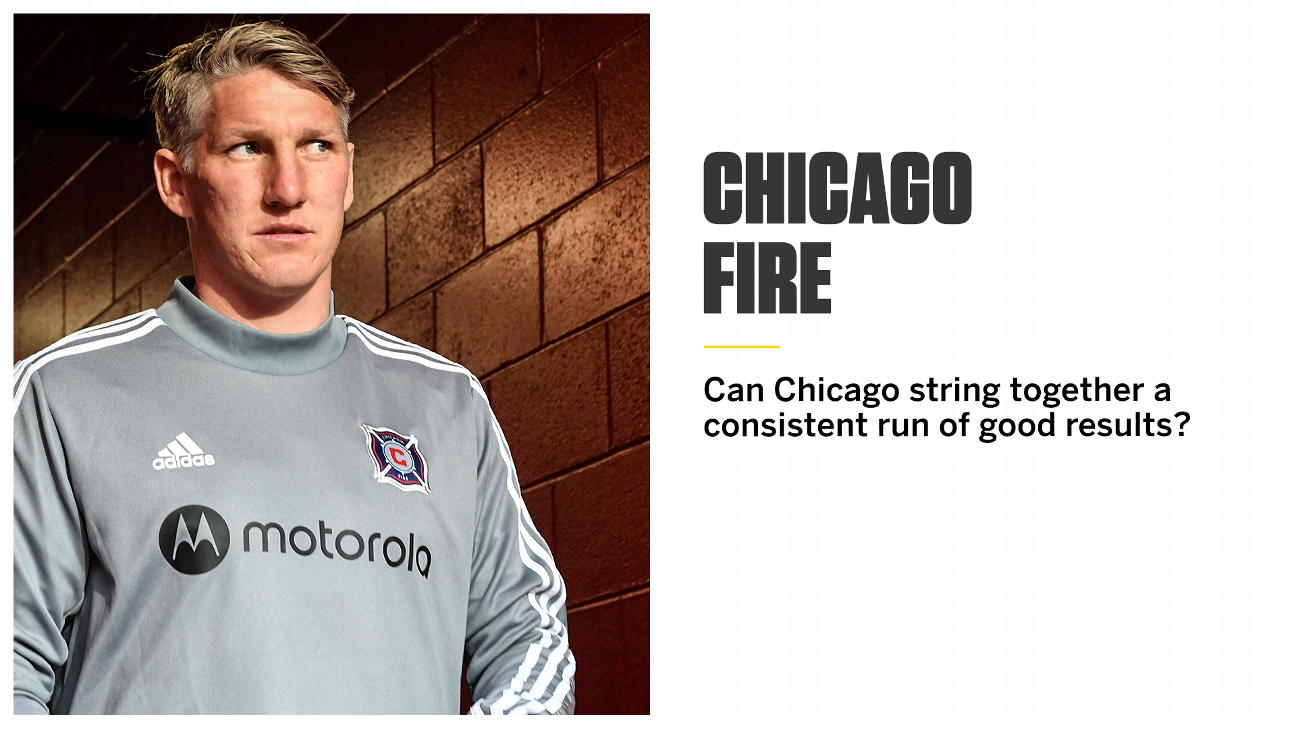 The Fire are a tough nut to crack. One game, they will look great, as in the 2-0 victory versus Minnesota United, and then the next they'll drop a clunker. See: Chris Wondolowski's four-spot in San Jose. Therefore, it's no surprise Chicago is mired in the middle of the Eastern Conference. What would certainly help Veljko Paunovic's team is reinforcements in defense and for Nemanja Nikolic to find his finishing boots. The Hungarian has just five goals.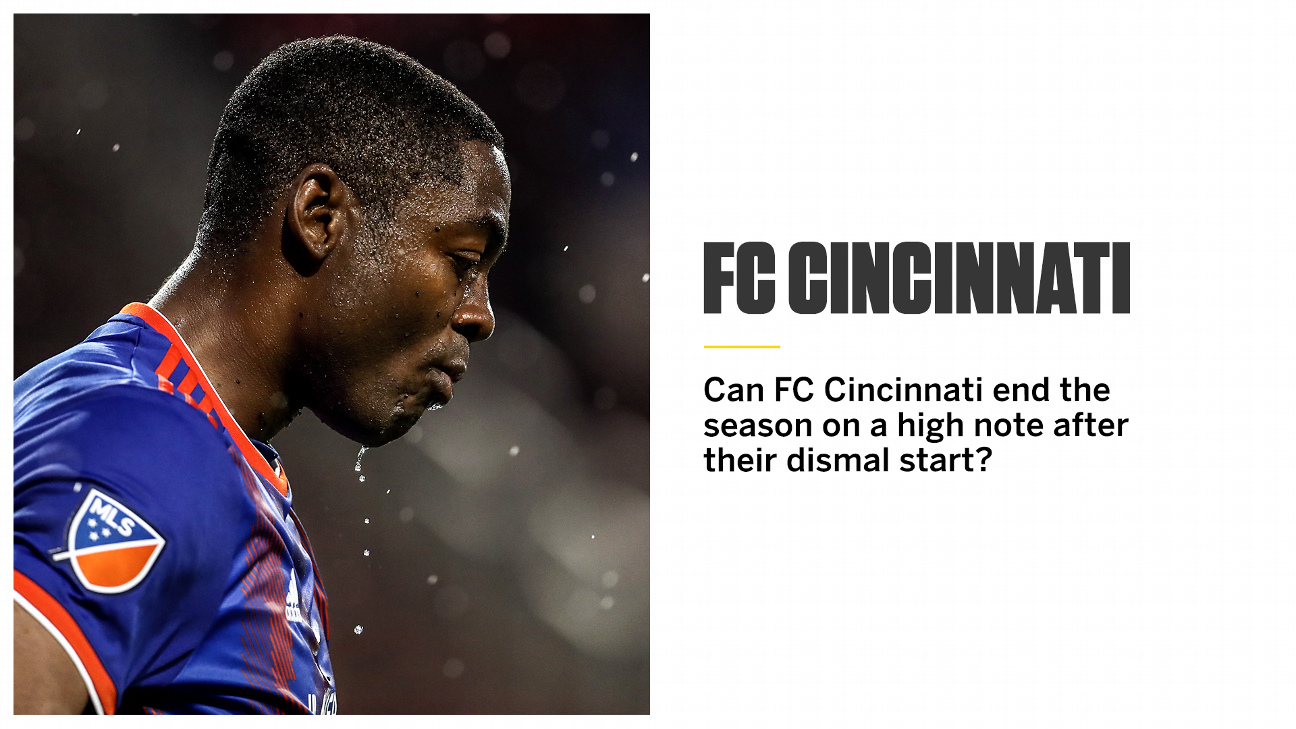 Expansion seasons are never easy, yet Cincinnati has somehow turned an already difficult situation into a nightmare. Former coach Alan Koch, who was fired in mid-May, never really had much of a chance after the club failed to hire a true general manager -- club president Jeff Berding filled that role until recently -- resulting in a stockpile of defensive midfielders and hardly any attacking talent. A new GM is now in place in Gerard Nijkamp, as is interim coach Yoann Damet, but FC Cincinnati would certainly help itself out by adding a goal scorer this summer.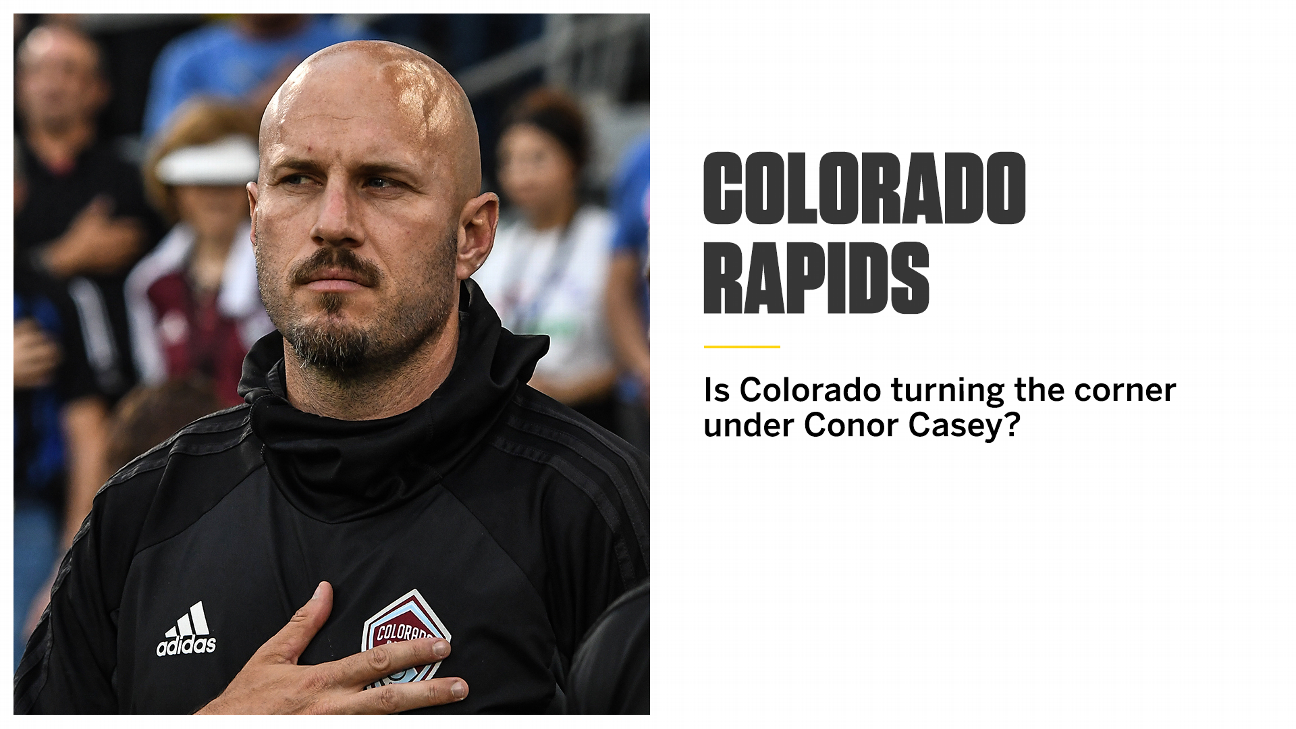 Colorado was as bad as it gets in MLS. No wins, eight losses and two measly draws was all the Rapids could point to after 10 games. Anthony Hudson was given the heave-ho and in came Conor Casey, who has made Colorado a younger, more dynamic side with a direct brand of soccer that is getting results. Colorado could still use help in all areas, especially defense, but things are looking up for the first time in a while in the Rocky Mountains.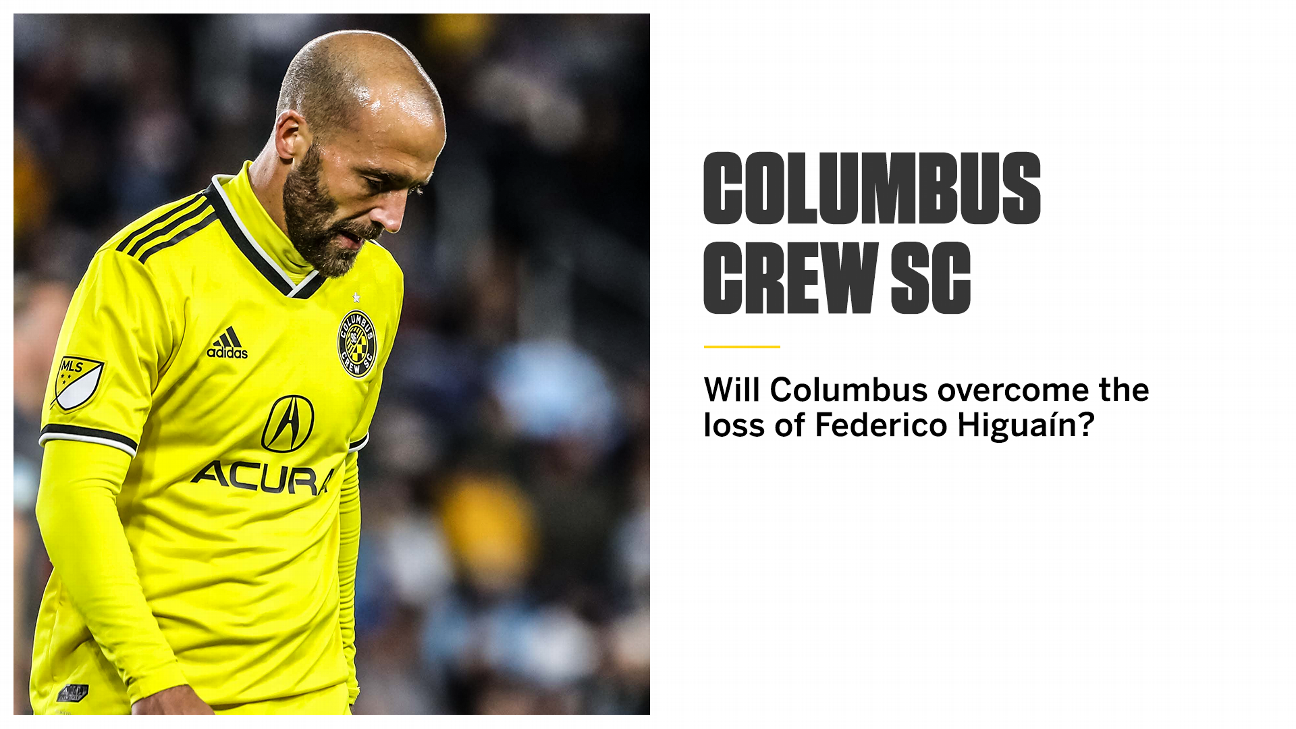 Injuries take a toll on every team, but Columbus has been stung particularly hard in 2019. First, it was flying full-back Milton Valenzuela going down with a season-ending knee injury in preseason, and now table-setter Federico Higuain is out for the second half of the season. The Columbus attack isn't one to make opposing defenses nervous, so if the Crew want to be in the midfield mix, they'll be wise to find a playmaking fill-in for the Argentine.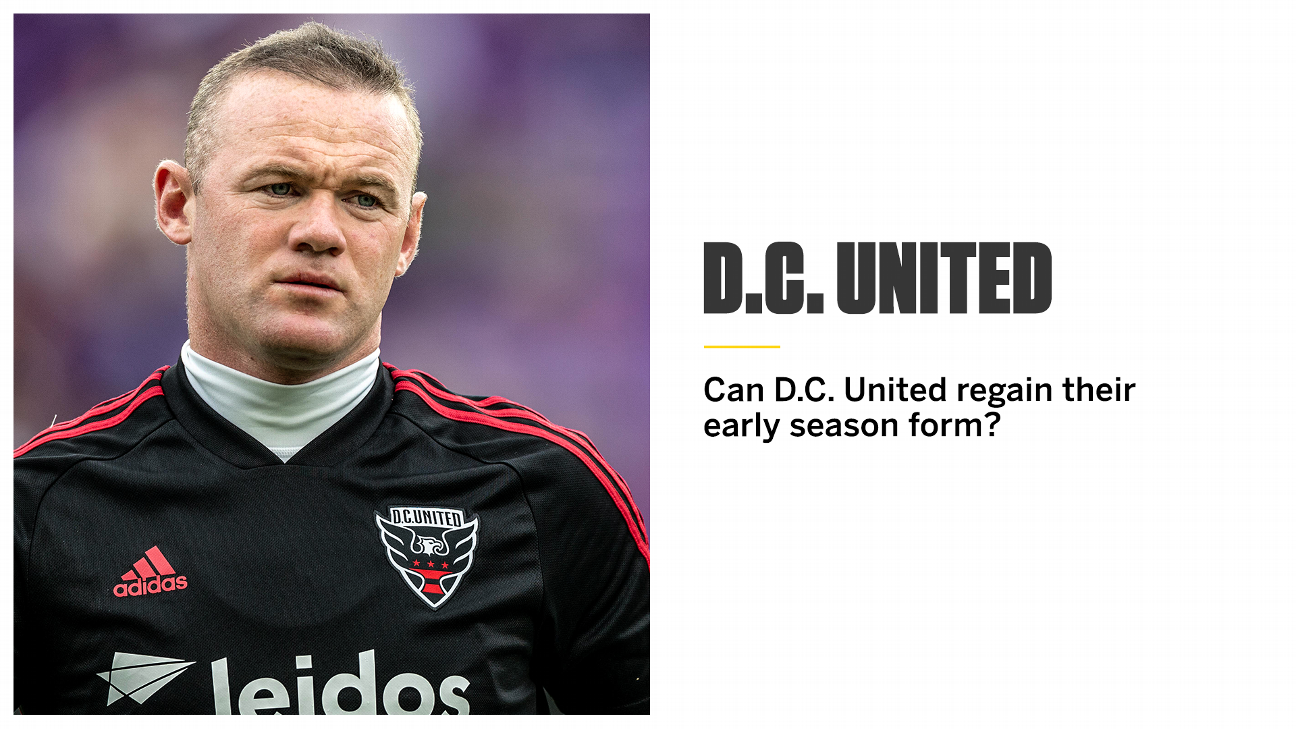 D.C. United enjoyed a strong start to the season, but has tailed off in recent weeks and faces some serious questions to start the international breaks. For all the talk of the Luciano Acosta-Wayne Rooney partnership, D.C. sure could use a true No. 9 to complement Rooney and also add some depth. If things continue to trend downward and coach Ben Olsen can't sort out the right formation, it could get ugly in the nation's capital.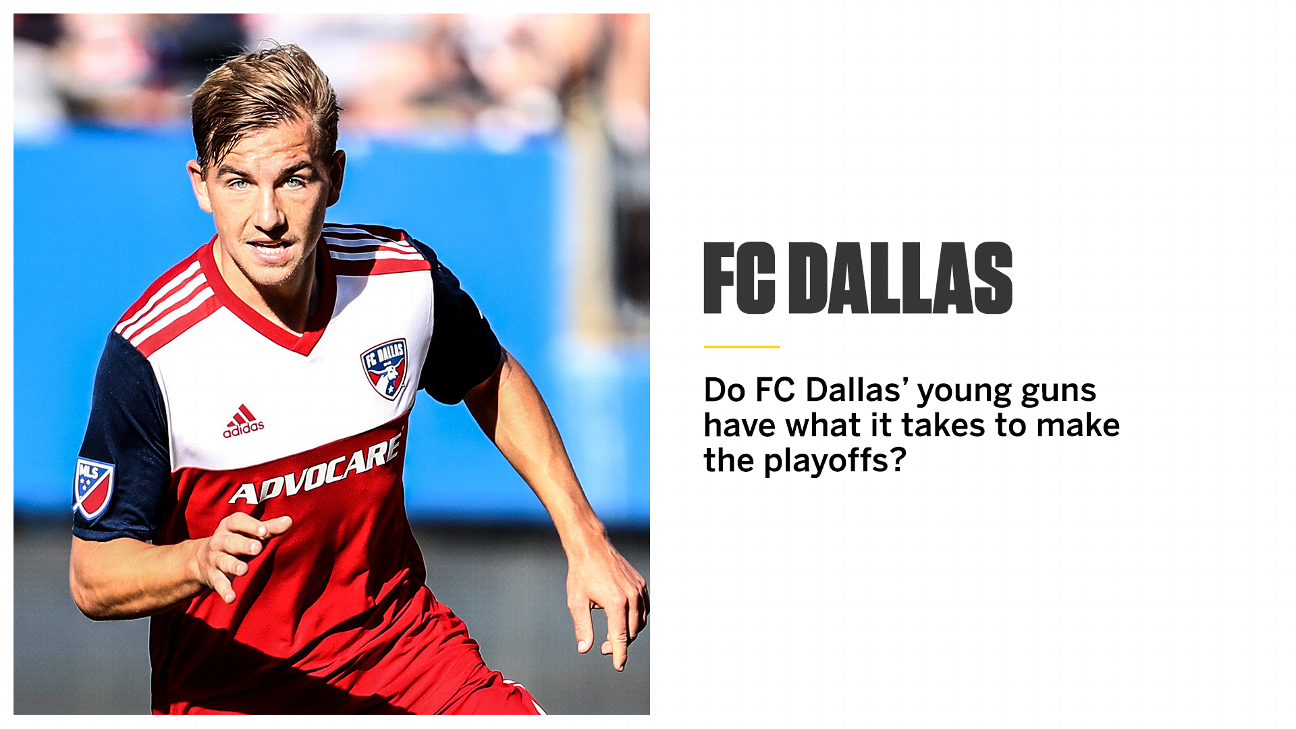 Before the season, FC Dallas made it clear that it was going all-in with its youngsters, and it has resulted in a top-five first half of the season. Once everyone is back in tow from international duty, Dallas' ability to tap into its flourishing youth system will provide enough depth to keep the Texans competitive, assuming the likes of Paxton Pomykal or Edwin Cerrillo are not sold. Nevertheless, Dallas could still use some more help up top.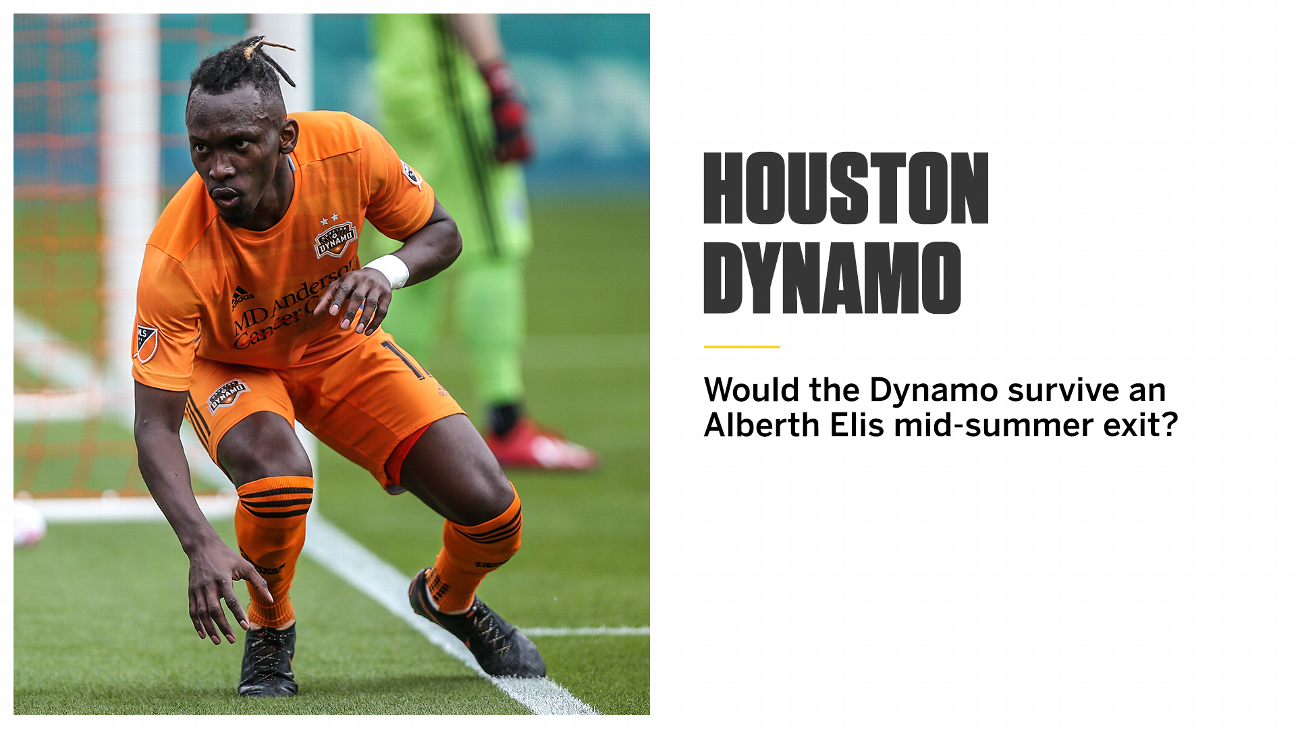 The Dynamo are very much in the mix for a postseason berth and playing some of the best soccer in the West. But things could change drastically if Alberth Elis were to leave midsummer for Europe. The Honduran forward almost ended up in Turkey over the winter and no doubt he'll have suitors this summer. Considering the Dynamo have lost four of the past five matches in which Elis did not appear, losing the Catracho would do damage.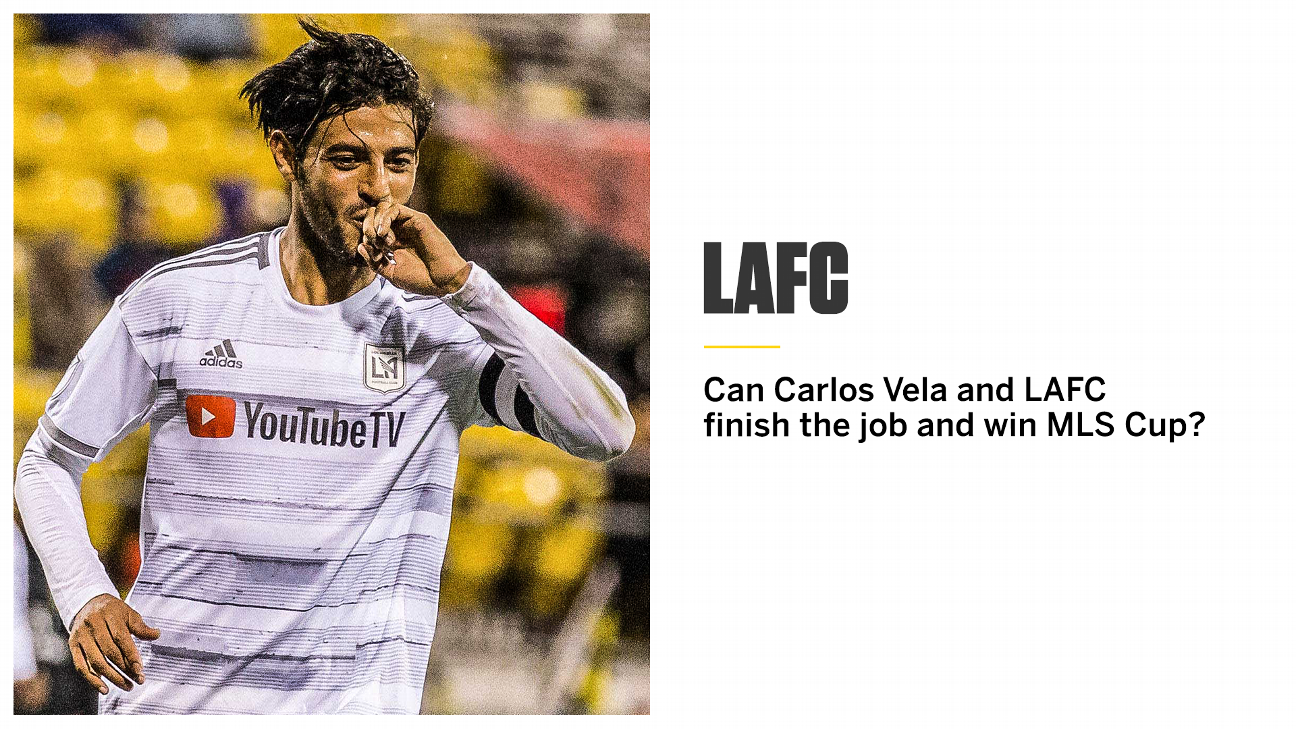 It is all there for Carlos Vela and LAFC to win MLS Cup in 2019. They have been the best team in the league this season, boasting the most prolific attack, along with having one of the stingiest defenses. At this rate, the only thing standing in their way is an injury to Vela, which is not out of the realm of possibility considering the crunching tackles he has sustained of late. But if the Mexican forward stays healthy, it's LAFC's to lose.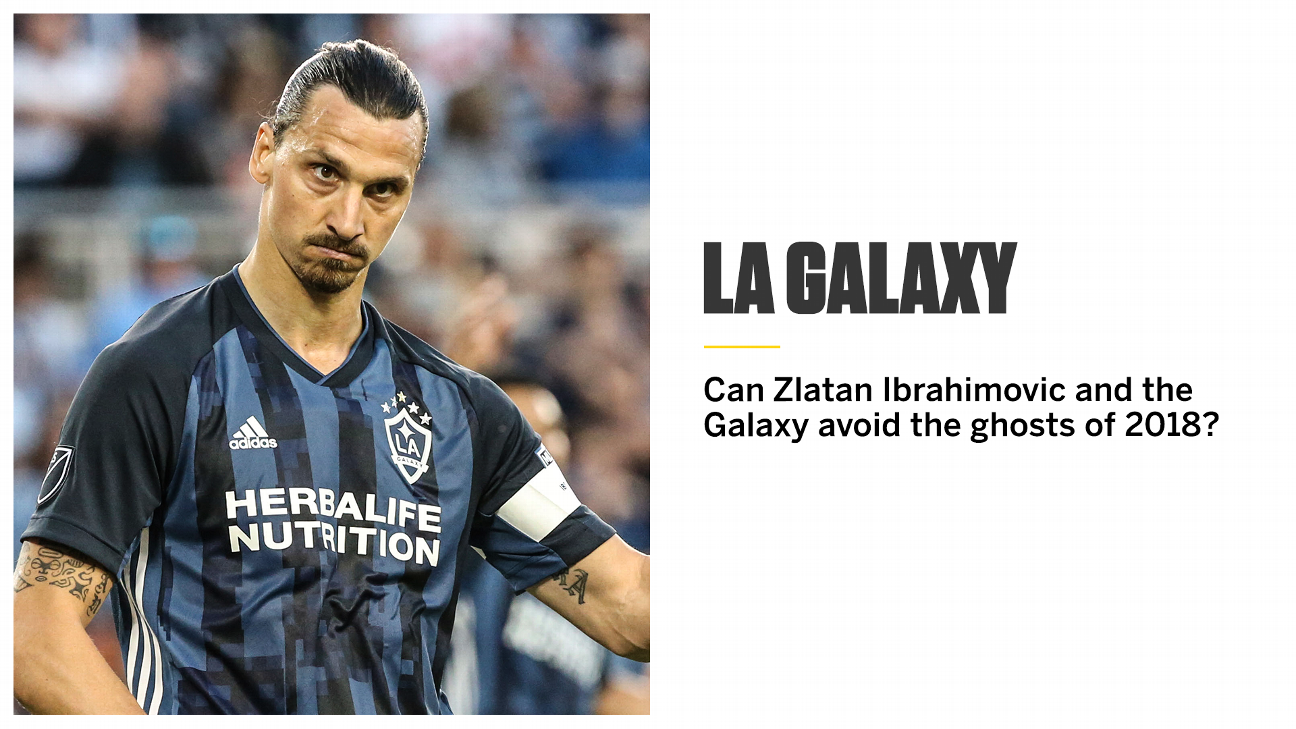 After a dynamite start to the season -- seven wins from the first nine -- the Galaxy plummeted back down to earth with a four-game losing streak and have reverted back to the inconsistent form of a year ago that cost them a playoff spot. For the Galaxy, it all comes down to defense. The offense will always be there with Zlatan Ibrahimovic, but the back line has been found out in the past month.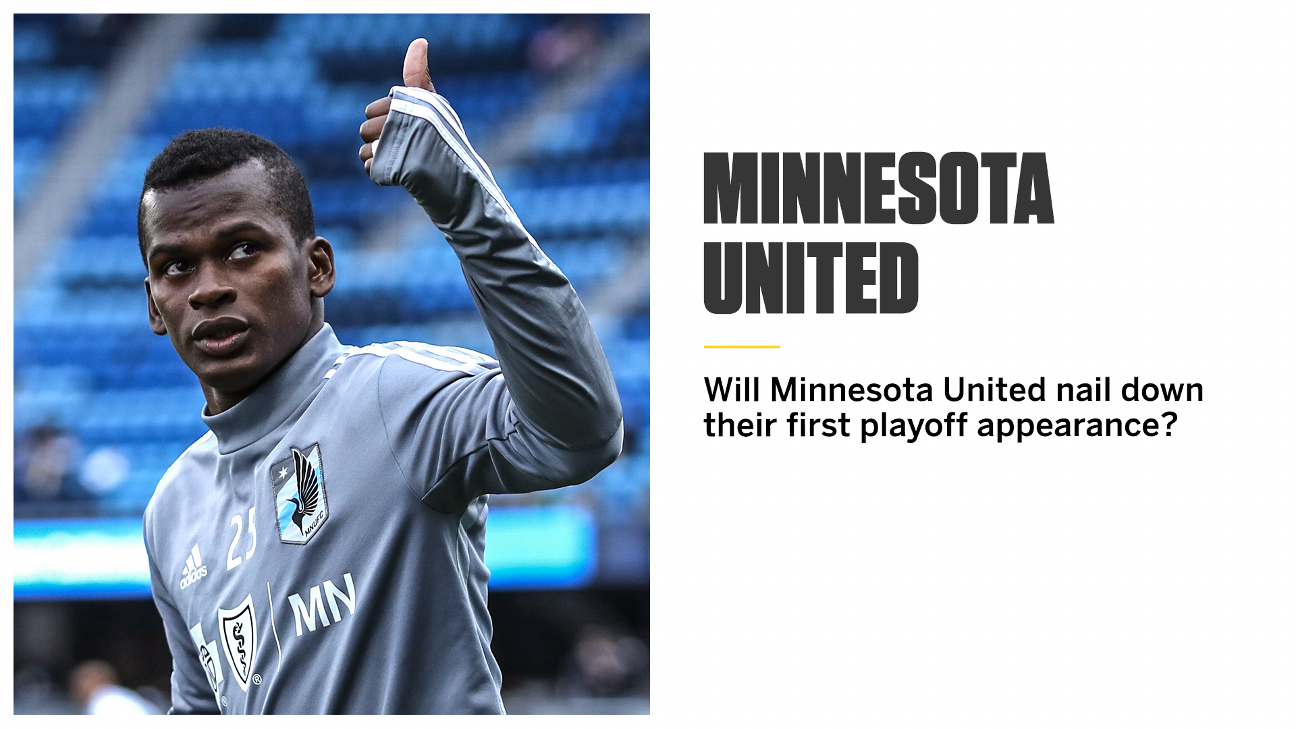 The jury is still out on Minnesota. The Loons are loads better than their first two seasons and have vastly improved in the back, but the goals have dried up recently for Darwin Quintero and Angelo Rodriguez. One gets the sense that Minnesota needs some punch in midfield to help spark things. Quintero and Rodriguez are proven goal scorers, but if the link isn't there from midfield, it'll be tough for the two Colombians to help Minnesota reach the postseason.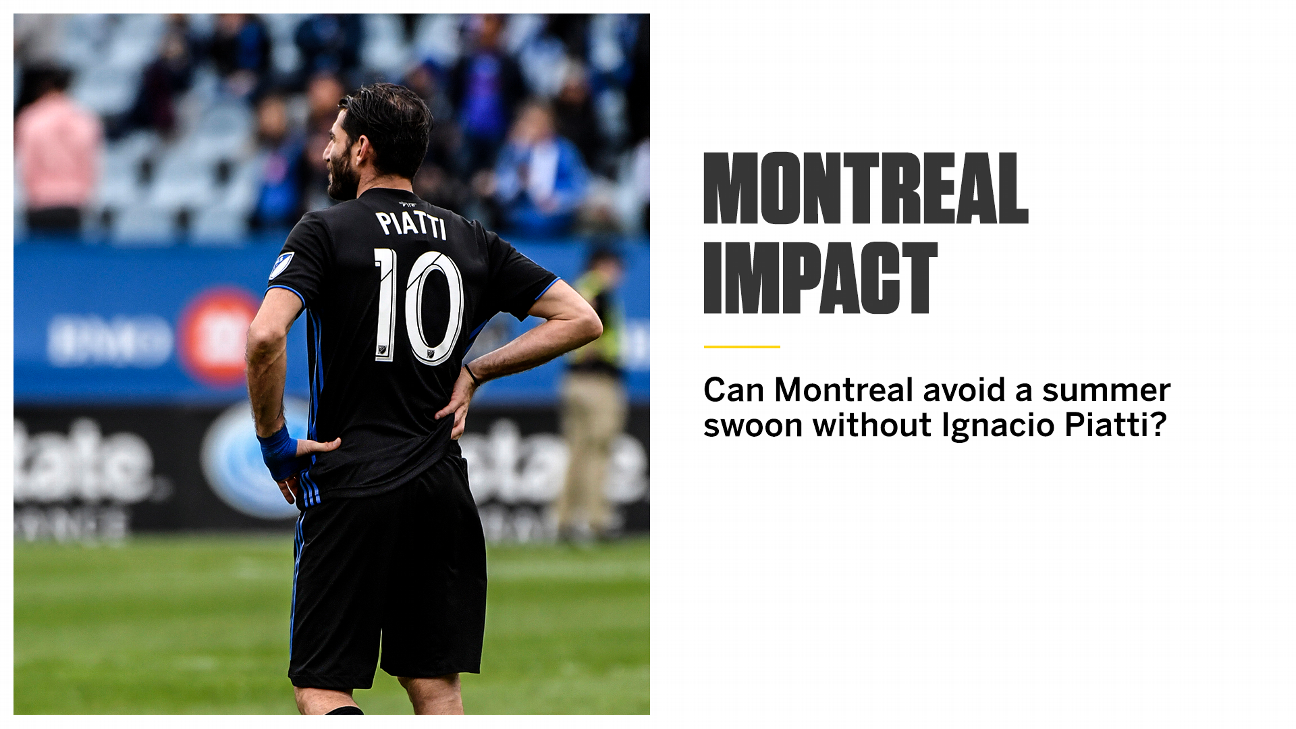 This might well be Ignacio Piatti's final season in MLS, and unfortunately it's starting to look like a cameo. The Argentine missed 10 games at the start of the season and is now out until the end of summer, leaving Montreal without its primary playmaker. However, the Impact have found their way without Piatti, and in an Eastern Conference where there is parity galore, the Impact have already proved they can survive another Piatti absence.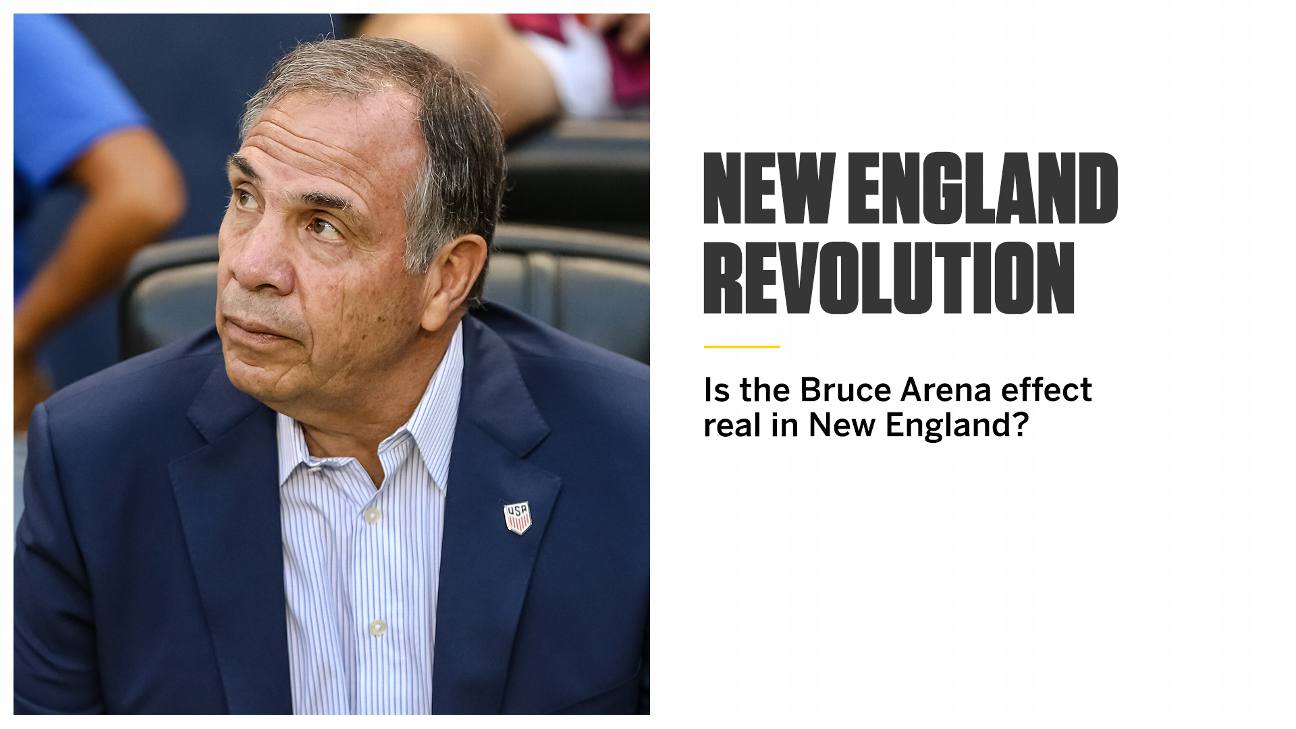 It would be hard to say "no" to the question. The Revs have vastly improved since Brad Friedel was axed, and the 2-1 win at the Galaxy last week was a sign that the Revs are reborn under Big Bruce. That's not to say they'll make a playoff run and that they don't need to address their weaknesses, like at center-back, but New England will be a much more difficult opponent in the second half of this season.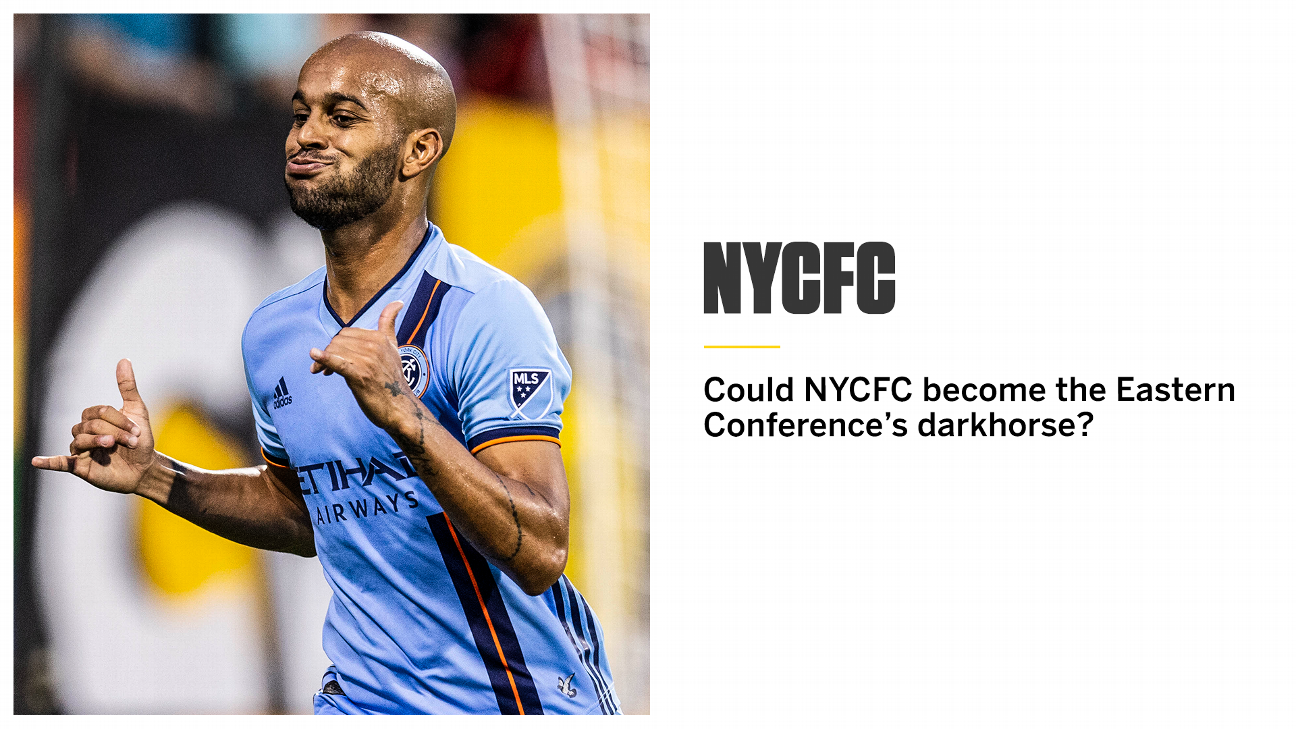 The Spanish have a word for teams that, for whatever reason, play to a lot of draws. It's "empatatis," the disease of constantly drawing. But for NYCFC, it shouldn't be construed as a negative. It has eight draws out of 14 games, with four of those coming on the road. That's certainly not the worst formula to stick to come playoff time, and with such a deep squad, NYCFC will be a difficult out in the East.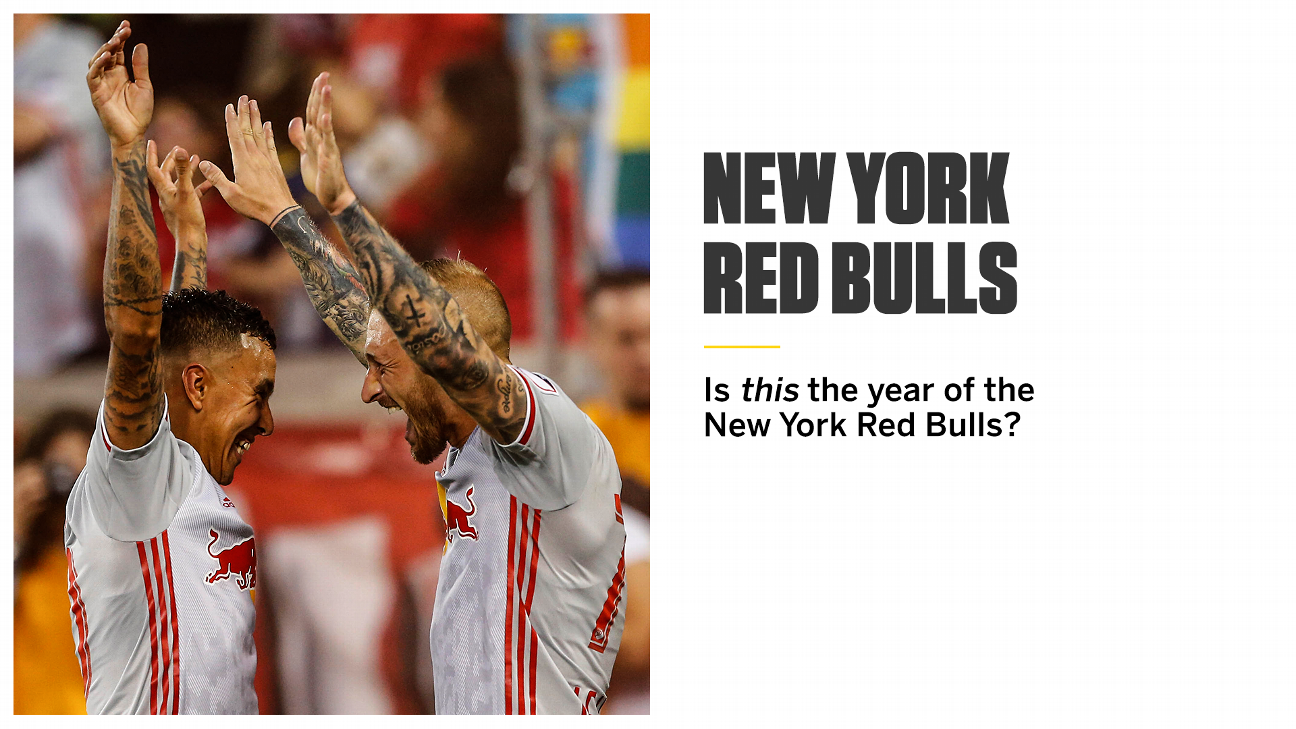 About two months ago the notion of the Red Bulls being back among the conference's top teams was ridiculous, yet here they are once again positioning themselves as a contender. The summer could pose challenges though, particularly if midfielder Kaku and/or full-back Michael Murillo is sold. If that happens, they'll be busy to fill the void. However, with an open designated player spot, they can go big if they want. If the squad stays intact, though, there's no reason why they can't reach MLS Cup.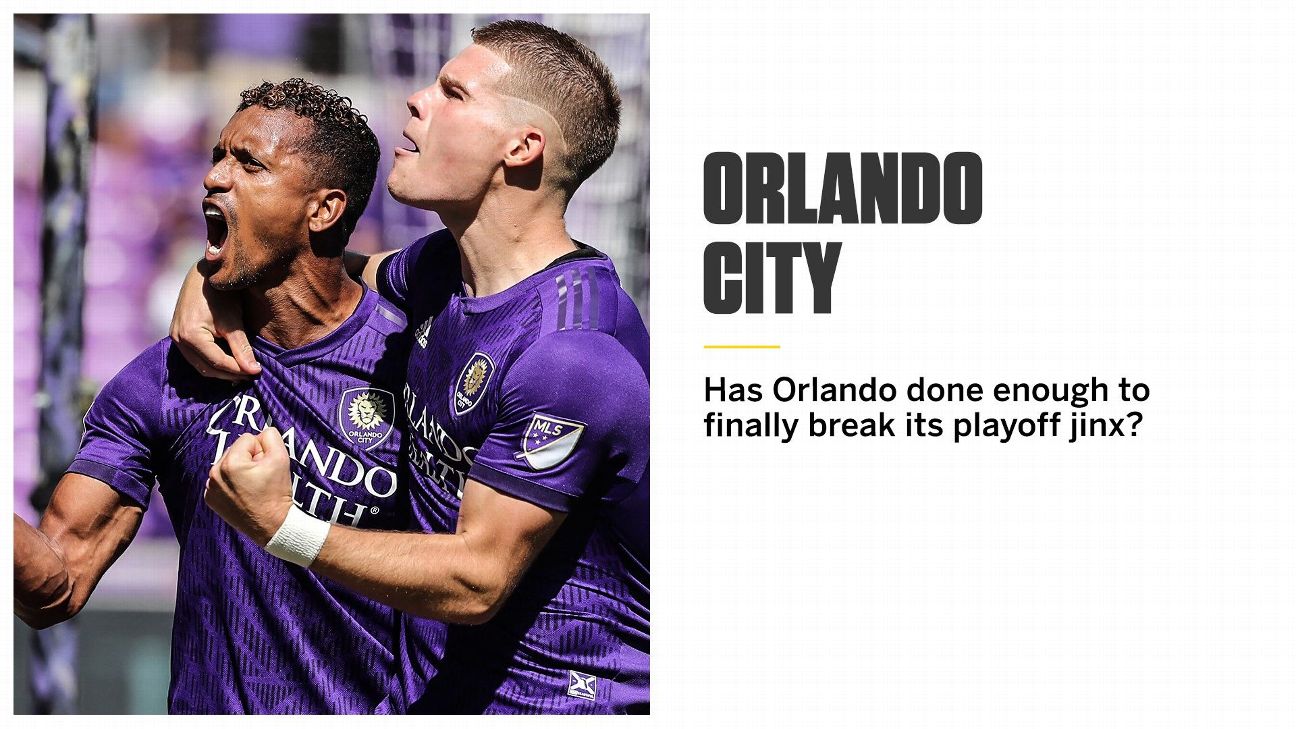 By the looks of it, this is going to come down to the wire. Orlando is going to be fighting with the likes of Toronto, Chicago and Columbus for that final spot, and there is nothing to suggest that Orlando will break its 2019 tendency of "win one, then lose one." The Lions could use some defensive depth, but more important would be an uptick in form from midfielder Cristian Higuita and Dom Dwyer getting back his goal-scoring groove.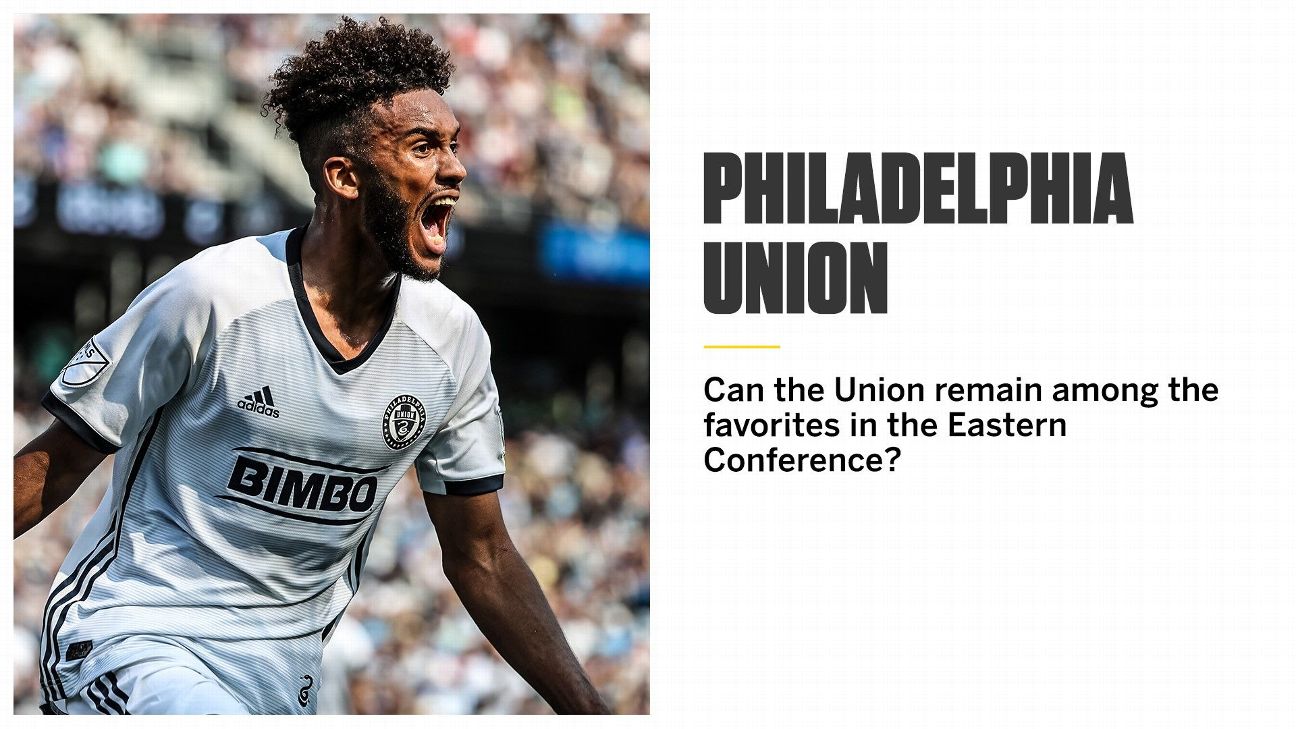 The Union deserve a lot of credit for the first half they have produced. Marco Fabian was the biggest signing in team history, but injuries and suspensions have limited the Mexican playmaker. More improbably, Philly is doing it without a true goal scorer. The team's leading scorer? David Accam, who is now with Columbus. Through it all, Philly has persevered with a steady defensive play and spread-the-wealth scoring. That should keep it among the East's elite until playoff time.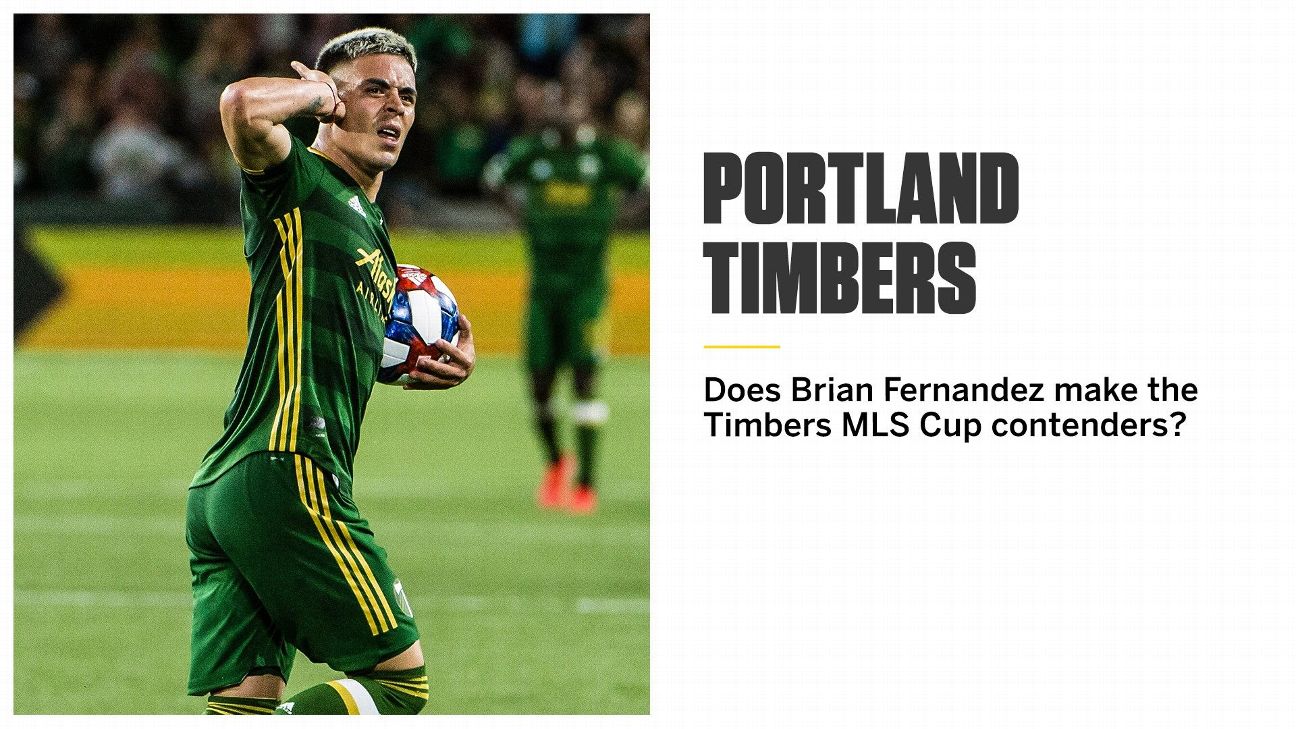 Yes, yes and yes. The Timbers have the striker they need to make a run out West. Brian Fernandez has been nothing short of spectacular thus far in MLS, with four goals in three games, and with countrymen Diego Valeri and Sebastian Blanco ready to serve him with chances, Fernandez is going to go on a tear. If Portland can add some defensive help this summer, it will have the horses to take on LAFC.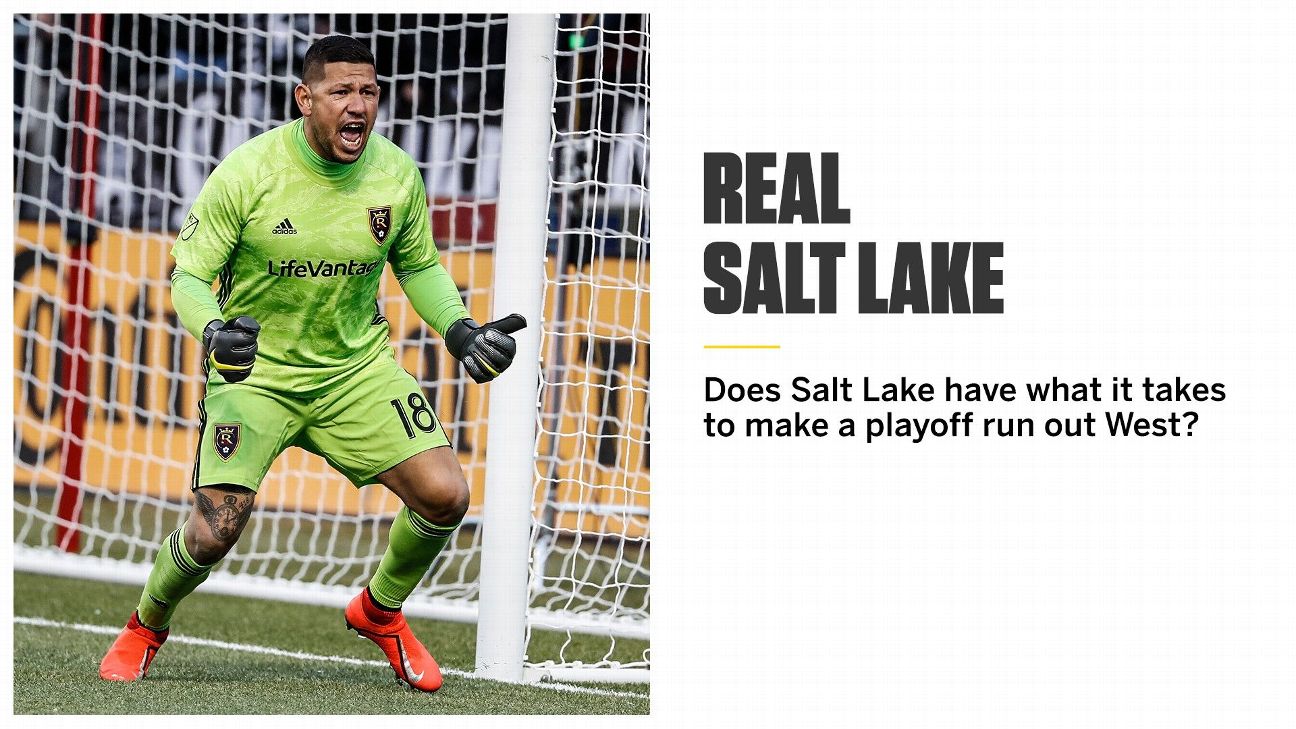 It is no surprise that RSL falls into the category of "which team is going to show up tonight?", like being the Orlando of the West. Mike Petke's bunch can look great, as in a 2-1 home win vs. Atlanta, or drop a clunker, such as the 4-0 loss to the Red Bulls. There is noise of Joao Plata moving to Liga MX, and if that happens, RSL should try to bring in a playmaker to complement Albert Rusnak. Otherwise, it will be be one and done in the postseason.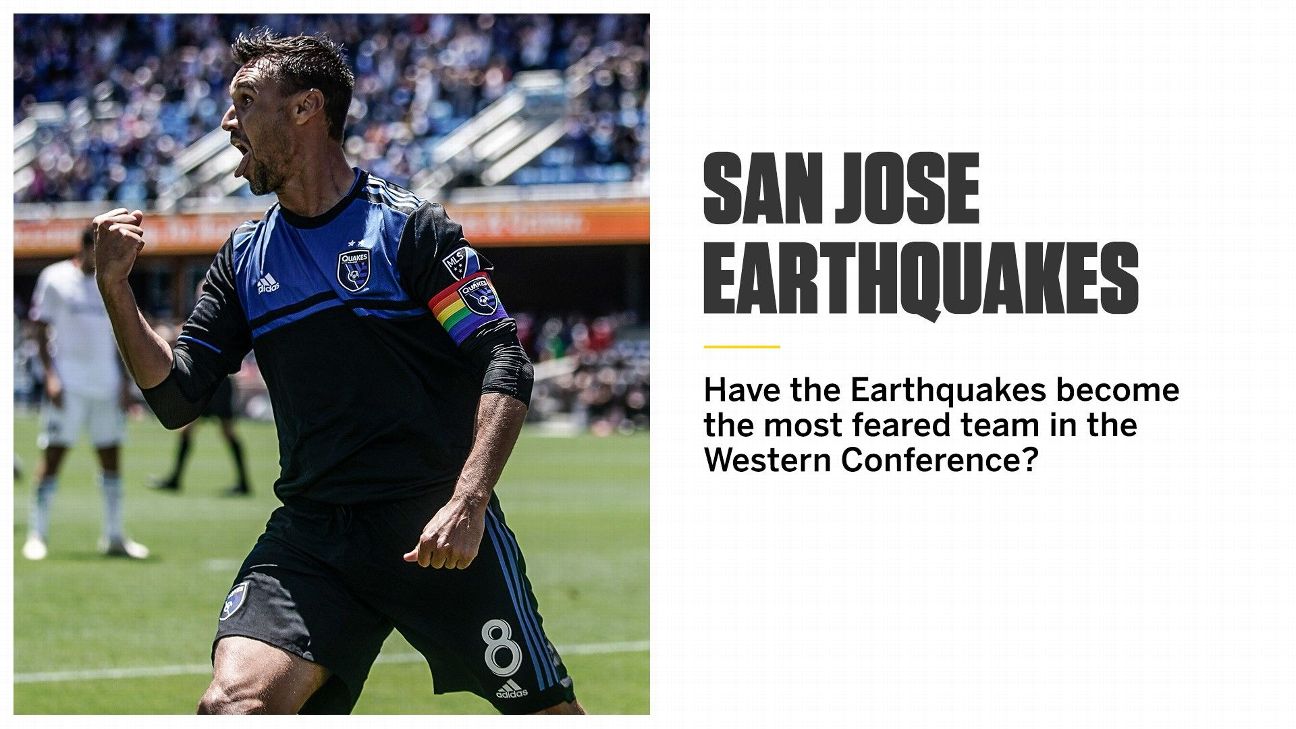 After an awful start, San Jose has found its stride under new coach Matias Almeyda, and the seemingly improbable prospect of making the playoffs is now a real possibility. Chris Wondolowski's torrid scoring pace won't last forever, but regardless, the Earthquakes are going to embody their coach's "never give an inch" mentality and make life torturous for opponents. This is the last team you want to face with something on the line.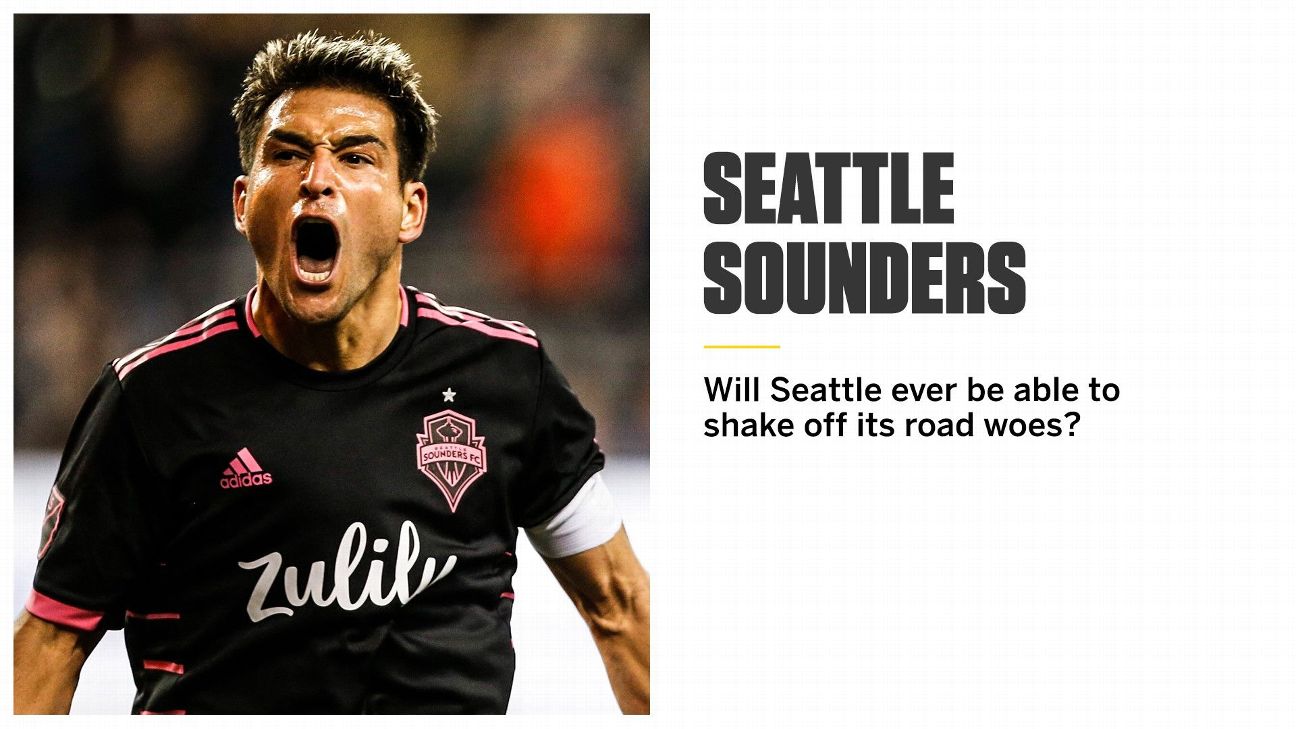 While the Sounders have been their usual stellar selves on home soil, the road has been a different story. Not helping things is the rash of injuries suffered, especially in defense. In past summers, Seattle has dipped its toe into the attacking pool, but this season some reinforcements are needed in the back. Once those are in tow, Seattle should be able to make hay away from home, which, as it knows from its 2016 championship season, is a necessary trait.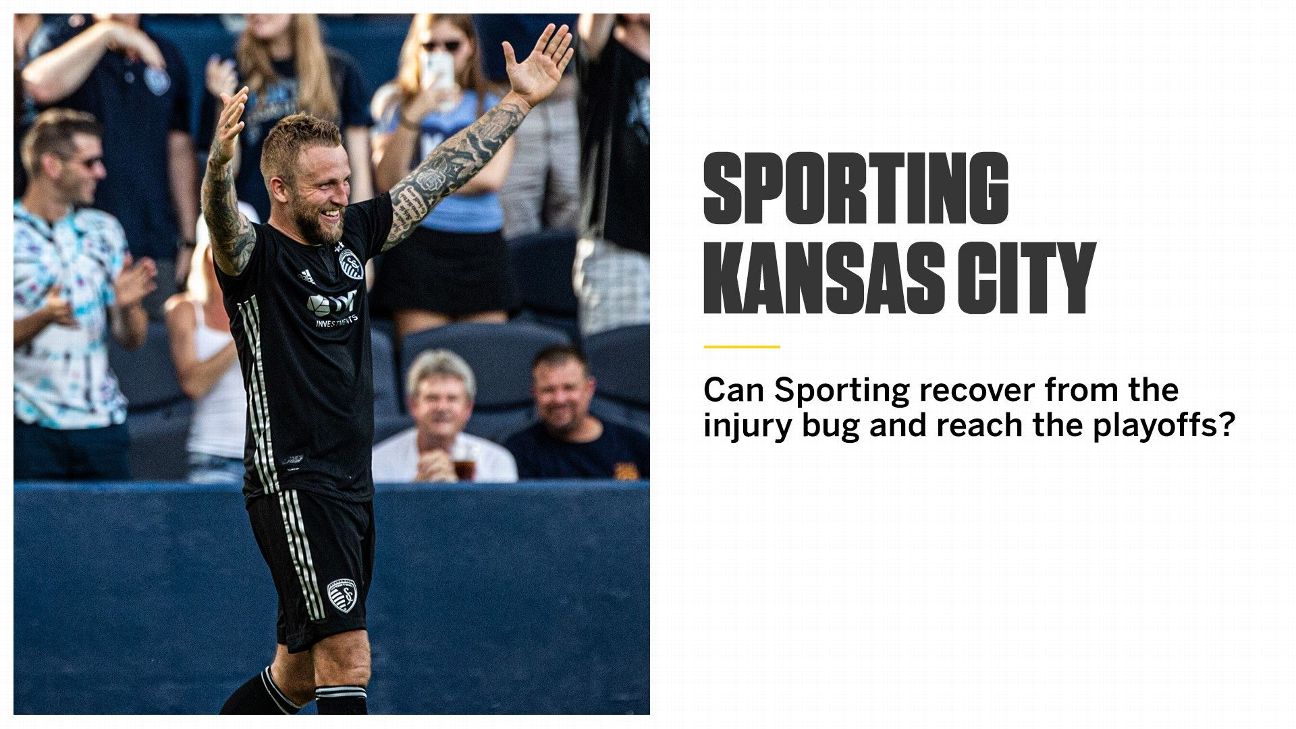 Another team afflicted with injuries, the international break is warmly welcomed by Sporting Kansas City coach Peter Vermes. Once key starters such as Roger Espinoza and Matt Besler are back from injury and attackers Johnny Russell and Krisztian Nemeth return from international duty, Sporting should be poised to rise up the table in the West. That said, some depth in defense and midfield would be wise if/when the injury bug strikes again.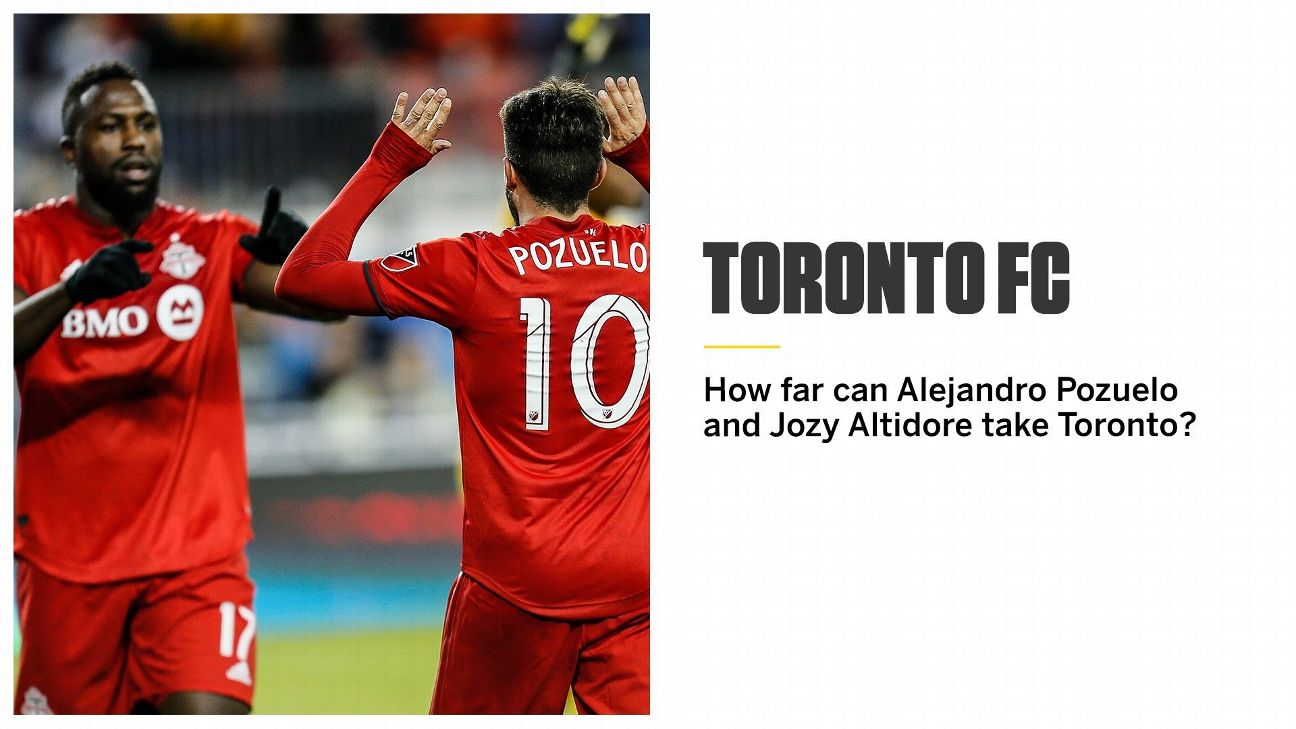 As mentioned before, Toronto is waging a playoff battle right now with the likes of Orlando, Chicago and Columbus. The Reds have the advantage of boasting the best forward line of the four in the form of Alejandro Pozuelo and Jozy Altidore. Oddly enough, a combination of injuries, suspension and international duty has limited the pair being together on the field, but assuming the latter stays healthy through the Gold Cup, TFC will be well equipped to make a lot of noise in the East.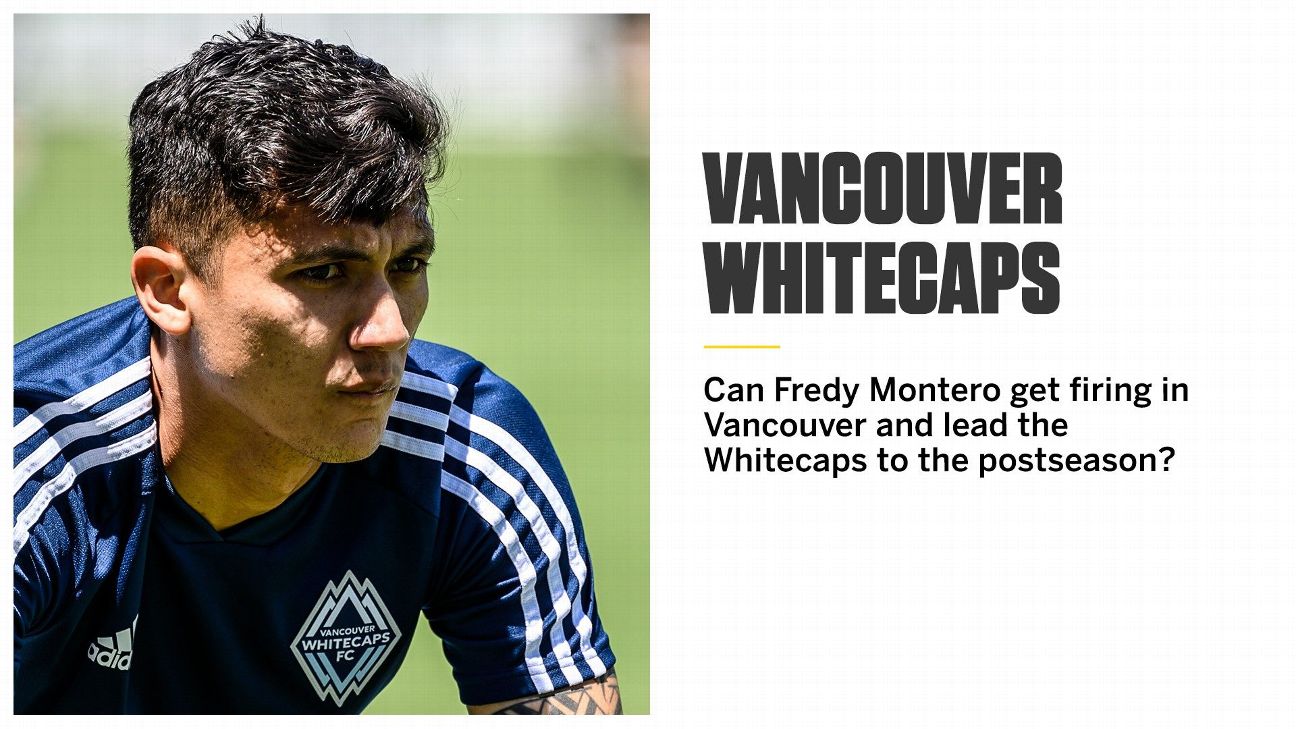 Perhaps no team will welcome the summer transfer window more than Vancouver, which has just 17 goals in 2019. The defense is quite solid, but new arrival Fredy Montero has not provided as many goals as hoped for, but it's not as though he's getting the proper support from the likes of Lass Bangoura, Lucas Venuto and Joaquin Ardaiz. It will be crucial for coach Marc Dos Santos to lure another attacking player to BC Place to help ease the burden on Montero's shoulders.