MOSCOW -- The United States might not be participating in the World Cup, but it pulled off a historic victory in Russia all the same: The globe's biggest sporting event is returning to the U.S.
In a long-anticipated vote on Wednesday, the joint bid of the U.S., Mexico and Canada defeated Morocco, its only challenger, as 200 national soccer federations cast their ballots to cap FIFA's annual Congress.
The three-nation bid captured 134 votes, with Morocco earning 65 from the panel and only Iran choosing neither option. Cuba, Slovenia and Spain (whose delegation was in Krasnodar, Russia, handling its coaching situation) abstained.
"This is an incredible, and incredibly important, moment for soccer in North America and beyond," said Carlos Cordeiro, the president of U.S. Soccer.
The 2026 tournament will feature an expanded field of 48 teams -- the current field has 32 -- and will mark the first time in FIFA's history that a three-nation bid has been awarded the showpiece event.
The joint bid's plans call for 60 of the 80 games to be played in the United States -- including all matches from the quarterfinals onward -- while Canada and Mexico host 10 apiece. The final is expected to be played at MetLife Stadium, just outside New York.
The tournament will be the first World Cup in the United States since 1994, and bid organizers frequently highlighted the importance of hosting a World Cup as a way to mark and push the expansion of the sport in the U.S.
Winning the bid was a development long in the making, too: The United States -- and many others in the football world -- thought the 2022 tournament would be in the U.S., but the U.S. was beaten for those rights by Qatar in a vote eight years ago that was subsequently shown to be riddled with bribery.
That vote took place under the old system, in which only a few dozen FIFA executives decided which countries would receive hosting rights in a process that was the epitome of backroom dealing. After a slew of high-profile arrests in 2015, however, as well as the ongoing investigations into football-related corruption by the U.S. Department of Justice and other law enforcement agencies around the world, the World Cup bidding process was overhauled, and now features each of FIFA's eligible member nations casting a public vote.
To account for the new voting system, the so-called United bid spent the past several months with its leaders -- Cordeiro, Canada federation president Steve Reed and Mexico federation president Decio de Maria -- on the road, crisscrossing the globe to meet with as many federation leaders as possible.
---
World Cup 2018 must-reads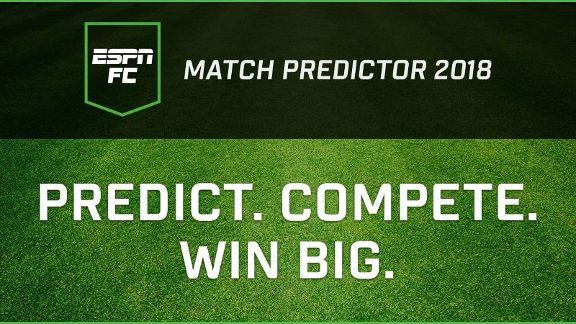 - Make your picks with ESPN FC Match Predictor 2018!
- Welcome to the Alternative 2018 World Cup Fans' Guide
- ESPN FC's experts make their picks
- Marvel's amazing World Cup spoilers
- Revealed: World Cup 2018 Ultimate XI
- Fixtures, results and full coverage
- Team-by-team previews of all 32 nations
---
Cordeiro, who had a good foundation of relationships because of his past involvement on various FIFA committees, was the frontman, sometimes visiting as many as three countries in a single day. Figuring Morocco was likely to get most of the support in Africa, the North American bid focused on shoring up the Western Hemisphere and then targeted federations in Asia and Europe to push it over the top.
"I'm convinced that it was critical to get in front of people, face-to-face," Cordeiro said. "They are elected federation officials just like we are, and you can relate to them because of that -- whether it's a big country or a small one."
In meetings with other federations, the United bid did have to answer questions and address concerns about the political situation in the United States -- much of it having to do with policies regarding foreigners put in place by U.S. President Donald Trump -- but largely played to its obvious strengths: money and infrastructure.
Bringing the World Cup to North America would produce staggering revenues of $14 billion, the bid predicted, and could mean as much as $50 million more in distributions to each member nation than if the alternative bid prevailed. Much of that, of course, comes from the well-established economy and corporate structure in the United States, which is already set up to handle all aspects of a massive event like a World Cup.
Morocco was always the long shot, but any chances of success were hit hard by FIFA's evaluation report, published on June 1, which heavily favored the United bid. The United States, Canada and Mexico scored 402 points out of a possible 500, while Morocco received only 275, largely due to lack of infrastructure, and factored in Moroccan officials' admission that almost $16 billion was required for the necessary development across the country.
The same FIFA report also confirmed Morocco did not disclose its anti-LGBT laws when the respective campaigns had their human rights policies evaluated.
The United bid wasn't only about flashing glitz, however. While the United States might be the world's largest economy, Cordeiro said to federation presidents, it is really more like a tiny nation when it comes to soccer. For example, U.S. Soccer has a budget of only about $100 million, while England has a budget five times as large despite having a population that is roughly one-fifth the size of the United States'.
With only about 4 million registered soccer players in the United States out of a population of 330 million, Cordeiro sees the 2026 World Cup as a potential beacon, in addition to being a catalyst for greater expansion.
"I make the argument that we are a vast, powerful, wealthy nation, but we have haves and have-nots, and our disenfranchised are underserved, and in many ways these are the people with whom the sport resonates most," Cordeiro said. "If we can bring them into the game, we'll go from 4 million to 12 million participants. Every little kid who is 10 years old and says, 'I want to play in that World Cup 10 years from now' -- well, why can't they?"
Now, that dream is very much alive. And after a qualifying cycle that saw the national team suffer the indignity of missing out on the World Cup this summer, American fans can at least say they have a significant salve.
The format for automatic bids for host countries is in transition. The North American region will get 6.5 bids (including one-half of a bid because one team will play another team from another country in a playoff to get in), and it hasn't been decided whether all three hosts of the United bid will get in automatically. In 2002, when Japan and South Korea co-hosted the event, both teams were given automatic bids.
"What an exciting day for the sport of soccer in Canada, Mexico and the United States -- and really, for the rest of the world," MLS commissioner Don Garber said. "This decision that just came down from Moscow to allow our region to host the World Cup in 2026 is a testament to how our three nations came together for an unprecedented united bid, and it's a monumental step in our collective mission to further advance the game of soccer here and to do what we can to grow the game around the world."
Sunil Gulati, the longtime U.S. Soccer president who elected not to run for another term after the national team's failure, was at the heart of the failed bid in 2010 and set this bid in motion several years ago. To him, knowing that the World Cup will be returning to the United States is a long time in the making.
"On Dec. 2, 2010, I couldn't decide if I never wanted to go anywhere near this again or if we should start working on the next one right away," he said, referring to the tainted loss to Qatar's bid. "But I'm glad we did. And this a really fantastic day for soccer."