Lionel Messi's mother, Celia Cuccittini, said her son has been deeply affected by criticism of his performances with Argentina and insists he wants nothing more than to win the World Cup.
Messi had a penalty saved in Argentina's 1-1 draw with Iceland on Saturday, one day after Cristiano Ronaldo had a hat trick in Portugal's 3-3 draw with Spain.
Argentina lost three straight finals at major competitions in a three-year span -- the 2014 World Cup against Germany and the second and third at the Copa America the following two years.
"His aim is to bring the Cup home, to win the World Cup," Cuccittini said in an appearance on El Trece television show "Diario de Mariana." "It's one of his biggest desires. We see him suffer and cry at times.
"He is the first who wants to bring the Cup with him. He more than anyone would give everything for this to be his World Cup."
---
World Cup 2018 must-reads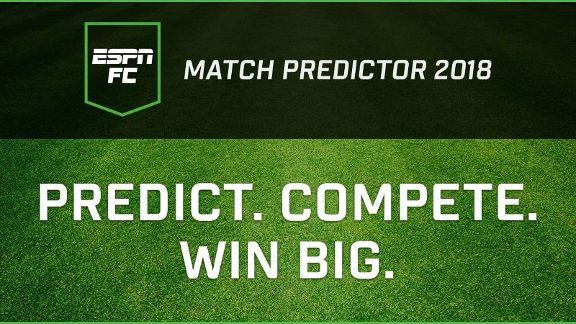 - Make your daily picks with ESPN FC Match Predictor 2018!
- World Cup fixtures, results and coverage
- World Cup LIVE: Follow all the action daily with ESPN
- Mexico trio and Ronaldo make the ESPN team of Round 1
- Lewandowski, Mane, James and Salah and their one-man team limitations
---
Messi and his teammates have had a strained relationship with the Argentine media and have often felt unfairly criticised.
The pressure led Messi to quit, albeit briefly, from international duty in 2016 after Argentina lost to Chile in the Copa America.
"We suffer from all the criticism that Leo receives," Cuccittini said. "When people say that he doesn't feel it or that he plays for the national team out of obligation, that hurts as a mother and as a family. Luckily, people love him a lot and they transmit that to him and he values this a lot. As a mother, I do, too."
Argentina clinched a spot in the World Cup when Messi had a hat trick in his team's final qualifier, a 3-1 win at Ecuador on Oct. 10.
"I see him much more relaxed, calmer and with more confidence," Cuccittini said. "I wished him a lot of luck. I told him to enjoy himself, to live in the moment and be happy. I told him to do what he knows, to play just as if he was playing when he started out with Grandoli. I see him with expectations. ... All the family here is supporting him."
Cuccittini also said Messi's talent is not only on the pitch.
"Leo is a divine son, a beautiful brother, a better father and an incredible husband," she said. "I love my four children, but I would give anything for this to be his World Cup."
Meanwhile, Argentina defender Gabriel Mercado said Messi is excited about the Group D game against Croatia on Thursday.
"I see Leo well, just like the rest of my teammates, eager to hit back, to do things well in our next game and to work," Mercado said at a news conference in Moscow. "We cannot look back at the game against Iceland. We cannot dwell on it, lamenting what happened.
"The atmosphere in the group is beautiful [and] healthy and we are all enjoying the opportunity that we have. We are aware what we are playing for. All the games are finals and no team gifts you anything. There's no one more determined than us to qualify, to win and to do things well."