With almost all football across the globe still postponed because of the coronavirus pandemic, star players have found themselves at a loose end.
While many have now returned to the training ground and others preparing to do so soon, they still have plenty of time on their hands.
ESPN will be keeping a daily eye on what the world's best are up to, as well as how clubs are keeping busy by battling in online competitions against each other.
- Stream new episodes of ESPN FC Monday-Friday on ESPN+
- Stream every episode of 30 for 30: Soccer Stories on ESPN+
Hennes IX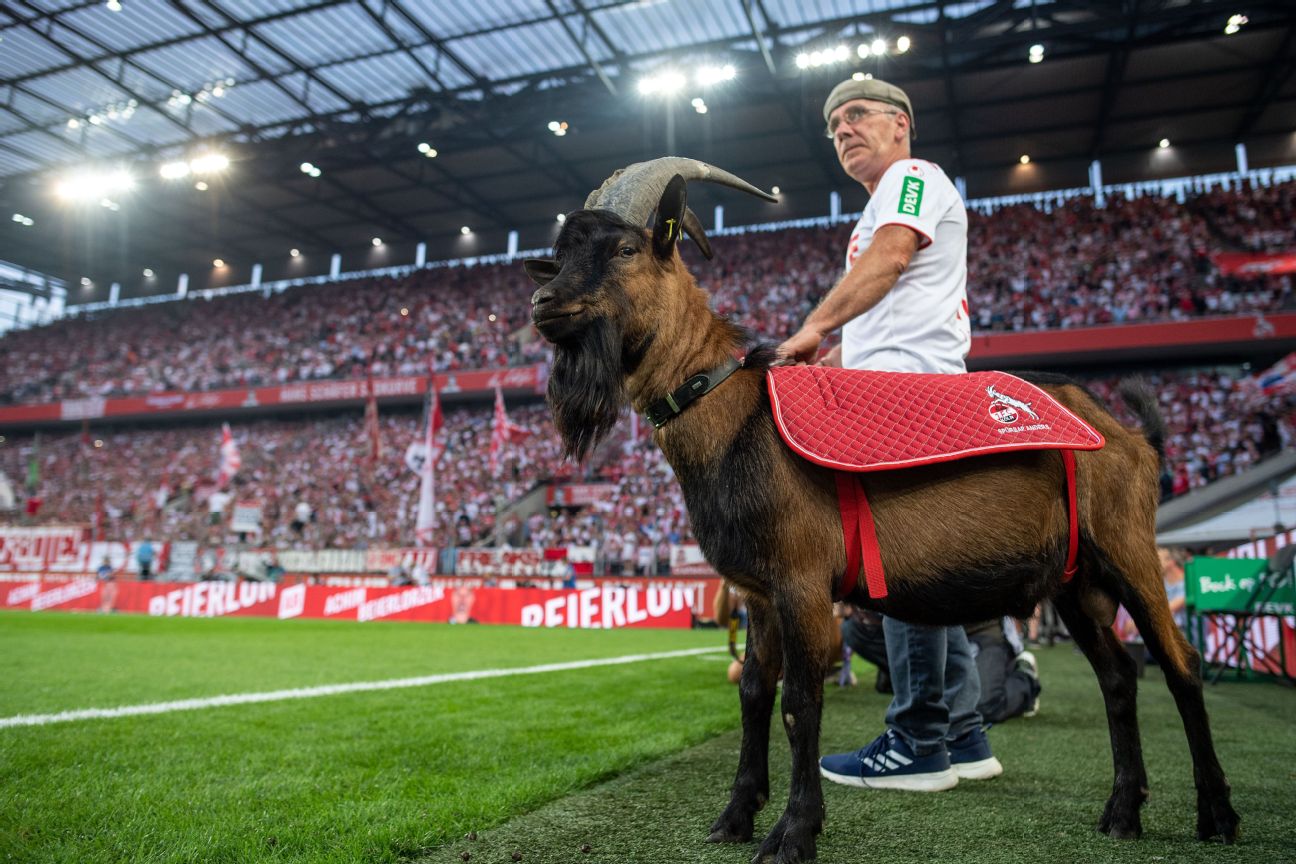 FC Cologne are due to return to action for the first time in nearly 70 days when the Bundesliga stages its post-shutdown comeback this weekend.
However, along with their fans, it looks like one other important member of the German club's entourage will not be in attendance for the match against Mainz on Sunday.
New hygiene protocols mean that Cologne's beloved goat mascot, Hennes IX, will not be allowed to enter the RheinEnergieStadion for the foreseeable future.
As per the new "special match guidelines" published by the German Football League (DFL), a maximum of 300 people will be admitted into Bundesliga stadiums on matchdays, all of whom must adhere to strict social distancing rules.
- Hamilton, Uersfeld: Bundesliga returns, but how will it work?
The guidelines also confirm that players, coaches, medical staff, security and selected journalists are permitted inside the stadium. While there is nothing specific about animals mentioned in the guidelines, it is stated that player escorts and mascots are specifically forbidden and animal handlers are not named as a category of staff who are permitted entry.
This means that Hennes IX, part of the grand goat dynasty that has been part of FC Cologne's fabric since 1950, will have to stay at home at the Kolner Zoo. Cologne must play without their good-luck charm for the first time since 2008 when one his predecessors missed a game.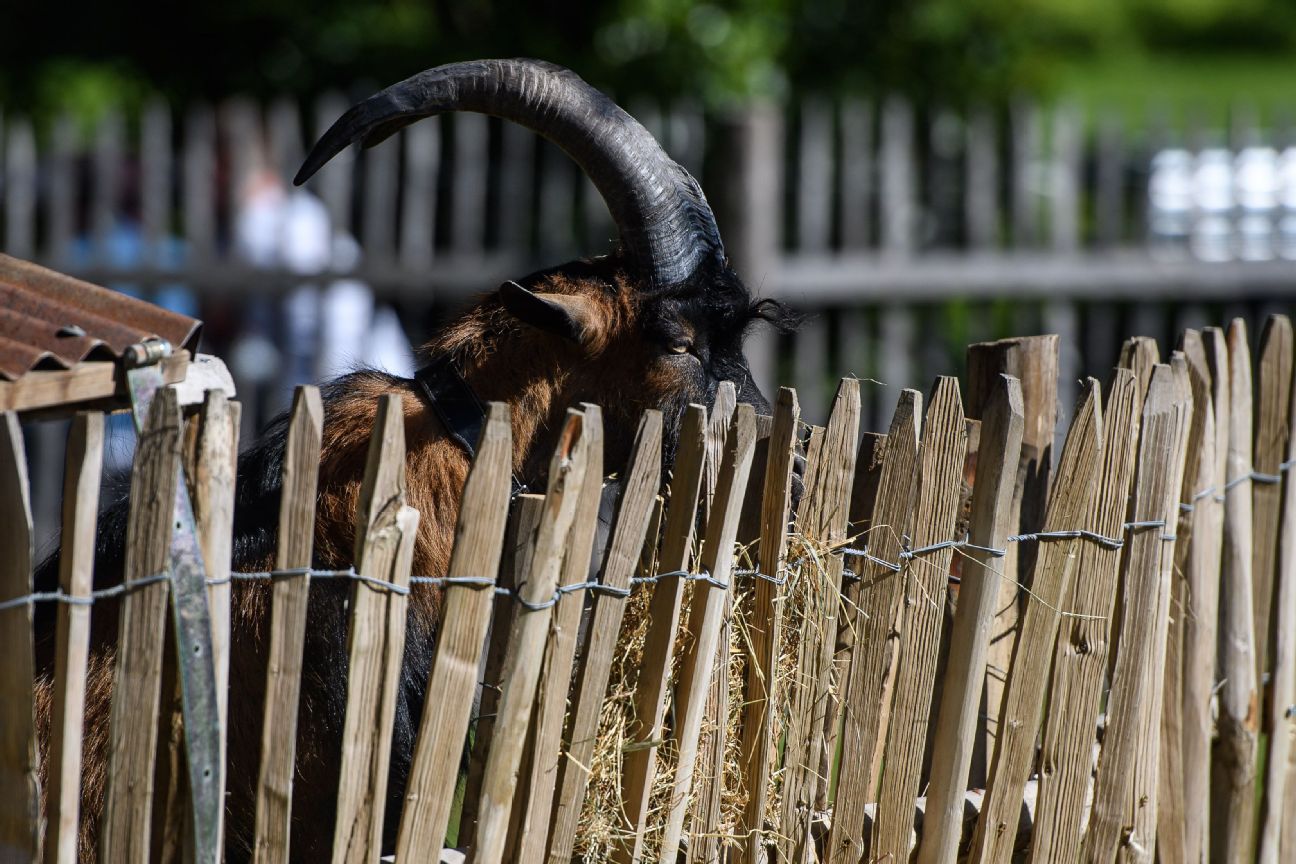 ESPN contacted FC Cologne for comment but the club are still awaiting full confirmation from the DFL. However, unless they can get Hennes IX and his handler in as part of the eight permitted members of their "home delegation" then it seems Germany's most famous goat will not be allowed to attend their weekend or any matches for the remainder of the season.
We can only imagine he's feeling a little gruff about the whole thing.
Cristiano Ronaldo is back in Italy where he's observing a mandatory quarantine period at home before he's allowed to rejoin the Juventus squad.
To help pass the time, the Portuguese joined his boy, Cristiano Jr., in the garden for a kickabout.
"Like father like son," Ronaldo wrote. "Happiness above all."
Lionel Messi is already back out on the training pitch where the Barcelona talisman is largely concentrating on fusing football with basketball to create a brand new sport.
Evander Ferreira
🎩 @OficialEvander at it again! https://t.co/raweRBVY9P

— FC Midtjylland (@fcmidtjylland) May 12, 2020
FC Midtjylland midfielder Evander Ferreira proved that lockdown hasn't dulled his technique a jot by stepping up and curling in an impossible goal from way, way behind the line during his first training session back.
Mason Greenwood was also knocking out the impressive trick shots as the Manchester United striker sunk a beauty of a volley on the training pitch.
Arsenal defender David Luiz channelled the good vibes of Bob Marley while putting himself through his paces.
Sergio Ramos is fully committed to learning the piano and even roped in his daughter to provide vocal accompaniment as he performed for the the rest of the family.
While messing around with a ball at home, Sevilla forward Suso was suitably impressed by his infant son's chipping ability.
"Straighter than anything!" the proud father wrote. "Nice for an 18-month old."