As entertaining as the Bundesliga can be, fans have had to accept the monotony at the top of the league, with Bayern Munich having won 10 consecutive championships since 2012. However, 2023 could be the year that Bayern's grip is finally broken.
Matchday 22 will see Bayern meet Union Berlin in the battle of first vs. third. Bayern, Union and Borussia Dortmund are all level on points, with the Bavarians leading only on goal difference. There are also three teams behind the trio who remain within reach and could capitalise on any slip by Bayern.
In short, the battle for the Meisterschale has not been this close in quite some time. Here's where the title contenders stand with 13 rounds of matches remaining.
- Stream on ESPN+: LaLiga, Bundesliga, more (U.S.)
- Leipzig vs. Eintracht: Saturday, 9:30 a.m. ET, stream live on ESPN+
- Bayern vs. Union: Sunday, 11:30 a.m. ET, stream live on ESPN+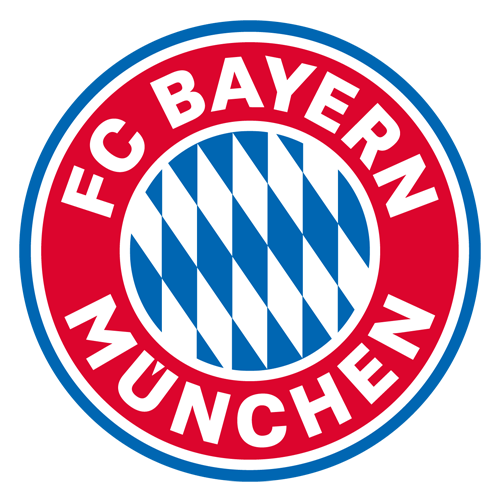 1. Bayern Munich | 43 points | +40 goal differential
A Bayern side that has experienced quite a few hiccups this season is the major reason for the title fight being as close as it is. At first, the team had to get used to the tactical changes head coach Julian Nagelsmann had planned during the summer, with Bayern deviating from their winger-focused style in favour of a narrower attacking structure. At the same time, the departure of Robert Lewandowski left a void up front that Nagelsmann struggled to fill for quite some time. He tested Sadio Mane in the striker role, but quickly moved the signing from Liverpool to his familiar position on the left wing. Eventually, 33-year-old Eric Maxim Choupo-Moting, an unlikely candidate, earned the No. 9 spot in Bayern's lineup.
Several key players have struggled for stretches of the season too, whether due to poor form or injury. Prior to the World Cup, much of the burden in attack was put on Jamal Musiala's shoulders, and the teenager showed on several occasions that he can carry Bayern to wins, but relying predominantly on him is no recipe for steady success.
The inconsistency in Bayern's performance continued following an eventful winter break during which captain Manuel Neuer broke his right leg in a skiing accident and turmoil unfolded at the training ground. Nagelsmann seemed to almost lose control over a locker room filled with large egos. Fittingly, Bayern drew three straight games following the restart of the campaign, and suffered their second loss in the league last Saturday as Borussia Monchengladbach beat them 3-2 -- Dayot Upamecano's red card inside the opening 10 minutes set the tone for a difficult day.
Gathering nine points in six games since the restart has left the door open to five potential challengers for the championship.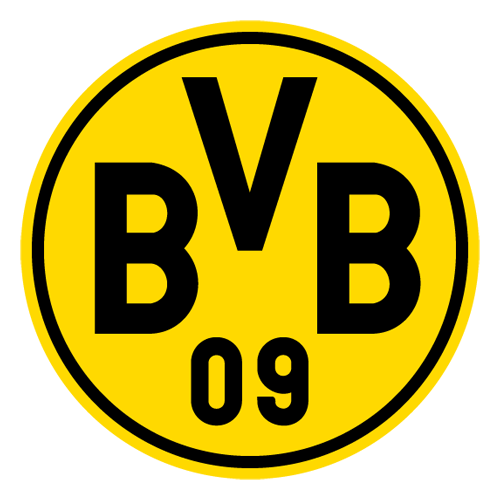 2. Borussia Dortmund | 43 points | +17 goal differential
Borussia Dortmund have not been so confident that they could beat Bayern in a while. This season has already thrown some wrenches in the works, most notably Sebastien Haller's testicular cancer diagnosis in July, which sidelined the striker until January. Manager Edin Terzic still found a way to make his attack work, with Dortmund scoring 44 goals in 21 league games despite lacking a dominant No. 9 like Erling Haaland the previous two years.
Following the winter break, BVB have won all eight of their competitive games in part due to a flexible attack and key players such as Jude Bellingham, Julian Brandt and Nico Schlotterbeck approaching peak form. Nevertheless, Dortmund remain prone to suffering setbacks predominantly in the form of injuries, which became apparent again during their most recent 4-1 win over Hertha Berlin when winger Karim Adeyemi had to leave the pitch due to a torn hamstring after scoring the opening goal and assisting another.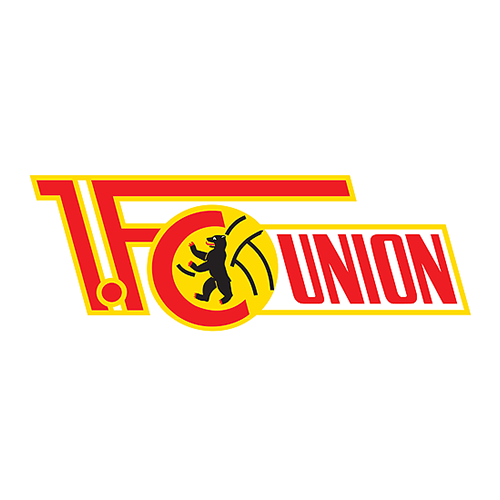 3. Union Berlin | 43 points | +11 goal differential
While a ninth Bundesliga title for Dortmund would not be considered a total upset of order, the fact that Union Berlin are even in the title race can be considered a huge surprise. Some might compare a potential Meisterschale to Leicester City's Premier League triumph in 2015-16, yet the difference is that Union do not possess a young version of N'Golo Kante or a streaky scorer like Jamie Vardy. In fact, Union are for the most part an assembly of more veteran outcasts who were thrown a lifeline in the eastern part of the German capital.
The fiery crowd inside the imposing Alte Foersterei has seen the resurrection of the likes of Robin Knoche, Janik Haberer and several more. The latest example is Kevin Behrens, a striker who, at the age of 30, was signed on a free transfer from second-division side SV Sandhausen in 2021 and has managed to claim a spot in Union's starting XI. Stories like his make you believe that miracles are possible.
Whether Union have enough stamina to last until the final matchday, and whether manager Urs Fischer possesses enough tactical ideas to impose his pressing-heavy football onto many remaining opponents, has to be seen, but qualifying for the Champions League would be a tremendous success for a club working on a comparatively small budget.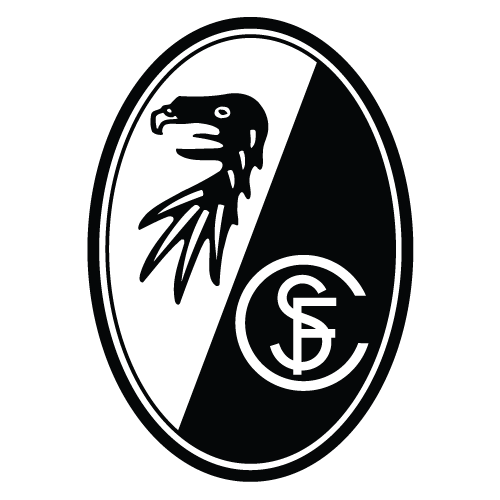 4. SC Freiburg | 40 points | +3 goal differential
Similar words can be said about Freiburg. They might be a household name in Germany's top flight, but their frequent presence in the upper third of the table is nevertheless a commendable achievement. The brain behind the success for more than 11 years has been manager Christian Streich, whose tenure as head coach is the second longest in Europe's top leagues. His high-octane football has not significantly changed over time and might provide the blueprint for how a Bundesliga side with a limited budget should look these days, with the philosophy and the commitment to it being more important than the individual quality of each squad member.
The downside is that Freiburg are prone to catastrophic defeats if their system doesn't have the intended effect on opponents, which has been the case in recent weeks, when they lost 6-0 to VfL Wolfsburg and 5-1 to Dortmund. However, over the long haul, Streich's teams are able to stay competitive and wrestle down many Bundesliga sides. They might not win the championship but could very well qualify for next year's Champions League.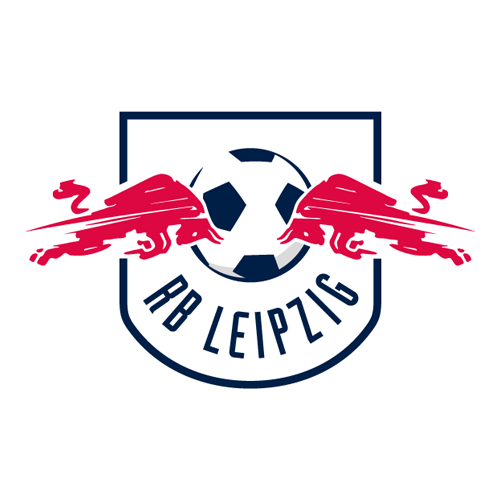 5. RB Leipzig | 39 points | +17 goal differential
In many ways, Leipzig are the polar opposite of Union and Freiburg. The Red Bull-funded club has been eyeing a championship for some time, even though higher-ups usually act modestly when asked about possible title aspirations.
This year's squad is arguably the most talented Leipzig have had since their promotion in 2016. With Christopher Nkunku and Konrad Laimer each likely leaving this summer, manager Marco Rose wants to make the most of the remaining time with the two. His side started the second half of the season promisingly before suffering a loss to Union Berlin at home two weeks ago. They might be four points behind the top three, but they have enough quality to close the gap.
That said, Leipzig's next two games could determine whether or not they stay in the title race, as they first face Eintracht Frankfurt before traveling to Dortmund. After Rose replaced Domenico Tedesco in September, the former FC Salzburg boss found a way to build upon the intensity and vertical style of his key players, forming a team that can outpace almost anyone else and get in behind the back line to create chances. Leipzig's greatest weakness for years, however, and regardless of the manager, has been that they struggle to close out games when leading. Champions are able to do exactly that.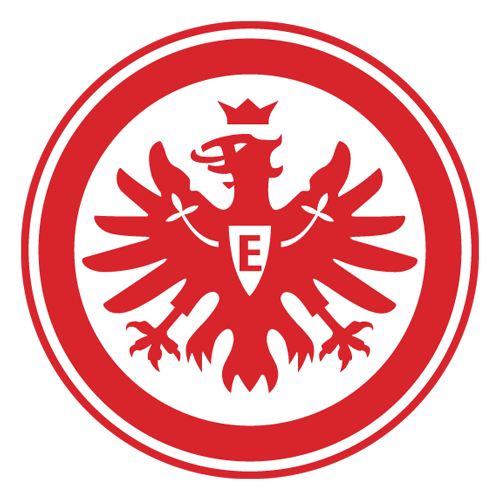 6. Eintracht Frankfurt | 38 points | +13 goal differential
The 2022 Europa League winners should look up in the table instead of down at the distantly chasing pack, yet a lot would need to come together to see Frankfurt compete with Bayern and Dortmund. Manager Oliver Glasner has put together a side around 30-year-old playmaker Mario Gotze and France forward Randal Kolo Muani that boasts pulsating football.
However, the excitement can occasionally vanish when Frankfurt look overwhelmed, which they were in their 3-0 loss to FC Cologne two weeks ago. The team's biggest strength is the fact that they rarely lose faith in themselves, with Glasner being a thoughtful leader who knows how to deal with the different characters in his locker room. Frankfurt might not celebrate their first championship since 1959, but they are building a foundation that could establish them within the Bundesliga's top group of clubs for the next decade or longer.
Such predictions are dangerous in this league, though, because the likes of Frankfurt, Freiburg and Union might well lose some of their best players in the foreseeable future and could then be tasked with finding suitable replacements. That is why Bundesliga fans should simply enjoy the remainder of this season. Bayern look vulnerable while several other teams are eager to take their spot -- if only temporarily.