Welcome to summer in MLS, where the two-match weeks are kicking up, the temperature plus humidity is stifling, key players are away at the Gold Cup, and the Leagues Cup is beckoning. Oh, and the transfer window opens in less than two weeks.
This league just doesn't give teams a moment of stability. Whenever you think you're finding a groove and have a solid foundation built, the league, calendar, internationals or Mother Nature (she had her way with a game postponement and a delay this week) knock you on your butt and tell you to get back up on completely different footing.
So, who's handling summer in MLS best? Let's take a look.
- Stream on ESPN+: LaLiga, Bundesliga & more (U.S.)
---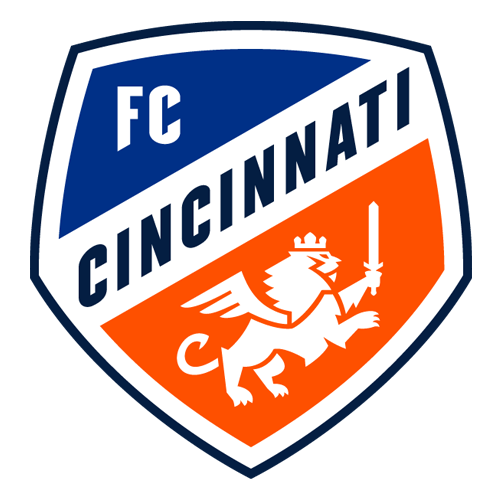 Previous ranking: 1
The Garys beat Toronto but then got smoked by D.C., 3-0, for their second loss of the season. The other? 5-1 at the hands of St. Louis in April. Cincy don't get beat often, which is what really matters, but when they do, they get beat bad.
Previous ranking: 4
Not only did the Union deserve a point from their performance in Orlando, but José Martinez's strike should be worth two goals. Following it up with a leisurely 4-1 win over Miami is the light work of a team that is very clearly among the league's best again.
'My goodness!' Jose Martinez scores breathtaking goal for Philly
Jose Martinez's first goal in MLS is a spectacular long-range drive from 35 yards out.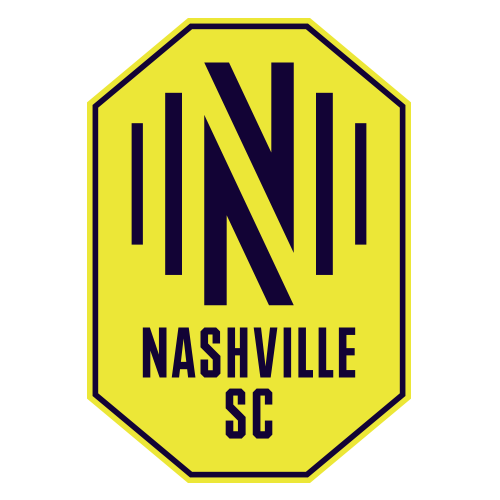 Previous ranking: 2
A pair of away games in one week is never easy, but two losses and no goals is a problem. The transfer window is set to open and the Yotes have an open DP spot. Let's get that No. 9 in and turn this very good team into a truly great one.
Previous ranking: 3
They followed up last week's comeback win over SKC with a win over Seattle. The Concacaf Champions League hangover is finally done, right? Maybe not. Vancouver put three past them in Los Angeles and all of a sudden the Black and Gold are right back in a ditch.
Previous ranking: 6
We thought Wilfried Nancy's team would gradually improve as the season went on, and with a five-match unbeaten streak -- the latest coming in a terrific win over Nashville -- that's exactly what appears to be happening.
Previous ranking: 5
"That's the best thing I could take out of the game, that we walked off the field with three points on a night where we didn't play well. Last year, we lost those games frequently."
Bruce Arena summed up the Revs' performance against Toronto pretty well, but he left out the heroic performance of the Revolution beekeepers.
Previous ranking: 7
City got beaten up in Salt Lake, then bounced back with a win against San Jose to put them top of the West, but they hold that spot by just a hair. They are eighth in the West in xG against per 90, which does not portend well for the second half of the season, but those points they banked in the first half aren't going anywhere, so an expansion-season playoff berth still awaits them.
Previous ranking: 9
A loss to LAFC and draw against Orlando saw a combined one goal in the 180 minutes, and now the Sounders are on pace for their fewest goals scored -- and fewest goals allowed -- in club history.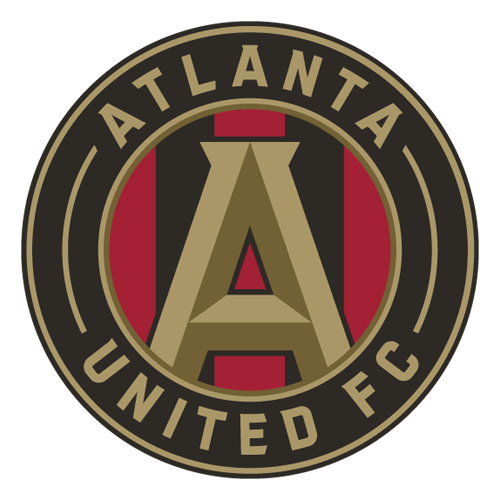 Previous ranking: 8
The Five Stripes can wave off the 4-0 shellacking at the hands of RBNY. The soccer gods, for reasons only they can understand, have made it so the Red Bulls will own them until the end of time. But drawing in Atlanta against an NYCFC team that is terrible away from home? There's no excuse for that one.
Previous ranking: 12
The Caps' problem all season has been turning all their terrific play and chances into goals, so what happened when they went to LAFC? They didn't create that many chances yet still scored three goals. It's a silly sport, and a great three points for Vancouver.

Previous ranking: 10
The Dynamo put in one of their best showings of the season in smoking San Jose, then one of their worst in a defeat at the hands of Austin. They probably wish they could flip those two.

Previous ranking: 11
Falling at home to St. Louis isn't the worst thing in the world. After all, the Quakes had to lose a game at home eventually. The problem is whether they can afford even a single loss at home considering how much they struggle on the road, as was shown when they got dunked on in Houston midweek.
Previous ranking: 14
Having to go from Orlando midweek to Seattle on the weekend is the work of a cruel scheduler, but that's what the Lions got, and they handled it well. Their draw against Philadelphia was more than deserved, and they arguably could have beaten the Sounders. The jump they got from Facundo Torres' return was evident and, although their results are still middling, there are enough signs there that it is really easy to believe in Orlando making a second-half run.
Previous ranking: 13
It's bad enough to get thumped by a rival, as Dallas did by Austin, but a weather delay pushed the game back by two hours, so the Toros had to sit around and wait to get their butts kicked. Tough.
Previous ranking: 15
Emanuel Reynoso returned to the starting lineup and to the scoresheet, and he would have delivered victory if not for Justen Glad's late belter. Things are trending in the right direction for the Loons.
Previous ranking: 19
D.C. own one of the best wins by any team this season after dominating Cincy 3-0. That is what Wayne Rooney's vision for the club looks like.

Previous ranking: 16
Home games against Chicago and NYCFC and only one point to show for it? Oof. Signing Miguel Araujo will be a boost at the back, but they need even more help up front.
Previous ranking: 17
SKC had a two-match week, and they barely have the depth to manage one match a week. A draw against the Galaxy and loss to Chicago was the result.
Previous ranking: 20
It doesn't matter if it's a good season or a bad season, who the coach is or what the stars are up to. RBNY beating Atlanta is inevitable. If only the same could be said about beating a team like Charlotte at home.
Previous ranking: 18
Losses to Cincy and New England didn't just cost them much-needed points, they cost Bob Bradley his job. Godspeed to Terry Dunfield trying to bring peace to that dressing room.

Previous ranking: 23
Winning in St. Louis? Easy work for the road machine that is Real Salt Lake. Getting a draw against Minnesota at home is somehow the more surprising result, but doing it by way of a 98th-minute Justen Glad bullet in his 200th appearance? That's special.
Justen Glad plays hero for Real Salt Lake with equalizer
Justen Glad buries the tying goal in the 98th minute for Real Salt Lake.
Previous ranking: 25
Playing 180 minutes against Nashville and Charlotte and not allowing a single goal? CFM continue to take baby steps forward, and they have a homegrown goalkeeper in Jonathan Sirois who is taking massive steps.
Previous ranking: 21
Condolences to anyone who watched the Rapids and Galaxy play to a scoreless draw.
Previous ranking: 26
Two matches, two wins, both on the road! It was the Fire's best week in ages, much to the chagrin of Portland and Kansas City.
Previous ranking: 24
Draws in Atlanta and Portland, with that cross-country travel in a two-match week, is impressive, but the Pigeons remain winless away from the five boroughs this season.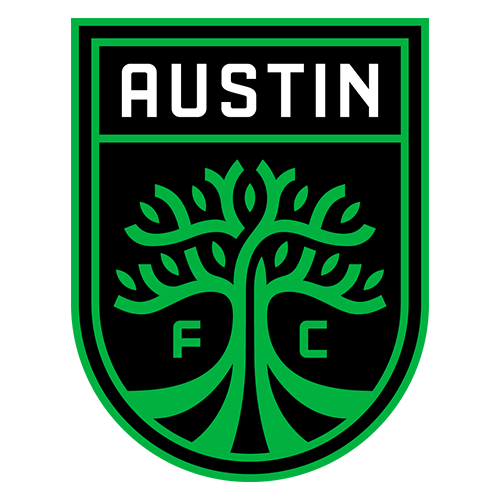 Previous ranking: 28
Austin didn't just pick up a pair of dominant 3-0 wins, they did it against Dallas and Houston. At least as far as this week goes, Texas is Verde.
Previous ranking: 22
The Crown played a great first half in New Jersey, but the second half there and the home tilt against Montréal left a lot to be desired. Still, two points isn't the worst showing from an uneven week.
Previous ranking: 27
The Galaxy nearly won twice last week, but they conceded late to SKC and couldn't find the back of the net against Colorado, so they took only two points. Throw in a potentially season-ending injury to Martin Cáceres and the Galaxy's no good, very bad season doesn't look as if it's going to turn around.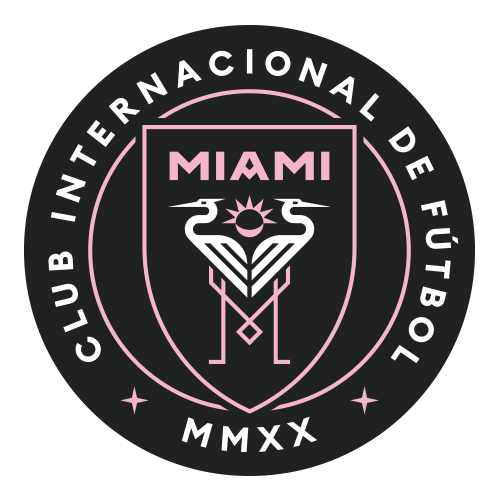 Previous ranking: 29
Fingers crossed Lionel Messi wasn't watching their 4-1 loss to Philly.