The MLS transfer window is officially open again and teams are already hard at work.
Chicho Arango scored in his Real Salt Lake debut, Teemu Pukki got on the pitch for Minnesota United, Rafael Navarro is reportedly on his way to the Colorado Rapids and there are more signings on the way. Oh right, there's also that Lionel Messi guy who's going to be pulling on Inter Miami pink soon.
The new signings can turn a bad team into a good team, or a good team into a great team, but they can't go back in time and stack up points in the first half of the season. What teams do now still sets the table for what they're playing for later.
So what are the teams up to now? Let's check in on all 29:
- Stream on ESPN+: LaLiga, Bundesliga & more (U.S.)
---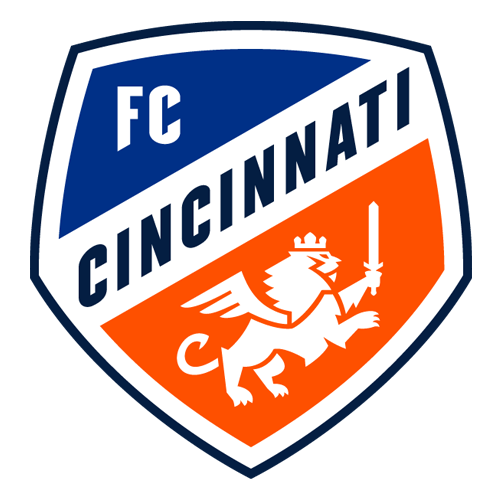 Previous ranking: 1
There's not a lot of reason to worry in Cincinnati, even if its draw in Charlotte wasn't the result it was looking for. Its response from going 2-0 down was impressive, but the red card to Ian Murphy ended the chances of taking full points. It's his second of the season, despite his limited minutes, so Cincinnati is going to have to sort that out before it gets into the games where one mistake can cost the team its season.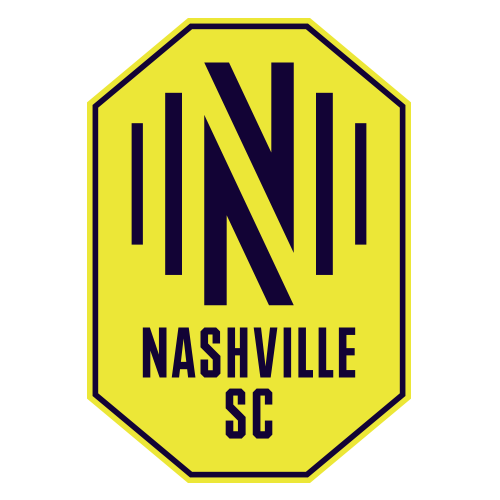 Previous ranking: 3
NSC played well enough for a result in Chicago so it's not like its performance was as bad at the 1-0 defeat suggests, but it wasn't a great 90 minutes by any means and its ability to play from behind remains a concern.
Previous ranking: 4
It looked funny and harmless when Cucho Hernández was yellow carded for dissent at halftime and walked off with a healthy grin, but it wasn't so funny when he picked up a second yellow card after the break. Drawing Miami and NYCFC at home is absolutely a four-points-dropped week.
Previous ranking: 2
Remember when the Union were definitely, truly, undoubtedly back? Well they've lost two in a row since then, including Saturday's defeat to the Galaxy that saw them unable to muster much with the ball even against a spotty defense.
Previous ranking: 8
The Sounders scored! They did it three times! Their dormant attack was a threat from beginning to end. It was everything Seattle could have wanted from its trip to Vancouver, including the end of its six-game Cascadia Cup winless streak.
Previous ranking: 7
Aziel Jackson finally got his chance in MLS this season, and boy has he made good on it. His first goal of the year beat Toronto on Saturday, and it was exactly what he deserved. City's ability to take guys and turn them into more than any other club thought possible is what has put them on top of the West.
Previous ranking: 5
The Revs were mad that Andrew Farrell's would-be equalizer against RBNY was disallowed by VAR, but maybe they shouldn't have let the 5-foot-4 Frankie Amaya score a header.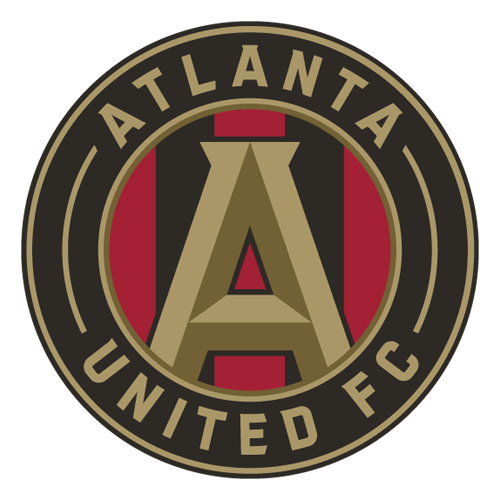 Previous ranking: 9
The Five Stripes seem to rarely be at full strength, but the results keep adding up. This week, it was Brooks Lennon following up Thiago Almada's nearly perfect free kick that dinged off the post for the winning goal in Montréal.
Previous ranking: 6
It's understandable that the Black and Gold would struggle in the aftermath of their Concacaf Champions League loss. They poured everything into that and came up short, but it's been more than a month since then, and they still haven't pulled themselves out of the mud. A loss to the Galaxy and home draw with San Jose makes it two wins from their past 12 across all competitions.
Previous ranking: 10
Goal kick, to a knocked-on header, to a goal in three touches. If you can score a goal like that, you're probably going to pick up a result, but the Caps' defense fell apart against Seattle and the points disappeared.

Previous ranking: 12
Surely the Dynamo's 2-2 draw with SKC will be upgraded to a win after the league rightfully makes this gorgeous Houston goal worth two:
Y así se juega el fútbol champagne aquí en Houston 🤌🤘#HoldItDown pic.twitter.com/iofKV5p5Fe

— Houston Dynamo FC (@HoustonDynamo) July 9, 2023
Previous ranking: 13
Nobody would call going from Orlando on Tuesday to Salt Lake City on Saturday an easy trip, but that can't explain thrashing Toronto 4-0 then getting pummeled by RSL by the same scoreline. Talk about a week of whiplash.
Previous ranking: 15
Will Alan Pulido be transferred out of Kansas City? Will he leave on a free transfer after the season? It's not clear what the former Mexico international's future is, but his present is a red-hot goal-scoring machine, and he scored two more in Houston. It's too bad the defense couldn't make that stand up for a win and SKC had to settle for just one point.
Previous ranking: 14
By the time Teemu Pukki came off the bench for his debut, the Loons were already 3-0 down at home vs. Austin. The defense wasn't so interested joining in on the Pukki party.

Previous ranking: 16
The power went out, Daniel was sent off and the Quakes still made it out of Los Angeles with a point. A bizarre point is still a good point.

Previous ranking: 19
It took Chicho Arango all of 23 minutes to score in his debut, and RSL never slowed down from there en route to a 4-0 win over Orlando. Everyone has been screaming for this team to get a proper forward and now it has him. Watch out.
Previous ranking: 11
Losses to D.C. and Colorado make it six defeats in their past eight and only two wins in the past 10. Spin it how you want, but the bright spots can't make you look away from the results.
Previous ranking: 17
The joy of a good win in Dallas was tossed out the window by a home draw with Miami. You always want to win at home, but against the worst team in the league, you need to win. Fingers crossed the two dropped points don't come back to haunt Dallas at the end of the season.

Previous ranking: 18
Hopefully none of the Timbers injured themselves playing with fireworks in their off week.
Previous ranking: 20
It took going up a man and VAR for RBNY to take three points from the Revs, but they are in no position to get picky about how they win matches in 2023 and, because this is MLS, they are right in the playoff hunt.
Previous ranking: 27
Riqui Puig treated the Rose Bowl like it was the Camp Nou in beating LAFC, then he put on another show to down the Union. If the Galaxy aren't putting a fat contract extension in front of him every day for the rest of the year, they're not doing their jobs.
Previous ranking: 23
Beating FC Dallas is nice, but signing a Designated Player center-forward? Yeah, that's the real good stuff. Fingers crossed Rafael Navarro can be the goal scorer that can get the Rapids the results that their good play in the first two-thirds deserves.
Previous ranking: 24
NYCFC's draw in Columbus was mighty impressive, even if it should have been a win. Their home draw with Charlotte wasn't, but they are still in the playoff race despite their struggles, and every point matters.
Previous ranking: 25
Fabian Herbers continued his hot form to beat Nashville, and if the Fire make the playoffs, it's a pretty good bet that it'll be because of the German.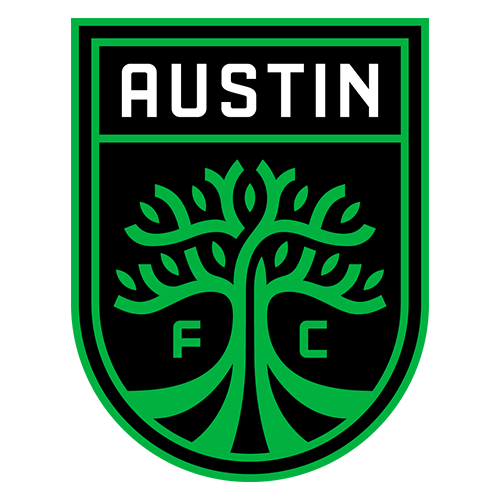 Previous ranking: 26
Sebastián Driussi was stellar, Austin was a threat seemingly every time they got in transition, and it was a great night to be Verde. It felt like 2022. Hopefully the form Austin flashed in Minnesota sticks around the rest of the year.
Previous ranking: 21
The Reds got obliterated by Orlando then beaten by St. Louis at home as the post-Bob Bradley era continues to go poorly. Taking Franco Ibarra on loan may help, even if he's not especially pleased about the move.
Previous ranking: 22
It has to pain coach Hernán Losada that no combination of players on the roster can make CFM the attacking team he wants. There just isn't enough firepower there, but the team defends increasingly decently and it nearly snagged it a point against Atlanta.
Previous ranking: 28
The crowd in Charlotte was bonkers, as per usual, and Karol Świderski scored twice and the Crown looked on their way to a phenomenal win over Cincy. Unfortunately, it came apart in the second half and they had to settle for a draw, even after going up a man for the final 15 minutes. But their draw on Wednesday at NYCFC was pretty good.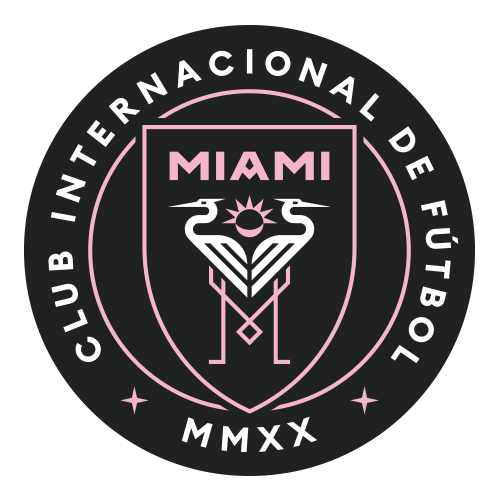 Previous ranking: 29
Draws against Columbus and D.C. make for a pair of good results, and it's the kids who are helping deliver. They had six homegrowns on the pitch over the weekend and they held their own, led by Benjamin Cremaschi.