Commentary
EPL clubs must rethink preseason
Updated:
August 16, 2011, 12:35 PM ET
By
Michael Cox
| Special to ESPN.com
[+] Enlarge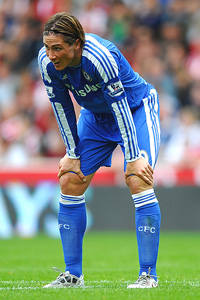 Laurence Griffiths/Getty ImagesFernando Torres looked sharp in Chelsea's 0-0 tie against Stoke, but overall the Blues still have a ways to go to get fully fit after a preseason tour in Asia.
After a long summer, the start to the Premier League season was a slight anticlimax. It was good to have football back, of course, but in terms of action, things were rather disappointing; few goals, a lack of shots on target and three 0-0s.
Maybe that is normal. Players were naturally rusty after a couple of months off. Except this wasn't normal, because the weekend saw fewer goals than any previous opening weekend in the Premier League's 20-year history.
There was a familiar theme across the division -- not just a lack of goals, but a lack of fitness. It's perfectly fine for players to be a long way from 100 percent -- that level is generally reached in the spring -- but there were various examples of players who didn't have their usual match sharpness. Arsenal's passing was dreadfully slow in midfield, and when the Gunners tried to play the ball forward to Robin van Persie, his usual impeccable touch let him down. At Anfield, Liverpool started strongly but fell away alarmingly in the second half, to the point where it could have lost a game it had dominated in the opening 45 minutes. Various attackers lacked the burst of pace over a couple of yards to get away from their markers.
There is no evidence that fitness problems directly result in fewer goals. In fact, it's often said that defensive mistakes are more likely to come when physical and mental tiredness creeps in. That's usually at the end of a long, draining match where the play has become stretched, however. This was something different. We saw a widespread lack of fitness from the outset, and therefore managers choosing to play conservatively, not committing men forward and instead keeping their defensive shape.
Managers knew their players were unfit, with primary cause. Whereas preseason used to be solely based upon getting players in shape for the new campaign, now the main objective is to go on money-spinning tours abroad -- sometimes to far-flung countries -- in order to improve a club's marketing potential across the globe.
Arsenal is the latest side to embark upon a Far East tour, rather than visiting its usual training camp in Austria. Arsene Wenger freely admitted, "Ideally, I wouldn't want to go," and he conceded that he was "under pressure from the club to do it." When Arsenal returned, he noted in his prematch program column for the Emirates Cup, "The intensity of our training suffered slightly." It's no wonder: Arsenal travelled 14,520 miles in preseason.
In 2007-08, Arsenal started the season excellently, partly because it had spent preseason at a fitness-centered training camp, while Chelsea and Manchester United's plans were based around commercial interests. By the start of October, Arsenal was two points clear at the top of the league, with a game in hand over Manchester United. Chelsea was down to eighth, and the Blues' poor start led to the departure of Jose Mourinho as manager. Arsenal eventually finished third, but its unbeaten run until Dec. 8 showed the benefit of immediately being in shape.
[+] Enlarge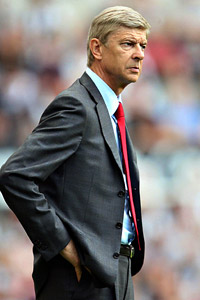 Getty ImagesArsene Wenger didn't want to go on the team's recent Far East tour, but said that he was "under pressure from the club to do it."
Christian Machowski runs Euro Sport and Event Management, working with clubs to plan their European trips and training camps. He believes that commercial tours are having a serious impact on preseason preparations.
"For players and coaches, it is far from the perfect preparation for an important season," he said. "There are various problems: long haul flights, various time zones, jetlag, hot and humid conditions, unusual kickoff times for friendly matches, no more than a couple of days in one destination, and PR commitments.
"The training facilities vary in quality," added Machowski, "and will only ever be utilized a couple of times before the team moves on again. And friendly opponents might provide very competitive matches at a very early stage of preseason."
Machowski believes that, like Wenger, most managers would prefer a long training camp at altitude, in a quiet location. "Preseason training camps, not preseason friendlies, can determine whether teams get off to a flying start, or go into the season still chasing their fitness after tiring -- although commercially successful -- overseas tours. The clubs have to decide what is more important for the club in the long term: the perfect preparation or other, non-football related factors."
Unfortunately, it seems the latter is favored. Some estimates put Arsenal's long-term gain from its Far East tour at around £15 million. Besides, that figure is easily quantifiable. The benefit of immediate fitness is not.
It isn't just Wenger who has been affected. Shortly before Liverpool flew out to China this summer, Kenny Dalglish said, "We'll do our best to cope with the conditions. We'll do our training to cope with the weather." In his typical pragmatic style, Dalglish added that it "won't be a problem" -- but Liverpool's games in China caused concern among some supporters, and when the Reds got back to England, the surprising 3-0 friendly defeat to Hull City prompted further questions about the fitness of the players. The second half on Saturday against Sunderland indicates that some players are still playing catch-up.
Pep Guardiola had similar problems on Barcelona's tour of the U.S. "The problem is that the heat prevented us from training, and has hampered the team's level of intensity," he said. "We used to have preseason in Europe, but now we tour. We have to adapt … we really need more time to get to our peak fitness."
ESPN FC on Twitter
Don't miss a moment of the latest soccer coverage from around the world. Follow us on Twitter and stay informed. Join »
In the Supercup draw against Real Madrid on Sunday, it was clear how much more work Barcelona needed to do. Rarely has its pressing been less obvious under Guardiola. It is something he has to get used to. Last year, Lionel Messi caused a minor scandal with a surprisingly frank response to a question about how he was enjoying Barca's tour of South Korea. "I didn't see much. I don't know where I am or what time it is. I'm too tired," Messi said.
Commercial tours are here to stay, and managers are simply having to adapt. As always, Sir Alex Ferguson is the man leading the way, having learned lessons from previous tours. "Last year, I mucked up by giving the players too many half games in preseason and not enough 90 minutes," he said. "I will address that this year because when we played Fulham and Everton early last season, we were well short, fitness wise."
Perhaps it is paying off already. United kept going deep into the second half in its win over West Brom to snatch a late winner, whereas Arsenal and Liverpool faded badly late on. With so many games between the title contenders in the opening weeks, the demands of preseason tours are likely to be more evident than ever, and it is something clubs need to have a serious think about.
Michael Cox is a freelance writer for ESPN.com. He also runs zonalmarking.net.
Michael Cox
ESPN.com writer