SportsNation's Coach Approval Ratings always provide valuable insight into how fans perceive each coach's performance throughout the season. Some coaches are getting lavish praise for seemingly lackluster accomplishments. Others can't seem to catch a break with their fans. We've gathered some of the midseason highlights below.
More: Which team will win each division?
Vote: Who are your All-Pros? | Which teams are for real? | Surprise teams?
Rank 'Em: Who are your midseason MVPs? | Which is the NFL's best team?
1. WHICH COACH IS SPORTSNATION'S FAVORITE?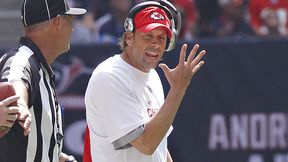 What's the best way to get a top-flight rating from SportsNation? Show them something they didn't expect.
That's precisely what Kansas City Chiefs coach Todd Haley has done this season. No one really expected the Chiefs to be anything more than a sidenote to the Chargers and Broncos, but Haley had other plans. Kansas City sits atop the AFC West at midseason with a record of 5-3. SportsNation has rewarded him with an overall approval rating of 88 percent, including three weeks at 94.
2. WHICH COACH DOES SPORTSNATION WANT GONE?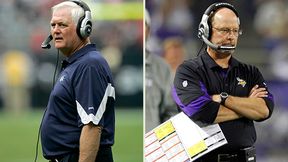 Unfortunately for the two coaches we're about to mention, the best way to get on SportsNation's bad side is to underperform. The Cowboys and Vikings entered this season with high expectations, but neither team has done anything but disappoint. Occasionally, they've had losses that could be described as downright embarrassing. Both Wade Phillips and Brad Childress bore the brunt of SportsNation's displeasure, garnering identical 11 percent approval ratings.
Phillips, whether fortunately or unfortunately, will be spared any more low ratings, as he's been replaced as Cowboys head coach. Childress, however, still has half a season to improve on his sorry mark -- or not.
3. WHICH COACH ISN'T GETTING ENOUGH CREDIT?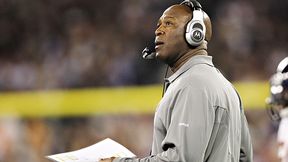 We get it: Bears fans have a problem with Lovie Smith. He's often blamed for losses and usually not given enough credit for wins. We can understand that fans will be a bit hard on him.
This, however, is ridiculous. The Bears have a 5-3 record in a competitive NFC North, and Lovie only has a 33 percent approval rating. The best he's done in any one week was a 70 percent rating in a Week 3 win over the Packers. Does SportsNation want Lovie gone? Signs point to "quite possibly."
4. WHICH COACH IS GETTING A FREE PASS?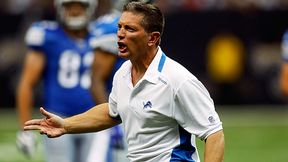 We'll say one thing about the Lions: They may not be good, but at least they're interesting.
This is a big change from years past, when they lost without style or panache. This year, they've lost close games against the Bears, Eagles, Packers, Giants and Jets. A few bounces either way and they'd have a legitimate winning record, instead of their customary 2-6 hole. Maybe that's why SN has given coach Jim Schwartz an 84 percent approval rating -- not only the highest among losing coaches, but the fourth-highest overall.
5. WHICH COACHES ARE ON A ROLLER COASTER?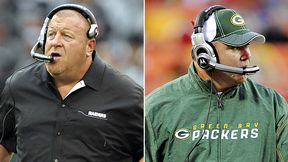 SportsNation can be fickle. A coach can be a genius one day and a goat the next. Two coaches this year had 71-point swings between their highest and lowest ratings: Tom Cable and Mike McCarthy.
McCarthy received his top rating in Week 2, as the Packers demolished the Bills 34-7. He hit a low in Week 5 with an overtime loss to the Redskins. Cable started off badly in Week 1 with a rout at the hands of the Titans, but the Raiders' gutsy win against the Chiefs in Week 9 gave him his high-water mark.