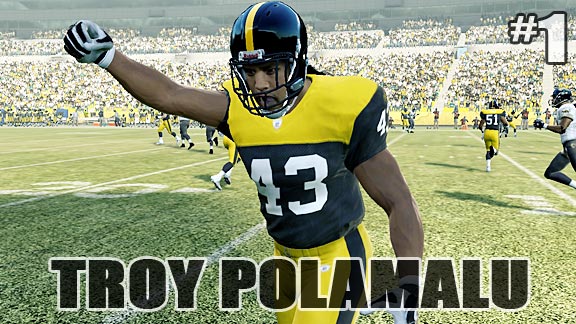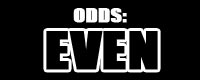 Why he'll be on the cover: Like I said earlier, I have a feeling we'll see a defender on the cover this year, and Polamalu is the guy I'm willing to put all my money on. Imagine a cool shot of Troy-P and his trademark hair smacking a receiver out of midair. There aren't too many players the mainstream fan can instantly recognize these days, helmet on or off, but I think Polamalu is one of the few, and the Super Bowl win really helped cement his place in "Madden" history. I'd be shocked if he wasn't on the cover, especially after Peter Moore hinted in his blog that the first screen might reveal a clue about the cover athlete. Like I said, EA likes to play head games with everyone trying to handicap the cover. Think of his clue as the team, not the player.
Besides, it's time EA gave the defense some love.
For more on "Madden NFL 10," visit EA Sports' official "Madden NFL" Web site.