EASTERN CONFERENCE FINALS - GAME 1
ATL leads series 1-0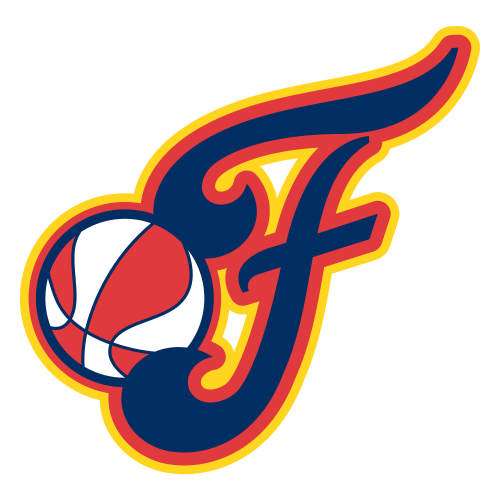 | | 1 | 2 | 3 | 4 | T |
| --- | --- | --- | --- | --- | --- |
| IND | 26 | 14 | 16 | 23 | 79 |
| ATL | 27 | 15 | 20 | 22 | 84 |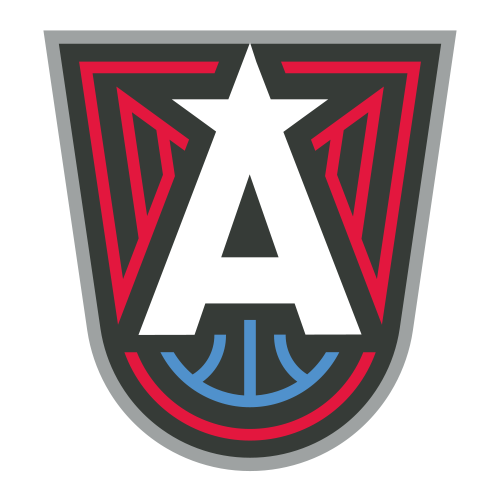 Tiffany Hayes, Dream beat Fever to take 1-0 series lead
ATLANTA -- Dream guard Tiffany Hayes said her teammate Armintie Herrington often tells her to be aggressive when she drives to the basket.
"I'm thinking that in my head every time I drive," said Hayes, who scored a playoff career-high 23 points to lead the Atlanta Dream to an 84-79 win over the Indiana Fever on Thursday night for a 1-0 lead in the Eastern Conference finals.
"Like (Herrington) said, you can't worry about injuries right now when you're trying to win a championship," she said.
The Dream are one more win away from reaching the WNBA Finals for the third time in the past four years.
Angel McCoughtry finished with 18 points for Atlanta. Herrington also had a playoff career high with 16 points. She also grabbed seven rebounds and had five assists for the Dream.
Atlanta coach Fred Williams applauded Herrington for making several hustle plays, despite hurting her ankle in the third quarter.
"She's a hard worker," Williams said. "She rolled her ankle around the third quarter and she grimaced and looked at me and said, 'Coach, you're not taking me out.' She's that type of player."
Erika de Souza scored in double figures for the third straight game with 10 points.
McCoughtry scored on a three-point play to give the Dream an 81-75 lead with 1:07 left.
Tamika Catchings' 3-pointer cut Atlanta's lead to 81-78 with 42.4 seconds left to play.
But the Fever missed an opportunity to tie the game when Shavonte Zellous missed a 3 with 18 seconds remaining.
McCoughtry, the league's leading scorer, got fouled after the rebound then made a free throw to seal the victory for Atlanta. She also had five rebounds, five assists and three steals.
Catchings led the Fever with 21 points, while Erlana Larkins had a double-double with 15 points and 12 rebounds. Karima Christmas and Shavonte Zellous each had 15 points.
Catchings, who had seven defensive rebounds, became the league's career leader in defensive rebounds in the playoffs.
She has 350 to surpass Lisa Leslie's mark. She trails Leslie's playoff record of 471 total rebounds by just 11.
It's the third straight year the teams have faced each other in the East finals.
Game 2 is at Indiana on Sunday. The Dream split their two games at Indiana in the regular season.
Catchings said they were hurt by the Dream's small lineup.
"They rely on steals and turnovers, which sparks their offense," Catchings said. "We didn't do a good enough job moving the ball quickly. We didn't take the open shots and didn't drive the ball into the defense. But we'll be better come Sunday."
Trailing 56-53, the Dream went on a 9-0 run to close out the third quarter.
Hayes made a 3-pointer, McCoughtry had a running layup, Hayes scored on a layup and Alex Bentley made a jumper to close out the quarter strong for Atlanta.
Despite the Dream's third-quarter surge, they had a tough time pulling away from the Fever. Indiana stayed in the game with timely baskets from Catchings and a couple of 3-pointers from Erin Phillips.
Hayes was the driving force offensively for the Dream. She shot 6 of 9 from the floor and three 3-pointers.
Indiana coach Lin Dunn said her team needs to force Hayes to drive right and shoot more jump shots. She said the Fever needs to take better care of the ball with 17 turnovers.
The Dream scored 23 points off Indiana's mistakes.
"They just drove it right at us, and we did not contain the dribbler," Dunn said. "It's one thing to make somebody pull up and take jump shots. But it's another thing to let them get to the rim. ... We know we can do better."
7:00 PM, September 26, 2013
Coverage: ESPN2
Attendance: 4,238
Capacity: 16,888
Referees:
Cameron Inouye
Eric Brewton
Maj Forsberg
2021-22 Eastern Conference Standings