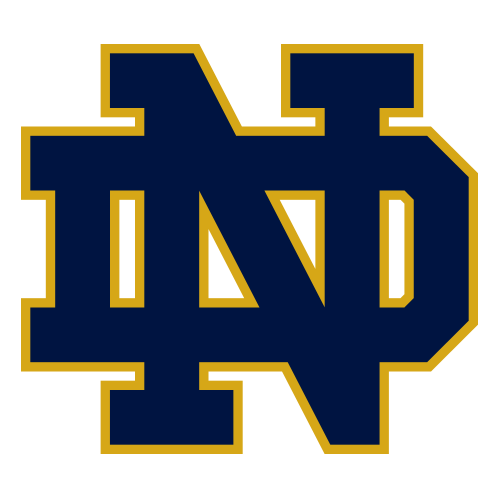 Jewell Loyd lifts No. 3 Notre Dame past No. 15 Michigan State
EAST LANSING, Mich. -- With her team struggling, Jewell Loyd stepped up her game on both ends of the floor.
Loyd had 28 points, 11 rebounds and two steals for No. 3 Notre Dame in a 71-63 victory over 15th-ranked Michigan State on Wednesday night.
"I think we got into a rhythm," Loyd said. "At times we were stagnant a little bit. Shots aren't always going to fall, but we had to get it done on the defensive end."
Notre Dame did just enough on offense, thanks to 17 points from Brianna Turner and 14 from Lindsay Allen.
Aerial Powers scored 27 points and Tori Jankoska added 20 for the Spartans (1-1). But Michigan State struggled to score in the second half and couldn't stop the Irish.
"Even my 7-year-old walking off the court said, 'Layups and free throws, momma,'" Spartans coach Suzy Merchant said. "It's not rocket science."
Sometimes it's simply a matter of talented players doing what they can in their first collegiate road game.
"Brianna kind of went, `Give me the ball," Notre Dame coach Muffet McGraw said. "She didn't actually say it. But it was good to see her play that way."
After netting 29 points against UMass Lowell, a record in an Irish debut, Turner was blanked in 10 first-half minutes. But a layup to open the second half gave the Irish a 31-30 lead and triggered her 10-point burst in the first 4:23 of the period.
The Spartans kept battling on the boards and trailed 48-47. But a 10-2 spurt gave Notre Dame a nine-point cushion and their 22nd win in the last 28 tries against Big Ten teams.
Despite shooting just 33.3 percent from the field, Michigan State led by a point at the half, thanks largely to a 10-1 advantage in free throws. Powers had 13 points at the break and Jankoska 11 to offset Loyd's 14.
"We really struggled to score in the first half," McGraw said. "I was actually happy to only be down just one with the foul trouble we had."
That changed in the last 20 minutes, as the Spartans struggled mightily with foul shots. After missing just two tries before the intermission, Michigan State lost any chance for an upset with 5-for-16 shooting at the line.
It wasn't nearly as easy as Notre Dame's 81-62 victory over the Spartans last November. Michigan State outscrapped the Irish for much of a game with eight lead changes but couldn't convert when its players weren't guarded.
"I thought Michigan State really battled," McGraw said. "I give them credit for relentless pursuit of the ball."
The Irish were in pursuit of something, too. They left were a school-record 27th-straight road win.
BITTER TASTE
"100 percent, we let one slip away," Jankoska said. "We shot 15-28 from the free throw line. It's horrible. If we make 10 of those, we win the game. And we let a few open layups get away from us. I think we could have and should have beat them."
AERIAL ARTISTRY
Powers finished 10-for-19 from the field and had 11 rebounds, prompting Merchant to praise a player every prospect would love to play with. Whether she could ever be the Spartans' version of Notre Dame program-changer Skylar Diggins is another question, one Merchant would love to answer with a loud "Yes" after three more seasons.
TIP-INS
Notre Dame: It was a challenging start to the most-compressed series of games in the program's Division I history. The Irish will play five games in a seven-day span, with the next four against unranked opponents at home. A tougher stretch follows with games against Kansas, Maryland and Connecticut from Nov. 30-Dec. 6
Michigan State: Notre Dame was the highest-ranked non-conference opponent to visit Breslin Center ever. Nine of the Spartans' opponents are ranked this season.
UP NEXT
Notre Dame hosts Chattanooga on Friday.
Michigan State hosts IUPUI on Sunday.