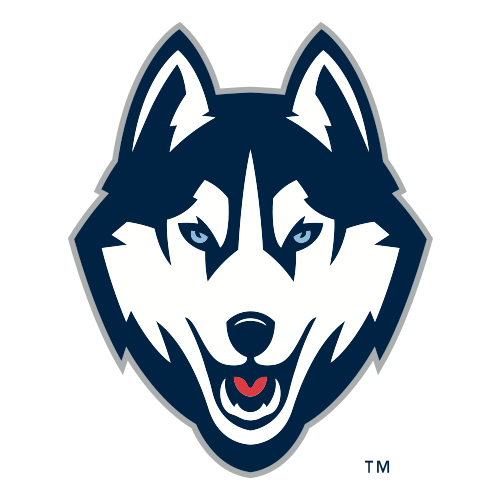 | | 1 | 2 | 3 | 4 | T |
| --- | --- | --- | --- | --- | --- |
| CONN | 17 | 18 | 19 | 12 | 66 |
| SC | 8 | 17 | 8 | 21 | 54 |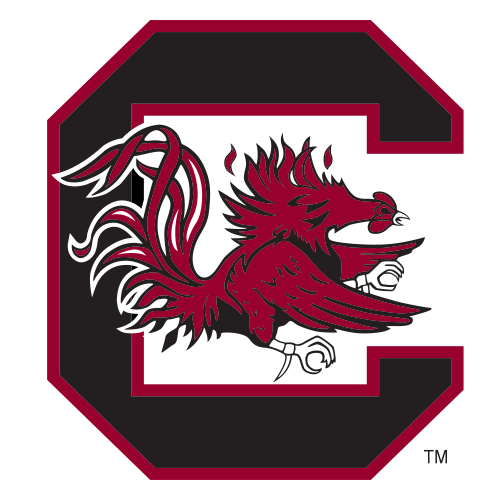 No. 1 UConn wins top-ranked showdown for 60th straight victory
Connecticut downs South Carolina for 60th straight win
Breanna Stewart's double-double of 25 points and 10 rebounds leads No. 1 Connecticut past No. 2 South Carolina 66-54.
---
COLUMBIA, S.C. -- UConn coach Gene Auriemma smiled at his three upperclass starters, savoring the latest virtuoso performance on the big stage by Breanna Stewart, Morgan Tuck and Moriah Jefferson -- and fretting about their departure next season.
"I carry five cellphones now with all the coaches who want to schedule us next year when these guys leave," Auriemma said Monday night.
Count South Carolina coach Dawn Staley among them after Stewart, Tuck and Jefferson combined for 53 points in No. 1 UConn's 66-54 blowout of the second-ranked Gamecocks.
Stewart led the way with 25 points, Tuck had 16 points and Jefferson 12 as the Huskies (23-0) won their 60th straight game and improved to 19-3 in No. 1-vs.-No. 2 matchups.
"These games are a lot of fun," said Stewart, who also had 10 rebounds and five blocks. "They are exciting for us.'
Auriemma felt the increased vibe as his team stepped out of its American Athletic Conference schedule. His players soaked in the anticipation of the season's biggest game -- the Gamecocks (22-1) came having opened with 22 straight wins -- and played with a fire in front of a sold-out, 18,000-seat arena to prove themselves the best, the longtime coach said.
"The fun part is the look in their eyes," he said.
UConn took control early, up 30-15 midway through the second quarter.
Stewart was the main reason why, finishing with her ninth double-double this season. The 6-foot-4 senior also played strong defense against South Carolina's inside stars in A'ja Wilson and Alaina Coates. The Gamecocks duo, averaging 28 points combined this season, ended with just about half that (15) in their first loss of the season.
UConn handed the Gamecocks their first loss here since falling to Texas A&M 50-48 on Feb. 10, 2013.
Wilson and Sarah Imovbioh had 13 points apiece to lead South Carolina.
UConn again showed quickly why it has no equal in the women's game. Stewart and Tuck each had six points as the Huskies opened up a 16-8 lead. They were still ahead 20-12 when Stewart hit for a 3-pointer and a driving layup to increase the margin.
UConn was eventually ahead by 15 points before the Gamecocks put forth a burst in the final four minutes of the second to cut the lead to 35-25 at the break.
Staley said last week when discussing UConn she'd easily trade a win over the Huskies at the Final Four for one during the season. "I told our players that there's a long way to go, a lot of basketball left, before we get there" to the Final Four, she said.
South Carolina lost its leading scorer in Wilson with 4:22 left in the second quarter as she injured her left leg. Wilson was jostling for a rebound she landed hard and was in obvious pain just off the court. Trainers worked on her lower leg before she was helped up and led to the locker room.
Wilson returned to the bench late in the third quarter, her lower leg heavily taped, and played the final period.
TIP-INS:
UConn: The Huskies are 51-10 against teams ranked in the top 10 since the start of the 2008-09 season. ... Stewart has averaged 17 points and eight rebounds in her 19 games against opponents ranked in the top five.
South Carolina: Gamecocks coach Dawn Staley fell to 0-4 as a coach against UConn. She won both matchups against the Huskies as Virginia's dynamic point guard a quarter century ago. ... Alaina Coates came in averaging 17.3 points and 12.3 rebounds her past three game. She was held to one field goal for the game against UConn, although she did grab nine boards.
MORE, MORE, MORE
Auriemma and Staley both confirmed the fledging series will continue for at least two more seasons. The Gamecocks will head to Connecticut in 2016-17 with the Huskies making a return to the Colonial Life Arena. Staley said continuing to play UConn is a good thing "as long as we can stay competitive."
CRAZY ATMOSPHERE
Auriemma said the team bus has trouble reaching the arena because of the all the fans waiting to fill the place for the game. Auriemma joked that one waiting spectator told him to take it easy and not be in such a hurry. "Hey, you're here to see the game and we're part of that, right?" Auriemma said in response.
UP NEXT
UConn plays at Temple on Sunday.
South Carolina plays Florida on Thursday night.