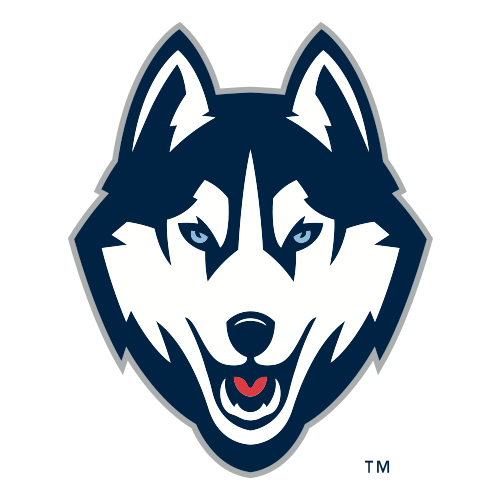 UConn's home streak finally ends
HARTFORD, Conn. (AP) -- The empty look on Geno Auriemma's face
said it all.
"I've never seen anything quite like this in my life," the
Connecticut coach said after Jessica Foley's 3-pointer at the
buzzer gave No. 4 Duke a stunning victory over the top-ranked
Huskies on Saturday.
Foley's clutch shot and Alana Beard's 20 second-half points
rallied the Blue Devils to a 68-67 win -- snapping the Huskies'
69-game home winning streak, an NCAA record they share with
Tennessee.
Tennessee handed UConn its last home loss, 72-71 on Feb. 2,
2000. Connecticut (9-1) had won 15 straight overall, dating to a
loss to Villanova last season in the Big East tournament
championship game.
Diana Taurasi, who led the Huskies with 16 points, hit a running
jumper over Beard with 4.7 seconds left to give her team a 67-65
lead.
But Duke's Lindsay Harding grabbed the inbounds pass and dished
to Foley, who hit the winner from the right wing over UConn's Ann
Strother.
Foley was mobbed by her teammates as she lay on the floor after
the shot, and the sellout crowd of 16,294 stood in silent
disbelief.
"This is just amazing," Foley said. "I don't think I'll ever
have a shot like that again in my career. I didn't even feel like I
was in my body. It's the sort of thing you dream about."
Foley's basket capped an 18-3 Blue Devils rally over the final
four minutes. The Huskies led by as many as 20 points in the first
half, but wilted under Duke's full-court pressure, turning the ball
over repeatedly in the closing minutes. Duke (10-1) outscored UConn
52-30 in the second half.
"We got outplayed for basically the first 35 minutes of the
game," Duke coach Gail Goestenkors said. "Coming back against a
great team like Connecticut is something very difficult to do."
The game was similar to UConn's 77-65 win over Duke last season
at Cameron Indoor Stadium. In that game, the Blue Devils outscored
UConn 30-11 in the second half but fell short. Goestenkors' squad
wasn't about to let it happen again.
"Last year, they were just happy to make a comeback," she
said. "This year, that wasn't the case."
Down by 14 points in the final four minutes, the Blue Devils put
on a furious press and turned UConn over seven times down the
stretch to take control. The Huskies committed 19 turnovers.
Beard finished with five of Duke's 12 steals. She scored all but
one of her points in the second half and had 11 in the final four
minutes. Beard said she didn't let her 0-for-7 shooting performance
in the first half bother her.
"I knew it was going to be a different story in the second
half," she said. "I'm a shooter and I'm going to continue to
shoot."
Beard's jumper off a steal by Iciss Tillis tied it at 65 with
40.2 seconds left.
Taurasi and her fellow seniors had never lost at home.
"It's really tough," she said. "Whenever you're up 20 and
then all of a sudden you just give it away ... it's definitely
stunning. We have practice on Monday and we'll start all over
again."
The loss also marks the largest lead UConn has squandered under
Auriemma in his 19 years with the Huskies.
"It was just a total breakdown by us," Auriemma said. "I
think we lost some energy. We didn't have any in the end."
Monique Currie finished with 17 points for the Blue Devils, and
Tillis grabbed 10 boards.
UConn used a number of defenders on Beard and held her without a
field goal in the first half. Reserve forward Ashley Battle was the
Huskies' defensive stopper with two steals and eight rebounds.
Both Beard and Taurasi picked up two fouls in the half, but only
Taurasi sat out the last few minutes. Her teammates continued to
attack Duke behind center Jessica Moore, whose strong, quick,
inside moves accounted for 10 first-half points. Moore finished
with 14 points and Barbara Turner added 12.
Auriemma said it came down to Duke's big plays and poor
decision-making by the Huskies in the end.
"Players, who up to this point were pretty good decision-makers
and do some good things, all of a sudden, whatever the worse
decision they could make in that particular instance, they made
it," Auriemma said. "I guess we're human, huh?"
Duke made just 22 percent of its shots in the first half, and in
one stretch missed 10 straight attempts. UConn led 35-18 at
halftime.
Both teams begin conference play next week, but it probably will
be a long while before either forgets about this one.
"This will be a great learning experience for us," Goestenkors
said. "We are very fortunate to come away with the win because we
certainly didn't outplay UConn on this day."
But they did when it counted.