SEC WOMEN'S TOURNAMENT - FINAL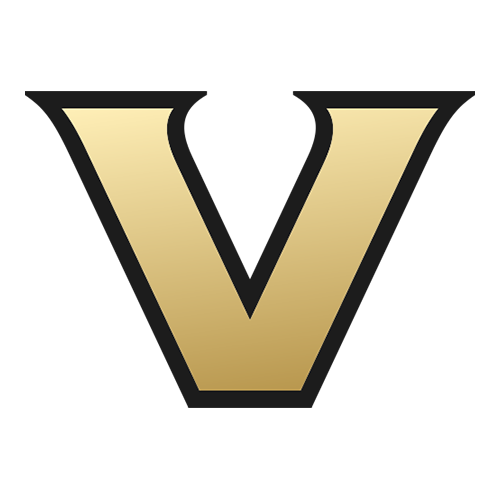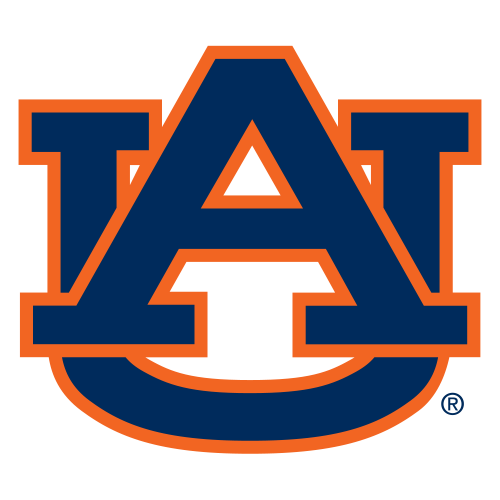 Wirth scores 20; Vandy holds Bonner to nine points for Commodores' sixth title
NORTH LITTLE ROCK, Ark. -- For five minutes, Christina Wirth and Vanderbilt shot the ball everywhere but in the basket. The Commodores could have been in deep trouble against a powerful team like Auburn.
Instead, they trailed by only six points, and when Tia Gibbs made a 3-pointer to break the drought, Vandy was very much in the game.
"Six points is definitely not too much of a deficit to come back from," Wirth said. "As soon as we scored, the game was basically almost tied."
After that, it was all Vanderbilt. Wirth scored 20 points, and the Commodores (No. 23 ESPN/USA Today, No. 22 AP) beat Auburn (No. 5 ESPN/USA Today, No. 6 AP) 61-54 to win the Southeastern Conference tournament Sunday night.
Vandy (24-8) upset the Tigers (29-3) for the second time in three weeks to win the SEC tournament for the sixth time. Vanderbilt also extended its winning streak over Auburn to 15 -- and in a season when so much has gone right for the Tigers.
"It hurts right now," Auburn coach Nell Fortner said. "Nobody likes to lose. We haven't lost much this year, obviously."
Auburn star DeWanna Bonner was held to nine points after scoring a combined 58 in her first two games of the tournament. Whitney Boddie led the Tigers with 14 points and eight assists.
Vanderbilt missed its first eight shots of the game, but Auburn missed an early opportunity to pull away. The Tigers led 6-0 but couldn't extend the margin. The Commodores shut down the Tigers with their zone defense, holding Boddie scoreless and Bonner to four points in the first half.
"They kept us from getting any kind of rhythm offensively," Fortner said. "They shot the 3-ball real well today. Hard to beat a team when they're shooting 3 that way."
Vanderbilt shot 10-of-28 from 3-point range. Auburn went 0-for-7 and was held to its lowest point total of the season by a variety of Vandy defenses.
"We know you can't play them straight up. They've got great players," Vanderbilt coach Melanie Balcomb said. "They're the fastest team up and down the floor in transition that I've ever coached against. ... We used some triangle against them, as well as some man and some zone. We don't want to give out all our secrets. We've got games to play."
Vandy gained confidence as the first half progressed, finishing it with a 16-5 run that included one possession in which the Auburn defense broke down so badly there was nobody within about a dozen feet of Gibbs as she sank a 3-pointer.
Auburn came as close as three in the second on an acrobatic three-point play by the 6-foot-4 Bonner, but Merideth Marsh calmly made a 3-pointer to make it 52-46, and Gibbs was left alone for another 3 that put the Commodores up 55-48.
Wirth sealed the win when she intercepted a crosscourt pass with 20 seconds remaining and Vanderbilt up five.
"I thought she played very inspired basketball today," Fortner said. "She's a senior. This is her last run through. I thought she was really better today than I've seen on film and when we played them."
The Commodores also beat Auburn 73-70 on Feb. 19.
This was the 10th straight year the No. 1 seed has failed to win the SEC tournament. Auburn still figures to earn a high seed for the NCAA tournament and will try to bounce back from this defeat.
"We can't worry about this loss," Bonner said. "We can't let that dictate how we're going to be in the NCAA tournament."
Bonner was held in check throughout the game, and Vandy's Jennifer Risper said little when asked how the Commodores pulled that off.
"Just defense," she said. "That's all."
Bonner's night was summed up by her last shot, a desperation heave from way behind the 3-point line in the final seconds.
Wirth was named the tournament's most valuable player. Vanderbilt has the second-most SEC tournament titles of any program, trailing only Tennessee's 13.
Auburn was coming off a 78-58 win over Tennessee in the semifinals, the most lopsided loss for the Lady Vols in an SEC tournament. The Tigers were smothered by Vandy, however, and now the Commodores can also look ahead to a potential run in the NCAA tourney.
"I just can't wait to play again," Balcomb said. "I know we've got to wait a while for NCAAs, but I think we're ready to do some great things."