NCAA WOMEN'S CHAMPIONSHIP - BERKELEY REGION - SWEET 16 AT BERKELEY CA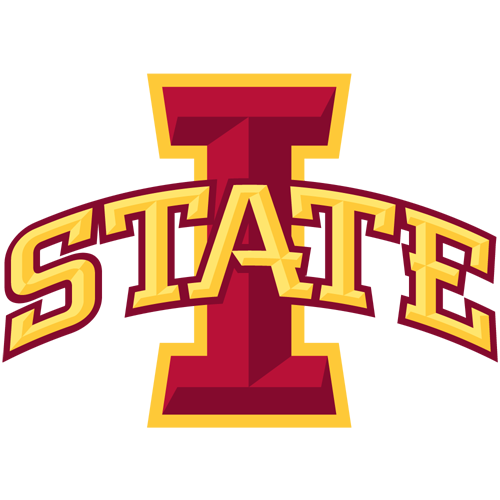 Cyclones end Spartans' unlikely run with last-second 3
BERKELEY, Calif. -- As the loose ball made its way out to Alison Lacey behind the 3-point arc in the closing seconds, she contemplated what to do next.
"When I got the ball, I thought 'Should I shoot?'" Lacey said. "Then I said just do it and see what happens."
Good decision.
Lacey hit a go-ahead 3-pointer off a scramble with 27.5 seconds left and fourth-seeded Iowa State scored the final eight points in a 69-68 victory over ninth-seeded Michigan State on Saturday night.
With a comeback for the ages, this year's Cyclones squad joins the 1999 version that was honored earlier this year as the only ones to go this far in the women's tournament.
"I'm not going to say there was no doubt we could still win the game. I won't lie to you about that," Cyclones coach Bill Fennelly said. "Just finish the game to the bitter end and see what happens."
What happened was one of the most memorable wins in Iowa State history.
Michigan State had gone ahead 68-61 on Aisha Jefferson's jumper with 1:26 left and appeared poised to pull off another upset.
Nicky Wieben started the comeback with her only basket of the game on a putback and the Cyclones (27-8) turned up the defensive pressure for a change. A steal by Kelsey Bolte in the backcourt led to Heather Ezell's banked-in 3-pointer that cut the lead to 68-66 with a minute to go.
"We don't practice that a lot, only for special situations," Fennelly said of the press. "We just want everybody lined up right. ... That's not a normal way for Iowa State to win a game, but that's what tournament basketball is all about. At that point you're scrambling."
Lykendra Johnson then turned it over in the backcourt again for Michigan State (22-11), setting up Lacey's heroics. Iowa State tried to get the ball inside but Amanda Nisleit missed and Allyssa DeHaan blocked Bolte's follow attempt.
The loose ball made it out to Lacey, who drained the 3-pointer to give her 29 points and the Cyclones the lead. The Iowa State players poured off the bench to mob Lacey at midcourt during a timeout, but the win was far from secure.
Kalisha Keane missed a 3-pointer for the Spartans, who kept possession after a jump ball on the rebound. Following a timeout, Jefferson and Johnson missed shots from in close to give the Cyclones the win.
"It was such a whirlwind of emotion when they came down with the ball and got another shot off," Nisleit said. "You can't describe it. It was so exciting to be out there."
Iowa State's players rushed out to center court once again to celebrate, while many of the Spartans fell to the ground in despair. DeHaan scored 24 points to lead Michigan State, but didn't get a touch on the last possession and walked off the court with tears in her eyes.
"I think we had a couple of good looks at it," DeHaan said. "We hit the boards hard but we didn't get the call in our favor. That's how it goes sometimes. It was unfortunate. The game shouldn't just be decided on that last play."
Iowa State advanced to face the winner of the game between third-seeded Ohio State (29-5) and second-seeded Stanford (31-4) for a trip to the Final Four.
Both teams faced some doubts about their credentials despite making it to the regional semifinals. Iowa State benefited from two-time defending champion Tennessee's loss to 12th-seeded Ball State in the first round. There will still be some skeptics because Michigan State cleared top-seeded Duke out of the bracket with a second-round win on its homecourt.
The Spartans wanted to prove they could win away from the Breslin Center as well, and appeared to do so with strong play in the second half. The game was tied going into the final 6 minutes before DeHaan sparked an 8-1 run with a couple of hook shots. Jefferson's basket appeared to seal it for the Spartans before they fell apart in the final minutes.
"We got a little soft with the ball against the pressure," coach Suzy Merchant said. "We got a little complacent down the stretch. We turned it over and they took advantage of it."
Iowa State missed its first six shots of the game, extending the run of misses against Michigan State's defense to 23 straight. The Spartans forced top-seeded Duke to miss its final 17 shots in a 63-49 loss in the second round Tuesday.
But the Cyclones overcame an early nine-point deficit by going on a 15-6 run behind 10 points from Lacey and took a 38-36 halftime lead.
Nisleit scored 17 points and Ezell added 14 for Iowa State.
Mia Johnson had 13 and Jefferson scored 10 for the Spartans.