NCAA WOMEN'S CHAMPIONSHIP - OKLAHOMA CITY REGION - 2ND ROUND AT CHATTANOOGA TN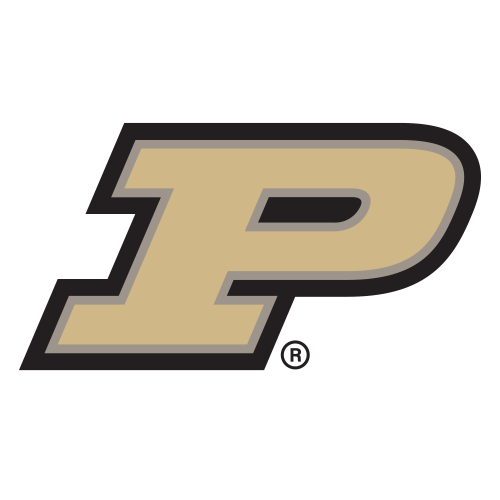 Five Boilermakers reach double digits as Purdue earns rare win against UNC
CHATTANOOGA, Tenn. -- The Purdue women want to keep pace with the men's team as long as possible in the NCAA tournament.
They might have a chance to go even further now they finally figured out how to beat North Carolina when it matters most.
Lindsay Wisdom-Hylton and Brittany Rayburn led five Boilermakers in double digits with 18 points apiece, and sixth-seeded Purdue beat third-seeded North Carolina 85-70 Monday night in the second round of the Oklahoma City Regional after losing to the Tar Heels in two of the past three NCAA tournaments.
"It's hard to beat a team so many times, and I think this was our team," fifth-year senior Wisdom-Hylton said. "It was our time. We wanted it more. I felt like we were executing, playing a little bit harder. I think we really wanted it a bit more."
The Boilermakers (24-10) will play Rutgers, an 80-52 winner over Auburn, on Sunday in their third trip to regional semifinals in the last four years. The Purdue men's team is playing in its regional semifinal on Thursday night. Wisdom-Hylton said the men's second-round win convinced them they could make it as well.
"How far they go, we're going to try and get there too," she said.
Purdue coach Sharon Versyp called it huge for the program to reach its 12th regional final overall but hasn't reached a Final Four since 2001. She had been telling those seniors that their time was now.
"We've got the pieces of the puzzle as long as everyone connects ... We kept saying, `It's our time,' and they believed in that," Versyp said.
North Carolina (28-7) had dominated the series between these teams coming in and had won the past three overall. The Tar Heels failed to reach the regional semifinals for the first time in five years.
Lakisha Freeman scored 16 points for Purdue, and FahKara Malone and Danielle Campbell 12 apiece.
North Carolina senior Rashanda McCants had written a reminder to herself on her shoe that it could be her last game and was coming off a 1-for-9 performance in the first round. It didn't help as she went 3-of-15 for six points. Italee Lucas led the Tar Heels with 21 points, and Jessica Breland added 15.
Purdue came in having beaten only one ranked team this season with that win coming over Texas. But the Boilermakers have five seniors on the roster who didn't want to go home in the second round for a second straight year, and they promised to match No. 11 North Carolina's aggressiveness and intensity.
They did just that, prompting one fan to yell out, "We're going to Oklahoma" while the band chanted "Sweet 16, Sweet 16" as Purdue dribbled out the final seconds before one last off target shot at the buzzer by Carolina.
"They got three fifth-year seniors," North Carolina coach Sylvia Hatchell said. "I think that probably really led the way for them and gave them the confidence and stability and the desire and heart and all that they needed to win today. I said earlier ... I thought they were better than their record and their seed, and I think they proved that."
They averaged 57.1 percent (28-of-49) -- the highest allowed by North Carolina this season. The Tar Heels had the nation's best scoring offense with 83.1 points a game. But they struggled shooting the ball from the start, often missing the rim completely no matter the shot and finished hitting just 36.7 percent (29-of-79).
"It just came down to their work ethic," Lucas said. "They outworked us plain and simple. They outworked us."
Purdue also had the edge at the free throw line, hitting 24-of-27 compared to just 9-of-11 for the Tar Heels. Hatchell said her team must learn how to get to the line more over the offseason.
"I think that was frustrating for us," Hatchell said.
The teams combined for eight ties and seven lead changes with Purdue taking control when Campbell tied it at 43 with a layup, and Rayburn put Purdue ahead to stay with a jumper with 13:00 remaining that was the start of a 13-2 run.
Each time North Carolina tried to rally after that, Purdue answered. Rayburn pushed the lead to 66-56 when she hit a 3 and the free throw for a four-point play with 4:57 to go. The Boilermakers led by as 16 down the stretch.
It was a physical game that featured at least seven jump ball situations -- six in the first half -- with a tie at 30 going into halftime. The Boilermakers opened the game pushing the ball inside, and that helped Tar Heels forward Iman McFarland pick up her third personal with 2:12 left in the half.
Purdue quickly led by nine when Wisdom-Hylton hit the first of two free throws at the 14:39 mark.
North Carolina answered with eight straight points and took the lead when McCants got the rebound of a miss by Chay Shegog and hit a jumper. From there, it went back and forth with the Tar Heels struggling to find the basket.
As DeGraffenreid tried to drive to the basket on one possession, she found herself smothered by three Boilermakers, forcing her to back the ball out.