BIG TEN WOMEN'S TOURNAMENT - FINAL AT INDIANAPOLIS IN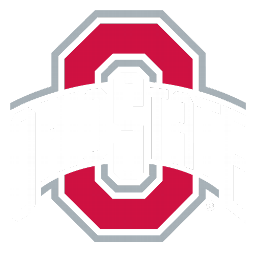 Ohio State tops Penn State to win 3rd straight Big Ten tournament
INDIANAPOLIS -- Ohio State's Jantel Lavender already had scripted the final chapter of her record-setting Big Ten career.
Leave Indianapolis as a champion -- again.
The four-time Big Ten player of the year and junior Samantha Prahalis delivered on the promise Sunday, each scoring 23 points to lead fifth-seeded Ohio State past second-seeded Penn State 84-70 for the Buckeyes' record-tying third consecutive tourney title.
"That's a three-peat," fans chanted before the trophy presentation.
As if Lavender and her teammates needed a reminder.
A month earlier, the Buckeyes (22-9) had lost their third straight game and their run of Big Ten domination appeared to be in jeopardy.
But the Buckeyes regrouped behind their inside-outside tag-team tandem and re-emerged at the tourney as a different team. They've now won nine straight, are headed to their ninth consecutive NCAA tourney and became the only second team in the 17-year history of the Big Ten tourney to win three titles in a row. Purdue also did it from 1998-2000.
And Lavender became the first player in tourney history to win three Most Outstanding Player awards.
"I just really enjoy this part of it [winning]," she said. "The championships and the cutting down the nets, it can never get old."
Not surprisingly, Prahalis and Lavender led the celebration, too.
Prahalis scored 14 points in the first half when the Buckeyes took control.
Lavender matched that total in the second half, extending her NCAA record of consecutive double-figure scoring games to 133. She is one game away from tying Courtney Paris' overall record for a career.
The Buckeyes also set a new championship game scoring record, breaking Purdue's mark set in an 80-76 victory over Illinois in the 1999 title game.
As usual, though, Lavender and Prahalis did more than just score.
Prahalis' quick moves and nifty passes led to nine assists, leaving her only six behind Penn State's Helen Darling as the career leader in Big Ten tourney play.
Lavender finished with 15 rebounds and six assists, wrapping up her career as the Big Ten tourney career leader in points (234) and rebounds (116).
For Penn State (24-9), it was a frustrating day.
Mia Nickson led the regular-season runner-ups with 17 points and Indy native Alex Bentley had 16 points. But after shooting 43 percent from 3-point range this season, Penn State was just 6 of 19 from beyond the arc Sunday -- losing its fifth straight title game since winning the first two crowns.
"I felt like Ohio State played like a team with seniors and juniors who have been here many times before. We tried to make 10-point plays instead of being patient and understanding how long the game is," said Nittany Lions coach Coquese Washington, who played two seasons in Indy with the WNBA's Fever.
It was a struggle all the way.
Ohio State took control with an early 9-0 run, turning a 12-8 deficit into a 17-12 lead. The Buckeyes still led 44-39 at the break, and then Lavender dominated the second half.
She scored six straight points during one early flurry, turning a five-point cushion into a 55-44 Ohio State lead.
After Prahalis' steal and coast-to-coast layup, Lavender, the trailer on a fast break, put in another layup. She followed that with a 15-foot turnaround jumper and Taylor Hill then hit a 15-footer to give Ohio State a 63-48 lead with 12:40 to go.
The Nittany Lions never got closer than nine the rest of the game.
"Ohio State has a lot of talent on their team," Washington said. "You have to pick your poison with them. They've struggled at times this year, but it's not because of a lack of talent. Once that talent is clicking on all cylinders, they're tough to defend."
Especially when Lavender and Prahalis have something to prove -- like they did in this tournament.
"I just think it's fun to win this with my teammates, especially this year, with where we came from," Lavender said. "People just kind of gave up on our team and we just all stuck together. That's what makes it feel that much better."