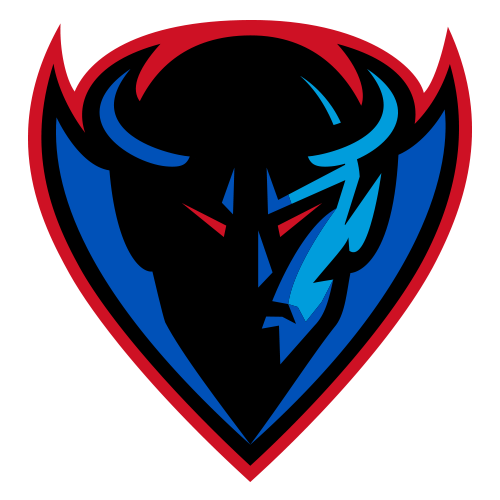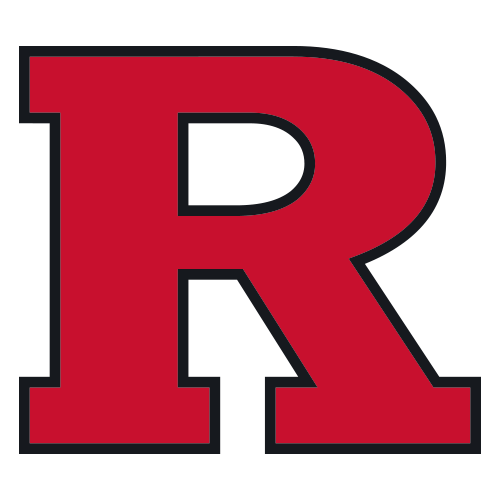 Khadijah Rushdan, No. 12 Rutgers escape No. 22 DePaul
PISCATAWAY, N.J. -- Khadijah Rushdan wasn't going to let Rutgers lose.
The senior guard scored the final 11 points, including a layup with 1.5 seconds left, to help the Scarlet Knights (No. 12 ESPN/USA Today, No. 11 AP) pull out a 65-64 victory over DePaul (No. 22 ESPN/USA Today, No. 23 AP) on Tuesday night.
Rushdan's layup capped a furious second-half rally that saw Rutgers (17-3, 6-1 Big East) come back from a 16-point deficit with 10 minutes left.
"I was just trying to get a shot up," said Rushdan, who finished with 24 points. "It's nice I was able to come through for my team. Whether I hit it or someone else hit it, we won that's what matters."
Rutgers coach C. Vivian Stringer has always been impressed with Rushdan's mental toughness.
"Khadijah's a winner," Stringer said. "You see someone who is caged up, when she thinks she's going to lose. She does whatever she needs to do."
It was the second time in her career that Rushdan hit a game-winner to lift Rutgers. She hit a pull-up jumper to beat Princeton last season.
Trailing 56-40, Rutgers rallied behind its defense as the Scarlet Knights held DePaul without a field goal over the next 5½ minutes. That helped them go on a 21-8 run to close within 62-61 on Rushdan's layup with 1:49 left. She then blocked a layup by Anna Martin, giving Rutgers a chance to take the lead. Both teams got sloppy over the next minute, combining for three turnovers.
Rutgers fouled Martin, who converted both free throws to make it a three-point game with 30 seconds left.
After two more turnovers, Rutgers had a chance to tie it, but April Sykes' 3-pointer was off the rim. Rushdan was there to convert the rebound with 12 seconds left to make it 64-63. DePaul inbounded the ball and the Scarlet Knights fouled Deanna Ortiz with 8 seconds left. She missed the front end of a 1-and-1, Rushdan got the ball at midcourt and drove to the basket for the game-winner hitting the shot over Ortiz.
The Blue Demons (15-6, 3-4) couldn't get a shot off at the other end as Martin's last-second attempt was blocked by Rushdan.
"I'm speechless about the number of things we did. We made some really, really unwise plays," DePaul coach Doug Bruno said. "That's a gift, that's not a slip. That's a gift, that's what irritating to me. This was a tough game to lose. These players are great young women and deserve to win, but you got to finish it. We deserved this one, but gave it away."
DePaul was coming off a 44-point loss to No. 3 UConn on Saturday. Martin, the Blue Demons' leading scorer, was held without a point in that game. The junior guard, who was averaging 18.3 points, got going early against Rutgers. She had 12 points in the first half including six straight at one point as the Blue Demons built a four-point lead.
"Any time you lose it's really hard," said Martin, who finished with 26 points. "Saturday was more of an embarrassment I think. Today I feel like the game was ours we didn't finish it."
Rutgers rallied in the first half behind freshman Syessence Davis, who had seven points during a 14-4 run that gave the Scarlet Knights a 28-23 lead. The game was tied at 32 at halftime. Davis finished with a career-high nine points.
DePaul opened the second half with a 20-6 run to take a 50-36 lead on Brittany Hrynko's 3-pointer. Martin hit two 3s during the burst as the Blue Demons capped the run with four straight 3s.
Usually Bruno loves an uptempo game, but the Blue Demons have been decimated by injuries this season. They have lost Keisha Hampton (right knee); Taylor Pikes (ACL); freshmen Alexa Gallagher (right knee) and Chanise Jenkins (left ankle) for the season, leaving the team with eight healthy players.
Only Hampton and Pikes made the trip to New Jersey. The Blue Demons will be back in the Garden State on Saturday to face Seton Hall.
The Scarlet Knights began a rough conference stretch. They visit Georgetown (No. 18 ESPN/USA Today, No. 20 AP) before hosting second-ranked Notre Dame and traveling to No. 3 Connecticut.
"We come out the way we came out the last couple of games and we're going to get blown out," Rushdan said. "It needs to start in practice. We need to push each other. We can't think we can show up for games. The Big East is one of best conferences. Going against three ranked opponents that way isn't going to cut it."
Former Scarlet Knights star Cappie Pondexter was at the game and received an ovation from the crowd. Pondexter, who graduated from Rutgers in 2006 spent the first part of the WNBA offseason playing for a team in Russia. The New York Liberty All-Star just signed a contract with a team in Turkey for the rest of the winter and will soon be headed back overseas.