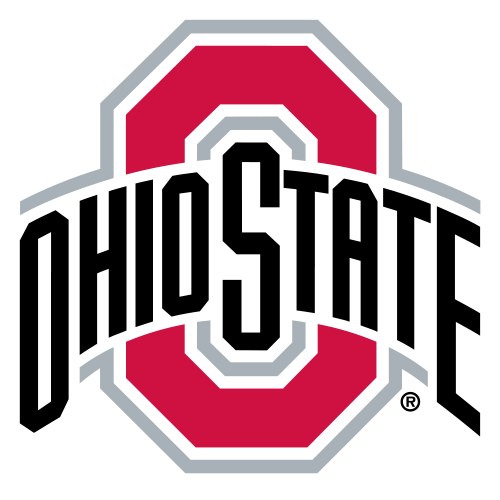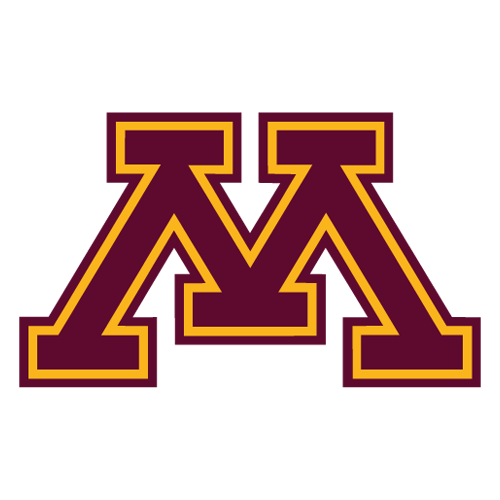 Minnesota uses inside game to upend No. 9 Ohio State
MINNEAPOLIS -- Ohio State became the bully of Big Ten women's basketball over the last decade, building around dominant inside players.
Now driven by their exceptional and experienced guards, the Buckeyes are winning this season at their usual rate. But Minnesota found the formula to beat them on Sunday.
Rachel Banham scored 20 points and made three 3-pointers, helping the Gophers take down No. 9 Ohio State 76-65.
"They outplayed us. They outworked us. I didn't do a very good job of preparing us between the ears," said Buckeyes coach Jim Foster, who already has reached his 10th straight season with 20 or more victories. "We were undisciplined and unfocused at the beginning of the game."
Samantha Prahalis, the reigning Big Ten Women's Player of the Week, snapped to life in the second half with 19 of her 25 points. But the Buckeyes (20-2, 7-2) never fully recovered from their early shooting struggles. Prahalis was 2 for 11 from the floor in the first half.
"I thought we were in it. I thought we were going to come back," Prahalis said, adding: "It's collectively. It's not one of us. It's not two of us."
Kiara Buford added 15 points and seven assists for the Gophers (12-11, 4-5), who beat a ranked team for the first time in nearly three years. They did it by controlling the post, outscoring the Buckeyes 36-20 in the paint with Katie Loberg and Micaella Riche taking it to the hoop without hesitation. Sophomore center Ashley Adams has six points, 12 rebounds, seven blocks and three steals, but she shot just 3 for 8 and committed five turnovers. Foster lamented what he called passivity from his frontcourt.
"We had a lot of post players standing and watching to see if the ball went in, instead of going to the glass," Foster said.
Minneapolis native Tayler Hill led the team with 26 points, but she shot just 3 for 11 from 3-point range. Ohio State missed a chance to move into a first-place tie with Purdue in the conference race after the Boilermakers lost at Iowa on Saturday.
"It just wasn't falling," Hill said.
Buford, a high school rival of Hill's at St. Paul Central when Hill played for Minneapolis South, had a hand in that.
"I know her very well. I've guarded her plenty of times," Buford said, adding: "I think we knew where the ball was going and who was going to shoot it."
Prahalis scored the first five points of the second half to pull Ohio State within 34-33, but Banham -- Minnesota's flourishing freshman point guard -- answered with a 3-pointer. She got fouled shooting behind the arc two minutes later and swished all three free throws.
"We fouled jump shooters, which is a no-no in this game," Foster said, adding: "I think we had her in a good place, and we bailed her out."
Banham is 23 for 37 from 3-point range during conference play.
Prahalis played the villain part well, trying to fire her team up with a flurry of fast moves to the basket for tricky layups and well-timed 3-pointers to keep the game competitive. She picked up her fourth foul near the 7½-minute mark for an ill-advised backcourt reach-in. She hit back-to-back 3-pointers, the last bringing the Buckeyes within 63-59. The spunky, dark-haired native of upstate New York with a scowl to match her on-court intensity nodded her head and flashed her hot hand to the Williams Arena crowd after the second one with less than six minutes left.
That was as close as they came, though.
Banham picked up her fourth foul shortly after halftime and spent much of the stretch on the bench, but her teammates picked up the slack. Loberg and Riche combined for 21 points and 11 rebounds.
Prahalis missed a pair of free throws with 2:26 left and the Buckeyes trailing by 10, causing the Gophers fans to roar with delight. The attendance of 5,626 was their most at home this season.
After seven NCAA tournament appearances in eight seasons, including a trip to the Final Four in 2004, the Gophers haven't been able to regain that success. Their last win over a team ranked in the Associated Press Top 25 came in 2009, a first-round victory over Notre Dame in the NCAA tournament. They haven't played in the postseason since, going a combined 14-27 in Big Ten games.
Their last win over a Top 10 team was in 2006, here against Michigan State. They'd beaten Ohio State only three times in the last 15 meetings.
"Who doesn't want to beat a ranked team? I think that's really cool. Doing it front of all those people shows we're a really good team," Banham said.