ATLANTIC 10 WOMEN'S CHAMPIONSHIP - FINAL AT PHILADELPHIA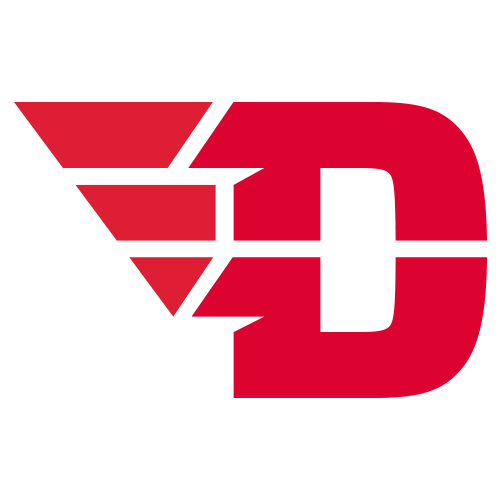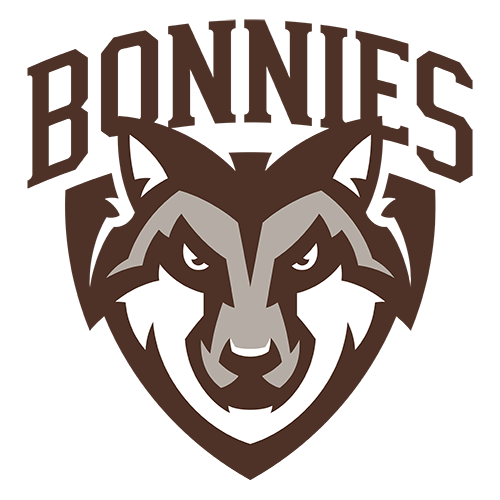 Dayton fends off St. Bonaventure in A-10 finals
PHILADELPHIA -- Dayton mobbed each other, hugged and danced all over the court. The ladder was brought out to clip the nets and the Atlantic 10 "conference champions" sign was taped to the backboard.
Coach Jim Jabir walked in a daze. He would get to enjoy a selection show without the nerves of waiting to see "Dayton" flash on TV.
"It's a good day to be a Flyer," Jabir said.
Justine Raterman scored 13 points and Dayton rebounded after blowing a 22-point lead to beat St. Bonaventure (No. 22 ESPN/USA Today, No. 16 AP) 56-53 on Monday to win the A-10 tournament championship and clinch a bid to the NCAA tournament.
The Flyers (23-6) dominated early and didn't trail until the final minutes. The Flyers, playing in their second straight A-10 title game, earned at-large berths to the NCAA tournament each of the last two seasons. Not this year.
Led by a senior class that never got rattled even as the lead evaporated, Dayton found a way to gut out a win against one of the hottest teams in hoops. Long after the title was secured, the Flyers took turns posing with their families and the championship trophy -- a first for Jabir in nine seasons at Dayton.
"This is huge," Raterman said. "Ever since I got here, it's been on our list of goals as a program. We've been taking steps every single year for something like this. To finally reach that, it's not even real yet."
Believe it, Dayton.
The Bonnies (29-3) had their 18-game winning streak snapped and must wait for an at-large bid for the program's first spot in the NCAA tournament.
"Hopefully we've done enough to get in, but we eliminated the guarantee of that," Bonnies coach Jim Crowley said.
St. Bonaventure stormed back from the whopping first-half hole to lead 51-50. Patrice Lalor got it right back for Dayton with a pair of free throws and Andrea Hoover's driving layup with 25 seconds left made it 54-51.
Jessica Jenkins' 3 at the buzzer was off the mark for the Bonnies, and Dayton could exhale. The Bonnies shot 33 percent from the floor.
"It was a just a day where the ball didn't drop like it normally does," Crowley said.
Doris Ortega had 18 points and 12 rebounds for the Bonnies, who missed nine of 13 3-point attempts and squashed their chance at relaxing during the selection show. Even with the loss, the Bonnies, and possibly Temple, should join Dayton in the field.
After their incredible start, the Flyers cooled considerably, and a mostly pro-St. Bonaventure crowd on Saint Joseph's campus went wild with each big bucket. Jenkins' 3 with 4:43 left cut Dayton's lead to 45-40 and Megan Van Tatenhove hit a jumper to make it a one-point game.
Alaina Walker completed the grueling comeback with two free throws with 2:16 remaining that gave the Bonnies their first lead of the game, 51-50.
Lalor, who scored 11 points, sank two free throws and the Flyers regained the lead. Hoover sealed it with the layup and Dayton was on its way toward the title.
The Flyers came out playing like the nationally ranked team with a bid all but wrapped up. Dayton huddled on the court after pregame introductions, shared a few laughs and high-fives, then started firing. Hoover opened with a 3-pointer and Raterman hit a 3 to make it 9-2. Elle Queen stole an in-bounds pass, one of St. Bonaventure's 12 first-half turnovers, that led to a layup by Raterman and it was 20-5 -- the Flyers would lead by 22.
Dayton started 11 of 22 and 4 of 8 from 3-point range, while the Bonnies missed 14 of 17 and all five 3s.
The Bonnies regrouped and closed the half on a 12-2 run that pulled them to 27-17 at halftime.
Still, it was a stunning 20 minutes for a team that hadn't trailed for a single second in either of their first two tournament games.
"We just started out tight," Tatenhove said. "Big game situation. Being on TV as well. We just let it affect us. When we finally get settled in, we played our game. By that time, it was too late."
The Flyers went scoreless the final 7:25 of the first half and didn't score again until Hoover's jumper 3 minutes into the second half. Dayton's 27-5 lead was sliced to 27-21 over that span.
As for that pregame ritual, Raterman laughed and said she couldn't reveal what was said in the huddle. It's a tradition at Dayton -- and it's one the Flyers will get to perform for at least one more game in March.