MAAC WOMEN'S CHAMPIONSHIP - FINAL AT SPRINGFIELD MA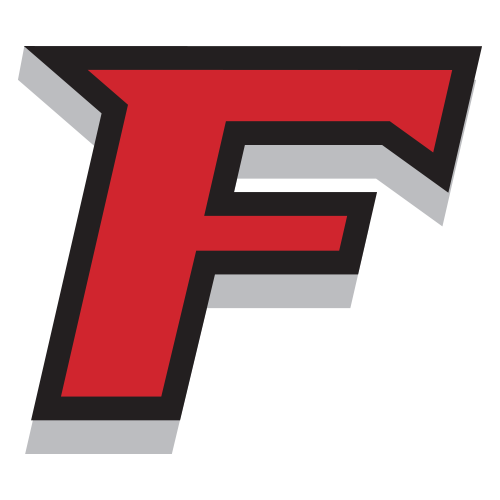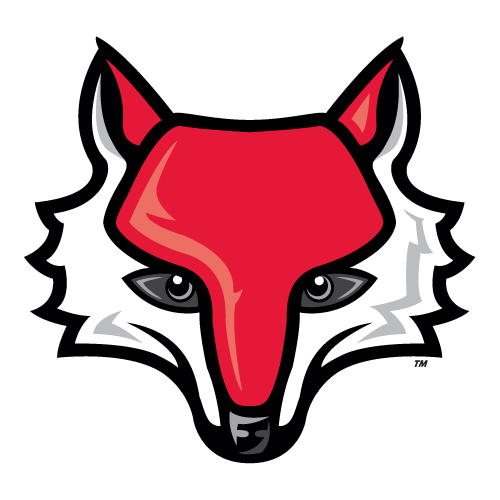 Marist tops Fairfield for 7th straight MAAC title
SPRINGFIELD, Mass. -- It doesn't seem to make a difference who Brian Giorgis has playing for him at Marist. For the last seven years, the results have been nearly always the same -- a trip to the NCAA tournament.
After overcoming a huge scare in the MAAC semifinals, coach Giorgis and his Red Foxes put together a complete effort to win their seventh straight conference tournament title Monday, beating Fairfield 61-35.
Corielle Yarde scored 16 points and Brandy Gang added 15 for the Red Foxes (25-7), who have won 20 consecutive MAAC tournament games since a loss to Canisius in the 2005 title game. They set a tournament record allowing the fewest points in a title game -- less than the 38 Niagara scored in 1997.
"These kids put on one of the most dominating performances I've ever seen in a championship game on both ends of the floor," Giorgis said. "That's a great Fairfield team. We dominated a great team with great players. I can't say enough."
This might be one of Giorgis' best coaching efforts in his 10 seasons at the school nestled 90 minutes outside New York City.
Unlike some of the great Marist teams over the past decade, this one struggled early in the season when starting point guard Kristine Best went down with an ACL injury to her left knee. The Red Foxes were sitting at 5-6 heading into the new year before winning 20 of their last 21 games. The lone blemish during that stretch was a loss at Manhattan that ended Marist's 34-game conference winning streak.
"Our nonconference schedule is ranked as fifth toughest in the country," Giorgis said. "The game that comes back to me is Kansas State on our court. We didn't beat them but we're right there with them. We understand the process. It comes down to the three days in March. You want to be playing your best basketball in this tournament and we played it especially on the last day."
Marist almost didn't get a chance to defend its title. The Red Foxes were almost knocked off in the semifinals before rallying to beat Niagara in overtime. The Red Foxes trailed by 13 in that game with just under 14 minutes left.
On Monday, they jumped all over the Stags behind Gang. She helped them build an early 19-7 lead, hitting two 3-pointers. The Red Foxes led 30-18 at the half.
After Brittany MacFarlane hit a layup 14 seconds into the second half to bring Fairfield within 10, Marist put the game away.
The Red Foxes held Fairfield without a basket for the next 13 minutes, going on a 24-3 run. Yarde, who was the MAAC player of the year and tournament MVP, had seven straight points during the burst -- including a nifty reverse layup that made it 36-20.
After three free throws by Taryn Johnson brought Fairfield back within 13, Marist scored the next 18 points.
The Stags missed 16 shots during their drought before Desiree Pina finally connected on a jumper with 6:43 left. She led the Stags with nine points.
"If someone told me I'd be up 30 or 31 points with 5 minutes to go: "Whoa, sure you got the right teams there?" Giorgis said.
Fairfield shot 21 percent from the field (12 for 57) for the game.
"We didn't shoot the ball real well," Fairfield coach Joe Frager said. "The keys to the game were that we can't turn it over -- we only turned it over 10 times -- and when we get good looks we have to knock them down. You can't win the ball shooting like that."
Fairfield (24-8) was bidding for its first trip to the NCAA tournament since winning the MAAC in 1998. This was the Stags' fourth championship game -- they lost in 2000, 2001 and 2010.
Had they won, Fairfield would have been playing at home for the first round of the NCAA tournament as the school is hosting in Bridgeport.
"I wouldn't care if we played in Bridgeport or Mars," Frager said. "It's always painful to go through something like this. The fact it might have been in Bridgeport at least for me, didn't matter. To be in the NCAA tournament you're happy to play anywhere. We are disappointed today. You never want to lose on a buzzer beater or by 25 points."
Marist won the two meetings between the teams in the regular season, beating Fairfield at home by 12 then topping the Stags by six on Feb. 10.