PHILLIPS 66 BIG 12 WOMEN'S CHAMPIONSHIP - SEMIFINAL AT KANSAS CITY MO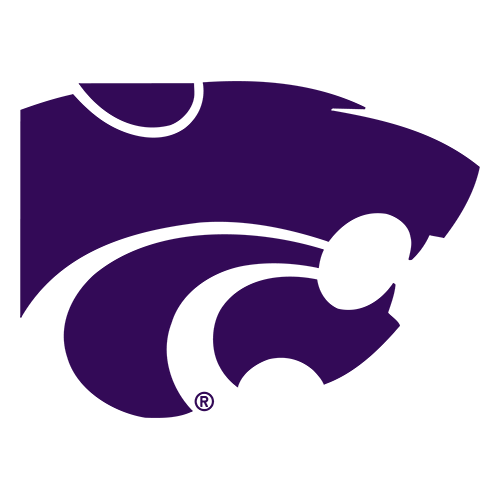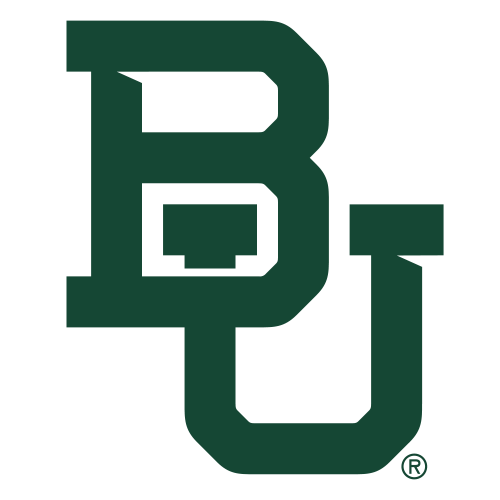 Brittney Griner improves on career mark as No.1 Baylor cruises to finals
KANSAS CITY, Mo. -- Nearly every shot Brittney Griner put up before the game clanked off the rim, and the phenom for No. 1 Baylor was justifiably concerned.
"I kept hitting them short," she said, "and I thought, 'Oh, I hope this isn't a sign.' "
If it was any kind of sign, it was certainly a good one.
Griner set a Big 12 tournament record with a career-high 45 points, and had 10 rebounds and seven blocks in the Lady Bears' 86-65 rout of Kansas State in the semifinals Friday.
Griner finished 19 of 28 from the field to better her career scoring mark of 41 points, set in the Lady Bears' regular-season finale against Iowa State, and got a standing ovation from fans of both teams when she checked out of the game with just over 2½ minutes remaining.
"She's an unbelievable player," Kansas State guard Brittany Chambers said. "It's fun to be on the court with her, I guess now saying it. Not when it's happening."
Destiny Williams also contributed 12 points and 14 rebounds for Baylor (34-0), which will play defending national champion Texas A&M on Saturday as it attempts to become the first program, men's or women's, to finish a season 40-0. The Aggies beat Oklahoma 79-66.
Chambers had 18 points to lead Kansas State (19-13), which has lost 14 straight to the Lady Bears. JuliAnne Chisholm and Jalana Childs wound up with 11 points each.
"We lined up against a dominant team, and I thought we had segments where we played well," Kansas State coach Deb Patterson said. "It was a tremendous game for Brittney."
Griner scored the opening eight points for Baylor, and at one point midway through the first half was on pace to finish with 72, which would have shattered the women's Division I record of 60 set by Long Beach State's Cindy Brown in 1987.
The 6-foot-8 junior finished with 23 in the first half, though it would have been far more had she not gone the final 5 minutes without a field goal. Kansas State finally decided to quit covering her one-on-one, collapsing three defenders on Griner in the post. When that happened, she dropped passes to Williams and Odyssey Sims for easy baskets.
"We took what they gave us. They were in one-on-one coverage on Griner early in the game," Baylor coach Kim Mulkey said. "That's what they chose to do, and we threw it in there."
Kansas State was still within 21-18 on a basket by Branshea Brown with 10:36 left in the first half, but Griner -- who else? -- scored the game's next three baskets.
It was the start of a 16-2 run for Baylor that included eight points from Griner, Terran Condrey's only two field goals of the half and jumpers by Sims and Kimetria Hayden.
By the time Sims converted a three-point play off a feed from Griner, and Williams scored on a fast break, the Lady Bears had surged to a comfortable 42-22 halftime advantage.
"It's our defense and, you know, we just play hard," Griner said. "That's how it turns out."
Just about the only thing for Kansas State fans to cheer was country music superstar Trace Adkins delivering the national anthem, and even that was tempered.
That's because Adkins is a big fan of Mulkey from their days at Louisiana Tech. Adkins was a freshman walk-on football player and Mulkey was the senior point guard for the reigning national champion women's basketball team. While they never got to know each other in college, they finally got in touch a couple months ago, striking up a friendship.
Adkins sang the anthem before Baylor's game this year against Texas A&M. Once he finished his rendition at Municipal Auditorium, he watched the game from behind the Lady Bears' bench with his arms folded and a contented expression.
So much for giving Kansas State fans a reason to feel jazzed.
The Wildcats now must wait for the NCAA tournament selection committee to announce the bracket Monday night. Kansas State hardly fared well in three blowout losses to Baylor, but did knock off then-No. 9 Texas A&M and then-No. 10 Texas Tech.
The Wildcats also beat Iowa State in the quarterfinals of the Big 12 tournament, a team with that boasts a similar at-large resume and will also be sweating out the selection process.
"I'm hopeful our RPI and playing the strength of schedule we did, which was astronomical, that we'll get a good seed," Patterson said. "We're very deserving of it."