AMERICA EAST WOMEN'S CHAMPIONSHIP - FINAL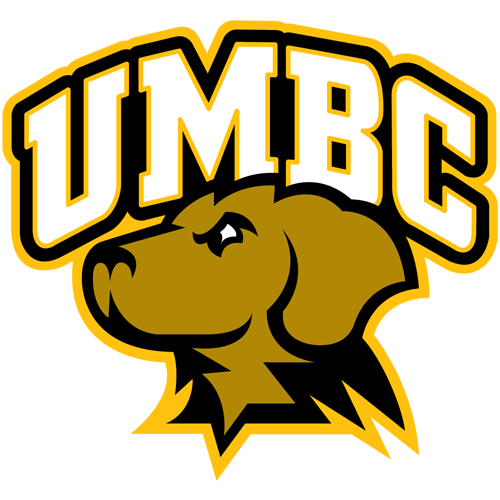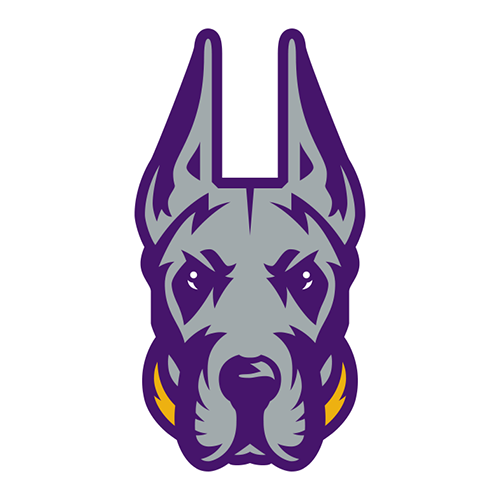 Albany drops UMBC for 3rd time this year to win America East championship
ALBANY, N.Y. -- After more than a decade of futility, Albany's rise to relevance is finally complete.
Forget the losing seasons and annual March disappointments: The Great Danes are going to the NCAA tournament.
Ebone Henry scored 23 points as second-seeded Albany held off fifth-seeded Maryland-Baltimore County 69-61 to win the America East women's title Saturday night and secure its first trip to the dance.
Senior Cassandra Callaway added 23 points, including three 3-pointers, for the host Great Danes (23-9). Adrienne Jones had nine points, and freshman Megan Craig added eight off the bench.
"Tears of relief and excitement were coming out of their eyes," said second-year Albany coach Katie Abrahamson-Henderson, the conference coach of the year. "This has never happened before."
Tope Obajolu scored 16 points for the Retrievers (17-15), who were looking to become just the third team seeded fifth or lower to win the conference tourney.
Kristin Coles added 12 points and Erin Brown had 10 points as UMBC fell to Albany for the third time this season.
A six-win team just three seasons ago, Albany will find out its NCAA opponent Monday night.
First things first: a raucous celebration on its home floor that would have been unthinkable before this year, its first 20-win season since the Great Danes were a Division III team in 1992.
Now, Albany is no longer the dregs of the conference.
"When the buzzer went off, I was speechless. I really think my mind went blank," said Henry, the tournament MVP. "I would've never thought we'd be in this position. We're going dancing."
With Abrahamson-Henderson urging on the crowd, the Great Danes used an 11-2 run in the closing minutes to ice the win. Henry stepped up to nail a crucial 3-pointer to key that stretch, padding what had quickly become a slim 52-51 lead.
The conference's defensive player of the year, Henry, a junior, grabbed three steals and helped keep UMBC to 25 percent shooting from beyond the arc. Albany was 5 of 9 from long range.
"I'm like a proud mother," Abrahamson-Henderson said.
Down 63-58 with less than a minute to go, UMBC missed three straight looks from close range. Albany then sank its foul shots to hold on.
Henry finished 7 of 8 from the stripe, and Callaway sank all of four her tries in the final 30 seconds.
In the teams' last meeting, Albany overcame a six-point deficit in the final 30 seconds to eke out a 65-63 win. This one was almost as close, but the Retrievers' only lead was at 2-1 in the first minute.
"We needed one more basket," Obajolu said. "One more stop."
Voted the preseason favorite, streaky UMBC was making its second appearance in the title game since joining the conference in 2003.
"We needed to get over the hump," Retrievers coach Phil Stern said. "Our kids were resilient. I wish we could have sent them off with a championship."
The teams traded buckets in the closing minutes of the first half before Henry drove to the hoop for a traditional three-point play with 1:14 to go, helping Albany push to a 34-27 lead at the break.
Down nine early in the second half, the Retrievers cut it to 43-41 with 10:43 to go. Albany answered on Henry's wild baseline look that somehow fell after she was already on the floor. Henry sank the free throw to put the Great Danes up 46-41.
UMBC battled back to tie it at 48-all with less than eight minutes to play on Coles' putback.
Later, with Albany leading 59-53, Henry beat the shot clock with a layup off an in-bounds pass, a pivotal moment with just 2:53 remaining.
Behind the league's best defense, Albany notched its 10th straight win and now awaits Monday's selection show to find out who and where it will play in the NCAA.
"Georgetown," Abrahamson-Henderson joked, as pal and Hoyas coach Terri Williams-Flournoy looked on in the postgame news conference.
The league's leading rebounder, Julie Forster had 13 boards for Albany, notching her 18th 10-rebound game of the year.
"It's something you dream of," Forster said. "You see people on TV, and it's something you want as an athlete. I couldn't believe it."
Callaway broke free from her teammates as the buzzer sounded, racing around the court that will soon have a new championship banner hanging overhead.
Albany got to the final by beating sixth-seeded Binghamton in the semis. UMBC upset No. 1 Boston University to reach the title.