MAC WOMEN'S TOURNAMENT - FINAL AT CLEVELAND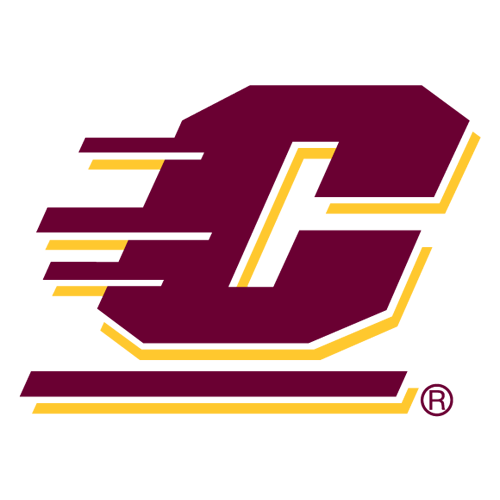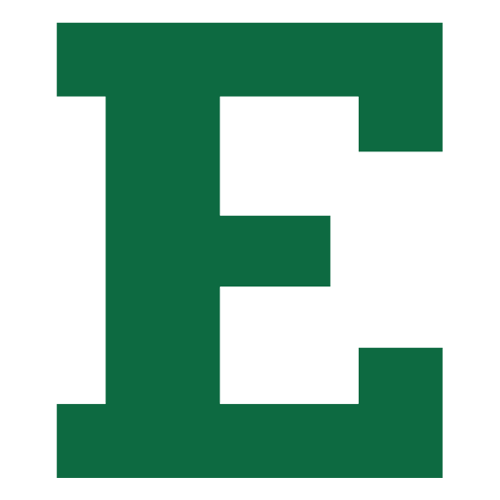 Eastern Michigan's Paige Redditt lays in last-second winner for title
CLEVELAND -- Paige Redditt caught the ball, spun and her world stopped. Suddenly, an entire season, her four-year career, Eastern Michigan's hopes -- everything -- were in the senior forward's left hand.
Completing a move she worked on perfecting every day in practice, Redditt, a right-hander, dropped a soft lefty layup with 1.5 seconds remaining to give the Eagles a 72-71 win over Central Michigan in the Mid-American Conference tournament championship on Saturday and a spot in the NCAA field.
"It think I jumped before it went in," Redditt said, recalling her game-winner. "It was surreal. You can't imagine the feeling that I had in that moment."
After Central Michigan's Jessica Green missed the front end of a 1-and-1 -- her only free throw attempt of the game -- with 9.8 seconds left, Natachia Watkins rushed the ball up the floor and passed to Redditt, who was wide open as she streaked toward the basket.
"I was yelling her name," Redditt said of Watkins, who scored 25 points. "I'm glad she got it to me."
Catching the ball on the lower right block, Redditt then spun on Central Michigan's Taylor Johnson and dropped in a shot she'll replay countless times the rest of her life.
The young Chippewas (20-15), who had upset top-seeded and two-time defending champion Bowling Green in the semifinals, didn't have enough time to get off a final shot and Eastern Michigan's players poured on to the floor to tackle Redditt and set off a wild celebration at center court.
It was a sweet finale for the second-seeded Eagles (23-8), who had lost to Bowling Green in last year's final.
"What a beautiful ending, what a beautiful finish," EMU coach AnnMarie Gilbert said. "This was our moment."
League MVP Tavelyn James scored 23 and was chosen the tourney's most outstanding player. Redditt added 18 points and Desyree Thomas had 10 assists. Redditt, James, Watkins and Thomas each played all 40 minutes and combined for 66 of EMU's 72 points.
Johnson scored 20 and freshman Crystal Bradford 16 for Central Michigan, which was playing its fourth game in four days.
"We had it," Johnson said, unable to hold back her tears afterward. "It still doesn't feel real."
There were 19 leads changes in a game where every time Eastern Michigan seemed to take control, Central Michigan fought back.
After James dropped two free throws following a questionable call with 35.4 seconds left to give EMU a 70-69 lead, Redditt came to the bench with a message for her coach.
"She said, 'We got this,' " Gilbert said.
But Bradford's runner in the lane put the Chippewas back in front, and EMU turned it over when James was called for traveling in front of WMU's bench, which erupted at their good fortune and were just seconds away from the school's first trip to the NCAAs since 1984.
Watkins then fouled Green, whose free throw was short. Watkins snatched the rebound, turned and darted up court, seeing Redditt on the right side and delivering her pass as she crossed midcourt. Redditt took it from there, making the shot to insure she'll wear green and white for one more game.
"I never felt like we were going to lose," Redditt said.
When the Chippewas fell behind by 10 points early in the second half, CMU coach Sue Guevara called a timeout and spent the majority of the short break ripping into her players, particularly Johnson.
"They're going right at you!" Guevara screamed at her sophomore forward.
The Chippewas responded, going on a 7-0 run and eventually taking a 58-57 lead when Bradford fired a long pass to Green for a layup with 9:29 left.
Guevara never doubted her team's resolve despite being tired, on an unfamiliar stage or attempting 18 less free throws than Eastern Michigan.
"My team left their blood, their guts and their hearts on the floor," she said. "We'll be back."
In the end, Eastern Michigan had a little bit more and the Eagles were determined to leave Cleveland carrying a championship trophy.
Last year, they stood and watched as Bowling Green celebrated a title in front of them.
Once was enough.
"It feels bad to have another team take a trophy from you," James said. "This year we earned it."