PATRIOT LEAGUE WOMEN'S TOURNAMENT - FINAL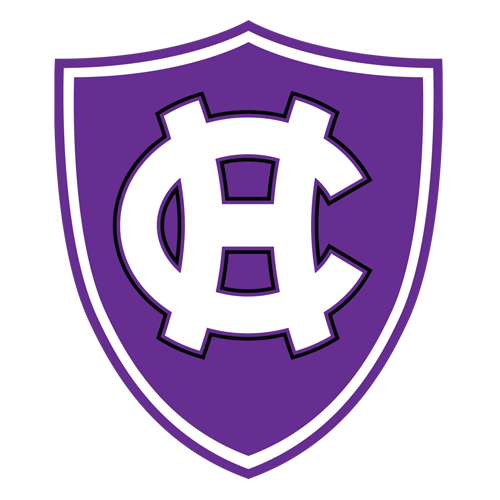 Navy relies on defense to win Patriot League, punch ticket to NCAA tourney
ANNAPOLIS, Md. -- Navy picked the ideal time to begin playing its best basketball of the season.
After stumbling through the regular season with a 15-13 record, the Midshipmen gathered some momentum in the first two games of the Patriot League tournament. Then, before an enthusiastic crowd at the U.S. Naval Academy on Saturday night, the Midshipmen capped the run in the championship game by defeating Holy Cross 57-48.
The victory earned the Midshipmen an automatic berth in the NCAA tournament and completed their improbable run to a second straight league title. After defeating second-seed Lehigh in the semifinals, Navy beat Holy Cross in a Patriot League tournament game for the first time in seven tries.
Soon after cutting down the net with her team, Navy coach Stefanie Pemper said, "We definitely never really got on a roll this year. But we're on a roll now, and it's just really sweet."
Tournament MVP Jade Geif scored a career-high 22 points for the Midshipmen, including 14 points in the decisive second half.
"We needed Jade to be a presence inside because we knew they couldn't stay with her," Pemper said.
Geif, a 6-foot forward, added: "My teammates want me to score."
And that she did. In the second half Geif went 4 for 7 from the floor and 6 for 8 at the line.
"I was perfectly fine with just going down and passing the ball to Jade in the post," guard Kara Pollinger said. "You could look at her, and she knew we were going to win this game. It was inspirational to me and the rest of the team."
While Geif took care of the offense, the entire squad teamed to stifle Holy Cross on the defensive end.
After the Crusaders took a 37-36 lead with 13 minutes left, Navy took control while holding Holy Cross (18-14) without a field goal for nearly nine minutes.
"Their defense was very, very good. They played us the way they needed to play us," forward Amy Lepley, who went 4 for 12 from the field.
"Navy played a terrific second half," coach Bill Gibbons said. "I thought we had some good looks that we didn't knock down."
Alix Membreno scored 13 and Pollinger contributed 10 points for Navy, which finished with a 40-30 rebounding advantage.
Brisje Malone led Holy Cross with 13 points and Alex Smith had 12. The fifth-seeded Crusaders earned a berth in the finals by upsetting No. 1 seed American.
The game turned after Smith scored five straight points to put Holy Cross up by one. Geif made a layup, then sank two free throws before Membreno drilled a 3-pointer to put Navy ahead 43-37.
It was 43-40 before Geif made two foul shots and teammate Audrey Bauer sank a baseline jumper. A three-point play by Malone cut the gap to 49-45, but the Crusaders could not get closer.
Navy trailed for the final 19 minutes of the first half, but came out strong after the break. A jumper by Bauer, a 3-pointer by Erin Edwards and a three-point play by Geif turned a 27-20 deficit into a 28-27 lead.
A 3-pointer by Pollinger made it 36-32, but Smith scored five straight points to put Holy Cross back in front with 13 minutes to go.
It would be the Crusaders' final lead.
Holy Cross limited the Midshipmen to 28 percent shooting in going up 25-18 at halftime. The Crusaders' first two possessions ended with a turnover and an air ball, but they bounced back with a 9-0 run after Navy scored the game's first basket.