BIG WEST WOMEN'S TOURNAMENT - FINAL AT ANAHEIM CA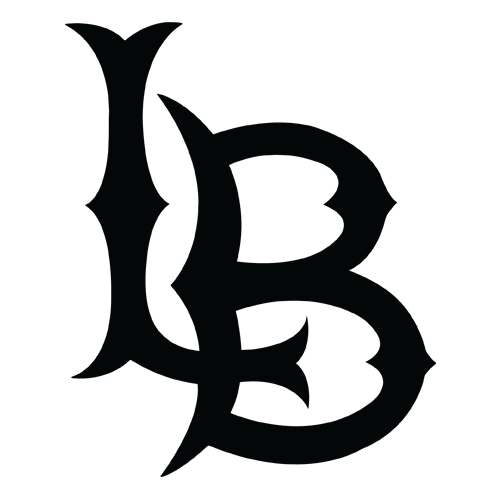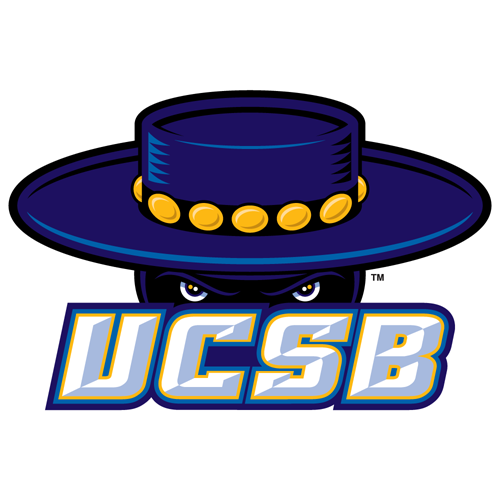 Kirsten Tilleman key in second half as UCSB wins Big West
ANAHEIM, Calif. -- Carlene Mitchell has UC Santa Barbara back in the NCAA tournament in her first season as coach.
Kirsten Tilleman scored 10 of her 16 points in the second half and grabbed 11 rebounds, leading the Gauchos to a 63-54 victory over Long Beach State on Saturday and giving them their 12th Big West tournament title in 16 seasons.
"The Gauchos are back. I am so proud of this group, I can't even tell you," said Mitchell who spent the previous 10 years as an assistant at Rutgers under the legendary Vivian Stringer. "There were a few tears in the locker room, because only these young ladies understand what we've gone through this year. But this is why you play the game -- for March Madness and a chance to cut down nets.
"As my boss indicated when he called me to see my interest in this job, it was: 'Could I handle cutting down nets?' Hopefully I answered that question for you."
Melissa Zoring had 14 points for UCSB (17-15) and Sweets Underwood added 11, including a clinching 3-pointer with 47 seconds remaining.
"It's everything I expected when I took this job," Mitchell said. "Like I told them, it would have been easy for them to jump ship with a new coach and a change in philosophy. But the seniors led the way. They wanted to leave their legacy, which was a Big West championship. So I can only thank them for believing in me."
Seventh-seeded Long Beach State (14-18), coming off Friday's 51-48 semifinal upset of No. 1 seed Cal Poly, was playing in its 11th Big West championship game and first since 2001.
Alex Sanchez scored 17 points and Devin Hudson had 15 points and 14 rebounds for the overachieving 49ers, who were showered with praise by coach Jody Wynn.
"This team has been through quite a bit," Wynn said. "We were picked to finish in ninth place out of nine teams, with not one kid returning with any kind of accolades or honorable mention, or anything that sniffs of that. A lot of unknowns, a lot of uncertainty, a lot of adversity, a lot of injuries -- and one senior."
It was only second time in the history of the Big West women's tournament that none of the top five seeds played for the title, and the first time a No. 6 seed won the whole thing.
Senior forward Tipesa Moorer, the 49ers' leading scorer this season and the niece of former three-time heavyweight champion Michael Moorer, played 13 scoreless minutes in her final college game after getting into early foul trouble -- leaving Hudson with more responsibility at both ends of the floor.
"Tipesa's been my personal role model since day one," Hudson said. "Playing the post at the beginning was really hard, because a lot of my shots weren't falling. Tillman's good, and she can guard. So it was just a matter of go hard or go home."
The 49ers attempted only two shots in the first 6½ minutes of the second half, but managed to remain within striking distance after UCSB pulled ahead 35-26 on a 3-pointer by Zornig and a fast-break layup by Nicole Nesbit with 11:45 remaining.
Sanchez responded with a layup and a 3-pointer 30 seconds apart, then Lauren Spargo converted a three-point play and Hallie Meneses hit a 3-pointer with 8:36 left to give the 49ers a 39-38 lead.
Kelsey Adrian drained a 3-pointer to put UCSB ahead for good, 43-41, with 7:21 to play. Underwood's 3 gave the Gauchos a 57-52 margin, and they made six of eight free throws to seal the victory. Tilleman was named the tournament's MVP.
"I wasn't expecting that. I wasn't even thinking about awards like that, but it's a great feeling" the 6-foot-1 junior said. "It's really just a reflection of my teammates. They make it possible for anyone on this team to step up on any given night."
The Gauchos led 21-20 at halftime despite 11 turnovers, and the fact that their backcourt duo of Nesbit and Emile Johnson were a combined 0 for 9 from the field. Johnson, the team's leading scorer this season, played 26 scoreless minutes. But it hardly mattered to her because she's going back to the big dance for the first time since her freshman year, while the rest of the players are going for the first time.
"There's nothing more that I wanted than to see my teammates cut down nets and just to enjoy this moment with this team," Johnson said. "This is just a testament to never giving up and persevering."
Nesbit, who was named as the conference's sixth player of the year, finished with six points on 2 for 10 shooting after scoring a career-high 20 against Pacific in Friday's semifinal game -- which the Gauchos won 84-66 to reach the championship game for the 16th time in 21 years. They are 14-2 and 5-0 against Long Beach State.
The same two schools were slated to meet for the men's championship. It's the second time in tournament history the same schools had the finalists in both the men's and women's brackets. It also happened in 1990, with Long Beach State and UNLV.