NCAA WOMEN'S CHAMPIONSHIP - KINGSTON REGION - 1st ROUND AT AMES IA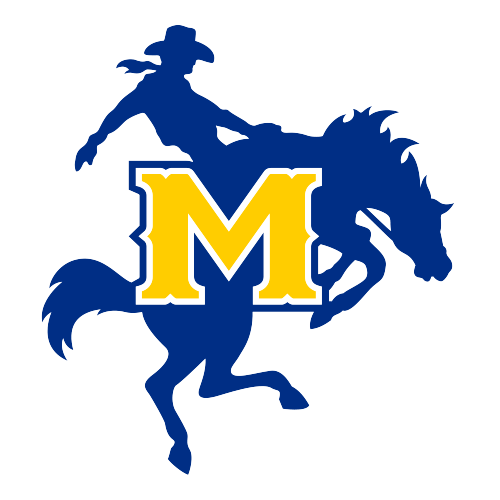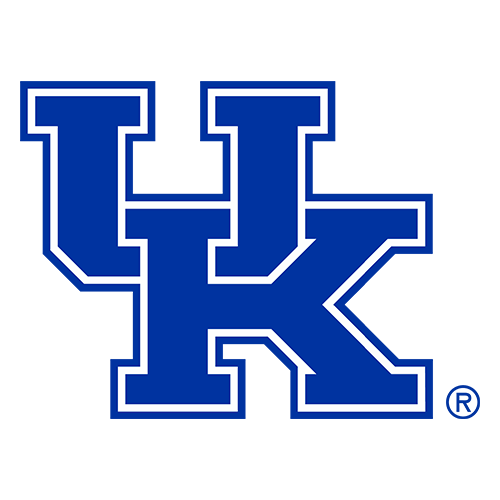 Kentucky able to squeak by upset-minded McNeese State
AMES, Iowa -- Kentucky bounced back from a surprising loss to LSU in the SEC tournament with a win in its NCAA opener.
It might be the last one the Wildcats pick up this season if they play as poorly as they did Saturday against 15th-seeded McNeese State.
A'dia Mathies and Kentucky didn't look anything like the SEC regular-season champions, squeaking by the Cowgirls 68-62 in the opening round of the women's tournament.
"I don't really know how to seed teams, but that was an awfully good team," Kentucky coach Matthew Mitchell said. "They're really a tough matchup for the way we play."
Keyla Snowden scored 11 points, all in the second half, and Azia Bishop added 10 for the second-seeded Wildcats (26-6). But Mathies, the SEC Player of the Year, had just six points and Kentucky struggled to put away the upset-minded Cowgirls until late in the second half.
McNeese State got within 63-57 on two free throws by Martika Hull with 40 seconds left, but the Cowgirls couldn't get any closer.
Caitlyn Baggett had 22 points and Hull scored 20 with 13 rebounds for McNeese State (26-8), which forced the nation's leader in turnover margin to give the ball away 20 times. But the smaller Cowgirls were outrebounded 58-40 and couldn't pull off the upset.
"I thought fatigue kind of set in. Our lack of depth hurt us," fifth-year McNeese State coach Brooks Donald Williams said. "When they made their runs, I thought we were a little fatigued. When we gathered ourselves, I thought we went right back at them. The difference between a school like theirs and small schools is depth is really different, and I thought that hurt us."
Mathies was hurt all night by early foul trouble.
Mathies picked up two fouls in just over 2 minutes and wasn't a factor in the first half. The Wildcats also missed their first 12 3-pointers and half of their first 10 free throws, and the Cowgirls climbed ahead 27-23 despite some shooting struggles of their own.
Kentucky steadied itself with an 8-1 run to close the half, and Kastine Evans ended its 3-point drought to put the Wildcats ahead 42-33. Snowden followed with a jumper that finally pushed Kentucky's lead to double digits with 12:41 left.
But McNeese State didn't shrink away as many lower seeds might have, and Caitlyn Baggett's layup cut Kentucky's lead to just 46-42 with 9 minutes left.
Ashlyn Baggett, Caitlyn's twin sister, was held to five points for McNeese State.
"We're pretty good and our guards are pretty tough. I really think the twins are as good as anybody in the country, and to go up against a Kentucky defense so well-respected nationally kind of puts a stamp on what we already thought," Williams said.
This was a shaky first step in what the Wildcats hope will be their first trip to the Final Four.
They appear to be in their best position yet to win a regional, having been seeded second for the first time since 1982. They also won their first SEC regular-season title in 30 years, and Kentucky's fast-paced, guard-oriented attack would seem to give it a strong chance for a long run through the tournament.
But for that to happen, the Wildcats can't afford to shoot 2 of 17 from 3-point range and 16 of 28 from the foul line as they did against McNeese State.
Samarie Walker was a bright spot for Kentucky with 13 rebounds, but Mathies finished 2 of 10 from the floor with five turnovers before fouling out after 18 frustrating minutes.
Walker and three others scored eight points apiece as Kentucky spread it around just enough.
"I think it's very crucial to our team. Any night, anybody can step up. You don't know who it can be. Nobody really shined today. We did it all collectively. I'm really proud of my teammates that we got the victory," Mathies said.
Despite the loss, McNeese State is clearly a program on the rise under Williams. The Cowgirls reached the NCAA tournament for the second year in a row and put forth a much better showing than last time, when they were bounced by eventual national champion Texas A&M, 87-47.
Kentucky has made a habit out of making life hard for itself in the first round of late, beating 13th-seeded Liberty by just six in 2010 and fellow No. 13 Hampton 66-62 in overtime a year ago.
"I think it was mostly us making defensive mistakes. We let them get into the lane too easily. We let the twins get into the lanes and draw fouls," Kentucky's Amber Smith said. "I think we'll make the adjustments and do a better job."