NCAA WOMEN'S CHAMPIONSHIP - KINGSTON REGION - 2nd ROUND AT SPOKANE WA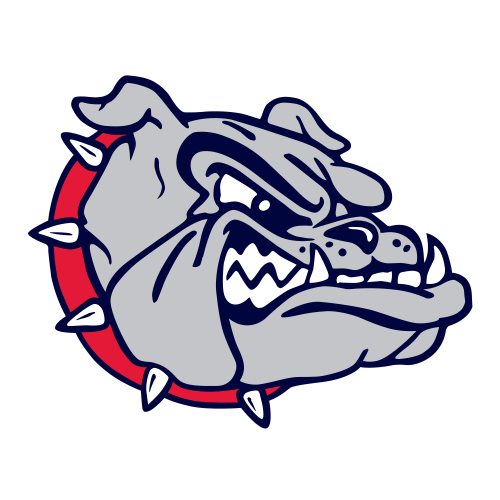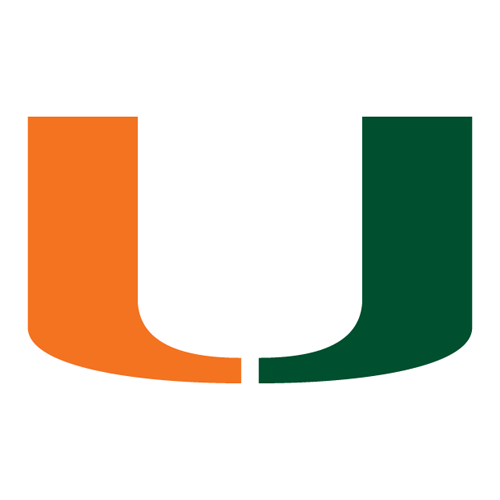 Kayla Standish, Katelan Redmon lead Gonzaga charge into third straight Sweet 16
SPOKANE, Wash. -- Coach Kelly Graves said there is a good
reason lower-seeded Gonzaga was able to knock off Rutgers and
Miami to advance to the round of 16 in the NCAA women's basketball tournament for a third straight season.
"We're good; we're gritty. We never consider ourselves the underdog," Graves said after the Zags beat third-seeded Miami 65-54 on Monday night.
"Where they seed us doesn't matter," Graves said.
"We can compete with any team out there," added forward Katelan Redmon, who had 16 points against Miami.
Home-court advantage doesn't hurt, either.
Gonzaga (28-5) was the 11th-seed but was playing on its home court in front of thousands of its fans at sold-out McCarthey Athletic Center. The Bulldogs beat sixth-seeded Rutgers on Saturday in the first round.
They advance to the Kingston Regional semifinals to play Kentucky.
"I'm proud of my team," Graves said. "This team is effective."
Playing against a taller Miami team that pressed the entire game, Gonzaga held the Hurricanes to 32 percent shooting and had only 11 turnovers to grind out a victory in what had been expected to be a shootout between two of the best offenses in the nation.
"Typically in the NCAA tournament like this, it comes down to who plays better defense," Graves said. "Both of us played pretty good defense tonight."
Kayla Standish scored 19 points to lead Gonzaga, which shot 43 percent from the floor.
Shenise Johnson scored 20 points and had 13 rebounds for Miami (26-6), which was undone by poor shooting, especially late in the second half.
"We did not play our best basketball game, but we played as hard as we could possibly play," Miami coach Katie Meier said. "Without any question, we fought and fought and fought and fought.
"Gonzaga did a fantastic job of not turning over the ball. It wasn't for lack of effort on our part."
Miami played without all-ACC guard Riquna Williams, who did not make the trip to Spokane because of unspecified conduct detrimental to the team. She averaged 16 points per game during the season.
Meier was gracious in defeat.
"'I'm happy for Gonzaga," Meier said. "They represent women's basketball. I'm happy for this community. I'm happy for that crowd.
"It's an awesome environment and an awesome experience for us."
In a game that featured 11 lead changes, Gonzaga took the lead for good at 48-46 on Kelly Bowen's 3-pointer with 5:55 left.
Haiden Palmer added 15 points for Gonzaga.
Shawnice Wilson added 12 points and nine rebounds for Miami, which made only one of 12 shots from 3-point range.
In a back-and-forth second half, Redmon and Palmer scored consecutive baskets for a 54-48 lead with 4 minutes left. Redmon's long jumper as the shot clock expired gave Gonzaga a 56-48 lead with 2:40 left, and her layup made it 58-50 for the Zags with 1:40 left. At that point, Miami had gone nearly 5 minutes with only one field goal.
Earlier in the second half, baskets by Wilson, Johnson and Shanel Williams put Miami up 42-39.
Standish's jumper put Gonzaga up 45-44.
In the first half, Palmer's breakaway layup gave the Bulldogs a 17-13 lead. Miami's 6-foot-6 center Wilson picked up her second foul with 14:50 left in first and sat down, which opened up the inside for the shorter Zags.
Suriya McGuire converted consecutive three-point plays as Miami tied the score at 19.
With Wilson on the bench, Gonzaga's Standish started to dominate inside. Her basket lifted Gonzaga to a 25-23 lead with 5 minutes left in the first.
Palmer's 3-pointer lifted Gonzaga to a 30-27 halftime lead. The Bulldogs held Miami to 34 percent shooting in the first, while making 42 percent of their shots. Standish led all players with 12 points and six rebounds in the first.
In the first round, Gonzaga upset sixth-seeded Rutgers and Miami pounded 14th-seeded Idaho State.
Gonzaga advanced to the Elite Eight last year behind since-graduated star Courtney Vandersloot, also winning the first two games on its home floor.