NCAA WOMEN'S CHAMPIONSHIP - FRESNO REGION - 2nd ROUND AT WEST LAFAYETTE IN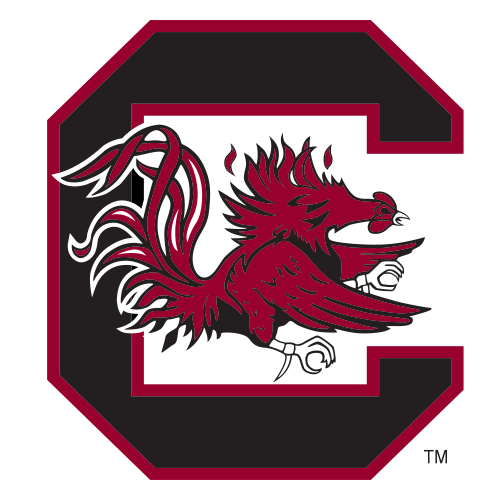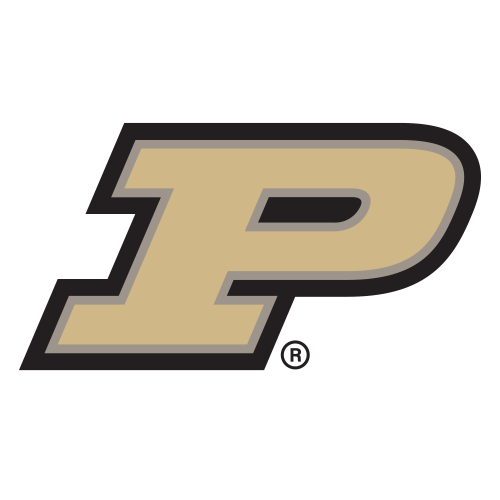 South Carolina bounces Purdue to reach Sweet 16
WEST LAFAYETTE, Ind. -- South Carolina coach Dawn Staley and assistant Nikki McCray kept watching the game clock Monday night.
Fortunately for them, their players were too busy playing defense to worry about the time.
Markeshia Grant scored 21 points and the fifth-seeded Gamecocks forced 20 turnovers in a 72-61 victory over No. 4 seed Purdue in the second round of the NCAA women's tournament.
"Coach McCray and I always give each other a look to speed up the clock, and it wouldn't go down any faster," Staley said, drawing laughter. "It's a happy time. It's a great day to be a Gamecock."
There have been a lot of great days this season for the Gamecocks (25-9), who won at Tennessee for the first time, made their first appearance in the Southeastern Conference tournament semifinals and earned their first NCAA bid since 2003. By advancing on Monday, they matched the 2001-02 team for the school's most wins in the SEC era.
Next up is a date with top-seeded Stanford on Saturday. The Cardinal defeated eighth-seeded West Virginia 72-55 in Norfolk, Va.
But before looking ahead, the Gamecocks wanted to savor the moment.
After shaking hands with Purdue (25-9), players and coaches huddled near midcourt, where they jumped up and down and chest-bumped in the excruciatingly warm Mackey Arena. Then they walked down and saluted the pep band that made the 700-mile trip to West Lafayette with them.
Staley reached the round of 16 for the first time in seven tries as a coach, and South Carolina made it to the regional semifinals for the first time since 2002.
"It means so much to me, especially because I'm a senior and I've worked so hard to get to this point," Grant said. "Growing up you always see the Tennessees, the Stanfords, the UConns playing at this level and just to see what we did was just incredible. And then this is the first time coach Staley has ever been to the Sweet 16, so it's even more special."
Well, not quite. Staley did play in three Final Fours at Virginia, but hasn't been this far in the NCAA tourney since then.
Of course, the Gamecocks relied on their stingy defense to win their first two NCAA games.
The problem for Stanford is South Carolina's offense is clicking, too. The Gamecocks shot 51.3 percent in the two games at Purdue and four players reached double figures Monday.
Ieasia Walker had 17 points, six rebounds and four assists, while La'Keisha Sutton and Ashley Bruner each finished with 10 points.
The Boilermakers, the Big Ten tourney champs, couldn't quite solve the Gamecocks' suffocating defense.
Top scorer Brittany Rayburn never got into a rhythm, and Courtney Moses, who broke the women's tourney record by making nine 3s in Saturday's first-round victory, was 0 for 2 beyond the arc Monday and finished with seven points.
KK Houser led the Boilermakers with 15, and Rayburn scored 13 to finish sixth on the school's career list with 1,795 points.
"The amount of turnovers we had, we took ourselves out of the game," Rayburn said. "On each possession, it was us grounding ourselves for the most part. But they were aggressive on defense and they got it done."
South Carolina was especially proficient each time Purdue made a run.
After taking an early lead with an 11-2 spurt, the Gamecocks never trailed again.
Purdue closed to 27-26 late in the first half, but South Carolina scored the final six points to make it 33-26 at the break.
Houser opened the second half with another 3, riling up a crowd expecting a rally. Instead, Grant answered with back-to-back 3s to extend the lead to 39-29.
"When we got close, they kept running the play where they pinned the player and we always got called on a foul," Purdue coach Sharon Versyp said. "We did it all year and they did it about seven times and they only called it one time. We tried to adjust, but that's when they would come down and score."
The Boilermakers almost got back into the game after Purdue's Chantel Poston and Sutton were called for a double technical early in the second half. Purdue eventually closed to 53-46 with 9:27 to go, but the Gamecocks scored the next four points and sealed the win from the free-throw line.
"Does it legitimize our program? To a certain degree," Staley said. "I think we stood by our principles and our kids really bought into doing things the right way, so I'm very happy."